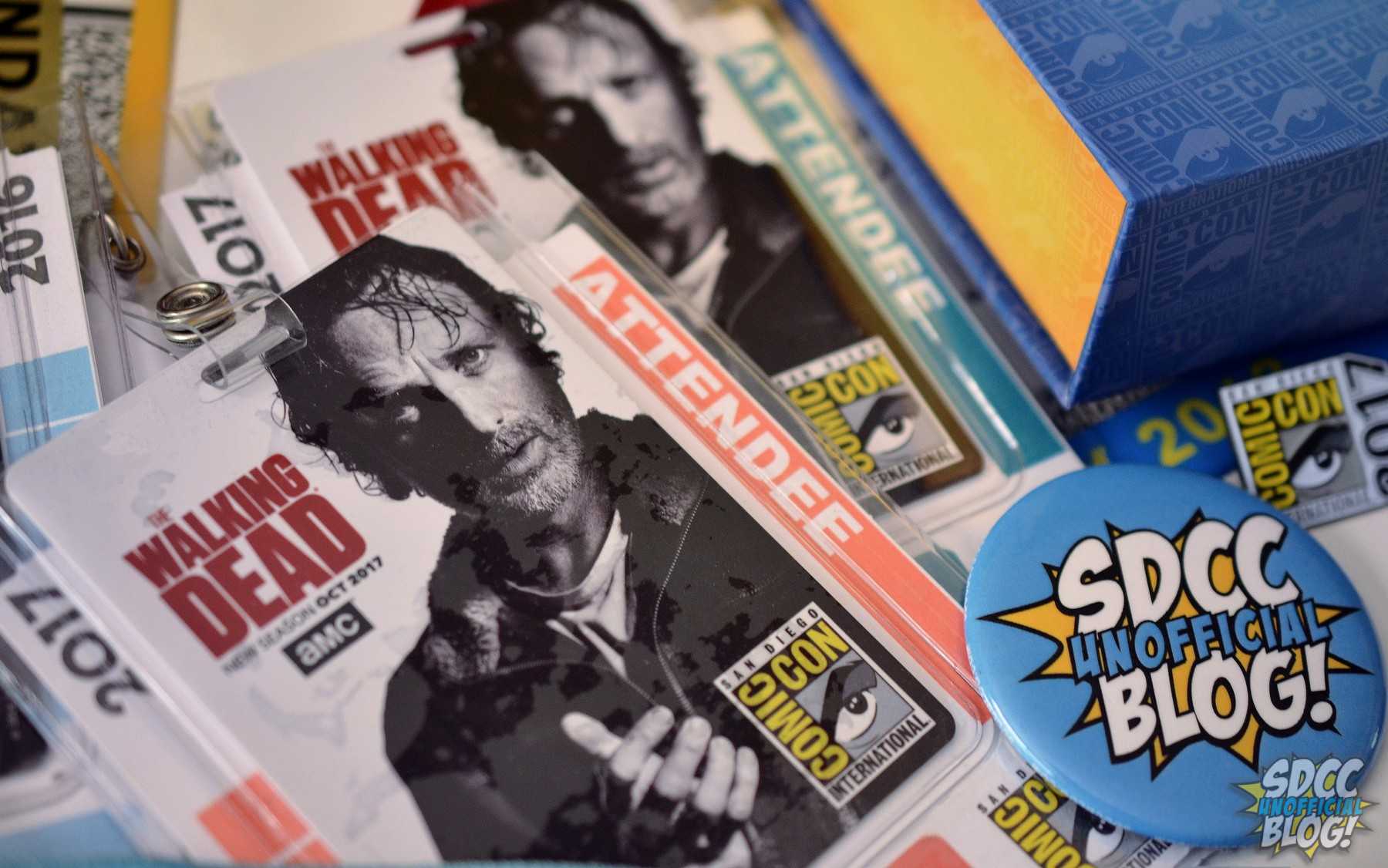 Is Comic-Con International giving you a trick or a treat this year?
You'll find out soon enough, as CCI just confirmed that Open Registration for San Diego Comic-Con 2019 will take place on Saturday, November 10.
Yes, for those looking to score San Diego Comic-Con 2019 badges, November 10 will be your (mostly) final chance to score entry into the convention (just remember that there's always various contests afterwards).
The process is virtually the same as last year, in that beginning at 8AM PT on November 10, eligible attendees will be able to access a waiting room using their Registration Code. That code will be both e-mailed to attendees and also found in your Member ID under the "Registration Info tab". If you haven't already made a Member ID, unfortunately, you're out of luck until 2020, as CCI has currently closed the system off to new members.
Once you've verified your code on the morning of the sale, you'll be able to stay in the waiting room until 9AM PT, when you'll be randomly placed into a line to await your turn to check out. For those who had previously purchased a Four-Day badge without Preview Night, you'll be able to add Preview Night on as a stand-alone option for $48 (and if you purchased any other combination of single day badges, so long as you didn't purchase Preview Night, you can also pick up extra days). Confused about your eligibility? Simply login to your Member ID and look for the green checkmark on top that says you're OK.
Here's a look at the prices for badges this year:

Once you're into the system, you'll be able to purchase badges for up to three eligible Member IDs, including yourself.
The San Diego Comic-Con Unofficial Blog will be hosting a live Google+ Hangout during the sale beginning at 8:30AM PT on November 10, as well as sharing any glitches or issues that crop up during the sale on Twitter. We'll also have our Visual Guide up shortly.
Will you be trying for a badge next weekend? Let us know in the comments.