You didn't think we'd let the week end without a new Under the Tents, did you?  Of course not! News has been popping up all over the place, despite most folks being in the throes of WonderCon prep. We found updates from writer Chuck Wendig, writer Magdalene Visaggio, a new print from Katie Cook, and loads more.
Here's a look at the news you might have missed:
Roddenberry Entertainment will continue to sustain the legacy of founder Gene Roddenberry (and possibly get you into trouble with Tribbles,) with their booth at SDCC. They recently added it to their scheduled events for 2019.

Illustrator Caleb King is coming from Joliet, Illinois to share his watercolor creations which marry pop culture with minimalist ideas. He's got a full schedule this year, but Comic-Con is on it.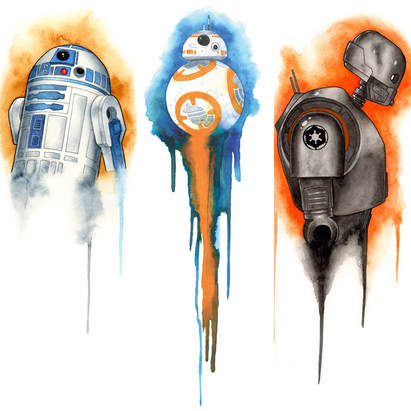 Andry from Gravity Doll is another artist with a packed schedule this year. If you miss them at WonderCon, have no fear, they will also be at Comic-Con.
#artistalley Cons for 2019:

1/4-6 – SAC
1/10-13 – ALA
1/19-20- Anime Impulse
3/29-31- WonderCon (E-49)
4/19-21 – Sakura Con
5/24-27 – Fanime (Civilian)
7/3-7 – Anime Expo
7/18-7/21 – SDCC (Working booth)
11/22-24 – Designer Con pic.twitter.com/n7hN5gIndO

— Gravity Doll (@gravity_doll) February 6, 2019
The brilliant mind behind the Wondermark comic, David Malki, will be in attendance in July. David is a straight up wizard with public domain images. His wry sense of humor will seriously have you considering doffing a top hat.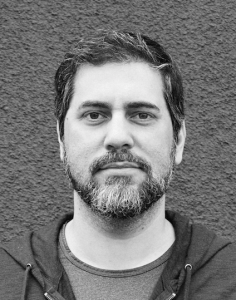 Though the official guests won't be announced for a while yet, physics and astronomy textbook author and educator Roger Freedman let slip on Twitter that he'll be a guest at this years Comic-Con. We look forward to seeing what panels he'll be a part of.
I'm delighted to report that I will be among the invited guests at San Diego Comic-Con 50 this July! Can't wait! #comiccon #sdcc2019 #comics pic.twitter.com/wO2uFhr62R

— Dr. Roger 😷 Freedman 🇺🇦 🥑 (@RogerFreedman) February 8, 2019
Prolific writer and tweeter Chuck Wendig has SDCC on his 2019 schedule. His new novel, Wanderers, is due out from Del Rey on July 2. Will we get a signing? Time will tell and we'll be sure to keep you informed.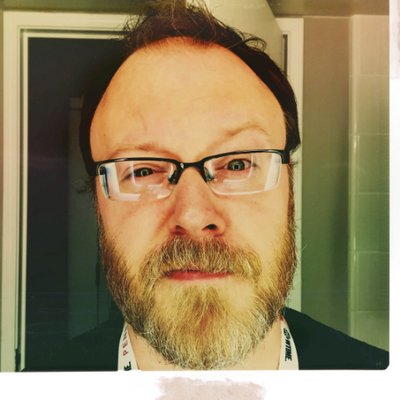 Everyone loves a good pop culture enamel pin, and FigPins have created a fantastic hybrid that you can wear or display, ensuring you're fandom representation in all realms of life. They recently replied to a fan that yes, they will be attending SDCC. Will we see any exclusives? The Magic Eight Ball says "we'll let you know."
We are coming! See you at SDCC

— FiGPiN (@FiGPiNofficial) February 21, 2019
https://www.instagram.com/p/BtwWATPnBKq/?utm_source=ig_share_sheet&igshid=m9qqttwppc6i
Comic book artist and graphic designer Kelly Yates, recently updated his appearances for this summer and it looks like he'll be attending San Diego Comic-Con.
Eisner nominated comic writer Magdalene Visaggio got some sweet news on Valentine's Day, she will be attending San Diego Comic-Con. Viassio's book, Vagrant Queen, is out in comic book stores now.
https://twitter.com/MagsVisaggs/status/1096226916779155456?s=19
When in doubt draw Moaning Myrtle. pic.twitter.com/8QoQ4wQjAu

— Katie Cook (@katiecandraw) February 18, 2019
Inquiring minds wanted to know and artist/illustrator/animator Victoria Ying has answered. Yes,  she will be attending SDCC. Victoria often has a selection of delightful new prints for sale. We'll be keeping a watchful eye for her 2019 offerings.
https://twitter.com/victoriaying/status/1097589467378987009
Eric Cooper from Chocolate Nation Studios has revealed that the popular offsite event, The Afrofuturism Lounge, will return on July 19 and 20. This event is a pop-up shop and after party all rolled into one. We'll add this event to our Calendar as soon as we have more details (so bookmark that page now.)
https://www.instagram.com/p/BuFKH7Fh-9L/?utm_source=ig_web_button_share_sheet
Fans of GLAAD and Eisner nominated artist Claudia Aguirre might have only one chance to see her this year and that is at Comic-Con. In addition to her work for BOOM!, Oni, and Black Mask, Claudia is the co-founder of Boudika Comics collective.
I won't, I'm only going to SDCC this year 🙁

— Claudia Aguirre (@claudiaguirre) February 19, 2019
Artist consulting firm and collective Wildstar Tempest has SDCC listed on their 2019 appearances. They have a deep and vastly talented roster of artists who have created art for Star Wars and Disney, in addition to their own creations.
Creator of The Goon and founder of Albatross Funnybooks, Eric Powell, is embarking on a massive 10 month tour. It's no surprise that this celebration of The Goon's 20th Anniversary includes SDCC. Eric has been a staple at Comic-Con for as long as most of us can remember.
https://www.instagram.com/p/BuFPhUgBjXJ/
And finally, on a somber note, the popular United Artists Horton Plaza 8 at Horton Plaza ceased operation in January, ending 33 years of business. The closing is just part of the transition of Horton Plaza from a shopping mall to an office tech campus by 2020.  All hope for screenings and catching a movie are not lost however, as the Theater Box, a luxury theater and dining destination, is now open in the former Reading Cinema location on 5th Avenue.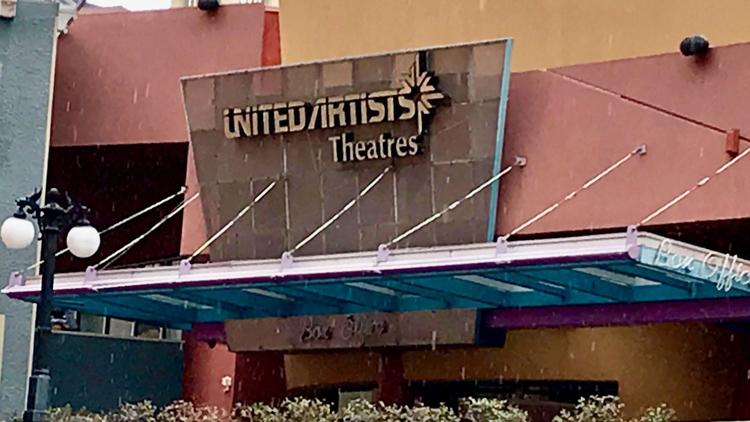 Did we miss anything? Drop us a line in the comments below or give us a shout on Twitter!