Cyclops Print Works, the limited-edition serigraph print arm of Disney, has released some sneak peeks at three of their WonderCon exclusive prints. Courtland Lomax has a delightful take on Dumbo (with handbills), James Silvani gives us his version of The Rocketeer, and the long awaited Last Guardian print by Killian Eng is finally seeing the light of day.
Cyclops Print Works has also promised to bring along a some of their archived prints, including some of their long sold out collaborations with Mondo.
You can find Cyclops Print Works at booth #1012.
[Updated March 22]
Cyclops Print Works has unveiled the full images for the prints they will have at WonderCon, along with a special offer of a free Cyclops Print Works t-shirt with a $100 purchase.
Here are the new prints they will have:
Dumbo by Courtland Lomax
Edition Size: 160 signed and hand-numbered
Price: $50 with 3 5×7″ Dumbo handbills
Dimensions/Paper: 24×24″ 12 color screenprint with deckled edges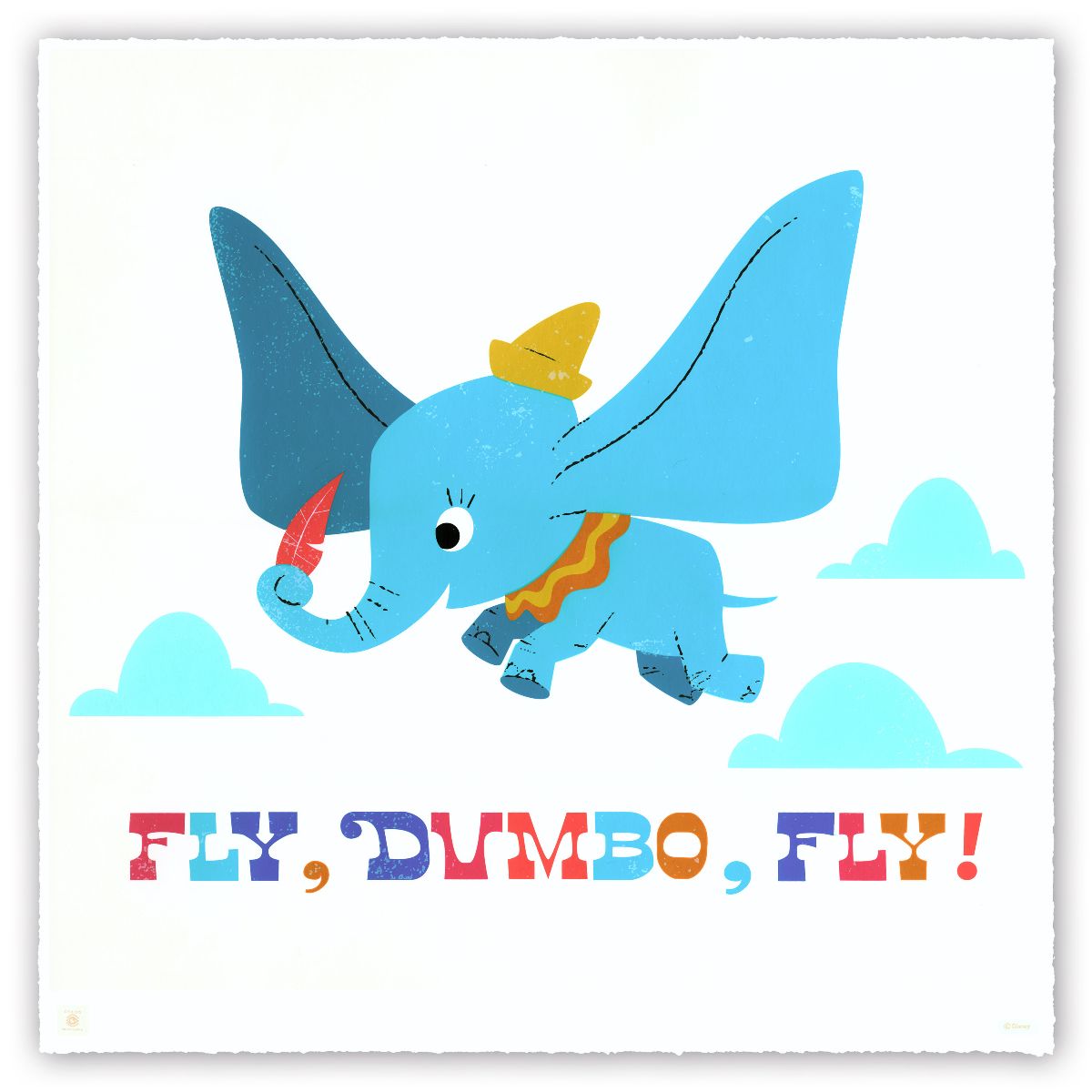 The Rocketeer by James Silvani
Edition Size: 150 signed and hand-numbered
Price: $60
Dimensions/Paper: 18×24″ 12 color screenprint with metallic finish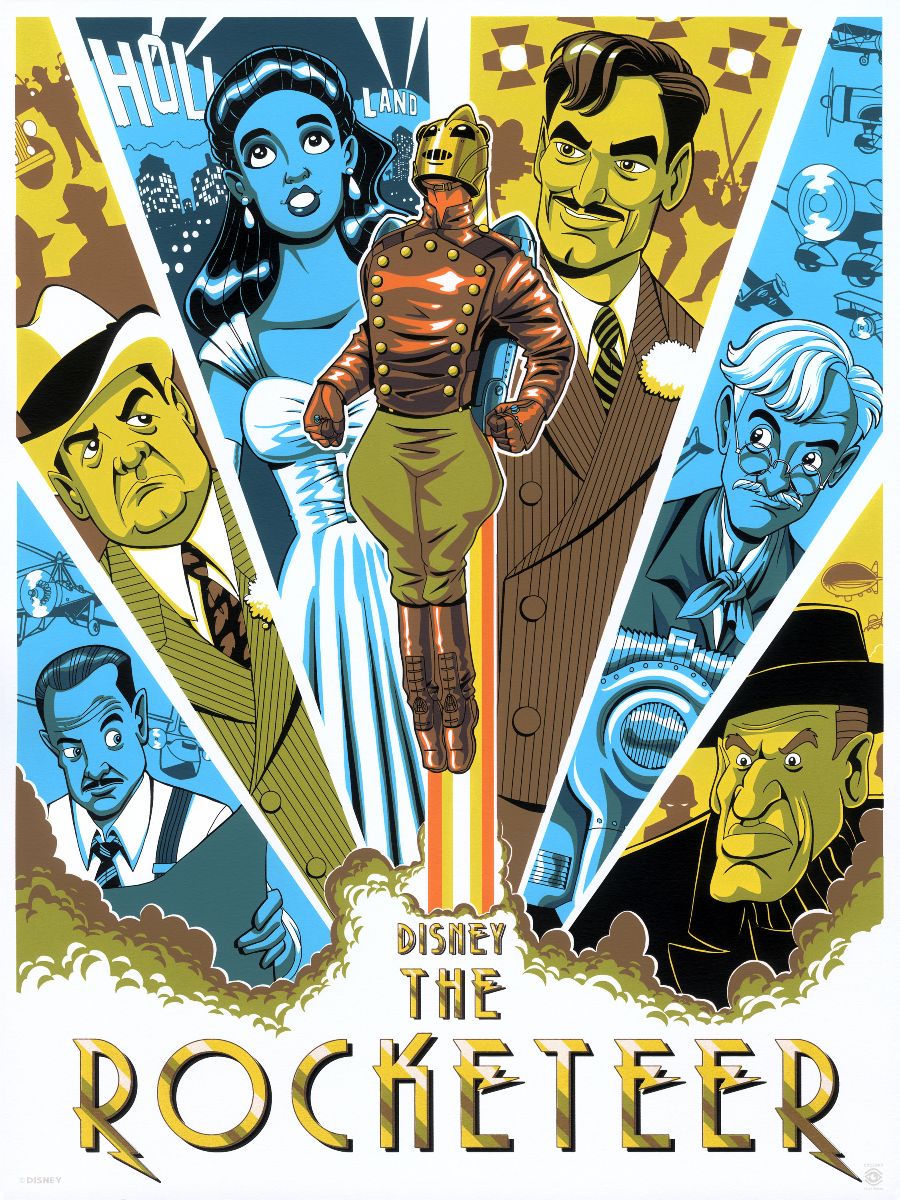 The Last Guardian (REG) by Kilian Eng |
Edition Size: 200 hand-numbered
Price: $75
Dimensions/Paper: 20×30″ 18 color screenprint with varnish finish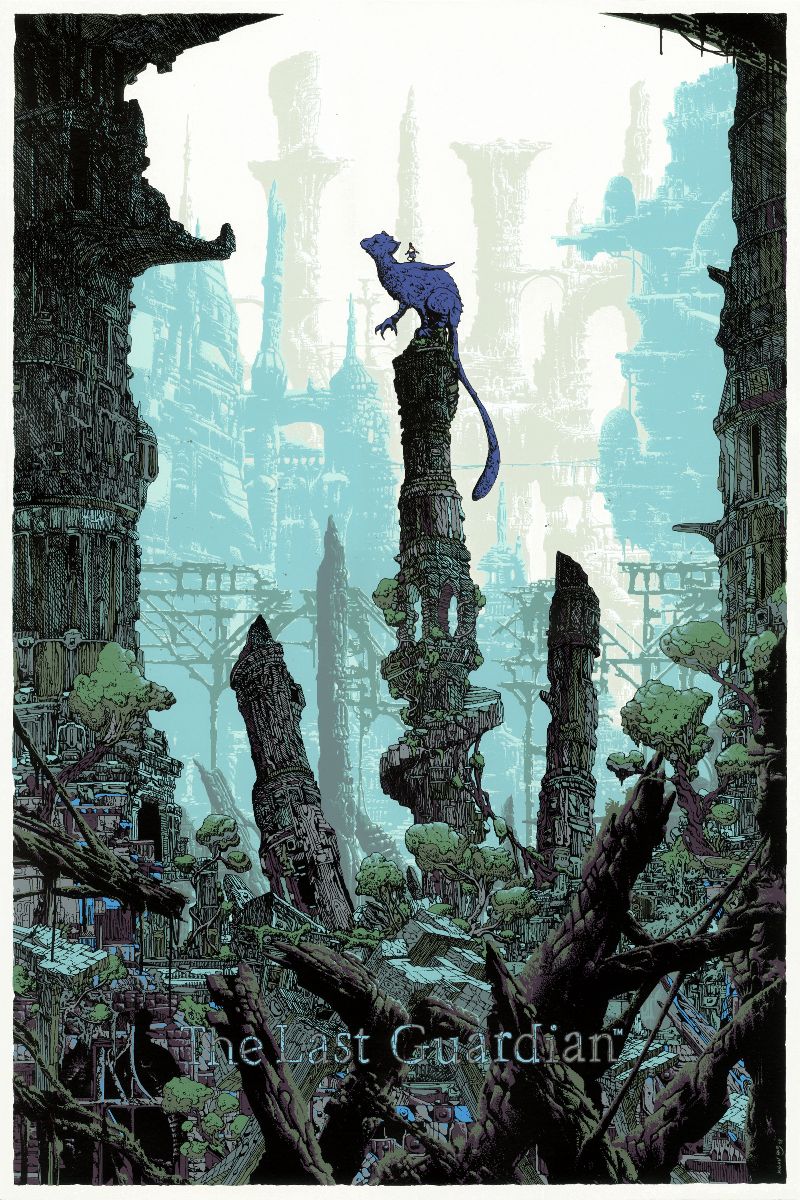 The Last Guardian (VAR) by Kilian Eng
Edition: 125 hand-numbered
Price: $85
Dimensions/Paper: 20×30″ 18 color screenprint with varnish finish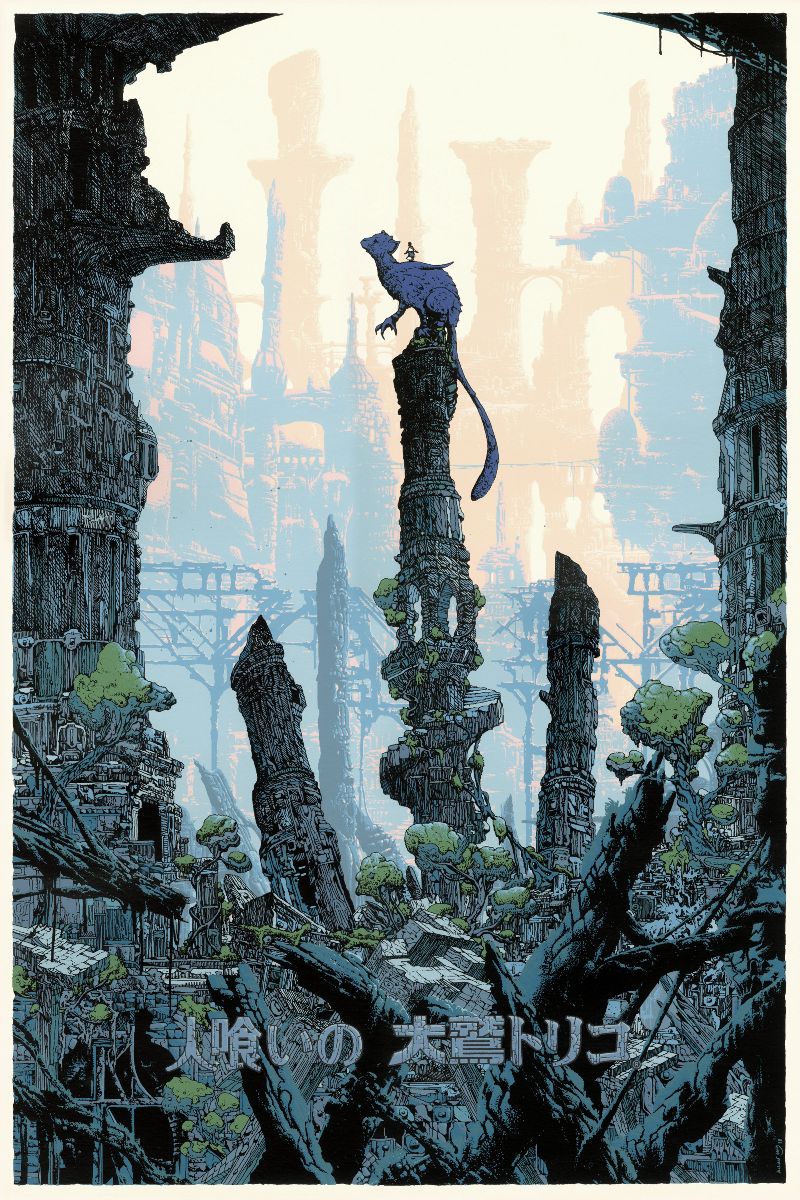 [PREVIOUS]
Let's take a look at this year's offerings:
Dumbo by Courtland Lomax
The Rocketeer by James Silvani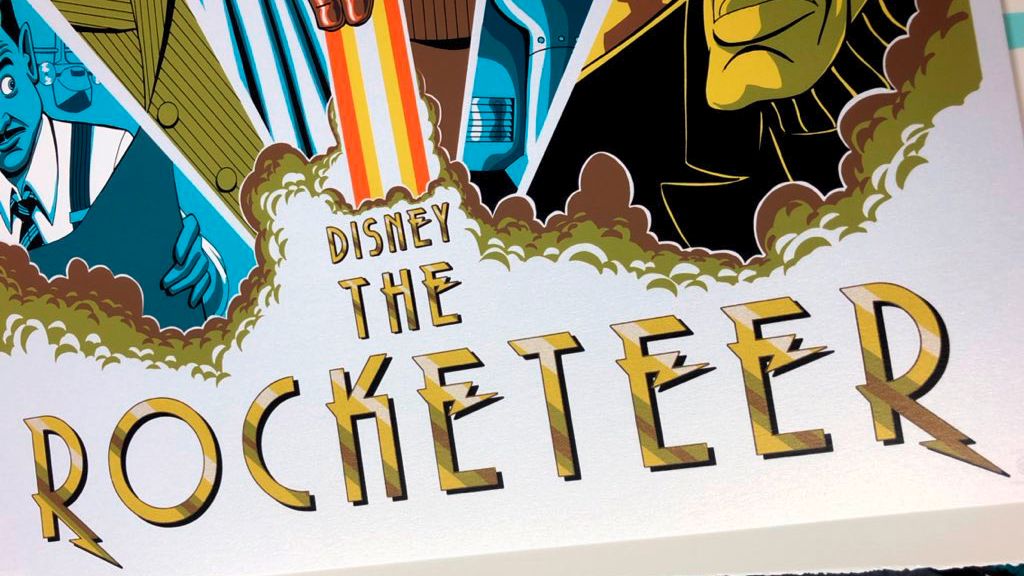 The Last Guardian by Killian Eng