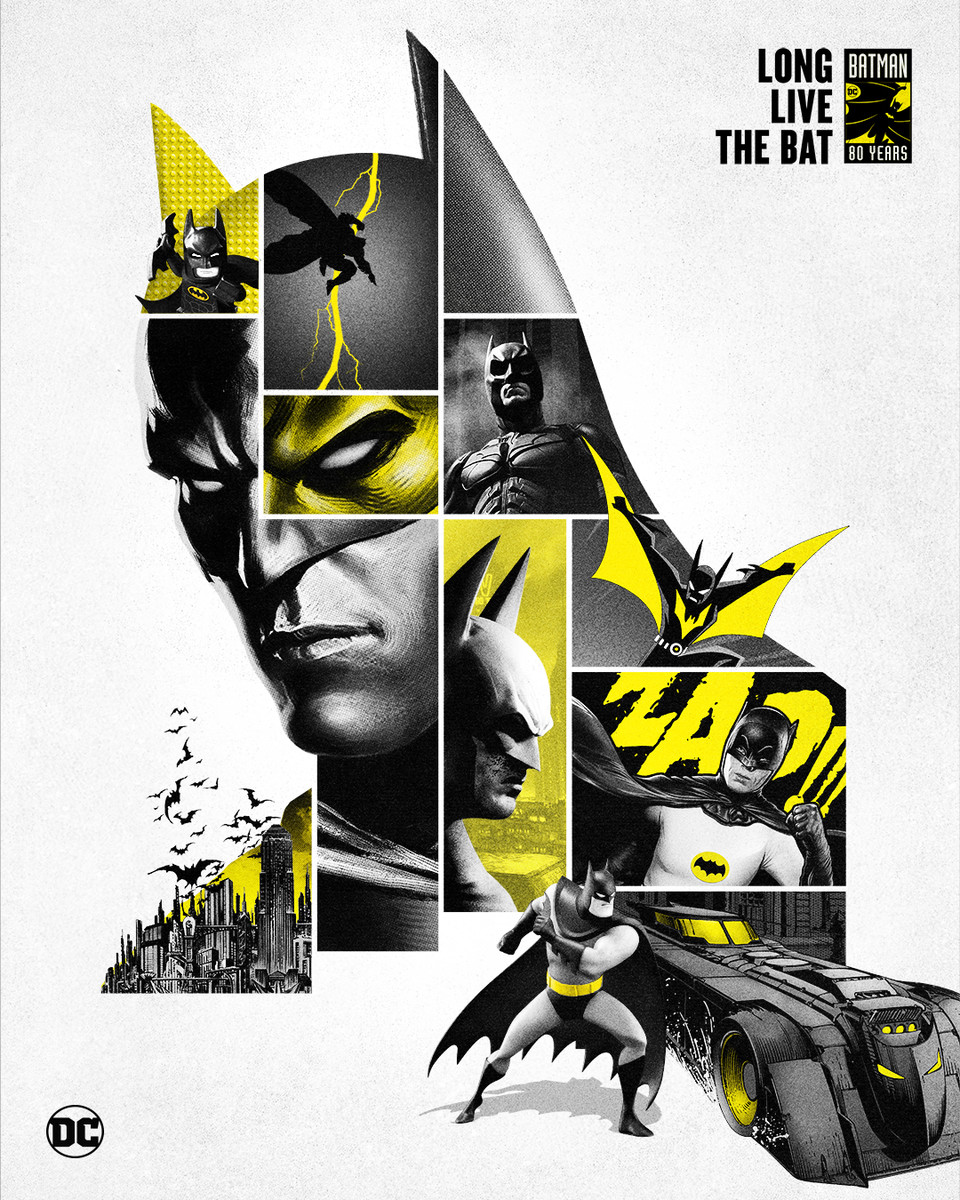 Long live the bat. 2019 marks the 80th anniversary of Batman, and DC has big plans throughout the year to help celebrate the milestone.
Bruce Wayne first appeared in Detective Comics #27 on March 30, 1939 — which means the actual date of the 80th anniversary falls squarely during WonderCon Anaheim 2019. [UPDATE] DC plans to celebrate with a "Happy Birthday, Batman!" panel on the day at WonderCon on Saturday, March 30 from 3:30PM-4:30PM in North 200B. In attendance to celebrate the milestone will be David Mazouz (Bruce Wayne on Gotham), Kevin Conroy (renowned voice of Batman in Batman: The Animated Series), Lee Meriwether (Catman from the 1960's Batman film), Roger Craig Smith (voice of Batman in Batman: Arkham Origins), Jim Lee (DC Publisher and Chief Creative Officer), and Grace Randolph (host of "Behind the Trailer").
During San Diego Comic-Con, Deadline reports that there will be "massive Batman tie-in events and announcements" during the July convention, but exact details are still under wraps.
For those not heading to either convention, there will be plenty of Batman events spread throughout the globe, including Batman Day on September 21. The Bat-Signal will light up in major cities worldwide, alongside a wide array of fan celebrations, including interactive photo opportunities, live music, food, games and more. Plus, fans will race across the finish line in their favorite Caped Crusader attire in a series of 5K and 10K runs in select cities.
Are you looking forward to celebrating Batman's birthday? Let us know in the comments.