WonderCon is fast approaching, and each day we're learning more and more of what you can expect to find at the convention. Today, we've got updates on which cast members of Dark Phoenix will be in attendance, how to score autographs from the writer of The Last Unicorn and more, and even how to get a commission from Neal Adams.
Here's a look at the news you might have missed:
Wunderkind Ethan Castillo has shared that he will have at least one Batman blank cover for sale at his table at WonderCon. You can find it and all of Ethan's work at Artist Alley Table #A-54.
Batman blank cover drawing for @wondercon, coming up in a couple of weeks! Who's gonna be there #WonderCon #Batman pic.twitter.com/jG3JEJrI51

— Ethan Castillo (@EthanCastillo05) March 13, 2019
If you were wondering who was going to be on the Dark Phoenix panel and signing? You're in luck. The official word is that cast members 

Nicholas Hoult, Sophie Turner, Tye Sheridan, Evan Peters, and Alexandra Shipp will be the ones in attendance.
Going to WonderCon? Sign up for your chance to attend an exclusive autograph signing with the cast and filmmakers of #DarkPhoenix at #WCA2019. pic.twitter.com/48SDzl9P9C

— X-Men Movies (@XMenMovies) March 13, 2019
By the looks of it, artist Megan Porch will have loads of new stickers, buttons and other art available at her WonderCon Booth #D-53. She is also offering commissions for pick up. DM her on Twitter for information.
Hey guys! I'm taking preorders for #commissions at #wondercon2019! If you're interested, DM for details! #wondercon #wonderconartistalley pic.twitter.com/KYI2GagGuo

— Meow'Dib 🍄 (@magpieminimart) March 14, 2019
I had to re-order my Kirby stickers, so I decided to order another sticker as well… Behold, my Long Furby, Stretcho. He'll be available as a holographic sticker at #wondercon! pic.twitter.com/dnPrzqH3ID

— Meow'Dib 🍄 (@magpieminimart) March 14, 2019
I'm making a Dr Strange button for wondercon pic.twitter.com/hgDkMKRM3v

— Meow'Dib 🍄 (@magpieminimart) March 13, 2019
While we all (im)patiently wait for the results of the WonderCon autograph lottery, here's some autographs you don't need a winning ticket for. There are several autograph signings with authors (including Sam Sykes, Peter S. Beagle, Mary E. Pearson), special guest signings (including Phil LaMarr, Cory Doctorow, Damian Duffy, Liam Sharpe, and more), and even voice talent from Netflix's The Dragon Prince. Find the full schedule over on MySched.
Legion M is hosting screenings of their film Field Guide to Evil at the Frida Cinema in Santa Ana. You can attend either Friday or Saturday and you'll also get to meet Legion M's president, COO and VP of development.
Join us at @Wondercon for "Evil After Hours" screenings of @FieldGuide2Evil! Both Fri (8p) and Sat (8:30p) nights at @TheFridaCinema in Santa Ana, CA! Meet President, @JeffAnnison, COO @TerriLubaroff and VP of Dev @davidcbaxter! Get tickets here –> https://t.co/zkJiE5stqH pic.twitter.com/jJrRjUyYrl

— LegionM (@LegionMOfficial) March 15, 2019
Orlando based artist Charles Thurston will be at WonderCon and will have prints of this stunning and colorful Gremlins paper cut piece available at WonderCon. Don't get them wet!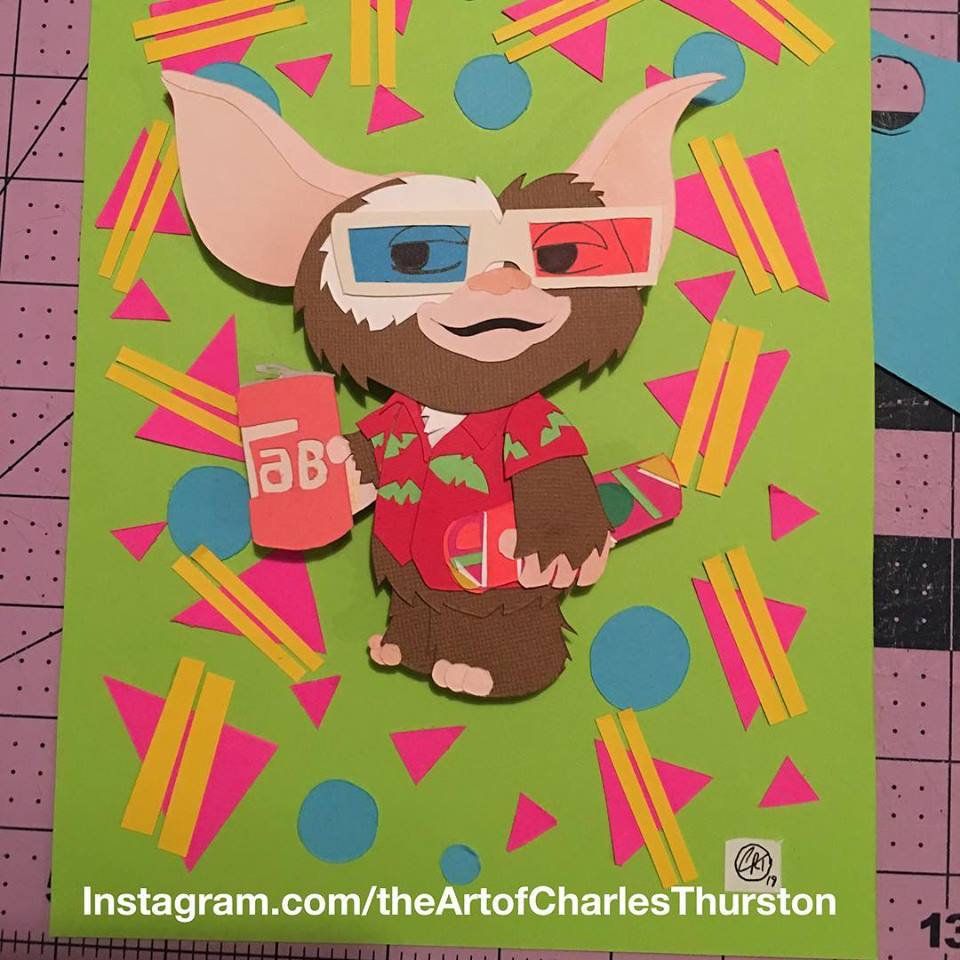 The Utensil Company showed off another cool item they will have at WonderCon, a nifty looking Star Wars Stormtrooper mug. Not attending WonderCon? You can snag it online April 1.
https://www.instagram.com/p/BvFAst_B5Sz/
Southern California artist Lan Wang showed a few examples of the commissions he will be offering at WonderCon. Looks like you'll want to hit him up early, they are first come, first served.
https://twitter.com/rienlen/status/1105275820107423744
Stuart Ng Books, specializing in rare and out of print editions, is hosting a signing for Disney comic artist Daan Jippes at the convention. This is the one and only U.S. convention that Jippes will be attending, making this a "must do" for Disney fans.
Meet legendary Disney Comics Artist Daan Jippes at booth 1509 at WonderCon Anaheim March 29-30! Making his only U.S. convention appearance as our special guest. https://t.co/hKIlhsEPuH #daanjippes #wondercon #wondercon2019 #disneycomics #egmontpublishing #DisneyAnimation pic.twitter.com/bJqt98eluC

— Stuart Ng Books (@stuartngbooks) March 16, 2019
Looking for a commission from the legendary Neal Adams? Now is your chance! Adams is currently taking commissions for both WonderCon and C2E2, so get on the list now.
https://www.instagram.com/p/BvKEfJ6BKWA/
Speaking of commissions, artist Brett Bean is offering pre-commission slots. Each 7″x10″ commission is $150, and you can order yours now.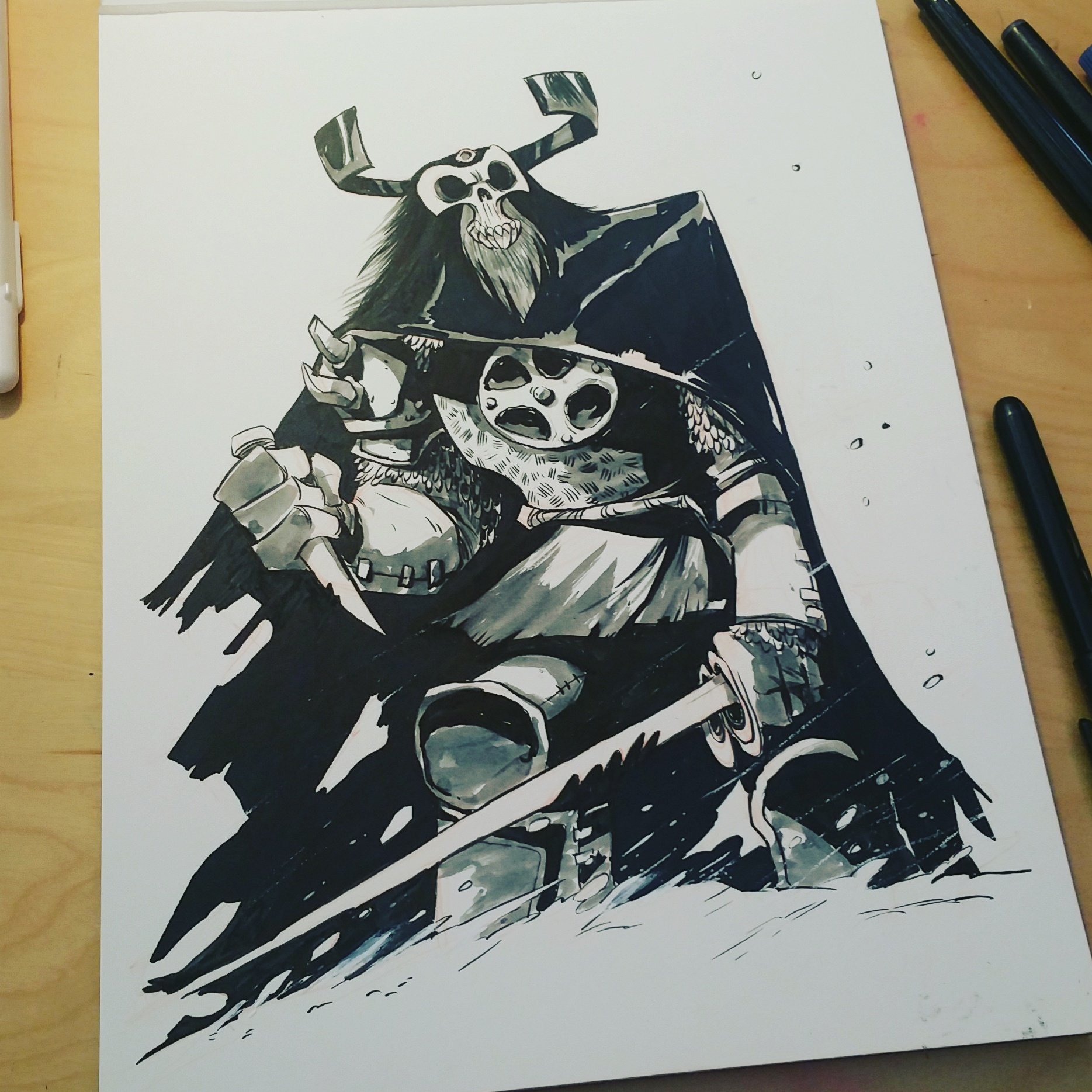 Harley Quinn would probably do pretty well for herself in The Walking Dead universe. Artist Tobias Gebhardt reimagined her as Negan in this cool print, which will be available at WonderCon at Artist Alley Table F-13.
https://www.instagram.com/p/BvIsKP4heKH/
Buttons, buttons, whose got the buttons? Jaime Ugarte and Gabby Zapata, apparently! Ugarte showed off some of the adorable buttons they'll have for sale at the convention.
https://twitter.com/haimeh_ugarte/status/1107450429120475136?s=19
Zapata will also have some unique, handmade earrings for sale at her booth as well.
I'll have very limited quantities of my handmade earrings this #wondercon ! ✨✨✨🥰 pic.twitter.com/qH6NwD6McI

— Gabby Zapata (@gabbyzapata) March 17, 2019
Which announcement excited you the most? Anything we missed? Let us know in the comments, drop us a line, or tweet us at @SD_Comic_Con.