Every week from now until San Diego Comic-Con, we're celebrating you: our readers! So let's meet this week's Attendee of the Week: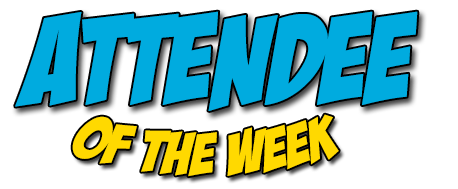 Jeff Simpkins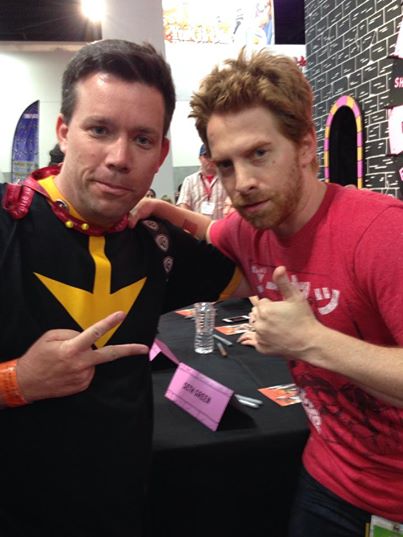 Where are you traveling from?
Haddonfield, NJ.
How many years have you been attending?
2019 will be my 6th year.
What was your favorite panel and why?
2015's Star Wars: The Force Awakens panel! Because Star Wars and and orchestra light show.
What is your favorite exhibitor or artist booth and why?
toddland – the entire concept of the booth and exclusives exude happiness and a sense of fun and youth.
What's your favorite item you've ever taken home from the convention (swag, exclusive, merch, etc.)?
Finally scored a Viking drinking horn in 2016!
What was your favorite autograph session and why?
2018 DC Aquaman Cast. I was in a wheelchair and Jason Momoa, Nicole Kidman, and Amber Heard were so kind and gracious. It gave me a spiritual lift.
What is your favorite con snack?
I just discovered the convention chocolate bars. So that.
Tell us about your most memorable celebrity encounter?
Seth Green was very personable and fun to chat with at the Adult Swim signing. He loved my t-shirt and commented on it again later that day when I saw him again at Nerd HQ. Karl Urban stepped into my elevator, and when he left the two women riding with me screamed as if there was a mouse in the car with us.
What is (or was) your favorite offsite and why?
Mr. Mercedes brunch at the Omni… and Conan of course.
What is your favorite restaurant in downtown San Diego?
Oceanaire Seafood is a tradition with my friends.
What is your favorite Comic-Con memory/moment?
Marching with with the Stormtroopers to the Star Wars orchestra show in 2015.
Do you have any advice on how for a first time attendee?
Don't try to do it all… you can't. Be patient and savor the moments as they come to you.