Marvel may be officially lifting the unofficial spoiler embargo for Avengers: Endgame today, but you won't find any in this edition of Under the Tents. Instead, you'll find great SDCC news from J. Michael Straczynski, Dan Veesenmeyer, Ninjabot, Crunchyroll, and a lot more. We promise we won't mention anything about Thor's "dad-bod."
Here's a look at what you might have missed:
LEGO artist Dan Veesenmeyer took to Twitter to reveal his first print for SDCC 2019: a LEGO minifigure rendition of Kingdom Hearts 3's SORA.
Artwork Completed.
My newest take on a @LEGO minifigure version of SORA from @KINGDOMHEARTS 3.

Will be first of my new prints for #SDCC. ✌️ pic.twitter.com/Zp2b35Xtwp

— Dan Veesenmeyer (@dveese) May 3, 2019
The International Animated Film Society, ASIFA-Hollywood, announced via their Events site that they will be returning to SDCC 2019. They're still planning all their awesome Comic-Con themed events, but they're encouraging everyone to stop by Booth #1534 and say hello.

If you're a fan of author/comic writer Cavan Scott, you'll be happy to see he also has SDCC 2019 on his Events site.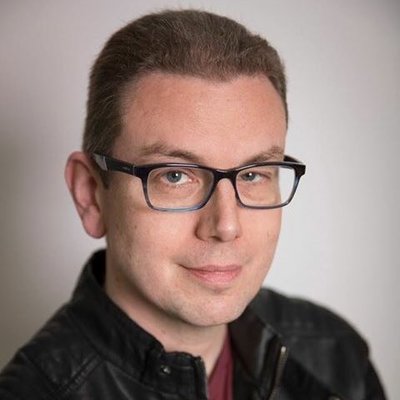 Brett Stanley, the Underwater Photographer, has a unique offer for SDCC cosplayers. He's offering underwater photoshoots during SDCC and is inviting interested cosplayers to book a session via his website.
The brilliant mind behind Robots and Donuts, Eric Joyner, is also making the trek from his San Francisco home to SDCC this year. He hasn't announced anything beyond that, but we hope he brings his awesome art and merch with him.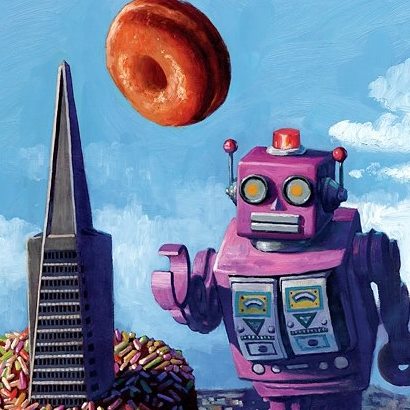 Manga and anime streaming site Crunchyroll will also be at SDCC 2019, hopefully bringing some of their exclusive merch, free swag, and panelists.
One of our good friends, Arnel Baluyot (better known as Ninjabot), took one of his favorite Spider-Man sketches and made it into a patch he'll be bringing with him to SDCC. Stop by Table #L-08 in Small Press to grab one.
I just had to get this made into a patch! I'm pretty stoked!
This is just the start of my #sdcc merch! #kuyaspider pic.twitter.com/rIn70FTVWL

— Arnel Baluyot (@theninjabot) April 29, 2019
BroadSword Comics will also be back at SDCC this year at Booth #1715 and would love it if you visited their booth.
https://twitter.com/BroadSwordComic/status/1123202493054373889?s=20
Prolific creator Rob Potchak is expecting his July to be an eventful month for him. According to his Twitter feed, he'll have his X-Liefelds, Junior High Horrors, Spotlight, and an SDCC-exclusive Dead Sonja with him at Booth #2635.
Who's coming to #SDCC? I'll be bringing all four of these titles to booth 2635. The last one is a convention exclusive Dead Sonja.
JULY IS A HUGE MONTH#DeadSonja #JuniorHighHorrors #XLiefelds #keenspot #parody #comics #fun #July #SDCC2019 pic.twitter.com/jVSH9Se77x

— Rob Potsy Potchak 🧾 – Writer/Editor/Artist/Actor (@Potchak) April 30, 2019
Fatality! Storm Collectibles debuted their newest SAGAT action figure from Ultra Street Fighter II: The Final Challengers on their Twitter feed. It will be released in August, 2019, but SDCC attendees can get it first at the con.
#SAGAT – Ultra Street Fighter II: The Final Challengers
Product Release date: Aug 2019
First to the market in #SDCC2019
Official online order: https://t.co/x07cgWzAXz pic.twitter.com/4JQuHGQvi7

— StormCollectibles (@stormcohk) April 30, 2019
If Yesterdays is one of your favorite stops at SDCC, they're going to have something extra special this year. According to their excited Twitter feed, they're collaborating with comics writer Donny Cates to come up with some "dope pins" for Comic-Con.
Cooking up some dope pins with @Doncates this year for SDCC! Can't wait to share them with everyone.

— Yesterdays (@yesterdaysco) May 1, 2019
Working on some #ScarletHuntress exclusives for @Comic_Con using @clipstudiopaint #SDCC pic.twitter.com/zgLAYpmeLP

— Sean Forney at C2E2 O-6 (@SeanForneyArt) May 1, 2019
We hate being the bearers of bad news. DC artist Doc Shaner responded to an anxious fan that SDCC 2019 is not currently on his schedule.
Hi Dave, unfortunately I don't have any plans to be at SDCC at the moment. I appreciate the interest though!

— Doc Shaner (@DocShaner) May 1, 2019
Opening commission spots for Momocon, HeroesCon, SDCC, and Keystone Comic Con so that I can pay off some bills and start booking travel for cons, as well as restock stuff. Email mcgee.cara@gmail.com for a spot! pic.twitter.com/bhWfBx8CxP

— ✨Cara✨C2E2 R-11 (@ohcararara) May 1, 2019
Artist Shelly Rodriguez is bringing her adorable inki-Drop merch back to SDCC this year, including "Jellyblub." Sure, she's cute and all, but no one is cuter than Starwhal.
This fancy jellyfish is on her way to throw you the BEST party! Jellyblub won the plush poll I ran a couple days back–she'll be back in stock for #SDCC!. Yaaas! 💖✨ pic.twitter.com/2q68ZzqOm2

— shelly @ Dokomi (@inki_drop) May 2, 2019
It's fun to watch writers fanboy/fangirl over each other on Twitter like the rest of us, sometimes. That's exactly what Erin Morgenstern and Adam Christopher were doing when they revealed they will both be at SDCC this year. I hope they do finally get to meet each other in person.
Wait wait, Adam are you going to SDCC? Do I get to meet you finally?

— erin morgenstern (@erinmorgenstern) May 3, 2019
If you've been attending SDCC for a few years, you may remember the Baker Street Babes' SherlockeDCC. They recently tweeted a teaser that implies they could be bringing it back again this year. Last year, it was re-born from a party into a scavenger hunt — but no word yet on what 2019's iteration will look like.
huh #SDCC pic.twitter.com/9wWMBPghoc

— Baker Street Babes (@BakerStBabes) May 4, 2019
Writer/producer J. Michael Straczynski confirmed via Twitter that his latest work, Becoming Superman, will be available at SDCC at Mysterious Galaxy Bookstore's booth before its worldwide release.
Mysterious Galaxy Bookstore will have copies of #BecomingSupermanJMS to sell at SDCC before they come out elsewhere. If you're attending and want to be sure you get one of these advance copies, might be best to pre-order through them for pickup at the con. https://t.co/V6RavLdyOU https://t.co/ASluVgiqPw

— J. Michael Straczynski (@straczynski) May 6, 2019
Slight correction from yesterday: due to the scale and logistics of SDCC @MystGalaxyBooks can't take pre-orders for #BecomingSupermanJMS, it would seriously tie up their resources at the con, but will definitely have advance copies of the book available for purchase then.

— J. Michael Straczynski (@straczynski) May 6, 2019
Fantasy/children's artist Jessica Chrysler is very excited to be exhibiting her work in Artists' Alley for the first time. Visit her at Table #CC-12 and give her a warm welcome by checking out her amazing work.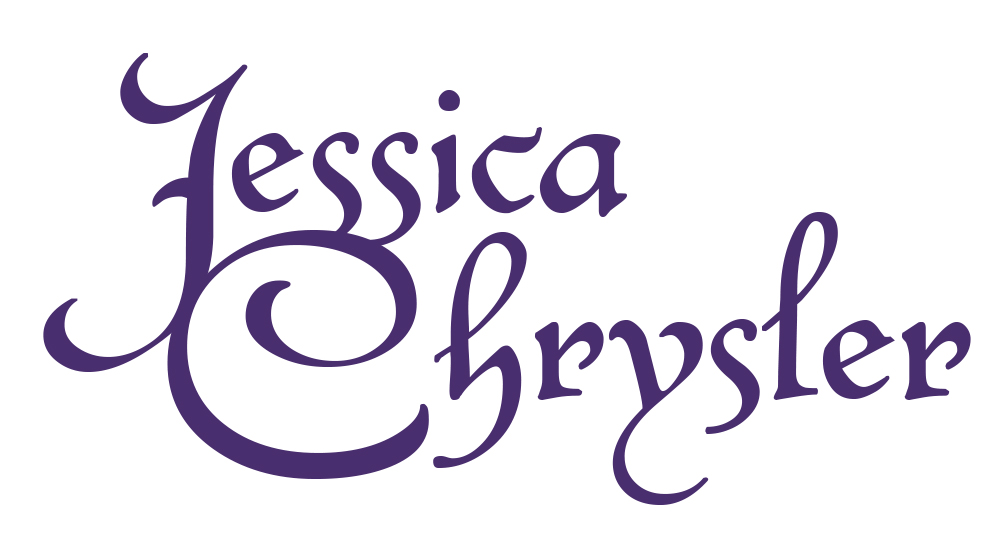 Anything we missed? Anyone you're particularly excited to see this year? Let us know in the comments, drop us a line, or tweet us at @SD_Comic_Con.