Renowned artist Alex Ross always brings his A-game to San Diego Comic-Con — as well as his exclusives to Alex Ross Art, the official art dealer of Alex Ross. You can find his exclusives and debuts over at Booth #2415. A limited quantity of exclusives will also go up for sale Wednesday, July 17 at 3PM PT for shipping.
Let's take a look at this year's offerings:
[UPDATE June 27]
Batman Tribute Matted Litho – $50
Batman Tribute is an Alex Ross illustration created in homage to the 1938 original cover, Detective Comics #27, which marks the first appearance of Batman.
It's available here as a SDCC 2019 exclusive matted lithograph. Quantities are limited.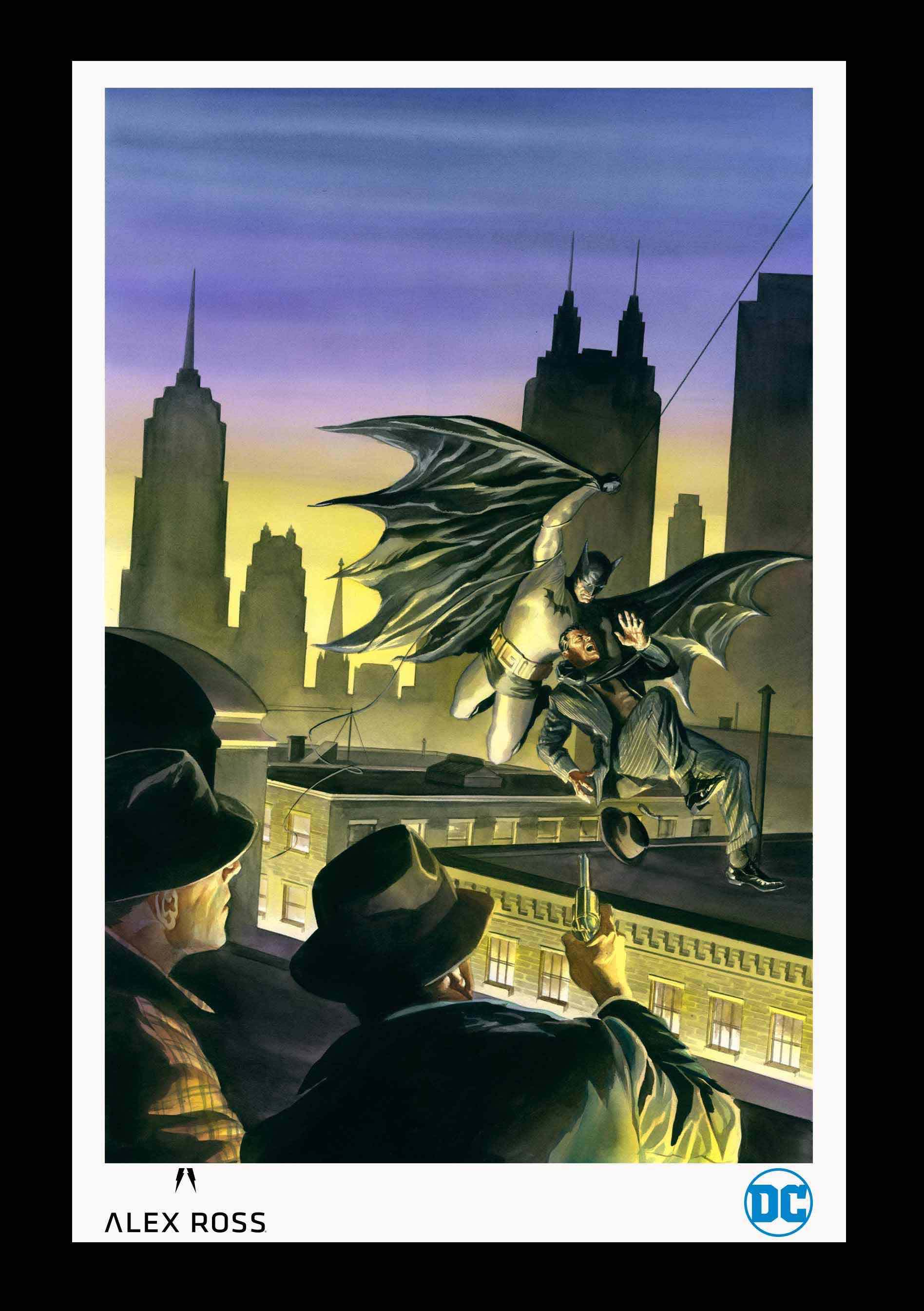 Avengers Assemble Signed & Numbered Lithograph – $325
The Avengers' iconic rallying cry, "Avengers Assemble!" was first shouted by Thor in Avengers #10 and this powerful Alex Ross potrait features many of the original and early Avengers team including Black Panther, Hawkeye, Captain America, Iron Man, The Wasp, Thor, Scarlet Witch, The Vision and looming behind, Goliath. These were, in Alex Ross' opinion, "the primal Avengers." Every exquisite detail in Assemble, from musculature and facial expressions to textured costumes, emanates brilliance and strength. Presented here as a hand-signed by Ross and individually numbered fine art lithograph with certificate of authenticity.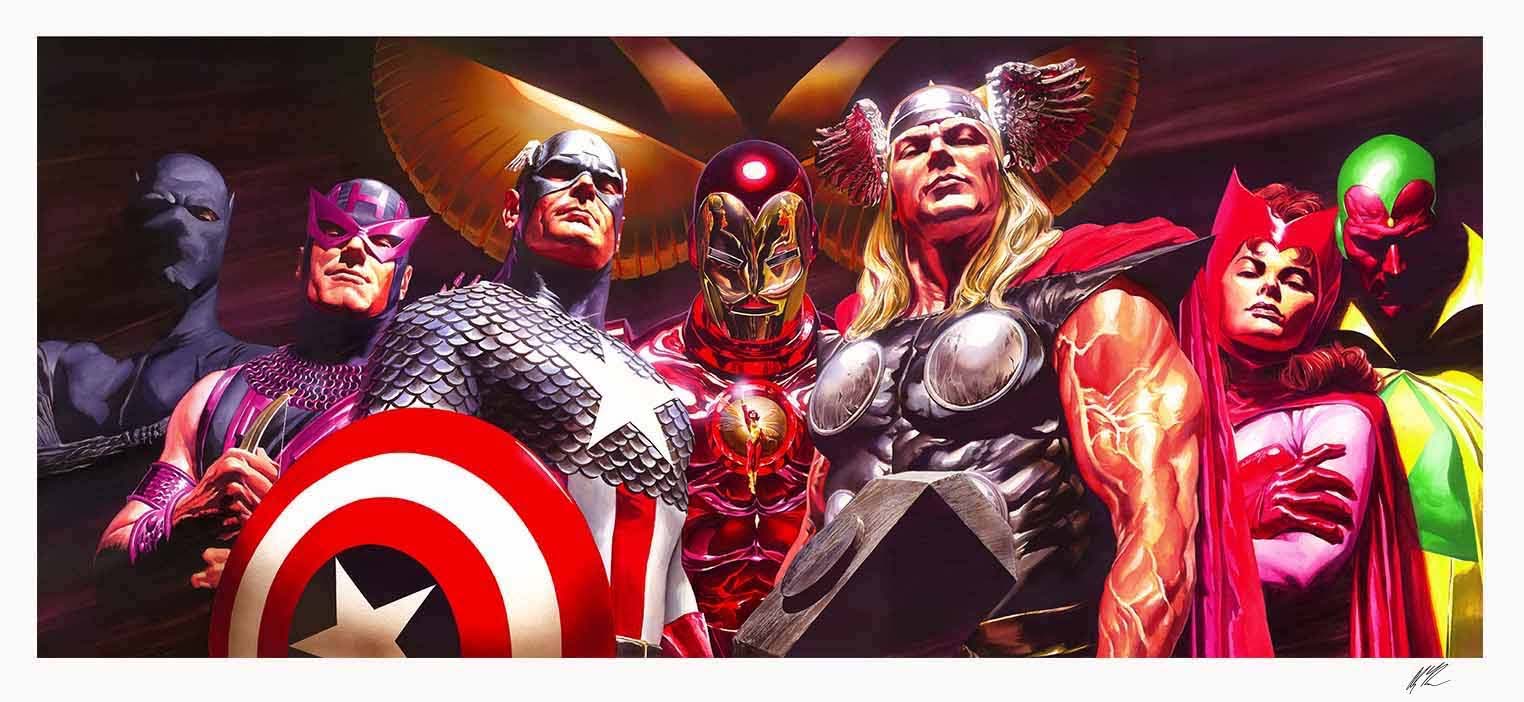 Avengers Invincible Giclee on Canvas LTL – $2,100
"Invincible"was created by Alex Ross as a fine art print. Featured in this heroically dramatic illustration are Quicksilver, Thor, Wasp, Hercules, Giant Man, Black Panther, Captain America, Hawkeye, Vision, Scarlet Witch, and Iron Man. Unyielding in spirit, unconquerable in battle, and indomitable in the face of opposition, these mighty Avengers are invincible!
"Invincible" is a large-scale deluxe canvas and is part of an ongoing series of prints called "Larger Than Life." Measuring 52″ x 26″, hand-signed by Ross with COA.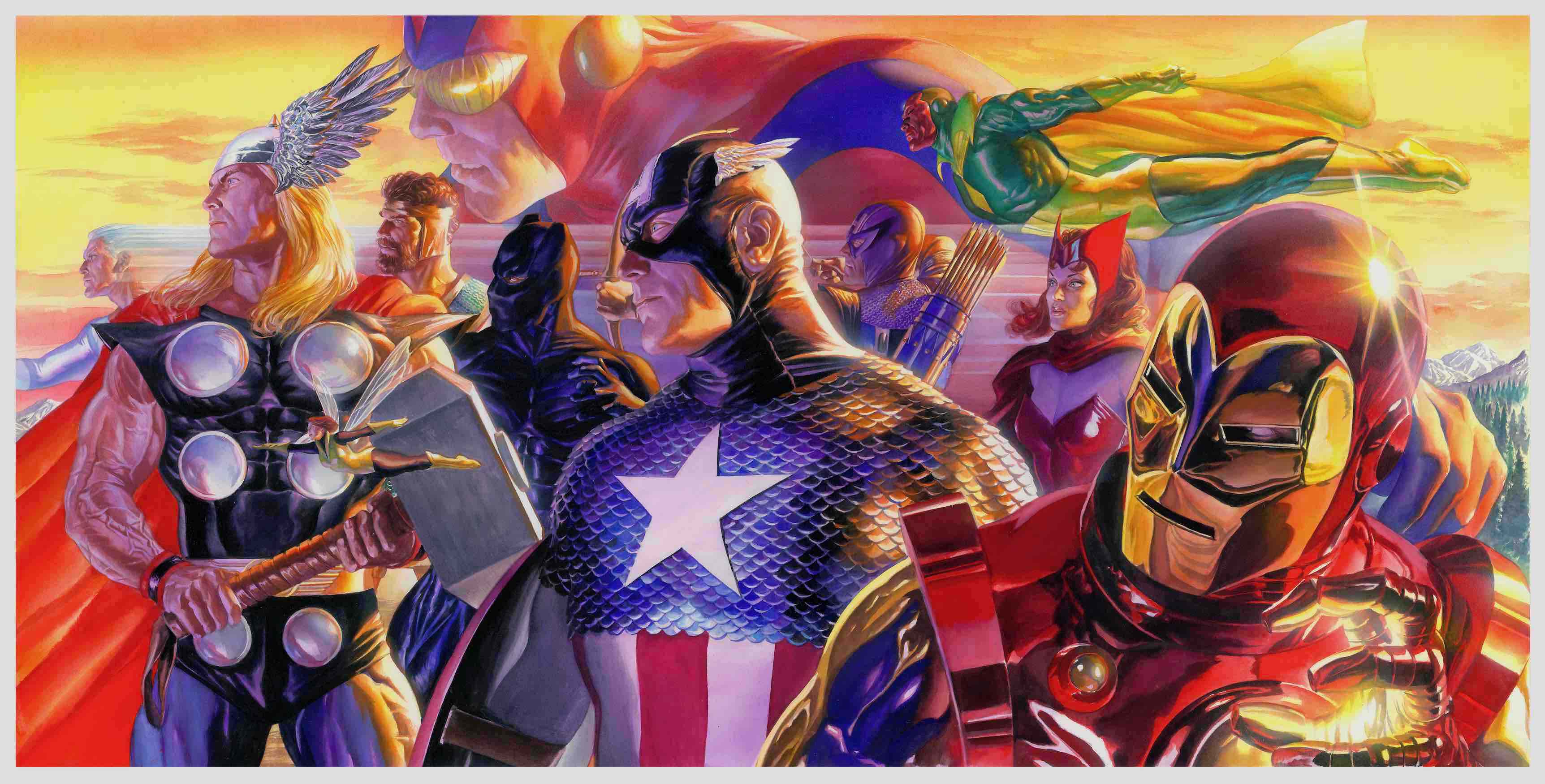 Joker Character Model Sheet by Alex Ross – $35
First in a series of DC Comcis Character Model Sheet, featuring the Clown Prince of Crime, The Joker. Limited indivudally numbered edition.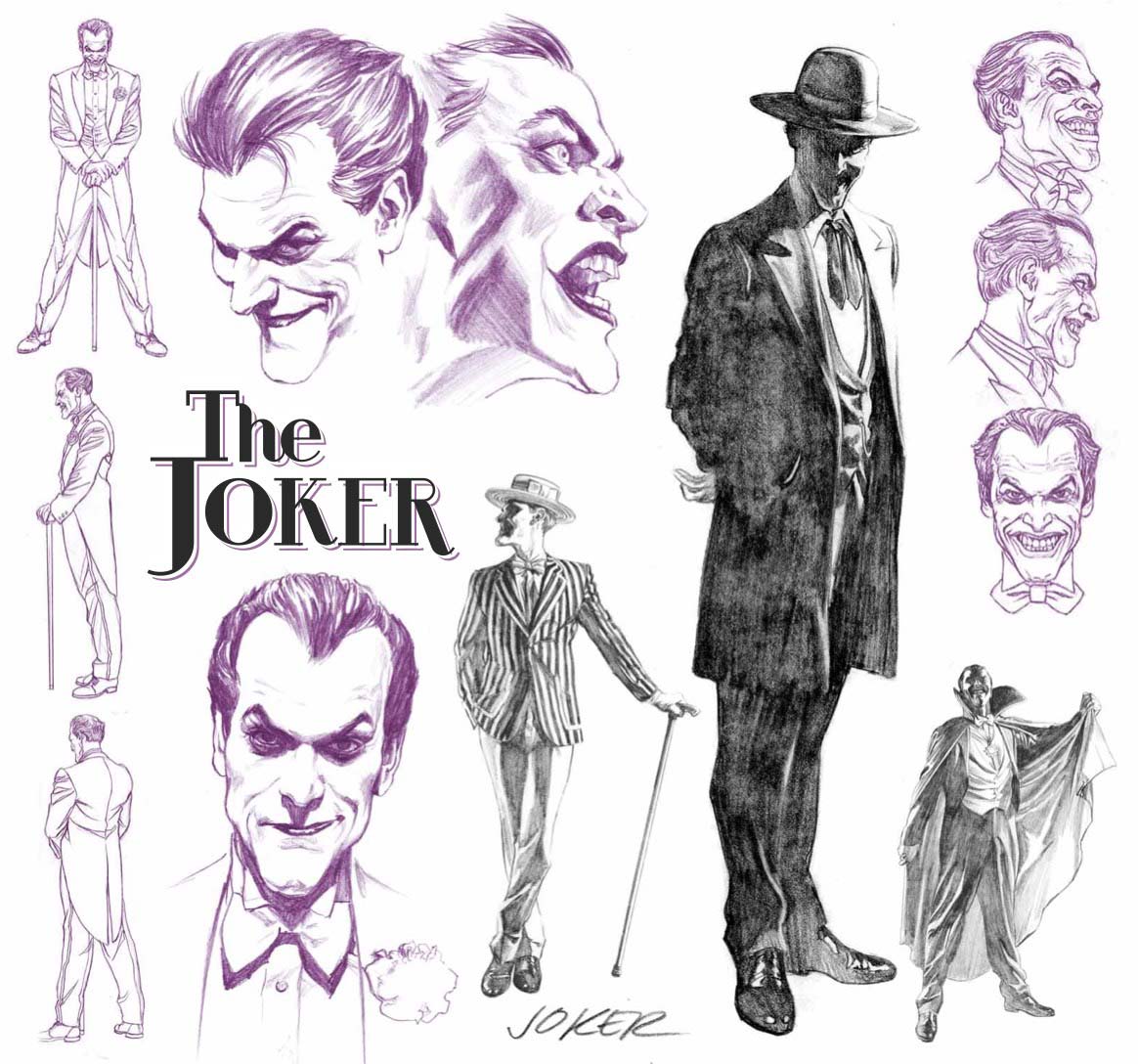 Batman Miracle in Crime Alley Giclee on Canvas – $625
"Miracle on Crime Alley" is a dramatic illustration by Alex Ross for the cover of Batman #679, "Batman R.I.P Part 4".
Giclee printed on canvas, measures 20″ x 30″ hand-signed by Alex Ross, individaully numbered with Certificate of Authenticity. Very limtied.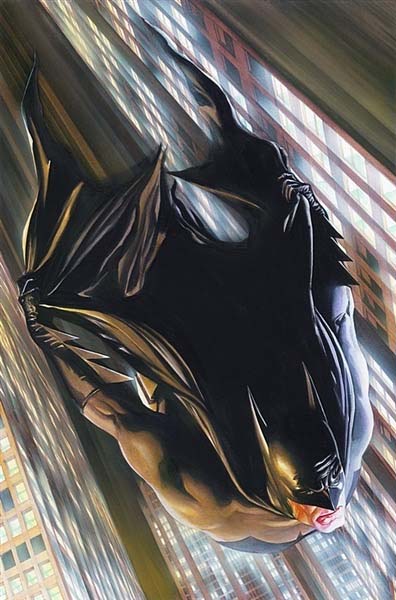 [UPDATE June 12]
Alex Ross' (possibly) final San Diego Comic-Con reveals feature some of your favorite characters, including The Hulk and Captain America.
Up first is a Visions: Captain America Matted Lithograph, which means 14.5″x15″, is limited to 250 pieces, and will retail for $50. A limited quantity will also go online for shipping starting Wednesday, July 17 at 3PM PT.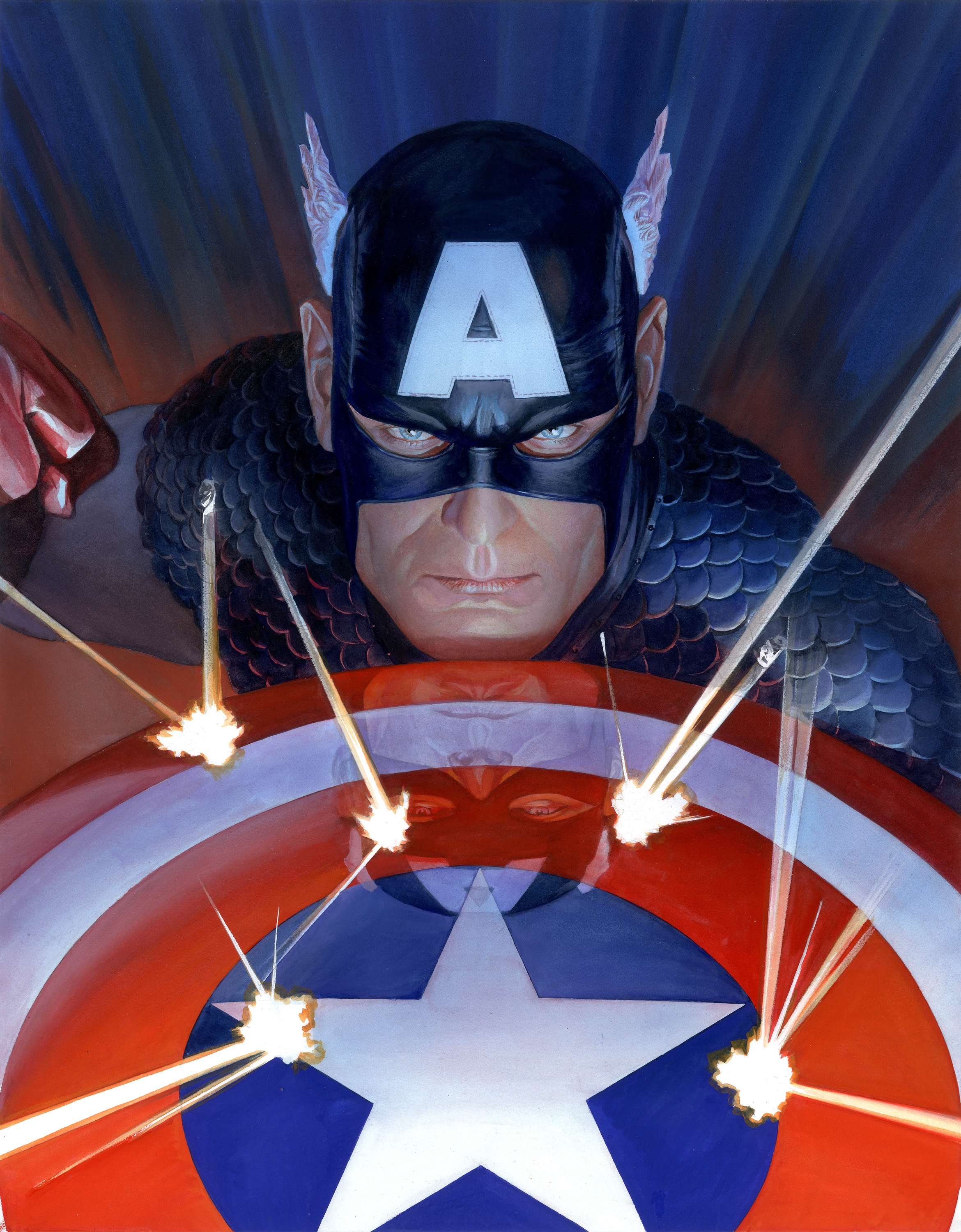 Ross will also have a Superman Strength Giclee on Paper which comes signed by Alex Ross. The 14.5″x15.5″ giclee fine art paper piece is limited to 50 pieces, and will retail for $395. A limited quantity will also go online for shipping starting Wednesday, July 17 at 3PM PT.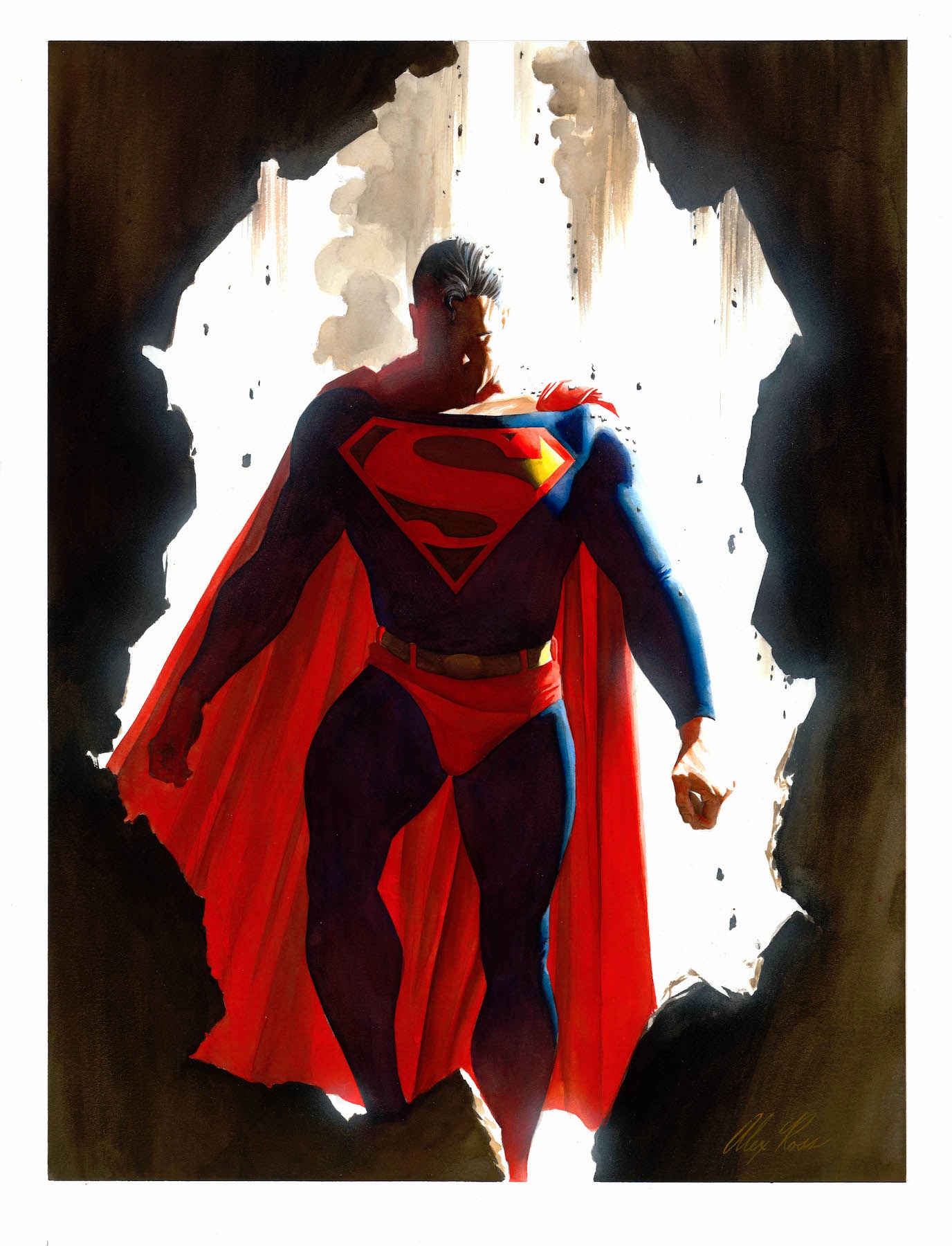 And finally, Alex Ross Art revealed the prices and combinations for Immortal Hulk #20. You will be able to pick up the covers in a variety of packages, as well as having them either unsigned or signed with an individually numbered Certificate of Authenticity. There will be a limited number of each available for pre-order on June 17. Sign up for the waitlist at the links below.  If you miss out on the pre-order you will be able to pick these up at their booth as well. The covers are available in the following packages:
Cover A Unsigned – $15  Join the waitlist
Set of 2: Covers A and B Unsigned – $50 Join the waitlist
Set of 2: Covers A and B Signed – $125 Join the waitlist
Cover A CGC 9.8 Signed – $150 Join the waitlist
Set of 2: Covers A and B CGC 9.8 Signed – $400 Join the waitlist
[UPDATE June 11]
Alex Ross is tracing back the roots of Wonder Woman in this Origins: Wonder Woman Matted Lithograph. The illustration depicts the backstory of the Princess of Themyscira herself, from the moment she was formed out of clay by her mother Hippolyta, throughout her childhood on Paradise Island, to her emergence as a fierce warrior.
The SDCC exclusive will retail for $50, and you can pick it up at Booth #2415. A limited quantity will also go online for shipping starting Wednesday, July 17 at 3PM PT.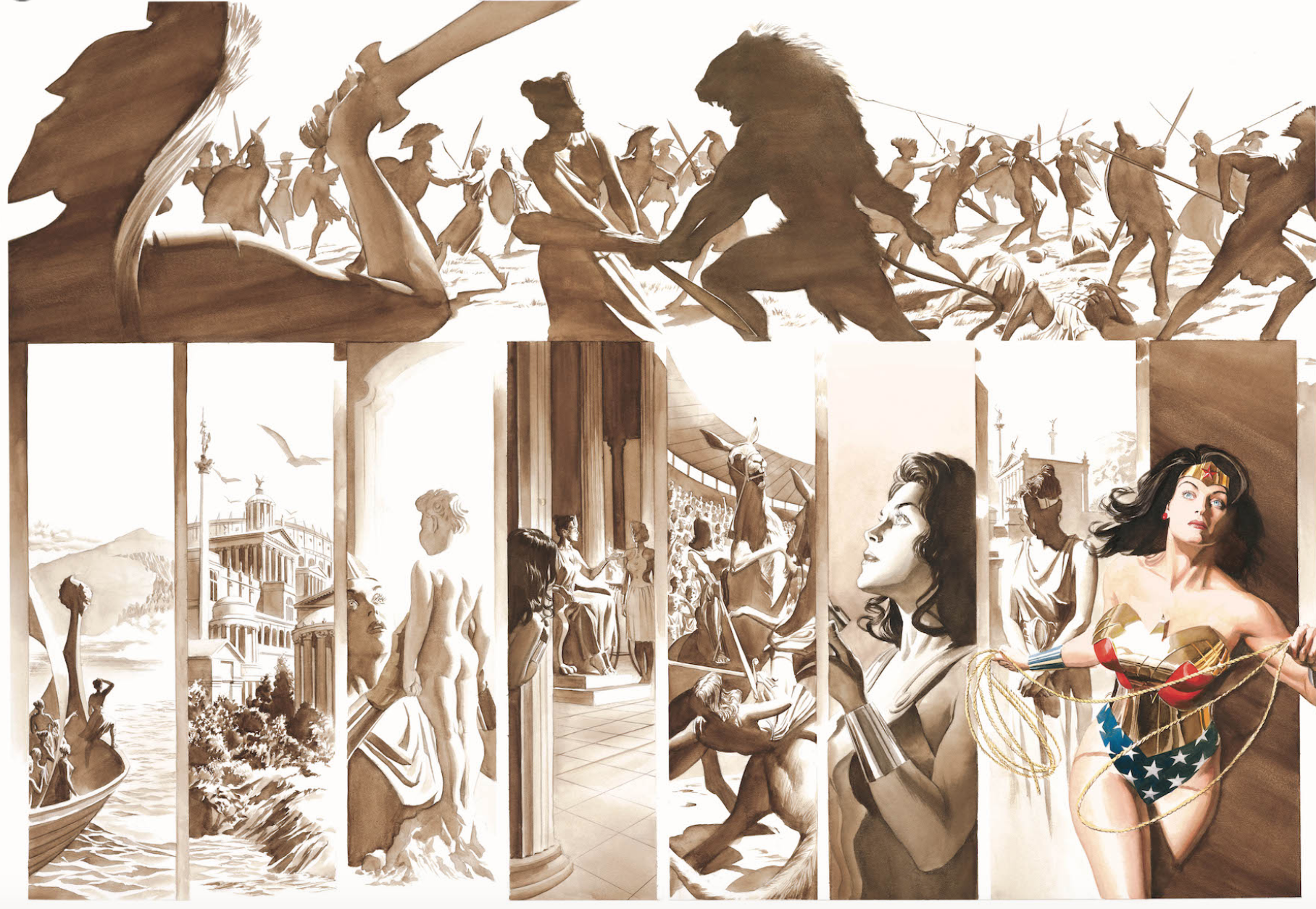 [UPDATE June 6]
Alex Ross has just announced two more exclusive comic book covers that he'll be bringing to SDCC 2019. These covers are for Marvel's Immortal Hulk #20 and will be available at his booth, #2415 during the show and also in limited quantity at his online store AlexRoss.com starting Friday, June 14 at 3:00pm ET.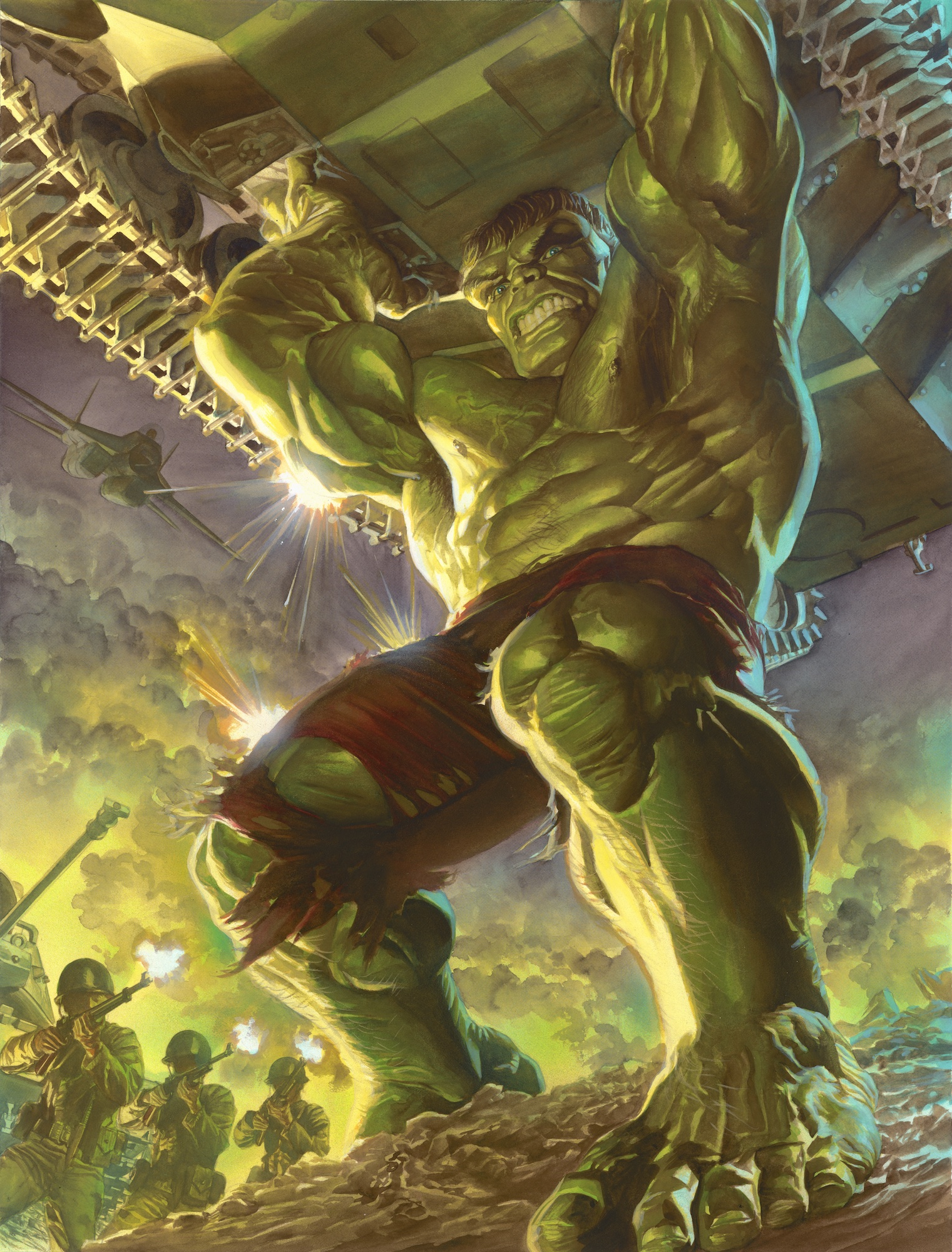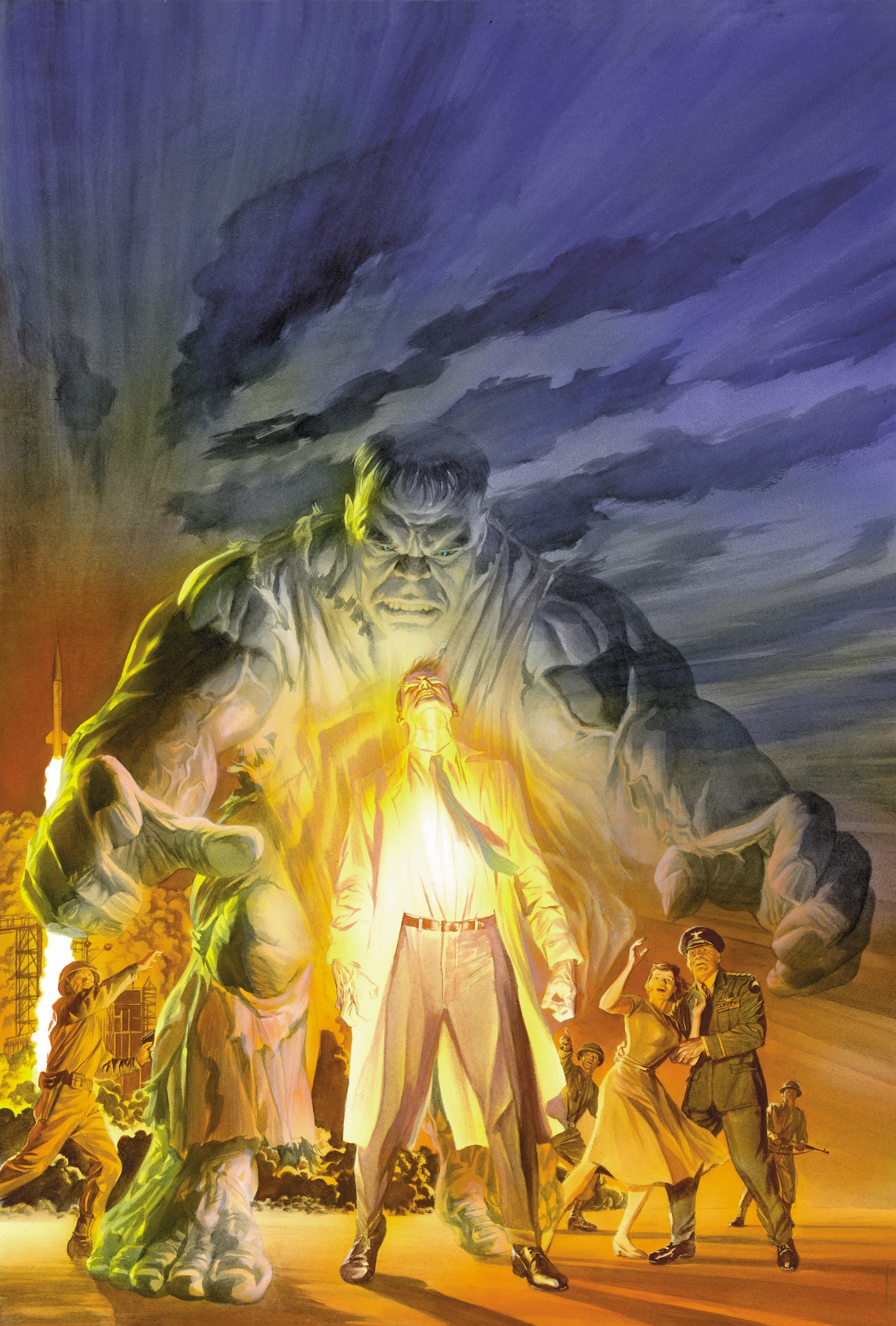 [UPDATE May 30]
Alex Ross is bringing along some exclusive SDCC 2019 Sketch Book Covers, like these gorgeous Shazam! and Black Panther pieces. Both sketch book covers will be available both at Booth #2415 during the convention, and at AlexRoss.com.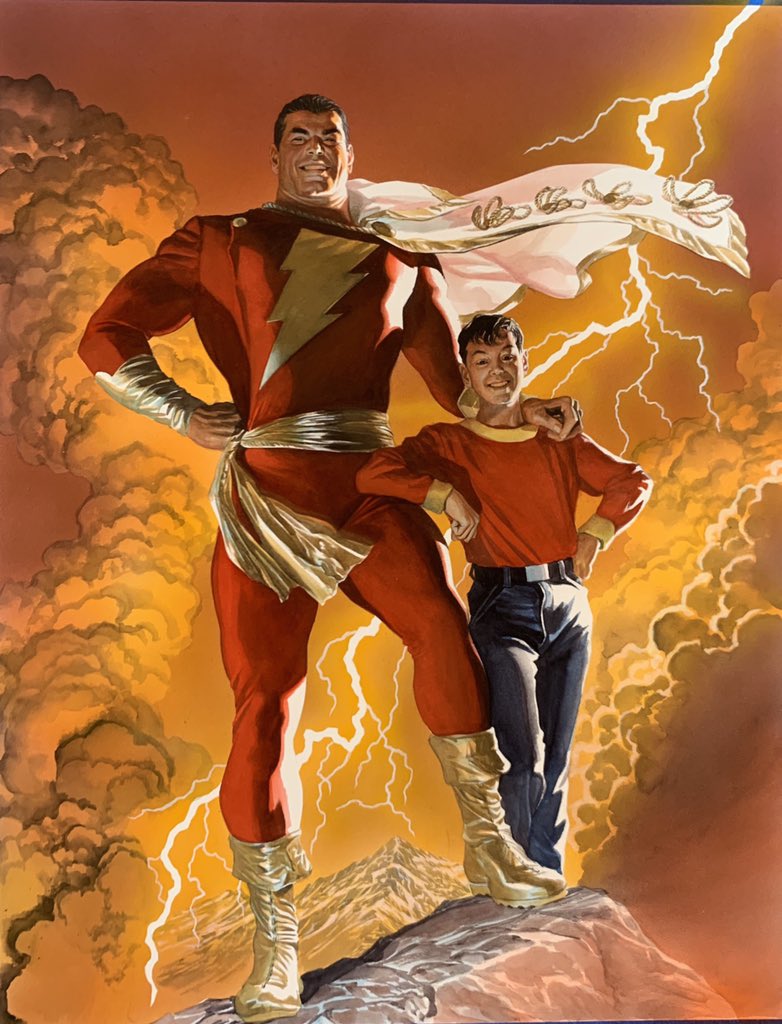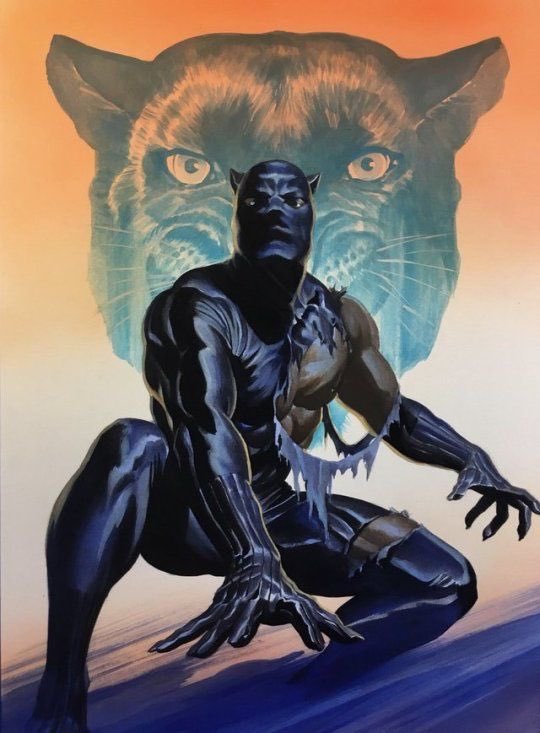 [UPDATE May 14]
Alex Ross' official Twitter account showed off this lithograph celebrating The Monkees — and while not much information is known right now, we were told that the plan is for it to be a San Diego Comic-Con 2019 exclusive. We'll update with more information when we have it.