Every week from now until San Diego Comic-Con, we're celebrating you: our readers! So let's meet this week's Attendee of the Week: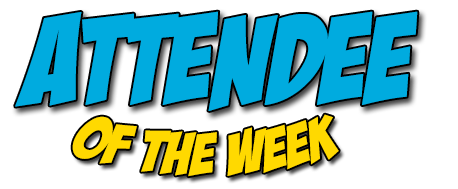 Molly Macfarlane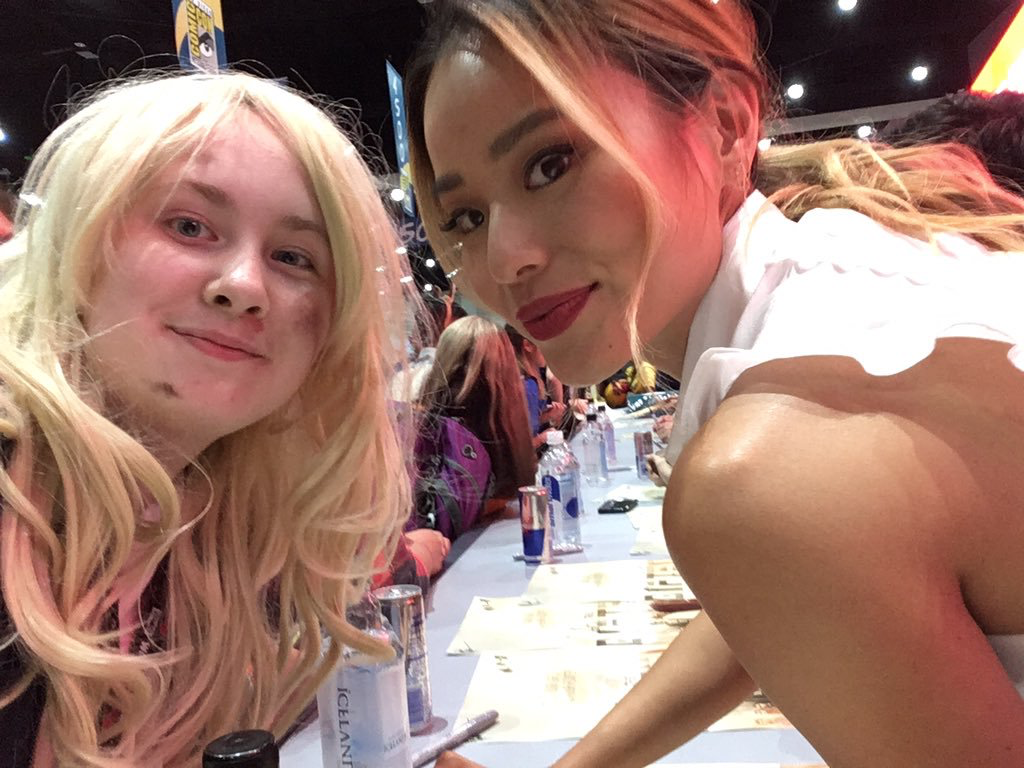 Where are you traveling from?
I'm traveling all the way from London, England!
How many years have you been attending?
We were lucky enough to get tickets on our first try at Open Registration in 2017. This upcoming SDCC will be our third year.
What was your favorite panel and why?
This is a really hard one, as most of the panels I've attended have stood out in some way. If I had to choose, I'd have to narrow it down to either the 2018 Warner Bros. Hall H panel, or any of the TV Guide panels. Last year, in Warner Bros.' panel, we got to see exclusive Aquaman / Wonder Woman 1984 footage, and saw the first Shazam! trailer, ever. Johnny Depp even came out on stage in a surprise appearance, dressed as his character of Gellert Grindelwald! On the other hand, the TV Guide panels are just an awesome experience for me as a fan of many TV shows, as I get to see all my favorite actors interact, and it's a surreal mix of my worlds.
What is your favorite exhibitor or artist booth and why?
Honestly, I love going around the TV studios' booths. We don't have conventions on this scale in England, and so to see major networks like ABC, Warner Bros.. and Fox is crazy!
What's your favorite item you've ever taken home from the convention (swag, exclusive, merch, etc.)?
There's so many awesome items I've taken from the convention, most of it swag. I've got signed posters and magazines from shows like Archer, The Gifted, and Bob's Burgers! I also always love to buy exclusive Funkos – last year I got a Bob Ross figure.
What was your favorite autograph session and why?
Back in 2017, I was lucky enough to win an autograph session with the cast of The Gifted. I got to meet them all before the first season came out, and before I became obsessed with the show. They were all so nice, and Natalie Alyn Lind (Lauren) even took a photo of me in my Eleven cosplay!
What is your favorite con snack?
Honestly, I thrive on coffee and various snacks for the entire con.
Tell us about your most memorable celebrity encounter?
At my first day at SDCC in 2017, I met Christopher Larkin (Monty from The 100) walking around the Gaslamp Quarter! He was so nice, and really down-to-earth.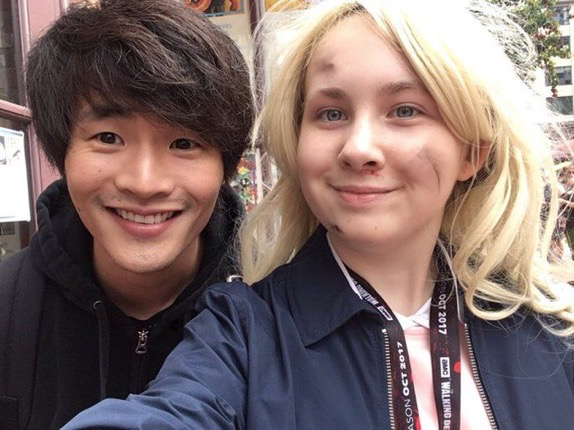 What is (or was) your favorite offsite and why?
The Netflix offsite in 2017 has to be one of my favorites. The long queue was worth it, in my opinion. We got to see costumes and set pieces from The Defenders, Stranger Things, and the Netflix original film Bright. There was so much to see, and the theming was incredible!
What is your favorite restaurant in downtown San Diego?
Depends what you're into, for dinner I definitely recommend UNION Kitchen & Tap Gaslamp, their burgers are great, and you can sometimes get an outdoor seat to watch all that's happening in the Gaslamp. For dessert, we always go to Ghirardelli Ice Cream and Chocolate Shop.
What is your favorite Comic-Con memory/moment?
Nothing quite sums up SDCC like queuing overnight for Hall H. It's always worth it in the end, and the atmosphere of excitement is electric. As an amateur cosplayer, it's always great getting your work recognized, too – Dan Stevens and Lana Parrilla complemented mine last year!
Do you have any advice on how for a first time attendee?
Plan, plan, plan! The first year, we didn't plan until the last day, and it made a real difference. Make a list of what you want to see, and prioritize, because you will not get to see absolutely everything. And most importantly, wear comfortable shoes – you'll be walking/ in queues all day, and comfortable shoes are a must.
Want to be featured as our Attendee of the Week?  Find out how!