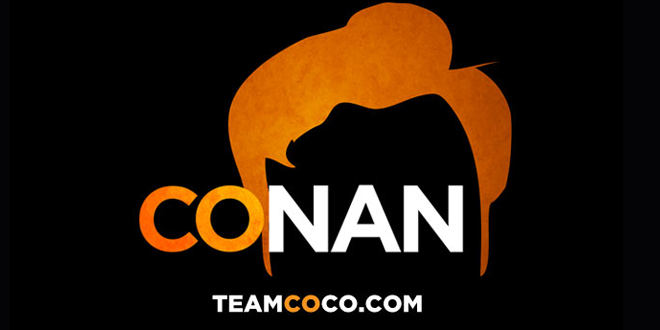 The Conan San Diego Comic-Con dates have quietly gone up on 1iota, the ticketing website that distributes tickets to the tapings. They're not currently live – but they are "coming soon". It's likely all a sign of things to come soon. Very soon.
This, combined with the Spreckles Theatre billboard, confirm that Conan O'Brien will be doing his usual four tapings during San Diego Comic-Con at the Spreckles Theater, Wednesday, July 17 – Saturday, July 20. This is currently (subject to change) the schedule:
Wednesday, July 17 at 4:30PM
Thursday, July 18 at 4:30PM
Friday, July 19 at 4:30PM
Saturday, July 20 at 5:30PM
There's no word yet on guests for this year's event, but in the past, it's included everyone from the cast of Suicide Squad to Game of Thrones.