For San Diego Comic-Con's 50th anniversary, you had to know that Comic-Con International was planning to go all-out with this year's Souvenir Book cover. And they delivered.
Comic-Con International revealed this morning that the 2019 Souvenir Book cover, which features pencils by the legendary Jim Lee, inks by Scott Williams & colors by Alex Sinclair. This year's design features a multitude of famous comic characters, including Superman, Batman, Wonder Woman, Spider-Man, Captain Marvel, Black Panther, Michonne from The Walking Dead, Spawn, Hellboy, and the Teenage Mutant Ninja Turtles — all with the backdrop of the San Diego Convention Center behind it.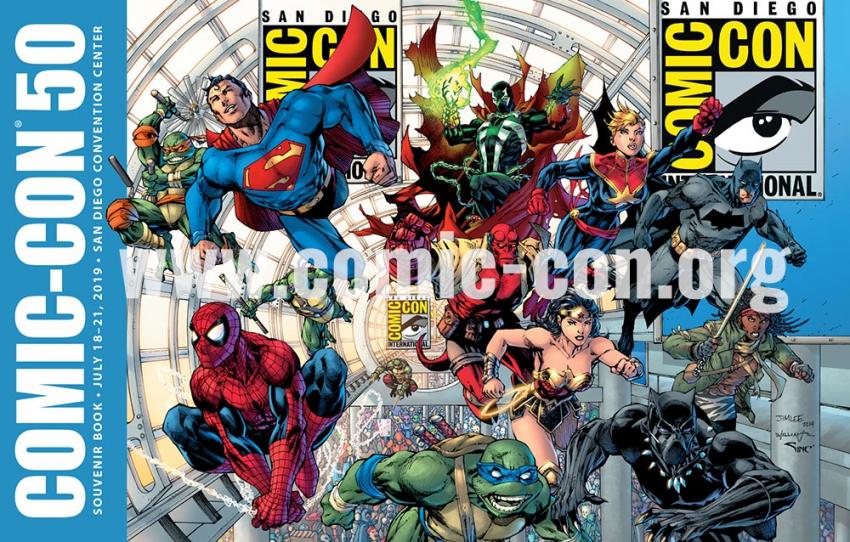 Just like last year, you'll pick up your free 280-page souvenir book upstairs in the Sails Pavilion, at the same time you also pick up your bag and lanyard. For the first time since 1975, the cover will be a wraparound.