Every week from now until San Diego Comic-Con, we're celebrating you: our readers! So let's meet this week's Attendee of the Week: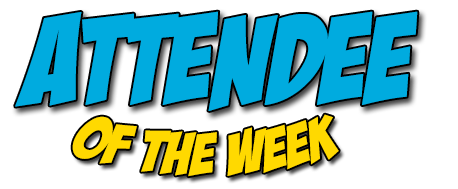 Julie Shepard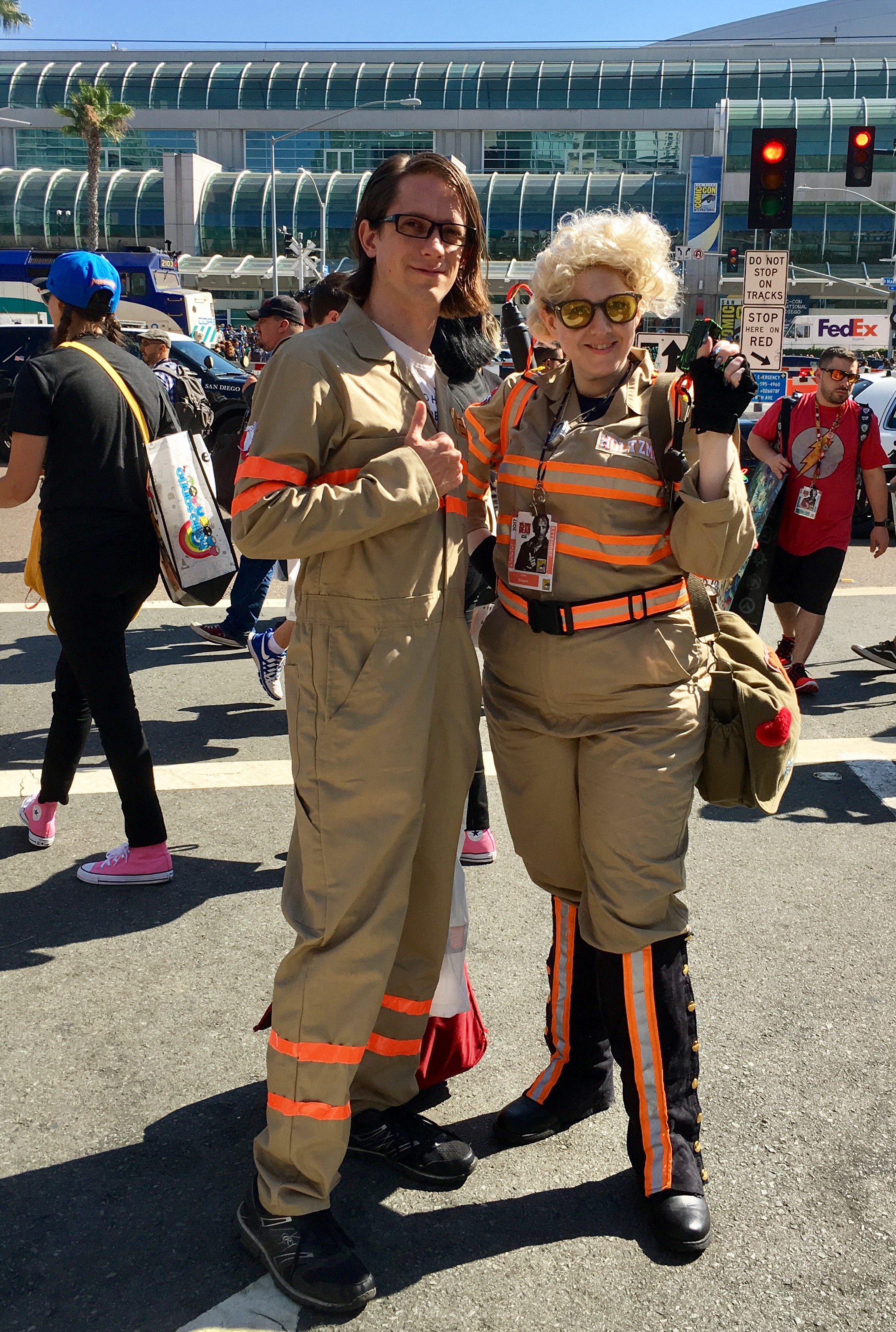 Where are you traveling from?
The San Francisco Bay Area.
How many years have you been attending?
I have attended every year since 2014 with my husband @ZidaneRose, who grew up in San Diego and has been going for over a decade.
What was your favorite panel and why?
a) "The Great Debate" has been a highlight the past couple of years. It's so entertaining to watch!
b) In 2018, I finally got into Hall H for the Doctor Who panel. Got to see the new cast/showrunner talk about the upcoming season and see new clips.
What is your favorite exhibitor or artist booth and why?
a) BBC America is my favorite big exhibitor, for all their Doctor Who merch.
b) For artists, I like the "quote poster" work by @chetart.
What's your favorite item you've ever taken home from the convention (swag, exclusive, merch, etc.)?
a) The Thirteenth Doctor's just-released sonic screwdriver last year (you may be noticing a fandom trend here…)
b) The graphic novel about the life of Congressman John Lewis, autographed by him and the artists.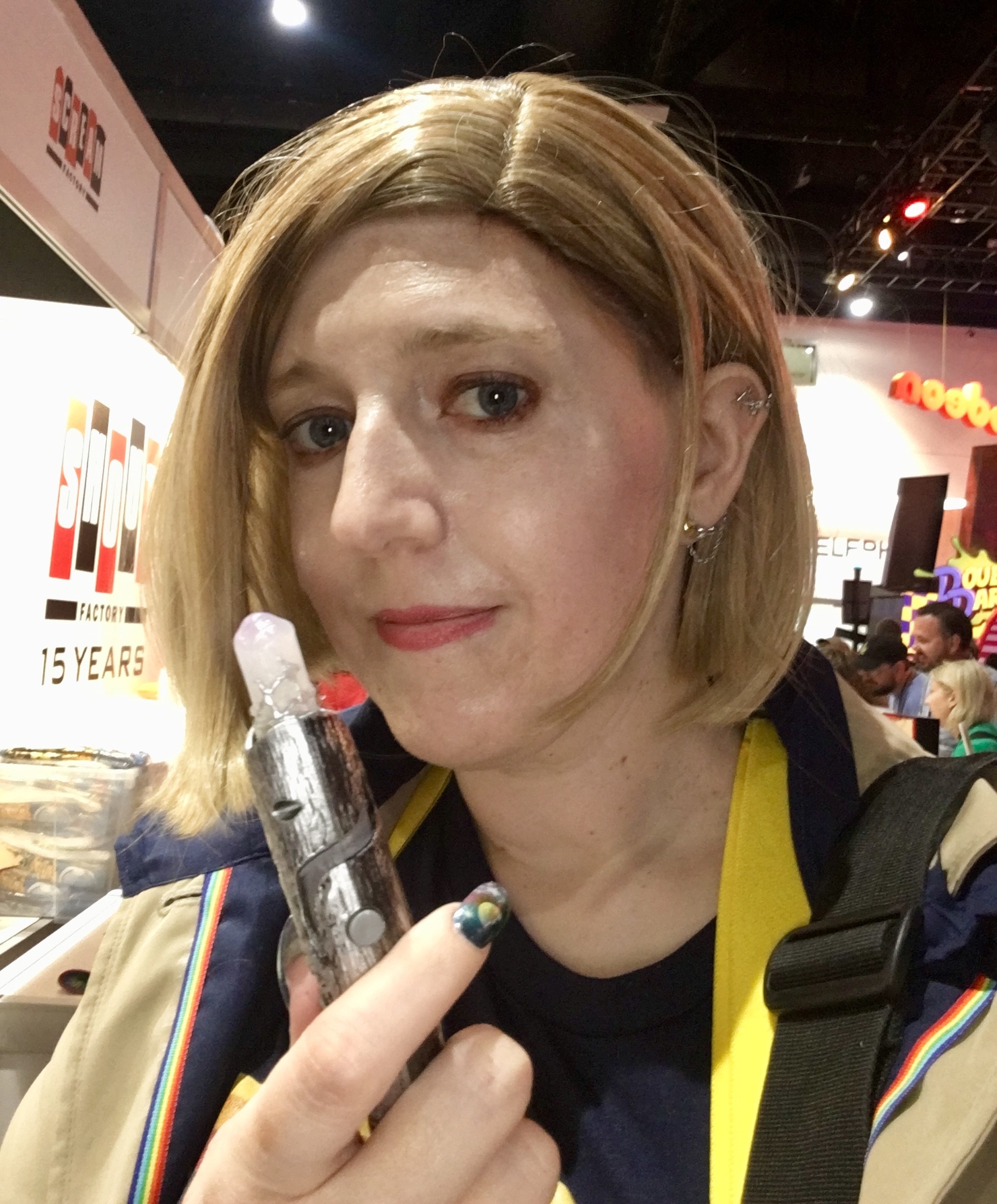 What was your favorite autograph session and why?
Finally getting to meet Jim Butcher and get a book autographed. I told him how much I enjoy the Dresden Files series. His response? "I question your taste, but appreciate your support!"
What is your favorite con snack?
a) Sold inside: Cookies!
b) Brought in: When I cosplay as Jillian Holtzmann, I bring a can of Pringles with me. In-character snacking!
Tell us about your most memorable celebrity encounter?
I was privileged to meet Edward James Olmos in 2015. I was heavily made up as Madame Vastra. I could barely tell him how much I admired him, because he was gushing over ME and my makeup job! I'm still surprised about it.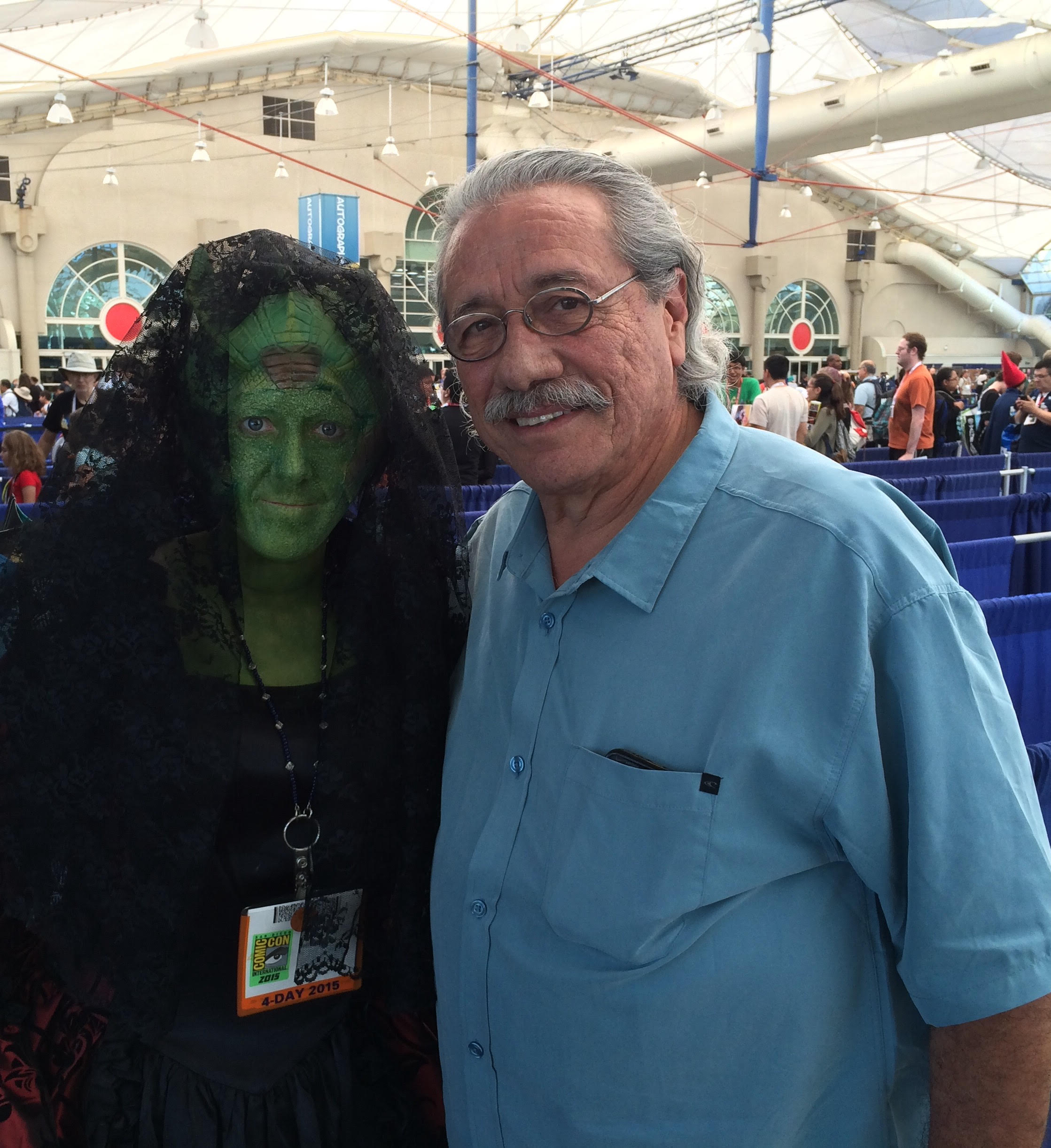 What is (or was) your favorite offsite and why?
I got to go on the IMDBoat one year. Not only was that a lot of fun (Swag! Free drinks! A/C! Kevin Smith being interviewed one deck above us!), but my husband and I met two people in line who have since become good con friends.
What is your favorite restaurant in downtown San Diego?
We have a tradition of eating dinner at Rockin' Baja Lobster on the first day of the con.
What is your favorite Comic-Con memory/moment?
a) My very first year, the Masquerade entry I was part of won Judges' Choice. What a way to begin my attendance!
b) Being complimented, photographed, and even interviewed about my cosplays. I was even made into a GIF that pops up now and then!
Do you have any advice on how for a first time attendee?
Bring snacks, plenty of water, phone chargers/battery packs, and comfy shoes/insoles. The biggest SDCC mistake I ever made was wearing extremely uncomfortable shoes in the name of cosplay accuracy. NEVER AGAIN.
Want to be featured as our Attendee of the Week?  Find out how!