Todd McFarlane Productions is celebrating SPAWN with relaunched merchandise, for the first time in over a decade. You'll be able to pick up SPAWN t-shits, pins, lanyards, vinyl figures, an exclusive art print, comic book, and more — at Image Booth #1915.
Here's a look at the exclusives:
SPAWN Orb T-Shirt – $25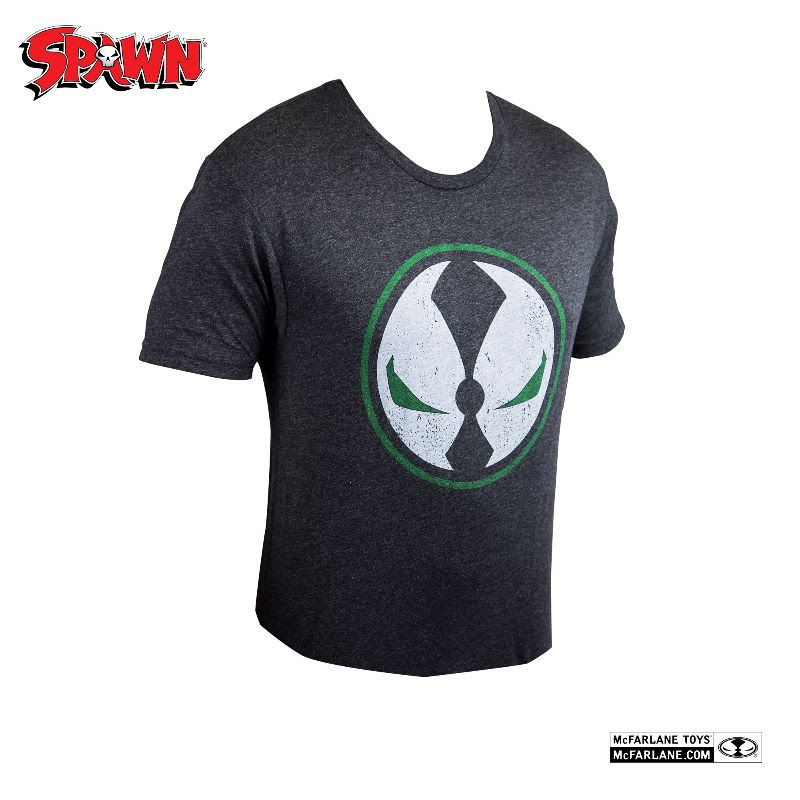 SPAWN Parody T-Shirt – $25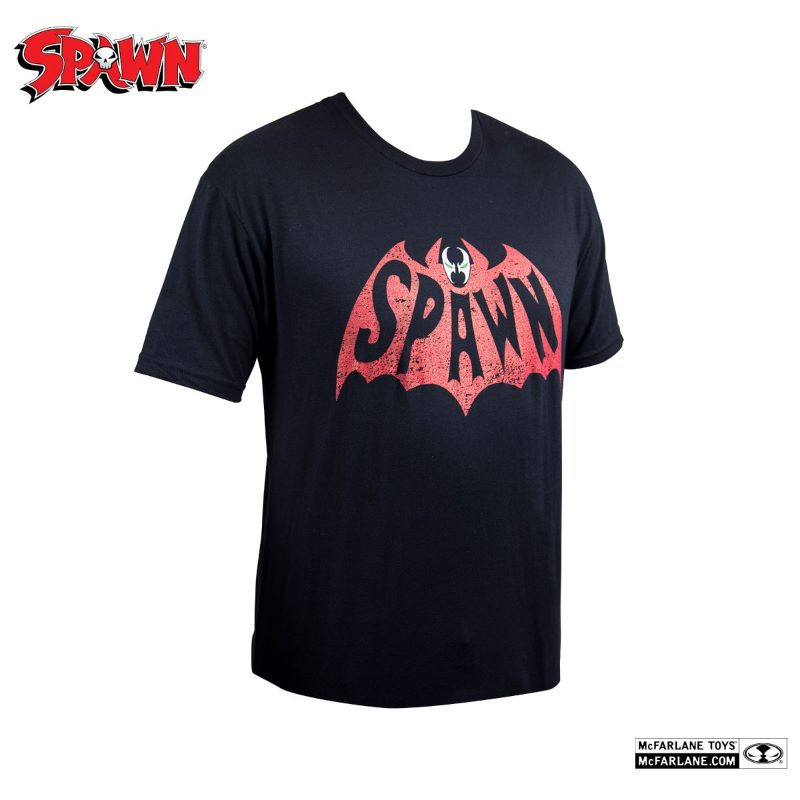 They'll also have five exclusive pins, ranging from $10-$12 each, including SPAWN Logo Pin, SPAWN Parody Pin, SPAWN Triangle Pin, SPAWN Skull Pin, and SPAWN Orb Pin.
There will also be a SPAWN Art Print, limited to just 250 pieces. To get your hands on this one, you'll need to grab a free ticket at the Image booth for the Todd McFarlane signing sessions, beginning at 9:30AM daily. You can also purchase one, for $20.
SPAWN BumBunz Vinyl Figure (Black or Blue) – $25 each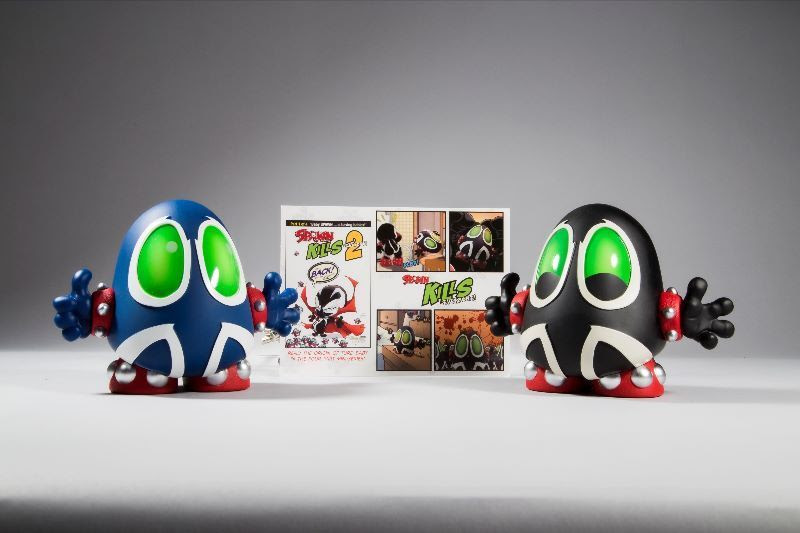 SPAWN Logo Lanyard – $10
SPAWN Comic Book