Gig poster aficionados are most likely already aware of N.C. Winters work, a meld of organic and dreamlike images that seep into your mind effortlessly. N.C. has done work for Nine Inch Nails, Phish, Dave Matthews Band, Metallica, Primus, Ween, as well as Mondo.
N.C. Will be bringing a selection of new and older works to his booth at San Diego Comic-Con. You can find him at booth #4619 where he will be spacing out the drops over the entire convention, with the majority of the wares available on preview night.
N.C. is enacting a strict limit of no more than 3 hand embellished prints PER PURCHASE. If you want to get back in line to try and score more works, you will be allowed to purchase again, but again, no more than 3 hand embellished (or super rare) items per purchase. Please plan carefully!
Let's take a look at what N.C. is bringing:
[UPDATE July 13]
Hand Embellished Grateful Dead Screenprint – $200
Kraft-tone stock 18″ x 24″
Artist edition of 5, each print is hand signed and numbered.
Hand embellished full color ink and acrylic on 12 color screenprint
STRICT LIMIT OF ONE PER PURCHASE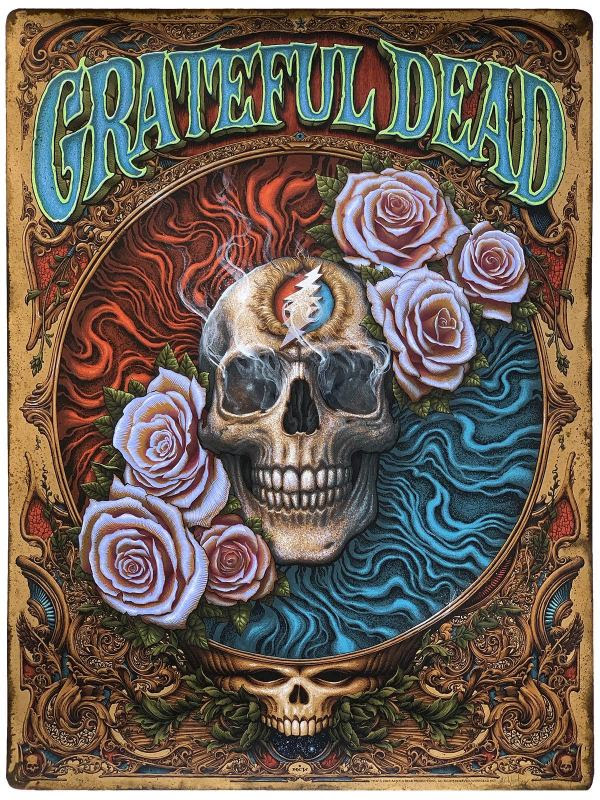 Hand Embellished "Herald of Antiquity" Screenprint – $100
Printed on Stonehenge printmaking paper 12″ x 18″ Edition of 100, only 16 available
Uniquely hand embellished full color ink and acrylic on one color screenprint
Each print is hand signed & numbered and 100% unique
STRICT LIMIT OF ONE PER PURCHASE
Hand Embellished Mastodon gig posters – Main and Variant Edition – $250 each
21″ x 33″ Three of each available
Uniquely hand embellished ink and acrylic on screenprinted gig poster
STRICT LIMIT OF ONE OF EACH KIND PER PURCHASE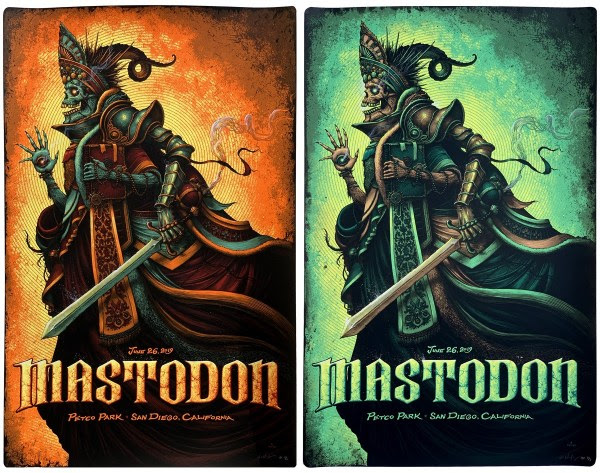 Hand Embellished Metallica Keybank Center Regular and Variant – $175
18″ x 24″ 2 of each available
Uniquely hand embellished ink and acrylic on screenprinted gig poster
STRICT LIMIT OF ONE OF EACH KIND PER PURCHASE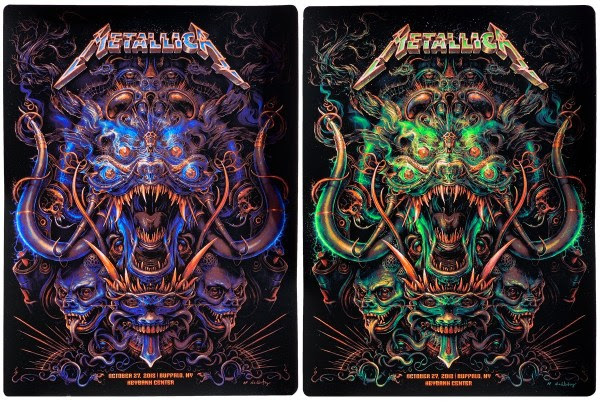 Hand Embellished Dave Matthews Band Show Version / "Vivid" Artist Version – $250 ea.
18″ x 24″ 5 of each available
Uniquely hand embellished ink and acrylic on screenprinted gig poster
STRICT LIMIT OF ONE OF EACH KIND PER PURCHASE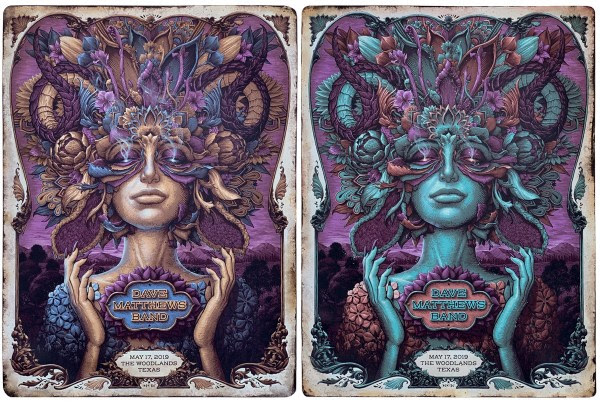 Hand Embellished Metallica PPG Paints Arena Print – $200
18″ x 24″ Only 2 available.
Uniquely hand embellished ink and acrylic on screenprinted gig poster
STRICT LIMIT OF ONE PER PURCHASE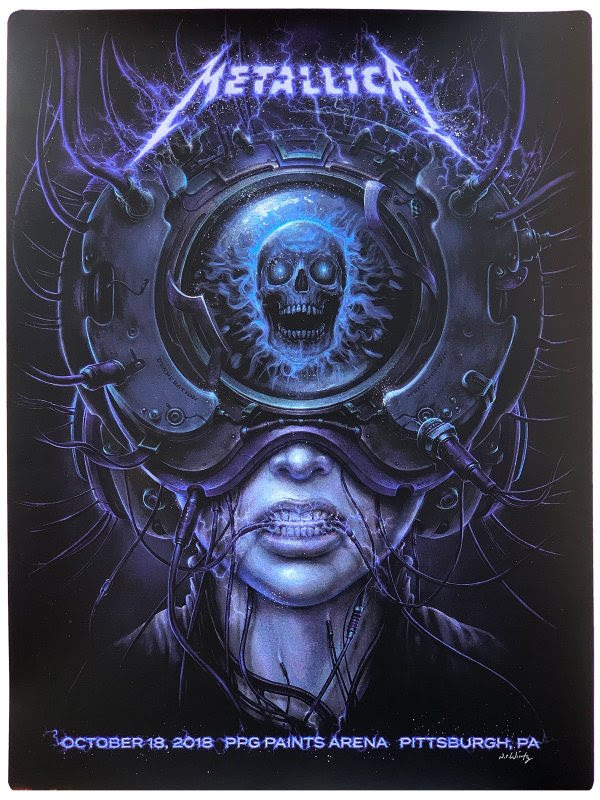 Hand Embellished Nine Inch Nails Orpheum Theatre Print – $300
18″ x 24″ One one available
Uniquely hand embellished ink and acrylic on screenprinted gig poster on rainbow foil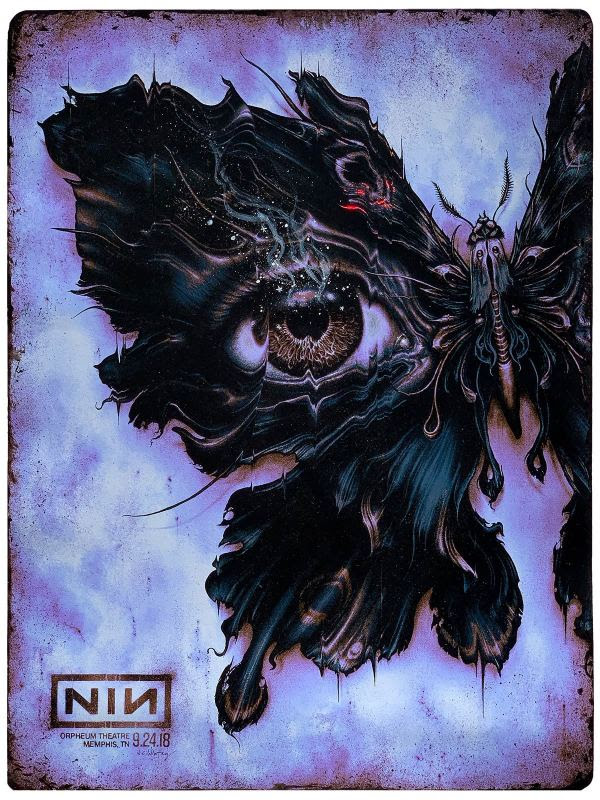 Hand Embellished Phil Lesh gig posters- Main show version – $150
18″ x 24″ Only 2 available
Uniquely hand embellished ink and acrylic on screenprinted gig poster
STRICT LIMIT OF ONE PER PURCHASE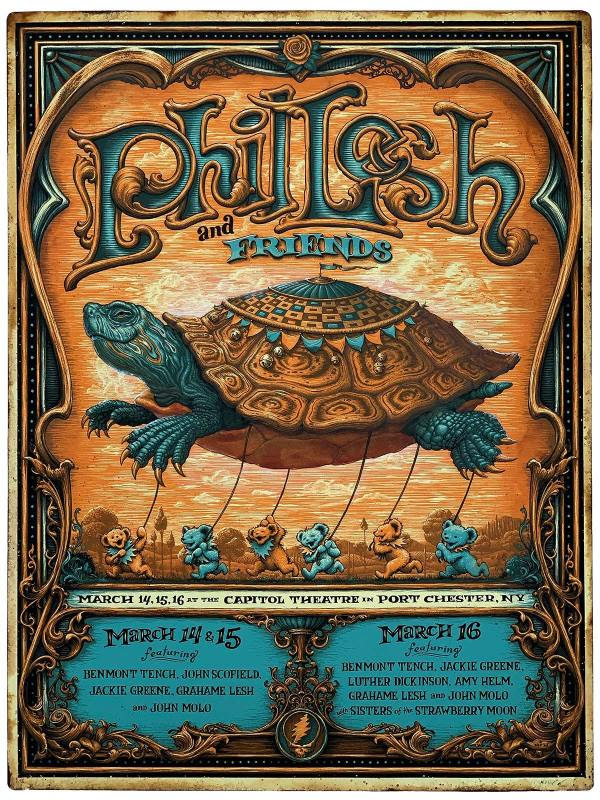 Hand Embellished Phil Lesh gig posters- Artist variant colorways – $175
18″ x 24″ Only 3 of each available
Uniquely hand embellished ink and acrylic on screenprinted gig poster
STRICT LIMIT OF ONE OF EACH KIND PER PURCHASE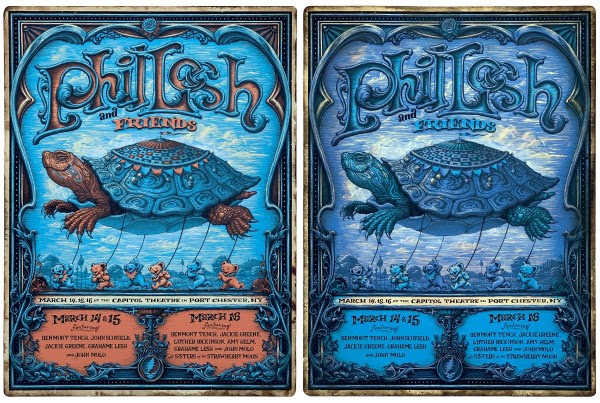 Hand Embellished Primus Greek Theatre gig posters- Regular stock – $175
18″ x 24″ Only 3 available
Uniquely hand embellished ink and acrylic on screenprinted gig poster
STRICT LIMIT OF ONE PER PURCHASE
Hand Embellished Primus Greek Theatre gig poster- Rainbow Foil – $200
18″ x 24″ Only 1 available
Uniquely hand embellished ink and acrylic on screenprinted gig poster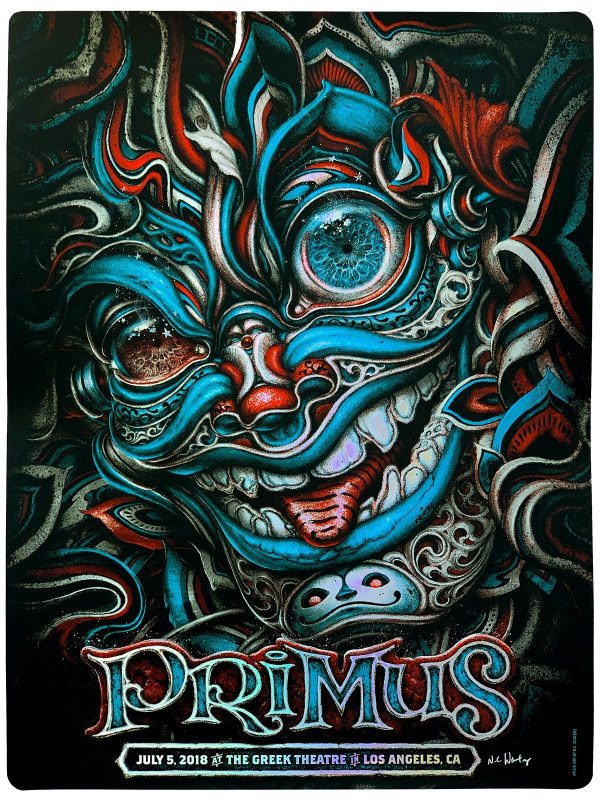 Hand Embellished "Desert Watcher" Art Print Regular and Variant – $150 each
18″ x 24″ Only 3 regular and 2 variants available
Uniquely hand embellished ink and acrylic on art screenprint
STRICT LIMIT OF ONE OF EACH KIND PER PURCHASE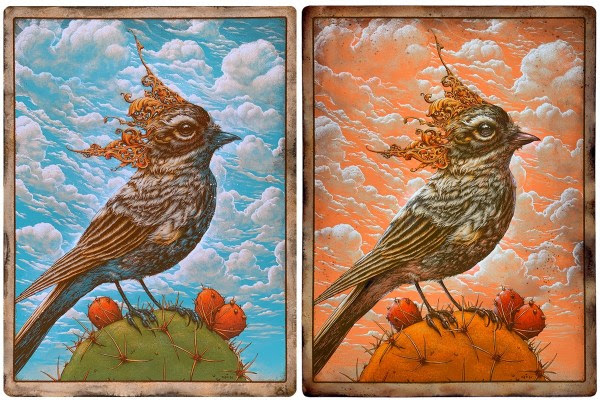 Hand Embellished Foo Fighters gig posters – $175
18″ x 24″ Only 2 available
Uniquely hand embellished ink and acrylic on screenprinted gig poster
STRICT LIMIT OF ONE PER PURCHASE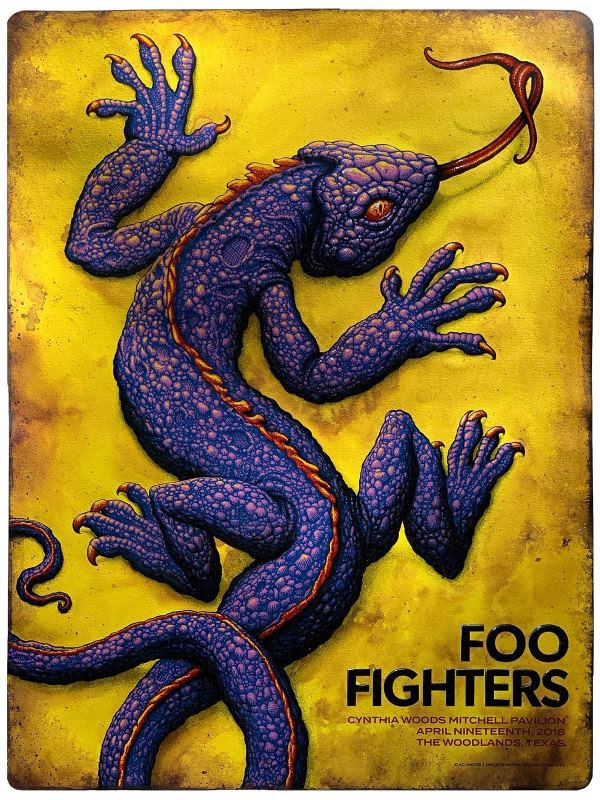 Hand Embellished Primus Fox Theatre Print – $150
24″ x 18″ Only 1 of each colorway available
Uniquely hand embellished ink and acrylic on screenprinted gig poster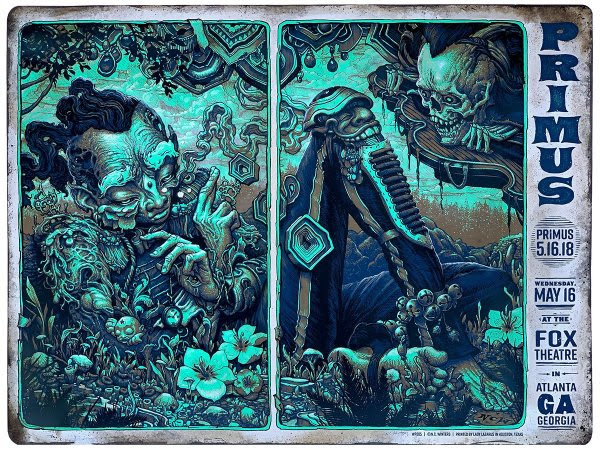 Hand Embellished "Hugs" art screenprints- regular colorway – $60
16″ x 16″ Only 3 available
Uniquely hand embellished ink and acrylic on 3-color art screenprint
STRICT LIMIT OF ONE PER PURCHASE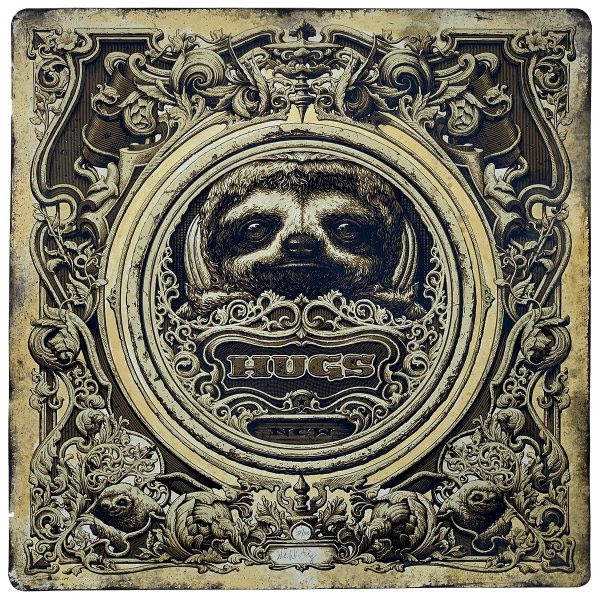 Hand Embellished "Hugs" art screenprints- variant colorway – $65
16″ x 16″ Only 3 available
Uniquely hand embellished ink and acrylic on 3-color art screenprint
STRICT LIMIT OF ONE PER PURCHASE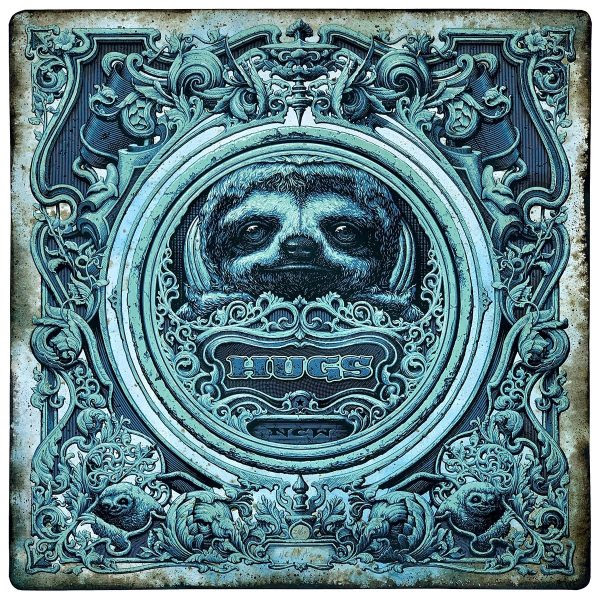 Lepidoptera 2 – $35
8 x 10″ print
Limited to 150, 2 per person