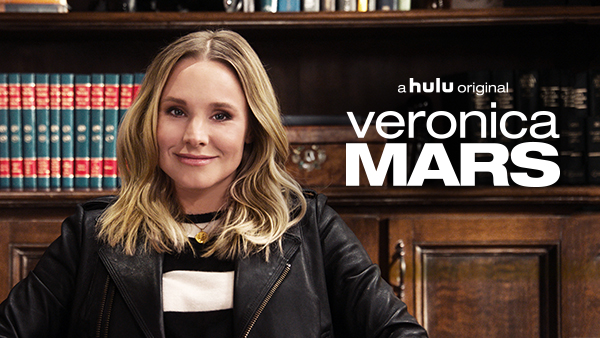 It's two weeks away from Comic-Con, and CCI is releasing the programming schedule for Comic-Con 2019 in its annual fashion. We'll be bringing you the highlights of each day as they're announced.
We'll also be discussing our thoughts on this year's lineup, including our top picks, what time to line up, room flow, and more in a special series of live podcasts this weekend. The first of which will cover Preview Night, Thursday's and Friday's lineup, and will be on Friday July 5 at 9:30PM ET/6:30PM PT (which is tonight!)
With that said, let's dive right into Friday.
If movies are what you're after, then Friday is… pretty light. Sure, you can find both the writers and directors of Avengers: Endgame in the morning in Hall H (and that director panel may include some special guests), and there's also the world premiere of the DC Animated Batman: Hush at 7:15PM in Ballroom 20. But overall, it's a very, very light day for movie fans.
Instead, TV reigns supreme on Friday at Comic-Con. Hall H is filled with Fear the Walking Dead, The Walking Dead, The Witcher, The Dark Crystal: Age of Resistance, Game of Thrones, and Preacher.
On the non-Hall-H-TV side of things, attendees can also look forward to an awesome day of programming in Ballroom 20. There's the Veronica Mars revival (!), Steven Universe with a pretty major room upgrade, Amazon's The Boys and Carnival Row, and even the annual TV Guide Magazine Fan Favorites and Entertainment Weekly Brave New Warriors panels.
There's plenty of other TV around the rest of the convention as well. In the Indigo Ballroom, it's all animation, all the time, with Bless the Harts, Robot Chicken, Rick and Morty, Genndry Tartakovsky's Primal, Solar Opposites, Bob's Burgers, and Archer. Plus, you'll also find DuckTales, Pandora, Miraculous Ladybug, The Terror: Infamy and The Rook in 6A; Legacies, Pennyworth, and She-Ra in 6BCF; and, in the biggest news of all…
A PARKS AND RECREATION 10TH ANNIVERSARY PANEL?! There's no cast currently listed for the 4:30PM panel at the Horton Grand, but they promise "writers, producers, and members of the cast". Ready your Duke Silver cosplay now.
There's also Geek & Sundry Live!, featuring some of your favorite G&S folks at 3:30PM in 5AB. There's no Felicia Day there, but you can find her moderating at 2PM in 6BCF for The Immersive Experience of Harry Potter: Wizards Unite panel.
If you're a fan of Adam Devine, you can catch him for his upcoming animated series The Fabulous Furry Freak Brothers at 7PM in 6BCF. Deep Space Nine fan? Then don't miss the in-depth discussion into the series with showrunner and cast in 32AB at 7PM.
For fans of comics, Friday is a very strong day. You'll find original co-creators of Locke & Key — Joe Hill and Gabe Rodriguez — discussing the series at 12PM in 32AB. Find some big comic stars at 11:30AM in Room 8 as they discuss how Jack Kirby turned them from bright-eyed kids into the legends they are today. There's more Kirby love at 10AM in 28DE, with comics legends discussing Jimmy Olsen and Kirby. DC fans can hear from publisher Dan DiDio and "all-star talent" at 11:15AM in 6DE, and catch up with Dynamite Entertainment at 1PM in Room 4. Talk heroes in a half shell in Room 23ABC with Kevin Eastman and more at 2PM, or join Jim Lee for his annual How to Draw panel at 2:30PM in Room 2.
Fans of toys are definitely going to want to check out the Fun with Funko panel at 11AM in 7AB for a look behind the scenes.
The Comic-Con 50th anniversary love continues with Comic-Con in the 1980's, featuring some big special guests at 10AM in 29AB. Want to know what it's like to exhibit at the convention? Hear from longtime exhibitors at 12PM in 29AB. If you've ever wondered about the history of films at Comic-Con, then be sure to check out the Bringing Films to Comic-Con panel at 2PM in 25ABC. David Glanzer even makes a rare non-Talkback panel appearance at Behind the Scenes at Comic-Con at 4PM in Room 9, to discuss the ins-and-outs of putting the convention together. You can even share your Comic-Con story (and hear others) at 3PM in Room 9.
Elsewhere, we're excited about Warner Archive's celebration of V: The Original Mini-Series at 10AM in 6DE, whose hosts D.W. Ferranti and Matt Patterson are always a hoot. If you missed either of Thursday's Stan Lee remembrance panels, there's a third on Friday at 12PM in 28DE. You can catch a Q&A with Nathan Fillion and Alexi Hawley at 6PM in the Horton Grand, as they discuss The Rookie and their longtime collaboration. Movie poster lovers can unite at 1PM in Room 23ABC for a discussion with the folks that made some of your favorite entertainment art of the last 50 years.
We love NASA's annual panel, which this year is focused on the search for life, at 4:30PM in 26AB. If you're any kind of fan of stop-motion, you can also find missing scenes from the legendary Ray Harryhausen at 6:30PM in 26AB. You'll find some of the biggest writers around at 11AM in 23ABC for a Berger Books and the Writers' Room: Stories Come First panel. Insight Editions will also be hosting a Firefly: The Big Damn Cookbook panel at 3PM at the Marriott Marquis Grand 12 & 13.
You can view the full Friday programming schedule on the MySched website.
What will you be lining up for on the first full day of Comic-Con? Let us know in the comments.