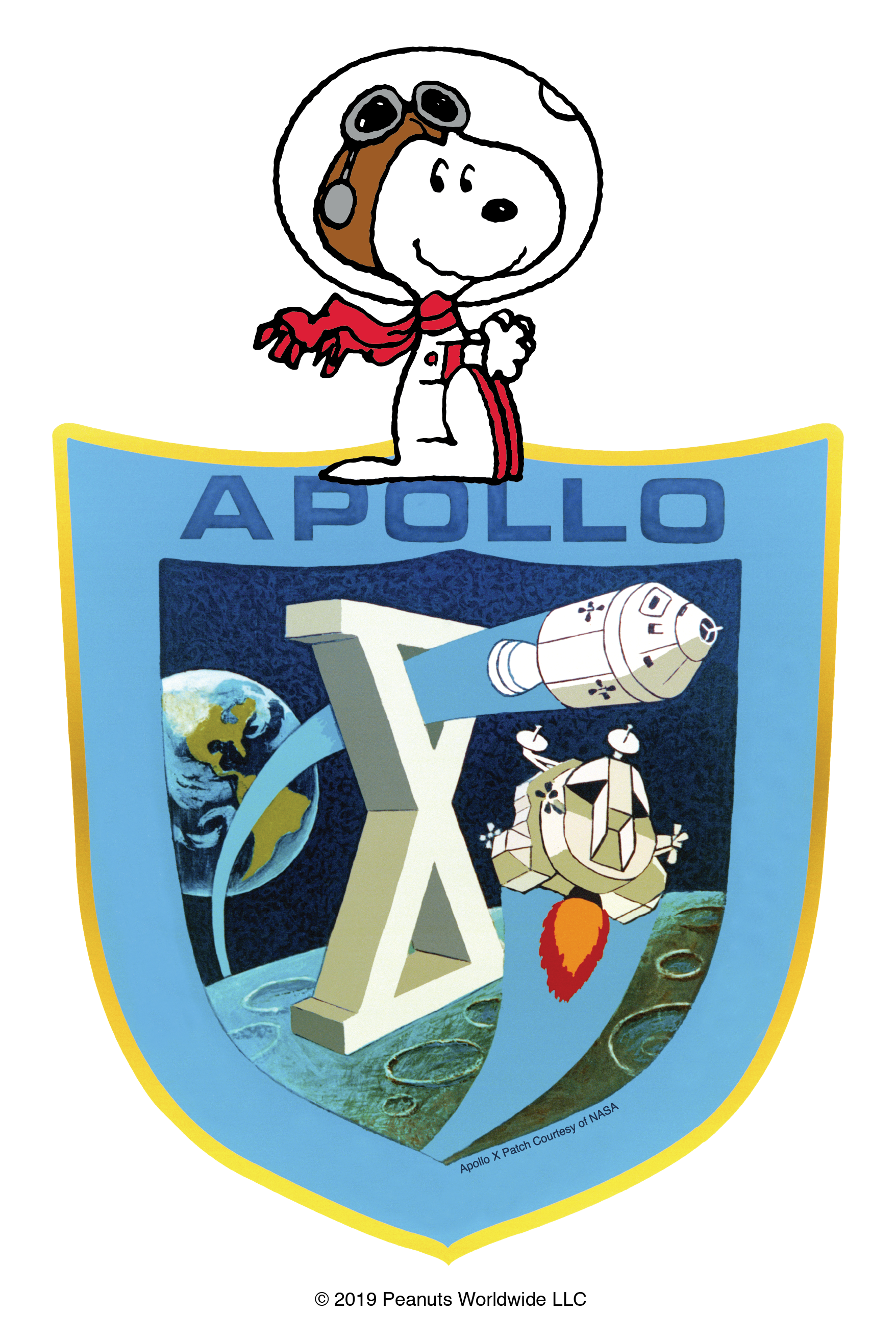 Not only is 2019 the 50th anniversary of San Diego Comic-Con, but it's also the 50th anniversary of Apollo 11, the epic space mission which saw Neil Armstrong become the first man on the moon on July 20, 1969. The anniversary of that momentous occasion just happens to fall smack dab in the middle of San Diego Comic-Con this year — which means it's time to break out your best Snoopy dance moves.
Peanuts has a long history of both incorporating space-exploration themes into its strips and in partnering with NASA. During the Apollo missions of the 1960s, Charles Schulz even gave NASA permission to use Snoopy on its safety materials, sending Peanuts to all new heights. They're celebrating the anniversary this year with worldwide events, including an out-of-this-world stop back at Comic-Con. Additionally, they're also celebrating the 1969 Apollo 10 mission, a lunar module mission whose spacecrafts were named Snoopy and Charlie Brown.
This year, you'll find Peanuts at Booth #1635 which will be transformed into the International Snoopy Station (the ISS), where attendees will be able to meet Astronaut Snoopy for photo ops. The booth will also have merchandise, and play clips of Peanuts in Space: Secrets of Apollo 10, a new short film from Oscar-winning director Morgan Neville, featuring Jeff Goldblum and Ron Howard.
Outside the convention, Peanuts is bringing back one of our favorite offsites, the Peanuts Pop-Up Shop, back in its usual location of 226 Fifth Avenue. Visitors will be transported back to 1969 with "To the Moon: Snoopy Soars with NASA". This year's event was curated by and on loan from the Charles M. Schulz Museum in Santa Rose, California, and visitors will get to view Schulz's space-themed comics strips. including the one in which Astronaut Snoopy celebrates beating the Russians (and the Cat Next Door) to the moon.
The store will be open daily from 10AM-7PM on Thursday, July 18 – Sunday, July 21.

Those who stop by will also be treated to clips from Peanuts in Space: Secrets of Apollo 10, and have a chance to purchase limited edition Snoopy and Apoolo themed "VIP" skateboards in silver finish from The Skateroom. They're limited to only 200 pieces.

Best of all, no badges are required, and the event is free and open to everyone.
So break out your best Snoopy dance, because The Beagle is landing at San Diego Comic-Con 2019.