San Diego Comic-Con was filled to the brim this year with a lot of amazing things – including panels, exclusives, offsites, and so much more.
We're excited to launch our third annual The Shruggie Awards, which, despite the name, is not celebrating the "wtf-ness" of the convention (though there's plenty of that to go around as well!). No, these are the best of the best (and okay, one of the worst) things about the convention – and now, after letting you vote, we're excited to announce the winners!
The Best Panel at San Diego Comic-Con 2019:

Marvel Studios
This was truly Marvel Studios' year — and everyone knew it. No one else at the convention brought the level of spectacle, announcements, or talent to not just Hall H, but to the con as a whole. And honestly, no one could. Kevin Feige is on the record several times as stating that Marvel only like to show up to Comic-Con when they can truly blow the roof off the place, and in 2019, they delivered in a big way.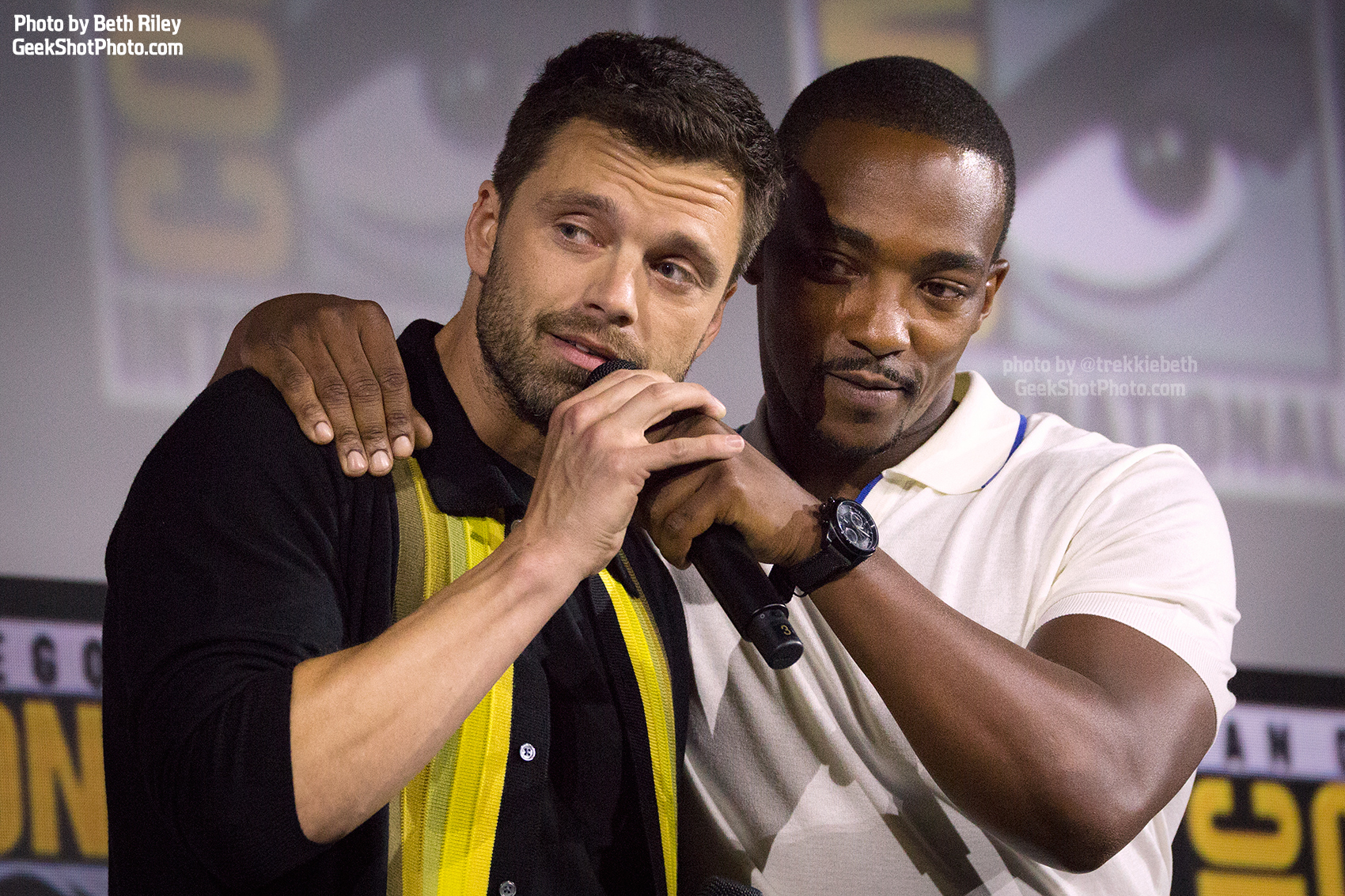 The Best Panelist at San Diego Comic-Con 2019:

Lin-Manuel Miranda
Probably no San Diego Comic-Con appearance was as buzz-y on the internet as Hamilton and His Dark Materials star Lin-Manuel Miranda, who made his first appearance this year. Miranda was his usual charming self on the His Dark Materials panel, which was previously announced — but he also surprised fans at the DuckTales panel (which I called!), signed autographs, and even walked the show floor dressed as Deadpool. And, best of all, Miranda didn't require a 24-hour-wait to see in person, so everyone won here, really.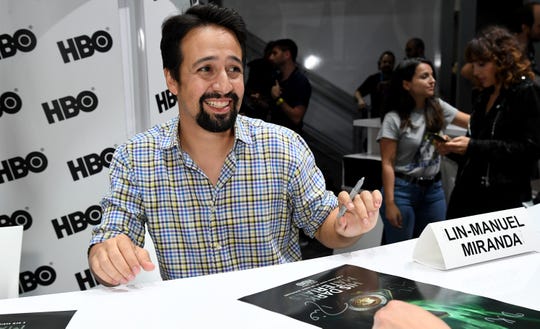 The Best Offsite at San Diego Comic-Con 2019:

The Orville Experience
In one of the surprise last-minute offsite announcements this year, fans learned that they'd be getting to step into the world of The Orville — in what turned out to be the best offsite of the con. Basically a pop-up museum, The Orville Experience allowed attendees to view costumes, props, weapons, and more from the series, up close and personal. Lines were relatively short to this awesome exhibit all week long, making it one of the most pleasant experiences all week from start to finish, and a unique opportunities for fans. Plus, with the news that the series is moving to Hulu, it was also a great way to get attendees amped up.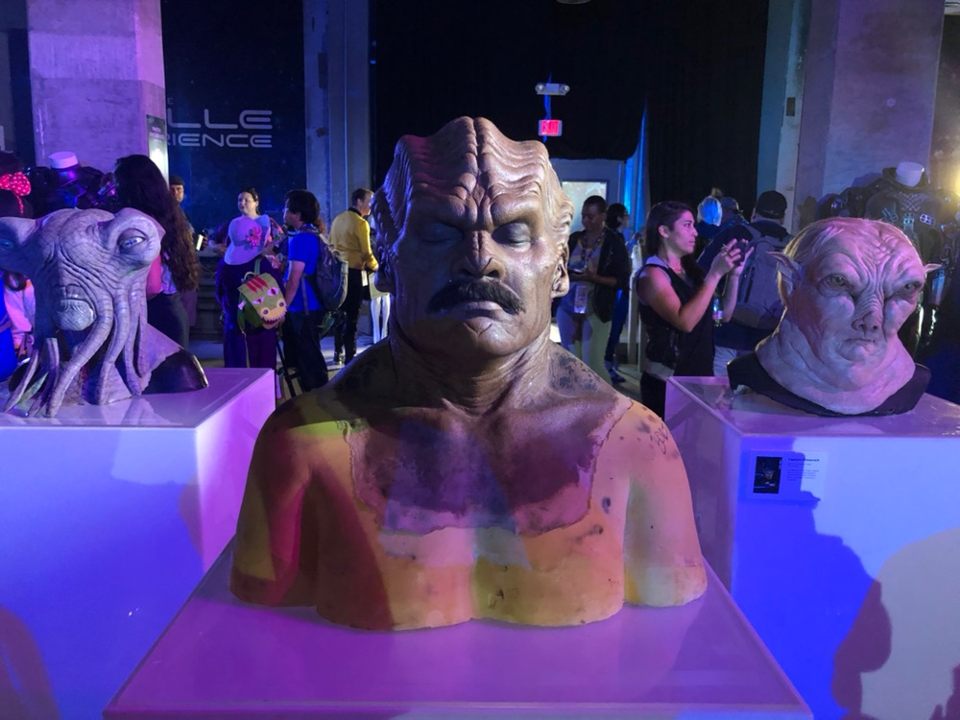 The Best Theming at San Diego Comic-Con 2019:

The NBC Offsites (Interdimensional Hole of Pancakes, Brooklyn Nine-Nine, Superstore's Cloud9)
How do you top last year's amazing The Good Place activation? With not one, but three amazing offsites/activations, obviously — and NBC went all out for all three. While The Good Place's Interdimensional Hole of Pancake's commentary was too soft to hear 99% of the time (but congrats to the lucky few who got to make out Marc Evan Jackson's amazing voiceovers!), the themed menu was fun and the restaurant was rarely too long of a wait. Fans of Superstore got to actually step into Cloud9, where they could "buy" Dunder Mifflin paper and other fun NBC items. The crown jewel, though, was definitely Brooklyn Nine-Nine, which took attendees inside the precinct from the series, for sets made up like the ones from the show, with fun details, props, and set dressing that really made you feel like you were part of that world. We love that NBC has so lovingly dedicated their presence to some of their most beloved series the last two years, and clearly, others agree.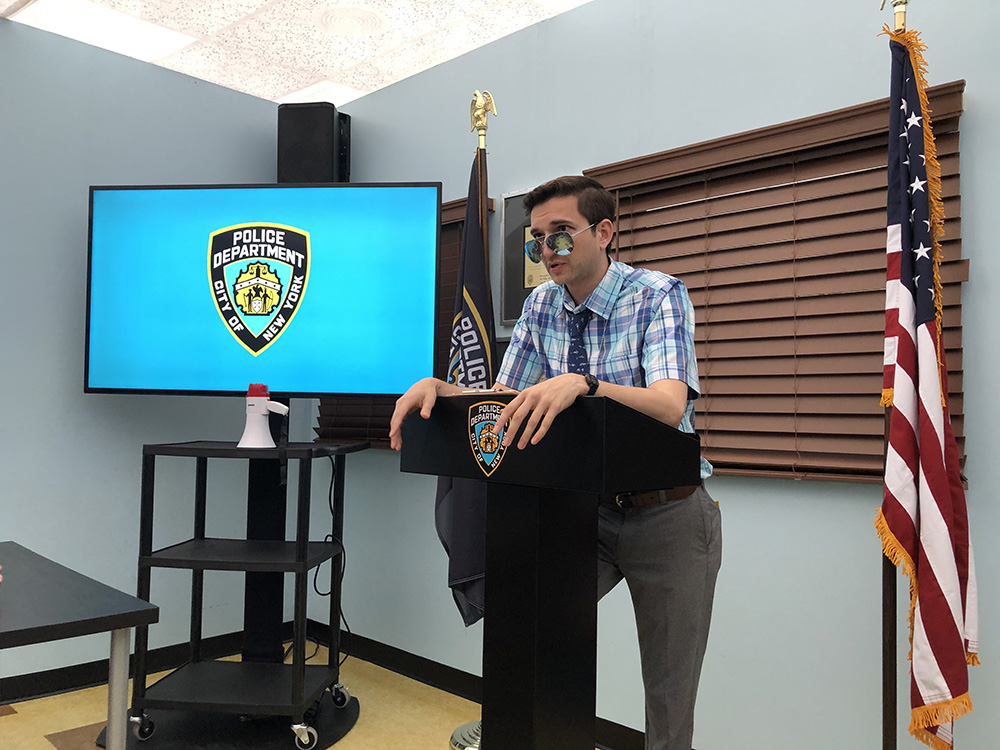 The Best Booth at San Diego Comic-Con 2019:

Toddland
Toddland once again proves that you don't need a big-studio budget to create the best booth on the show floor. They brought the return of their popular Family Guy yard sale and Bob's Burgers restaurant booths back, with some added American Dad goodies. Lines for pre-orders were efficient, and we love that they give preference to those with pre-orders (because it always pays to plan ahead, kids!). They had plenty of surprises all week long for fans, including a mystery item which turned out to be a Two-Butted Goat plush, and Family Guy books signed by Seth McFarlane himself. This is how you do a fan-oriented booth on the show floor (though it doesn't hurt they also have some of the best merch around), and everyone else should sit up and pay attention.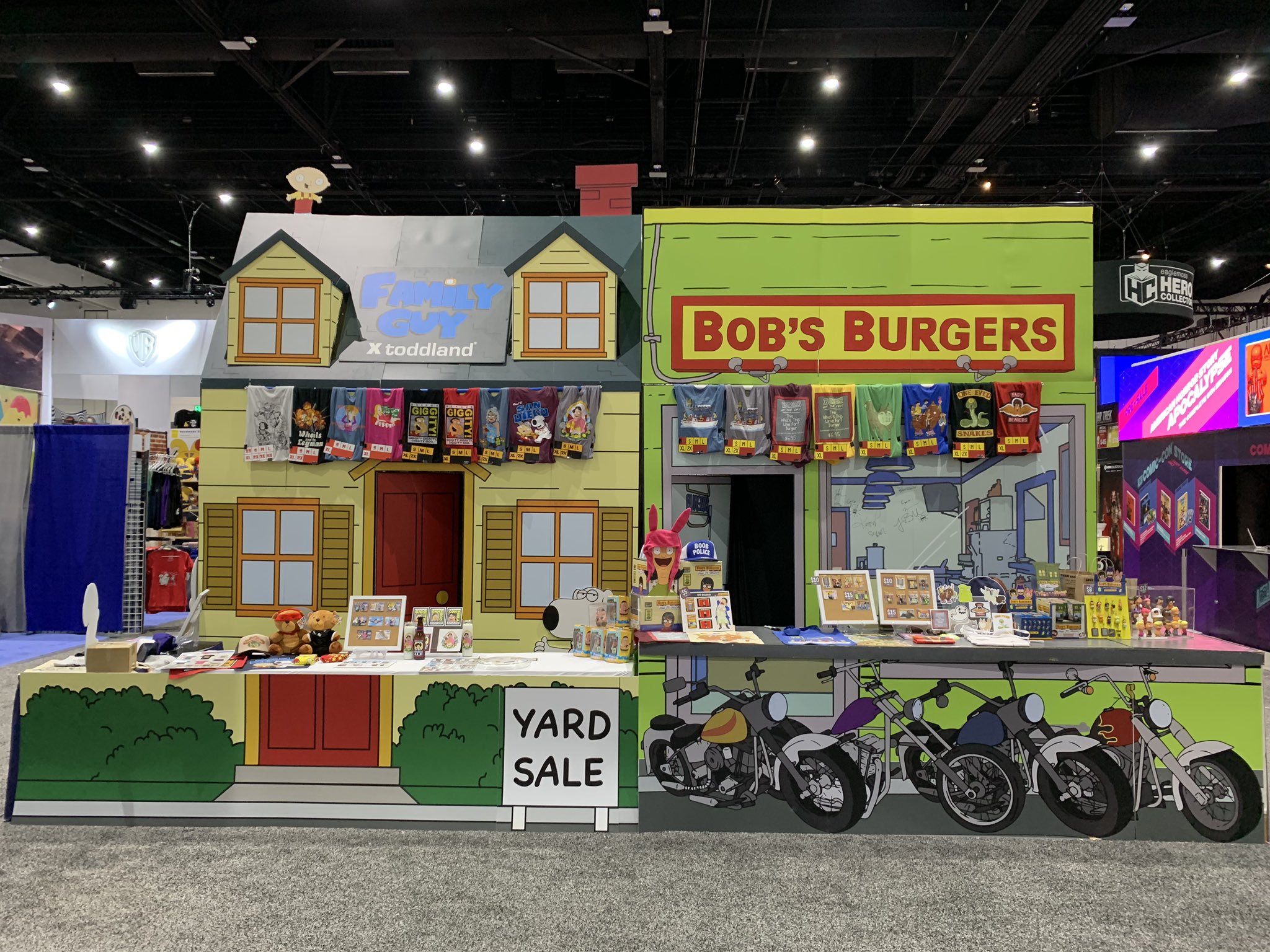 The Best Exclusive at San Diego Comic-Con 2019:

Toucan

Funko Pop!
Funko's main exclusives this year may have been a little more lackluster than in previous years, but one stood out above the rest: The Toucan Funko Pop!. Fans have been asking for years why Funko hadn't made a Pop! of Comic-Con International's famed mascot, and it turns out they were just waiting for the big 50th anniversary. We love that the item was available not only to lottery winners, but also relatively easy to get if you waited until the SDCC x Funko booth opened their line to anyone towards the end of the day, and also available online. That means that more fans get to celebrate Comic-Con all year long with this very cool exclusive.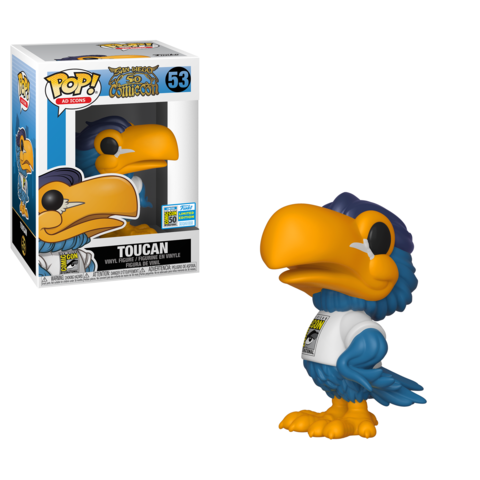 The Best Swag at San Diego Comic-Con 2019:

Conan Pop!s
There's always a lot of really cool swag at San Diego Comic-Con, but this year's top has to go to the free Conan Funko Pop!s given out to attendees of his live show (as well as occasionally at the Coco House offsite, ScareDiego, and even online). No one else but Conan gives out free swag of this calibre, and this year's designs were all top notch, featuring Conan O'Brien as It Chapter Two's Pennywise, Toy Story 4's Woody, Marvel's Iron Man, and Game of Thrones' Jon Snow.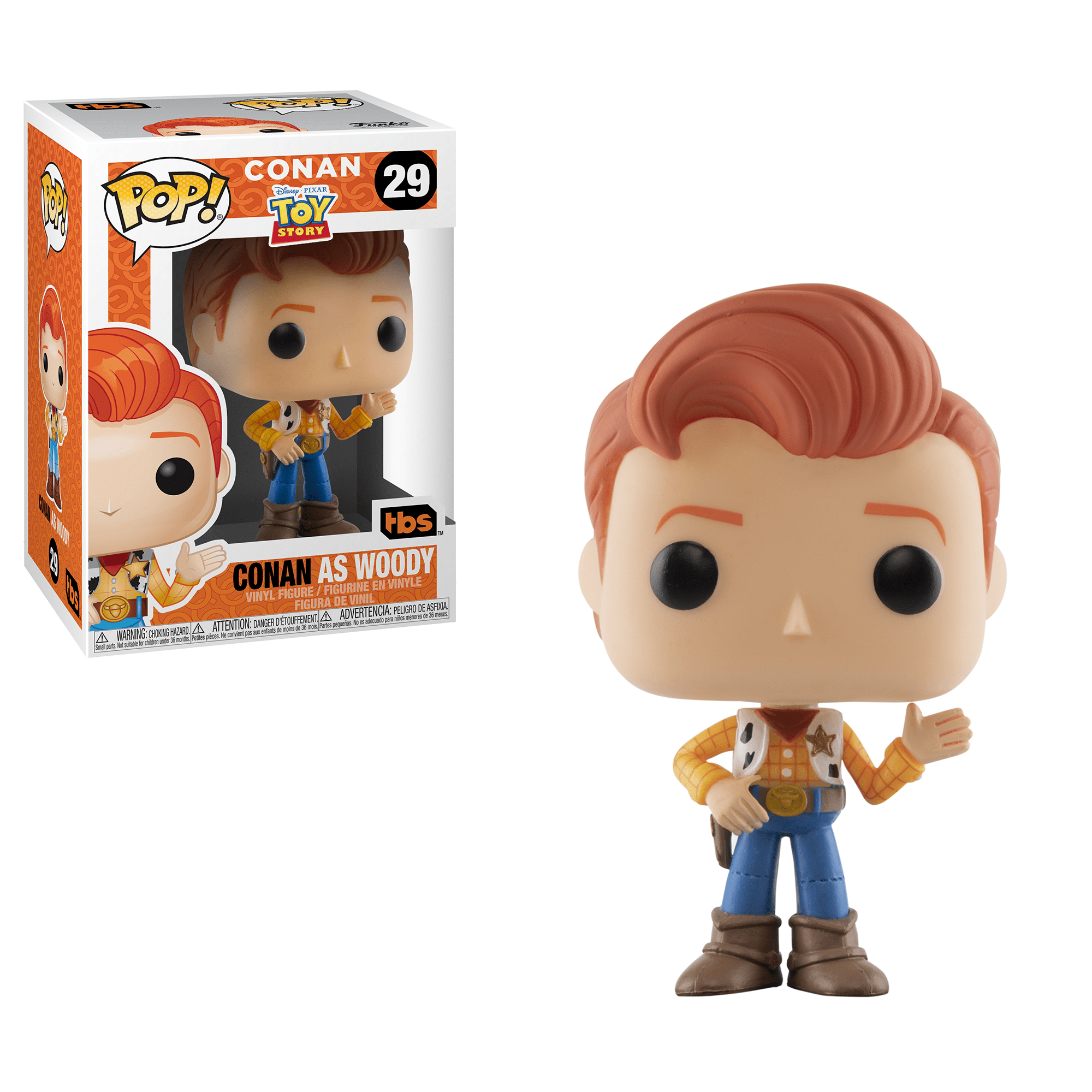 The Most ¯\_(ツ)_/¯ Thing About San Diego Comic-Con 2019:

T

he Game of Thrones Showrunners Not Attending
It was the cancellation heard round the internet. In a strange move, after everyone had assumed (thanks in part to Deadline) that the Game of Thrones showrunners wouldn't be at the Game of Thrones panel in the first place, HBO announced that they would be! And then, later, that… oh, no, they wouldn't. This back and forth felt even more like the showrunners hiding from fans than if they'd just never been announced in the first place, though given mixed reaction to the final season, we're not sure we blame them. Even Seth Rogen got in on making fun of the situation during The Preacher panel. But really, why bring out Game of Thrones at all for one last run, if no one can answer why some of the more divisive decisions on the final season were made? We suspect the panel was meant to partially calm fan anger down, but it may had the reverse effect.
So really, ¯\_(ツ)_/¯
Here is @Sethrogen being the hero the discourse needs right now. pic.twitter.com/WqK7AEErHx

— Neil (@rejects) July 23, 2019