The days are sliding by, fast, fast and faster, speeding closer and closer to the great big event. There is still so much to do, see and plan but we're here to help you along and show you all the cool, cute, fun, funky and fabulous things that will be going inside and outside of the convention center. Tonight, we have Power Rangers, mermaids, Catwoman, and Asguardians.
Here's a look at what you might have missed:
It's Morphin' Time! Various cast members from the Mighty Morphin' Power Rangers will be on-hand at Power Morphicon's Booth #A-9 signing autographs. See the pics below to find out when your favorite Power Ranger will be there.
Visit Fanbase Press at Table #O-03 in Small Press to find Eisner-nominated Quince, the 2019 IPPY Award-winning A Geek's Guide to Cross-Stitch: Journeys in Space, The Margins, The Gamma Gals, Penguins vs. Possums, The Arcs, Something Animal, Identity Thief, and the Bram Stoker Award-nominated Fearworms: Selected Poems.  Plus, SDCC will be the first opportunity for readers to pick up a copy of Fanbase Press' latest trade paperback, The Sequels.  Attendees may also purchase the limited edition Quince enamel panel and the official Fanbase Press t-shirt.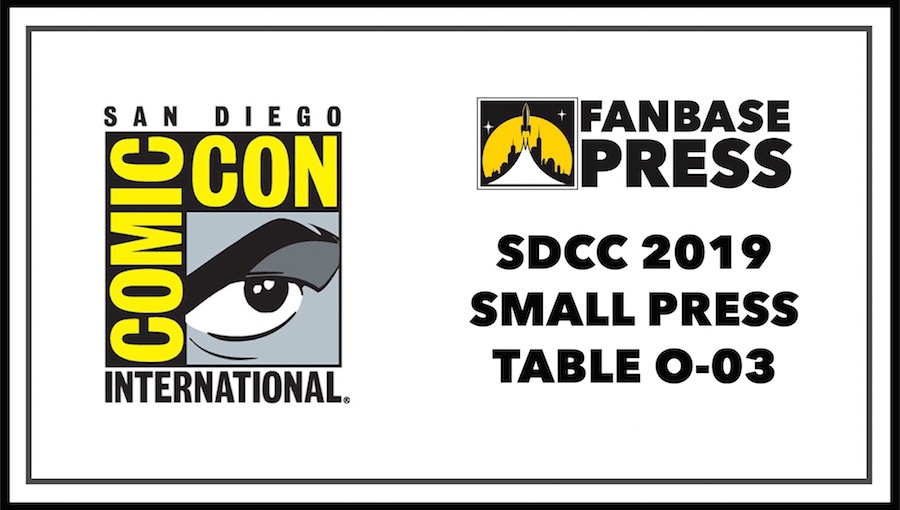 Fans of Steven Universe will want to head to Booth #3735 early on Sunday during SDCC where they'll be hosting a Steven Universe Party and Trivia from 11:30AM PT to 12:30PM PT. This kid-friendly fun-fest, hosted by Michaela Dietz (Amethyst), will feature Steven Universe trivia, musical games, prizes, and of course – a dance party! Event tickets available at the booth Sunday at 9:00 a.m.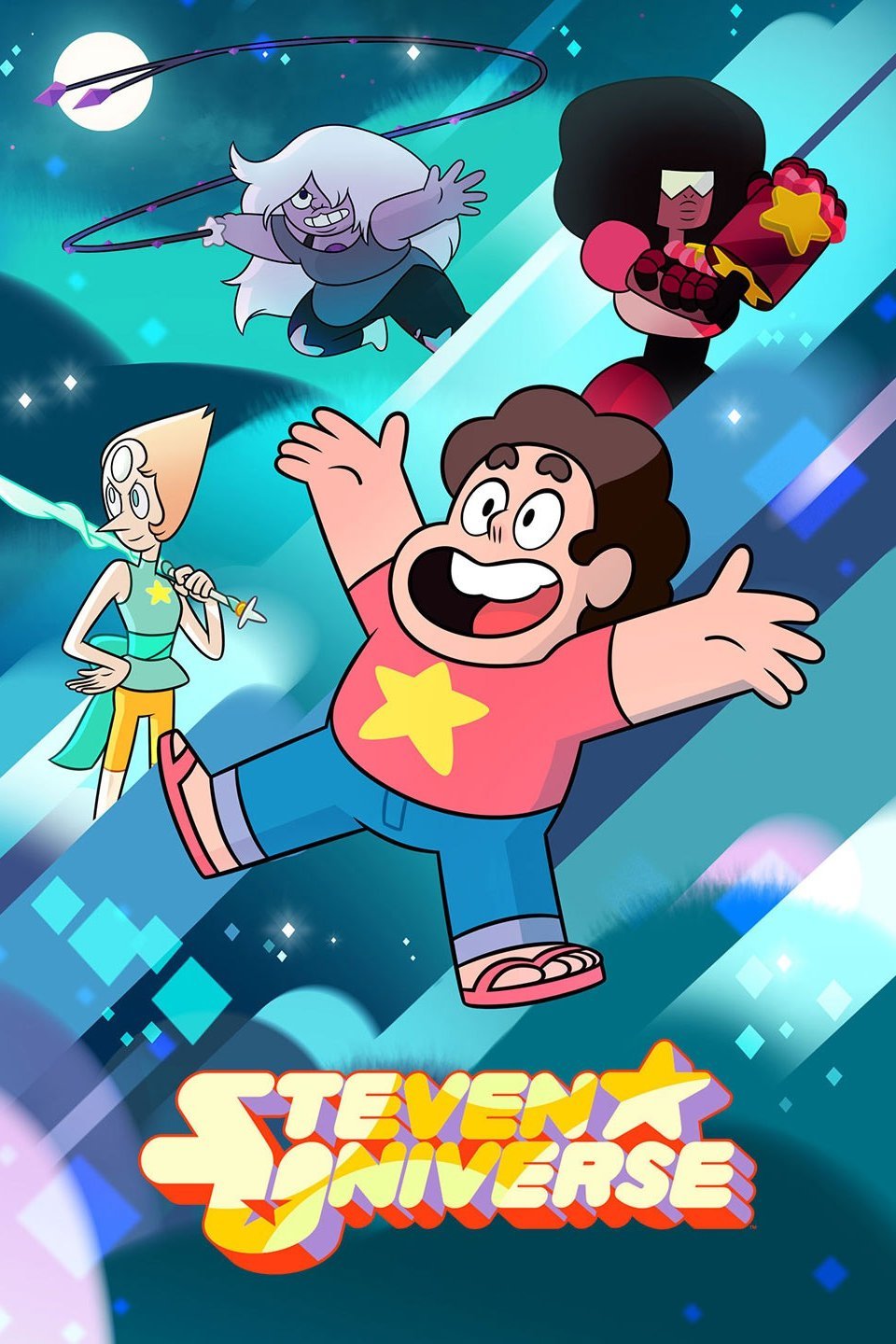 Moooove it on over. Top Cow Productions collaborated with Yesterday's to make their Postal pin they plan to debut at Booth #2629 at SDCC.
https://www.instagram.com/p/BztjbdmhTBe/
Artist Jesse Hernandez collaborated with Sideshow Collectibles and Unruly Industries to create "Wolvie Muerto" and "Iron Mayan" for his Urban Aztec line. Look for these Dia de Muertos-themed variation of these Marvel superstars at Table #DD-12 in Artists' Alley. I'm sure even Iron Mayan te ama tres mil.
https://www.instagram.com/p/BztaPy1A2j_/
https://www.instagram.com/p/BztZ3cdHakq/
Writer and illustrator Jessica Chrysler posted on Instagram her Catwoman sketch cover she will have at SDCC Artist Alley CC-12.
https://www.instagram.com/p/BztWIqfAJ2f/?igshid=fneyxjatavxw
Brian Miller of Hi-Fi Color posted a teaser pic on Twitter of Firefly themed art headed to Acme Archives booth. More details to come.
What could this be? Details from new Firefly art by @OktopolisArt & @hificolor debuting at the @AcmeArchives booth at #sdcc Stay tuned for the full reveal. #firefly #serenity #browncoats #heroofcanton #mudders @DarkInkArt pic.twitter.com/SCen8IfMI5

— Hi-Fi color (@hificolor) July 9, 2019
Rhiannon revealed on Twitter an enamel pin by Pins Without Fear to bring awareness and hopefully save Daredevil. The pin is very impressive and replica of the Nelson and Murdock wall plaque.
OMG y'all. I just got a preview of the swag that #SaveDaredevil will be handing out next week. What I didn't expect was this beauty from Pins Without Fear. Check them out, #Daredevil fans! https://t.co/ZZXfSeDuSe pic.twitter.com/w4PHC77PDl

— Rhiannon (@NYCRhi) July 8, 2019
Cathleen Abalos has posted her last print you can find at San Diego Comic-Con booth #1330.
https://www.instagram.com/p/BzuBEyNglaG/
Artist Ethan Castillo announced on Twitter he and his art can be found at SDCC Artist Alley table AA-1. He will have sketchbooks, prints and original art. Also he is only 14 years old and very talented.
New prints I'll have at @Comic_Con next week! I'll be in Artists' Alley, table AA-1, next to the tower of t-shirts from @StylinOnline! I'll have sketchbooks, prints, and original art! I can't to see everyone there! #SpiderMan #SpiderManFarFromHome #ComicCon #SDCC #SDCC2019 #Wacom pic.twitter.com/qbxKC0i9vK

— Ethan Castillo (@EthanCastillo05) July 9, 2019
Martin Hsu is bringing more of his art to booth #4530. The latest are Mulan Mermaids.
https://www.instagram.com/p/Bzt_hi3nfXA/
Victoria Ying will be at San Diego Comic-Con selling her art at Small Press Table O-14 as well as promoting her new book Diana: Princess of the Amazons. Stop by and show proof that you have pre-ordered the book and you will get a free Diana charm. Only 100 charms available.
What's the best part of SDCC? The SWAG! I'm running a preorder campaign for "Diana Princess of the Amazons!" by Shannon and Dean Hale and art by ME! Present proof of a preorder and get a FREE acrylic charm! https://t.co/nKC33M4UBU pic.twitter.com/uGkn1kCQnj

— Victoria Ying HUNGRY GHOST April 25 (@victoriaying) July 9, 2019
Freelance illustrator Amber Harris posted on Instagram a five piece set of Pokemon postcards she will be selling at Comic-Con Artist Alley table CC-09. The set shows her unique take on Pokemon locales and can be purchased for $15.
https://www.instagram.com/p/Bzt-x41gEkc/
Nathan Hamill will be at War Machine Marketing booth #1415 on Saturday, July 20th from 3-4pm signing his Drorgs vinyl toy set.
Nathan Hamill will be signing his San Diego Comic Con Exclusive Droids at our booth #1415 on Saturday, July 20th from 3pm-4pm. See you there!!! #warmachinemarketing2019 #SDCC2019 #starwarsfans #nathanhamill #DROIDS pic.twitter.com/AmFsivUFjB

— War Machine Merch (@warmachinemerch) July 9, 2019
The Little Red House has added buttons to their Instagram that will be headed to Comic-Con. Cat and bunny lovers can rejoice and find them at Small Press table O-12.
https://www.instagram.com/p/Bzt1usvACI1/
The game Realms of Mindrin will be handing out a different button each day of the convention limited to only 50 pieces. Stop by and get yours before they are gone.
https://twitter.com/ROMCardGame/status/1148749710632427520
Carla Cohen is a French painter based out of Florence, Italy. She is now accepting commissions requests online and will be at Scott's Collectables SDCC booth #4401. Check out her post for commission details.
https://www.instagram.com/p/BzuKAQtoDMS/
Big Toe posted on Instagram that she is bringing lots of adorable plush shurikens to Comic-Con 2019. You can play ninja and not get hurt.
https://www.instagram.com/p/BztrcFIhixW/
And finally tonight, Comic artist Quincy Victoria posted on Instagram that he will be a guest at Desert Wind Comics and Celestial Comics booth #4201. Check out the post for details.
https://www.instagram.com/p/BztiBdGj-F0/
Anything we missed? Anyone you're really excited to see? Let us know in the comments, drop us a line, or tweet us at @SD_Comic_Con.