'Twas the weekend before Comic-Con, and all through the land, the masses descended, badges in hand. They come to the Gaslamp, which isn't too odd. They know what to look for, cuz they're reading this blog. We have crochet and artists and an avenger who's toxic. Read on, dear reader, to follow our logic.
Here's a look at what you might have missed:
Geeky Hooker wants to help you get ready for her SDCC critter drops. Follow the link in her tweet to find out how best to get your hands on one of her adorable creations.
THE HUNT APPROACHES! Check out this blog post for general guidelines on how the #critterdrop hunt will work!https://t.co/9fgjRMoqHs pic.twitter.com/IFV6T8FmHD

— Geeky Hooker (@GeekyHooker) July 12, 2019
Inspired by AXE's new Ice Chill products, AXE and Marvel have joined forces to create a new set of super heroes, The Fresh-Men. Making a cameo in the comics is rapper and actor SuperDuperKyle, who previously partnered with AXE for its high school Senior Orientation program. KYLE will be joining AXE and Marvel at San Diego's biggest annual comic and pop culture festival at the Interactive Zone on July 20th to meet fans, introduce The Fresh-Men and sign copies of the limited-edition comic book alongside the AXEmobile.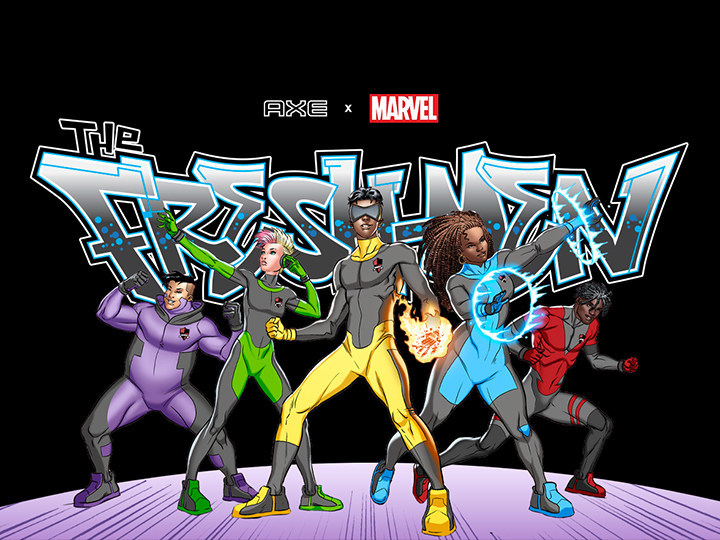 The panelists for the SYFY Wire Great Debate panel has been announced and they are Felicia Day, Naomi Ekperigin, Dani Fernandez, Thomas Lennon, Travis McElroy, Amber Nash and Aisha Tyler. They can be found in Ballroom 20 on Thursday, July 18th at 3:30pm and as always the panel should be a blast.
We've gathered the greatest minds to argue over genre's most important subjects. #SDCC, join @feliciaday, @Blacktress, @msdanifernandez, @thomaslennon, @travismcelroy, @ambercnash, & @aishatyler for #TheGreatDebate on THURSDAY, July 18, at 3:30PM PT in Ballroom 20. pic.twitter.com/WXGhTNTpJu

— SYFY WIRE (@SYFYWIRE) July 11, 2019
Sponge Bob has posted on Twitter that he is heading to Twitter in a custom wrapped Toyota Sienna. More information will be available next week, but in the meantime check out this cool video of it being created.
🚨This is not a drill!🚨 SpongeBob and @Toyota are rolling up to #SDCC in style. Check back next week to see the big reveal. #AD #Sienna #LetsGoPlaces pic.twitter.com/b2oV8s4GSB

— SpongeBob (@SpongeBob) July 12, 2019
Mount Olympus Comics posted on Twitter that they are bringing some of their naughty comics to SDCC as exclusives.
AT&T announced on Twitter a contest where you could win two tickets to the Character Hall of Fame Induction of Batman. Check out the tweet for instructions and rules.
#ATTTHANKS wants to give you and your sidekick tickets to the Character Hall of Fame induction of Batman at #SDCC July 17th. Retweet to enter for the ultimate #BATMANEXPERIENCE! #sweepstakes @DCComics NoPuchNec. Rules/details: https://t.co/gnXfUa9uRU. pic.twitter.com/okb9GhFLFR

— AT&T THANKS (@ATTTHANKS) July 12, 2019
Artist with DC Superhero Girls Pernille Ørum posted on Twitter some beautiful original mini paintings.
Enjoying the beautiful weather and painting mini paints for @sdcc_2019 #girlsinanimation #drawing #painting https://t.co/ERvudVIYct pic.twitter.com/392uOGJv9h

— Pernille Ørum – Join my Patreon (Link in Bio) (@Pernilleoe) July 12, 2019
Legendary filmmaker Lloyd Kaufman will be signing at the Troma SDCC booth #4017. He and more of the Troma team will be at their panel in 25ABC on Saturday, July 20th at 9pm.
Free Signatures @SD_Comic_Con #SDCC50 @Troma_Team Booth 4017 and Panel Sat 9pm rm 25 ABC! @HenryLovesYou @ShaleenDion @FrazerBrown @Real_Dr_Hanz @Fradice @john__wick__3 @missannabiller @allysonclemz @kwzombi pic.twitter.com/sLajS8WDw1

— Lloyd Kaufman (@lloydkaufman) July 12, 2019
Our brand new Wolverine and Deadpool Q-Fig Dioramas will be available first at SDCC – come visit booth 4145 to be the first to grab these amazing new collectibles! #SDCC2019 #Deadpool #Wolverine pic.twitter.com/keveVsoPH6

— QMx (@QMxInsider) July 12, 2019
Cartoonist and Illustrator Matthew Loux posted his very busy schedule on Twitter. He will be at Comic-Com promoting his new work The Time Museum Volume 2. Check out his schedule, see him in action, buy a book and get it signed.
Next weekend is my first major convention to promote the release of The Time Museum Vol. 2 and it's the one and only San Diego Comic Con!! Here's my schedule, the fun starts next Thursday! @MacmillanUSA @01FirstSecond @CBLDF @cartoonart #SDCC2019 pic.twitter.com/J5kScJx8nD

— Matthew Loux 🍕 (@mattloux) July 12, 2019
Star Wars Toy Stories posted on Twitter that voice actor Jamie Costa from their upcoming Home Solo film will be at Sails Pavilion table AA07 signing their exclusive poster.
Visit our #StarWars #FanFilm table at San Diego @Comic_Con and get one of these FREE EXCLUSIVE POSTERS for our upcoming film #HomeSolo: #AStarWarsToyStory! Meet #VoiceActor genius @CostaJames and have him sign one of these prints! #JamieCosta
SCHEDULE – https://t.co/kWAEpdhWkb pic.twitter.com/bjpXQF6wh5

— Star Wars Toy Stories (@SWToyStories) July 12, 2019
Camilla d'Errico has posted another batch of her beautiful artwork headed for Comic-Con. This time they are tiny versions of her fanciful bees dressed as pop culture characters we have grown to love but like we have never seen them before.
Can you name them all?! #FanartFriday SDCC fuzzbutt edition comin' in hot! I've been pretty BEEsy creating all new characters for my #SanDiegoComicCon2019 pop culture swarm! 🐝 Every one of these little cuties will be at Booth 4723 during @comic_con ready to be adopted! pic.twitter.com/l07MOveNgb

— helmetgirl (@Helmetgirl) July 12, 2019
The two exclusive pins for SDCC this year will take you to a desert planet and a forest moon. #sdcc2019

Booth 1535 pic.twitter.com/MimqYohJWR

— Night Cake Press (@nightcakepress) July 12, 2019
Neopets are headed for SDCC again and this year at booth #5566 they will have merch, prizes, photo ops and online redeemable mystery capsules.
Get excited! Our #SDCCNeopets booth #5566 has a lot in store for its visitors! We'll have new merch for sale, a free spin on our wheel of prizes, an exclusive online-redeemable Mystery Capsule, and a chance to take some photos with your favourite Neopets! See ya there!

— neopets (@Neopets) July 12, 2019
The Graphic Policy has reported that Action Lab Entertainment is bringing their merchandise to booth #1735 including exclusive covers and these three all ages titles.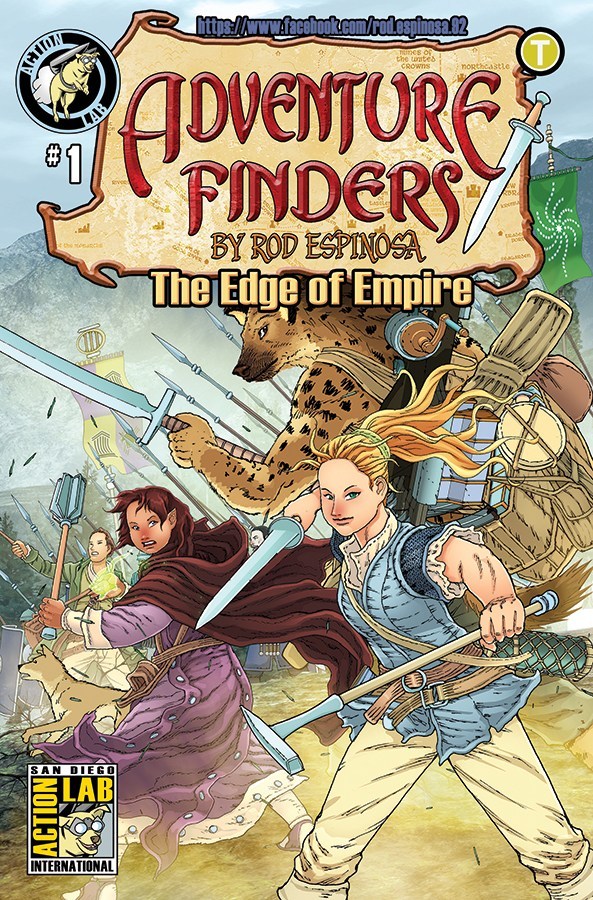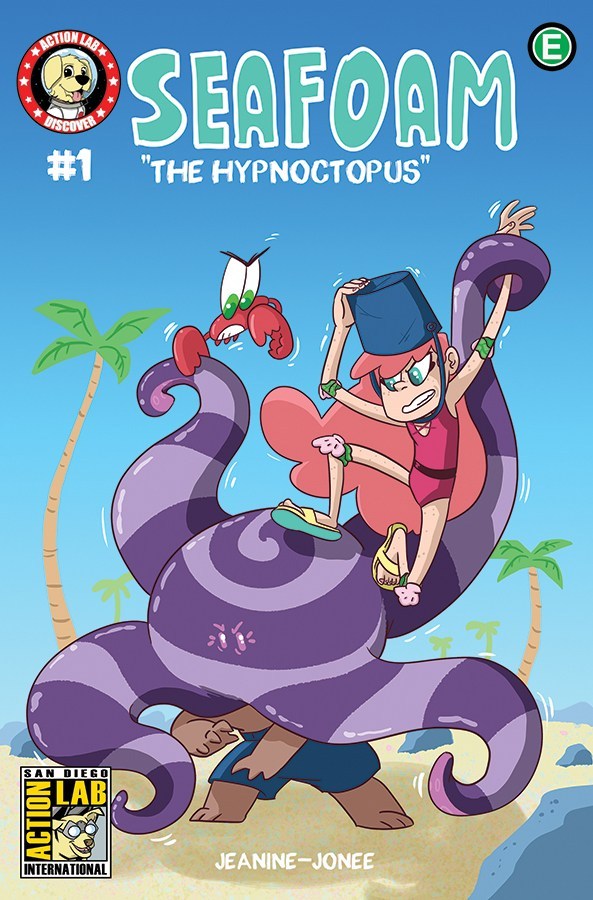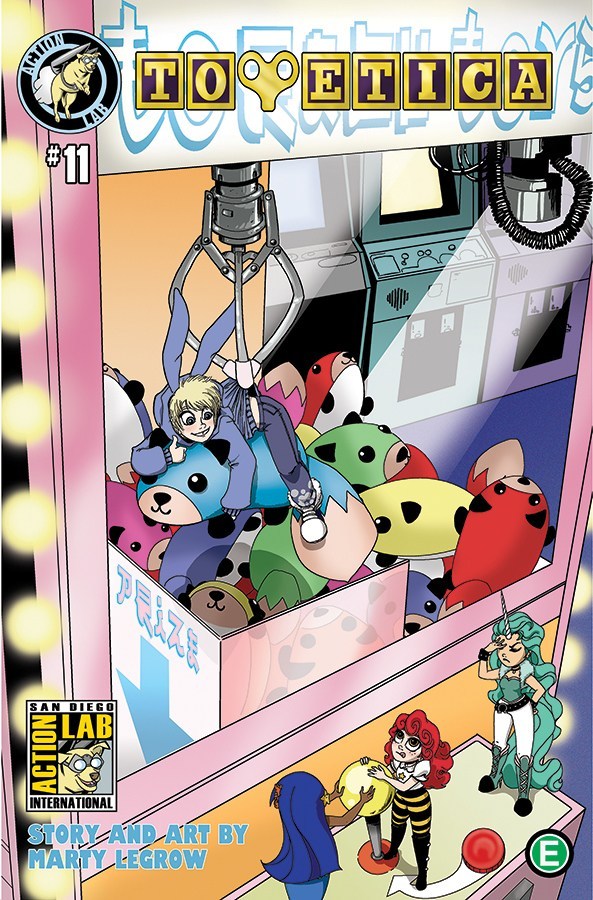 Eyecon Cosplay will be making its debut at the Five and Diamond Booth #4521, where they'll have an array of cosplay clothing, accessories, and jewelry — as well as an "Oblivion Wizard" Ring, designed by Skinner, and translated into either Sterling Silver or Yellow Brass by Eyecon Jewelry. It will retail for $75 in Brass, or $222 in Silver.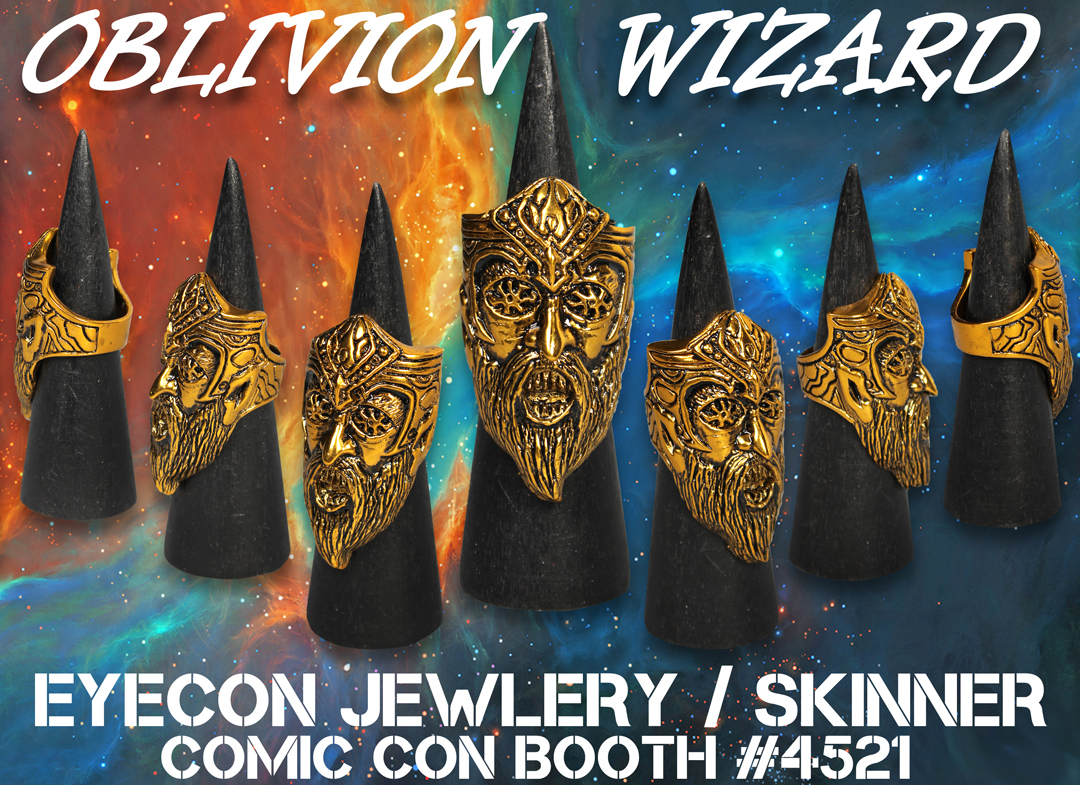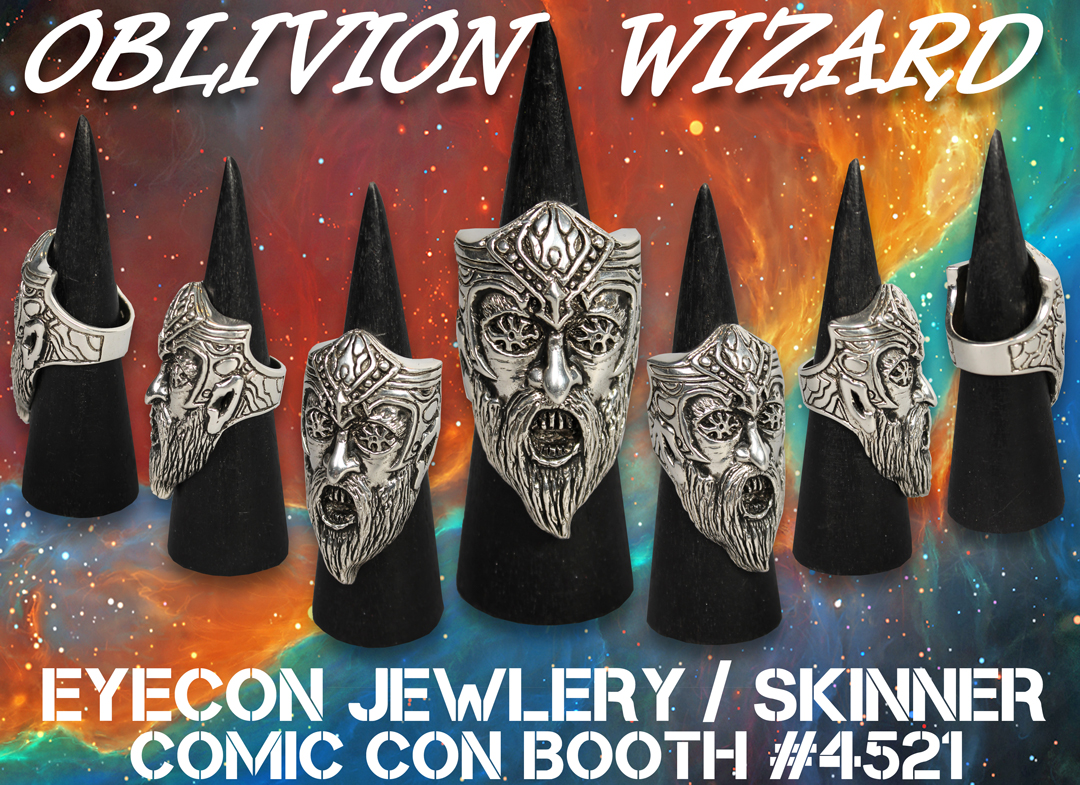 Anything we missed? Anyone you're really excited to see? Let us know in the comments, drop us a line, or tweet us at @SD_Comic_Con.