San Diego Comic-Con is officially TODAY! But before we embark on this year's adventure, we have just a little more news for you. So let us present you with the final Under the Tents for San Diego Comic-Con 2019.
Let's take a look at the news you might have missed:
Pop Life Entertainment has posted these two really cool figures headed to the MINDstyle Booth #5145. These are DC Comics x Imperial Court art toys of Batman and Flash. They are each 15″, and feature designs inspired by Chinese warriors in their armor.
https://www.instagram.com/p/Bz8m0e7nZB7/
https://www.instagram.com/p/Bz8mnwTnXU3/
https://www.instagram.com/p/Bz8mQEQH1M3/
Joseph M Damon tweeted that Humberto Ramos will be at SDCC Booth #4700 with signed printed and his new My Marvels Volume 5 hardcover sketchbook.
.@humberto_ramos SDCC 2019 will be kicking off with the release of the NEW limited MY MARVELS 5 HC Sketchbook, and all NEW Signed Marvel Prints @Comic_Con at Booth 4700 to pick up a copy. #SDCC2019 #SDCC #ComicCon pic.twitter.com/oKLA33NcHi

— Joseph M. Damon (@culturevandal) July 15, 2019
I Am Retro will have very limited quantities of their Mega Super Retro figure at Comic-Con booth #5601. It stands 12.5″, retails for $199, and is limited to one per customer. They're also bringing another figure called Crystal GOD Mode Gold Baby TEQ, which is encrusted with 520 Swarovski crystals. The Crystal GOD ode Gold Baby TEQ is limited to only 17 in existence, and only four will be available at SDCC. There is a lottery to be able to purchase the item. And finally, I Am Retro will also have Grey Baby TEQ, which is limited to 38 pieces in existence, with again only four available at SDCC.
https://www.instagram.com/p/Bz6wcTmnimJ/
https://www.instagram.com/p/Bz8o2k0Hc04/
https://www.instagram.com/p/Bz6I6_3nOj-/
As part of Crochet Drop 2019, Sunny has revealed some adorable koopa shella that will be dropped at San Diego Comic-Con. Follow on Twitter for info on where and when.
Accidentally skipped Sunday's post, so here ya go! We're finally on #SDCC week — #crochetdrop reveal: koopa shells! To get koopa shell drop notifications, use your shellphone! (puns aside: get ready for the crochet hunt!)#SDCC2019 #SDCC50 #ComicCon #critterdrop #yarn pic.twitter.com/99Uo6bYgAO

— Nifty Neuron (@niftyneuron) July 16, 2019
Scott C has two more enamel pins he will be bringing to Booth #2015. These cuties are Accordion Frog and Little Log Runner.
"Accordion Frog" and "Little Log Runner" – new pins at Booth#2015 at Comic Con and in the shop! https://t.co/4muPXOdFNv . #sdcc.
.
.
.#enamelpins #enamelpin #pingame #pinstagram #pins https://t.co/wKRMrYSLFo pic.twitter.com/7u8Z78h9oM

— Scott C. (@scottlava) July 16, 2019
Cat Staggs posted on her website tons of San Diego Comic-Con news. She will be on the Gay Geeks and Where To Find Them panel as well as selling her wears and signing at both Storm King booth #2205 and her booth #4903. Check out the post for the specifics.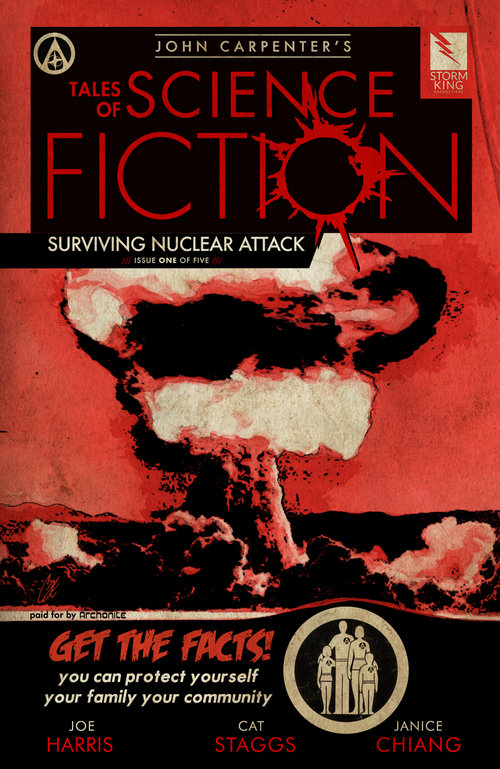 Martin Hsu posted on Twitter that he is selling some adorable limited release collectible figures. This set is limited to 60 pieces and it is Dragon Boy Super! "Valkyrie" Woot Bear edition.
So it begins! #DragonBoySuperLeague: Woot Bear Ed. 'Valkyrie' #SDCC2019 limited release!
• Martin Hsu #SDCC Signing: Friday, 7/19 @ 3pm / Booth # 2547 @wootbearbelly
• #MartinHsuBooth4530 #DragonBoySuper collectible figures!https://t.co/uH7tvhhVGP | https://t.co/SxBrAfbnI0 pic.twitter.com/8m8BbmdWmh

— Martin Hsu 徐 👨🏻‍🎨 (@MartinHsu) July 15, 2019
LEGO has created a lifesize replica of the Batman Detective Comics issue #1000 cover variant all in LEGO, which will be on display at their booth
Check out the brick-built Detective Comics Issue #1000 variant cover that we created to celebrate LEGO @DCComics #Batman at #SDCC2019! #LEGOSDCC #LEGODC #SDCC #LongLivetheBat #Batman80 @Comic_Con pic.twitter.com/CXaa6LQhkD

— LEGO (@LEGO_Group) July 16, 2019
Sesame Street tweeted that they will be giving away these two awesome prints at their "Sesame Street's 50th Anniversary" panel.
Stop by our "Sesame Street's 50th Anniversary" panel to get limited edition prints featuring @MeCookieMonster and @OscarTheGrouch! #SDCC2019 pic.twitter.com/BqURr6pW4j

— Sesame Street (@sesamestreet) July 16, 2019
Anything we missed? Let us know in the comments, drop us a line, or tweet us at @SD_Comic_Con.