Construction began over the weekend for Amazon's massive 60,000 square foot offsite, which will be promoting The Expanse, Carnival Row, and The Boys.
[UPDATE July 15]
Over the weekend, setup for The Amazon Prime Video Experience has come a long way. Fake grass has been added all over the activation, and the 40-foot dichroic tower — which will be the home of hourly performances during Comic-Con — is complete. The screens on the tower will also show off content from Amazon Originals series.
To the right, you can also make out the facade of the Carnival Row activation.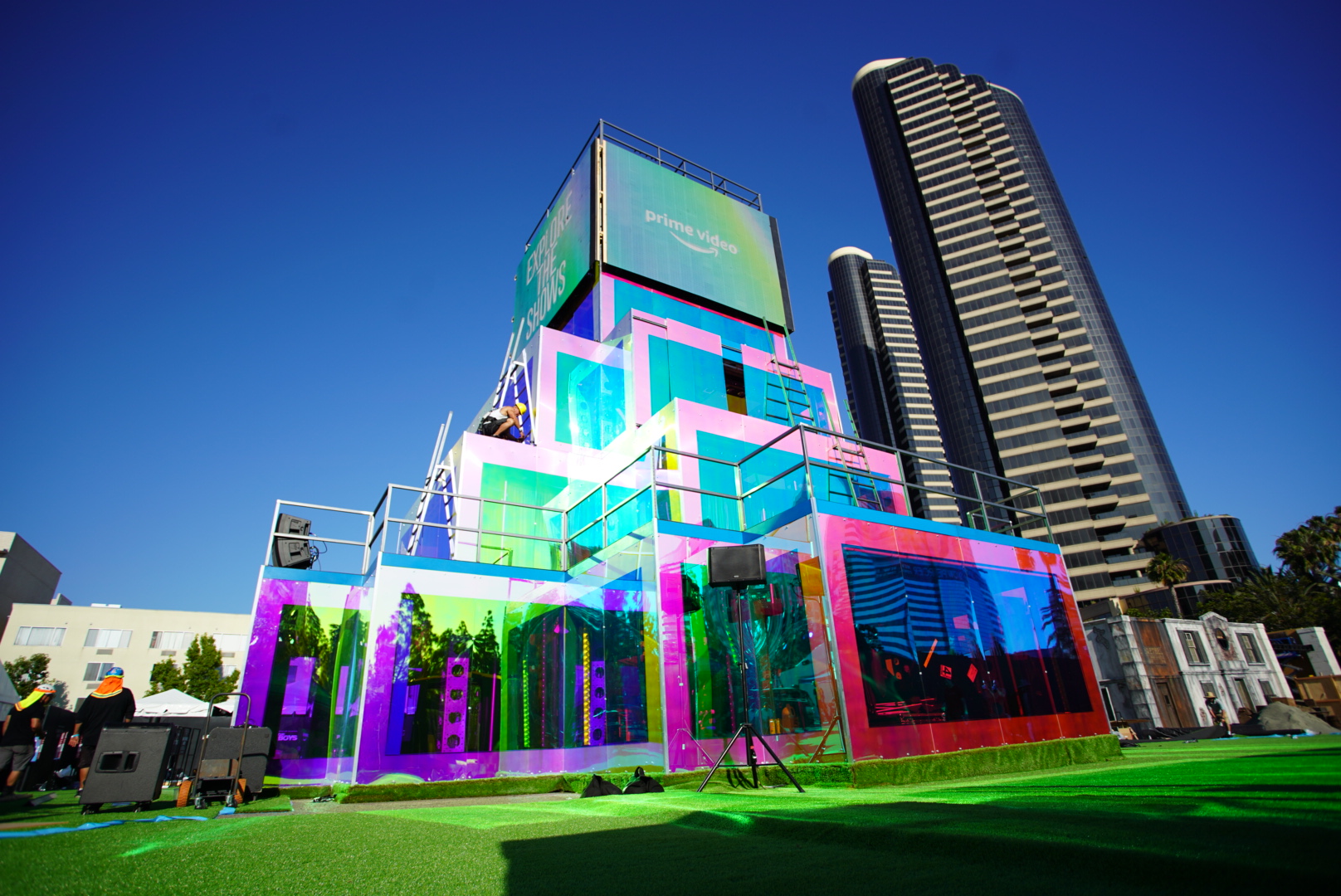 If that isn't enough, the network has also been teasing both The Boys and The Expanse activations on reddit. Follow the breadcrumbs!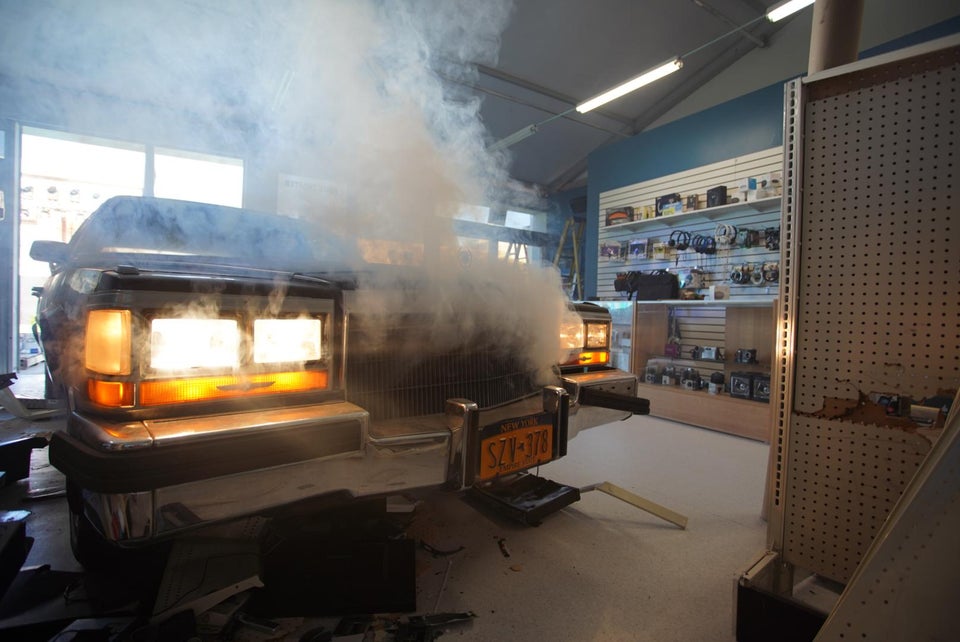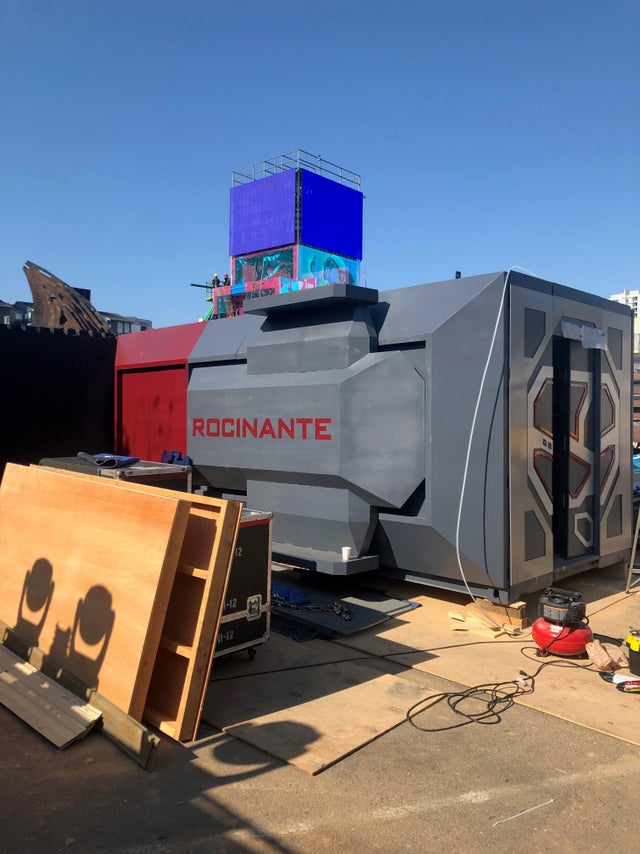 [UPDATE July 13]
Banners in the area are now up for the three main series featured in the offsite — The Expanse, Carnival Row, and The Boys.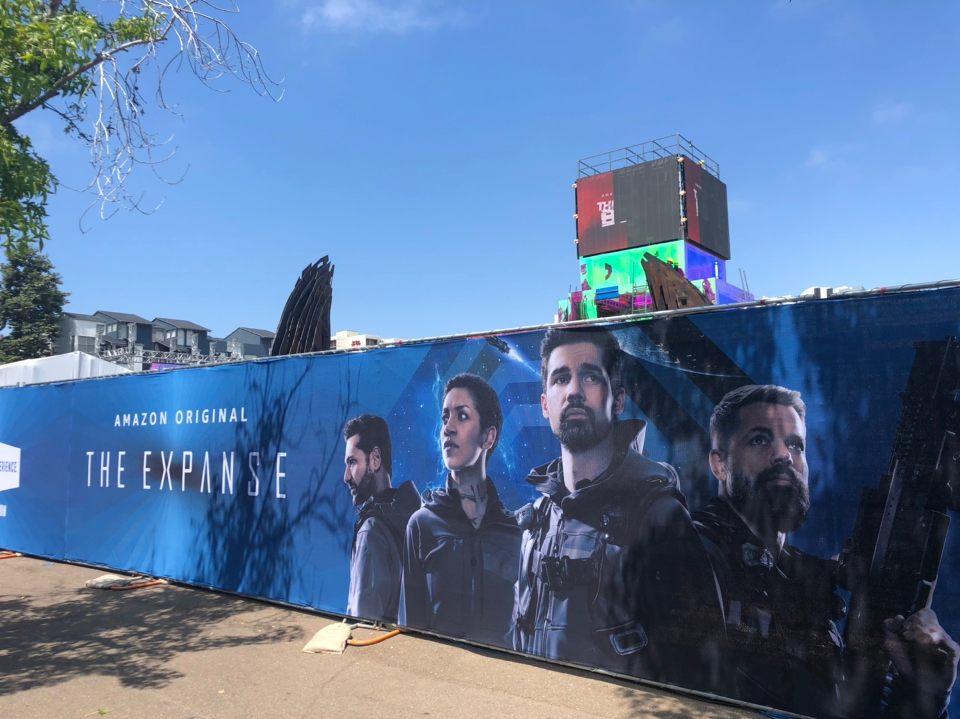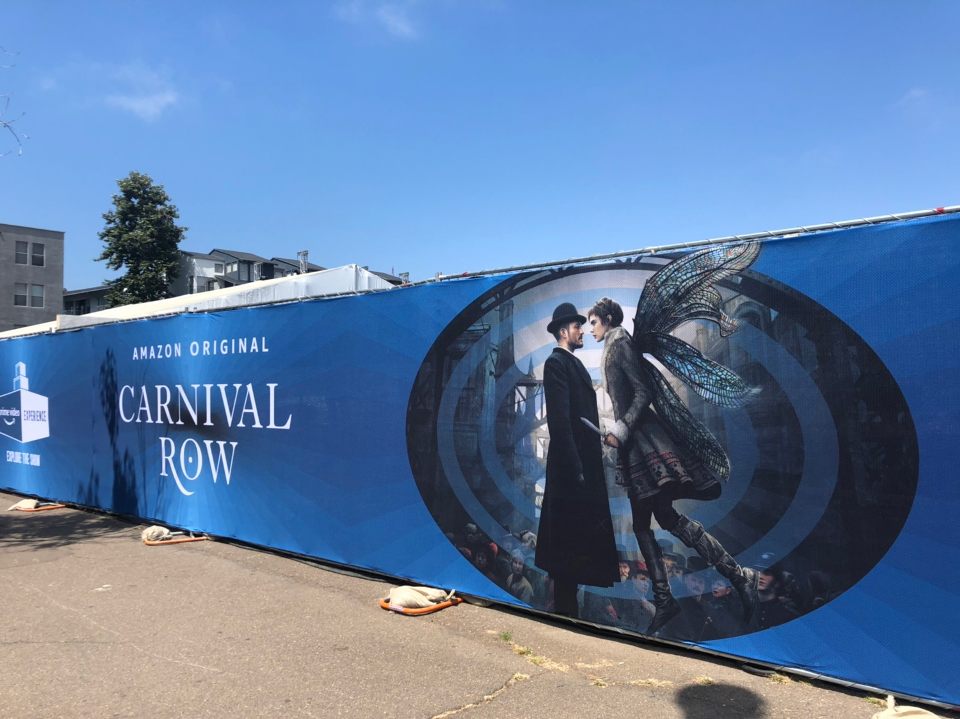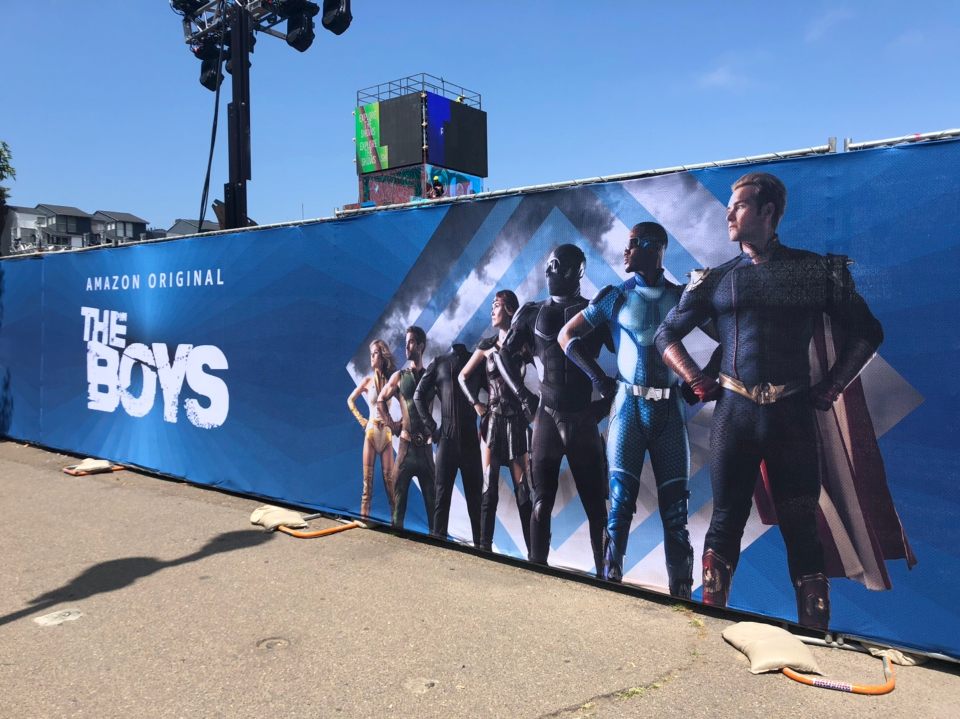 Over at the tower, the LED screens are being tested.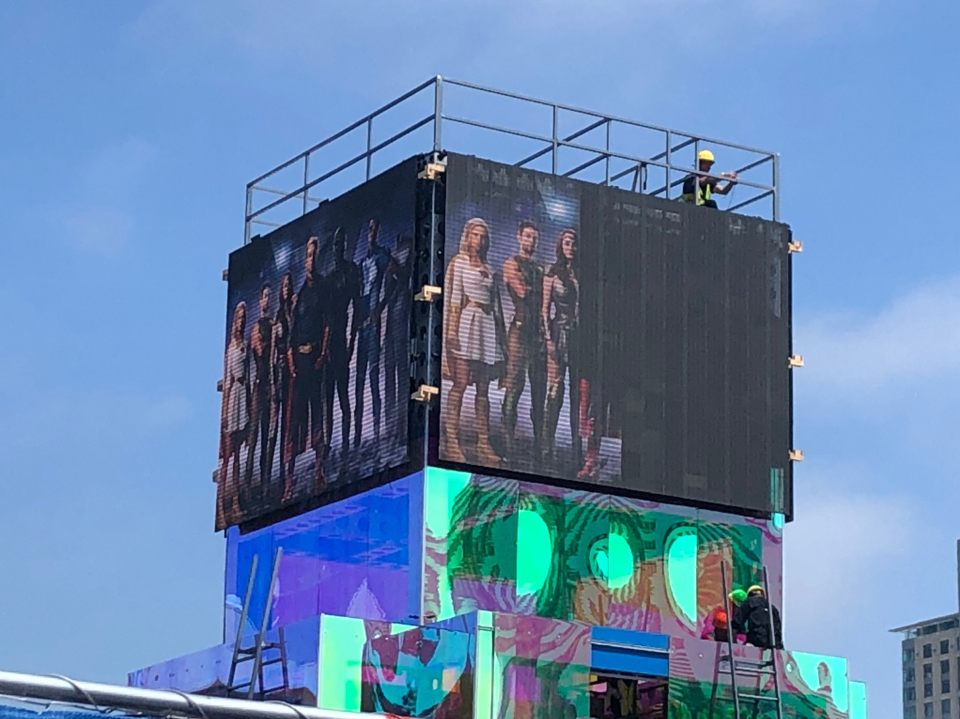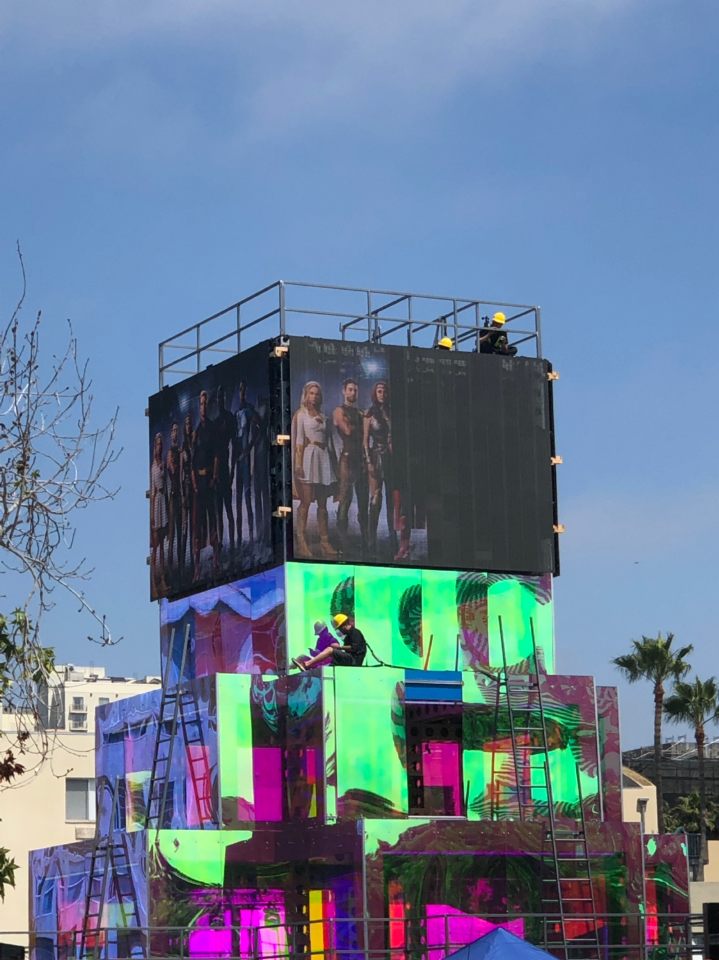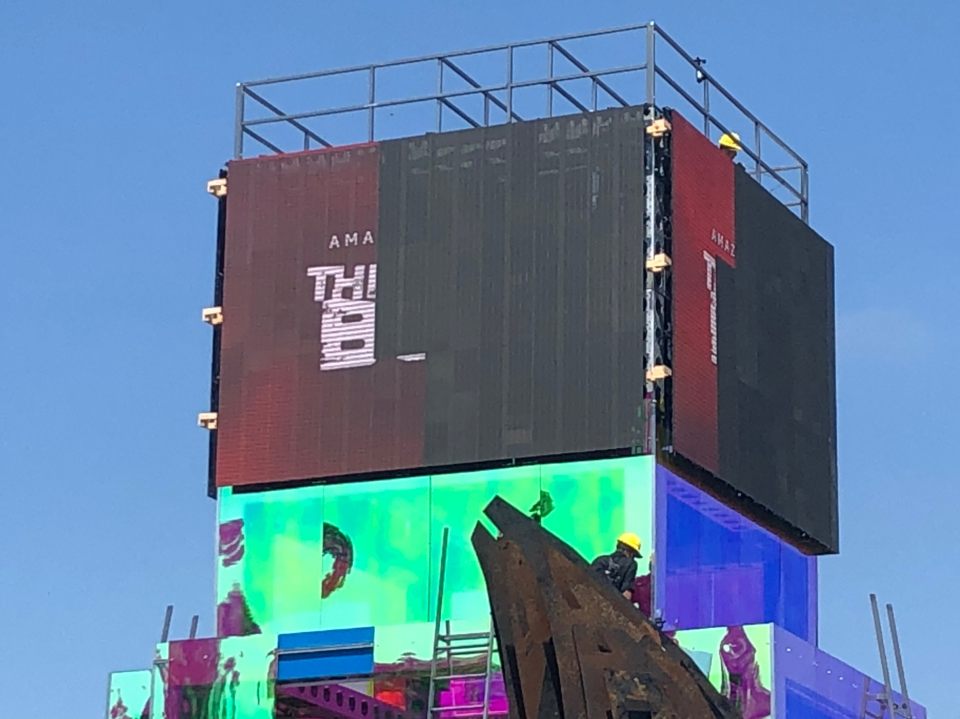 Parks and Cons also caught a glimpse at one of the building facades: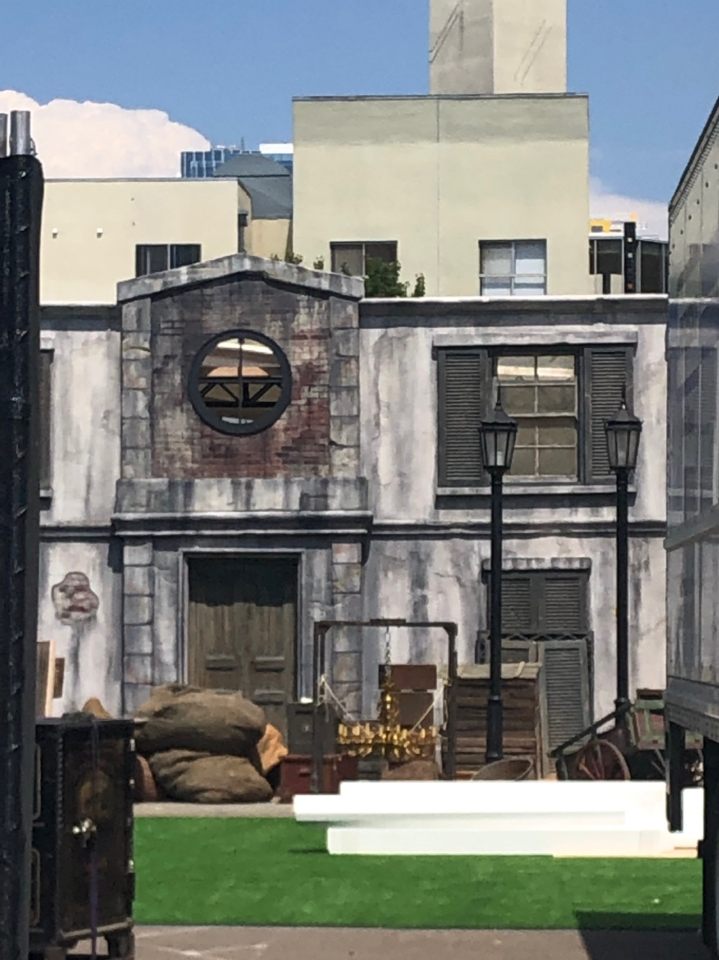 [UPDATE July 7]
We're another week closer to San Diego Comic-Con 2019, so it was time for Parks and Cons to check out the Amazon offsite for a construction update. Work continues on the 40 foot tower, which is being adorned with bright LED screens to play scenes from The Boys, Carnival Row, and The Expanse. There will also be live, show-specific performances atop the multi-level tower.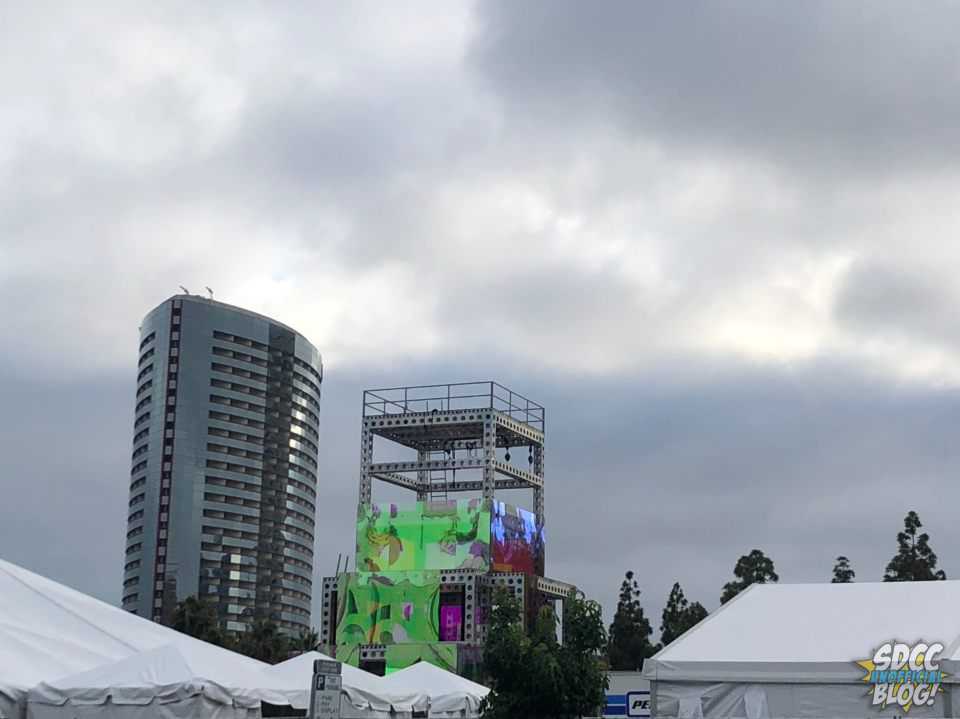 Some of the buildings are also being constructed — like what we're assuming is a setpiece for Carnival Row and a spaceship for The Expanse.
[UPDATE July 1]
Parks and Cons stopped by to get a look at the setup, which will eventually be an immersive offsite where you'll be able to cover up the crime scene of a superhero kidnapping at the Audio Visual shop where Hughie works on The Boys, or explore a Rocinante spaceship which will take adventure-seekers on a United Nations peacekeeping missions to a newly colonized planet from The Expanse. You'll also step into the world of Carnival Row with The Forbidden Lounge, a neo-Victorian decorated hideaway venue with a special performance.