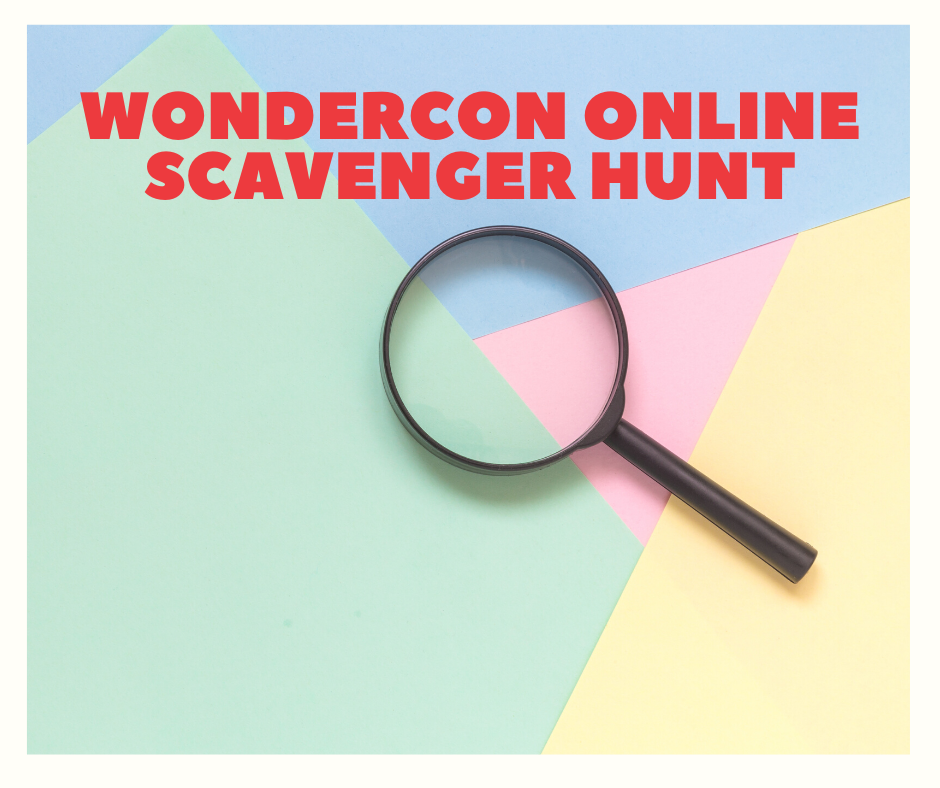 Prize Mule may not be heading to Anaheim right about now… but we've got fun, games, and prizes for you anyway! We're kicking today off with an Online Scavenger Hunt, with lots of fun prizes!
To enter, simply head here and fill out the answers to all of the questions below! We'll be giving away prizes all day! Our first prize winner, the person who fills out all answers correctly the fastest, will get:
But if you aren't the fastest, no need to fear! We'll also be giving away prizes to random entries, including:
Unfortunately, we cannot ship internationally. Non-USA folks are still welcome to play along but cannot win.
What is the address for the Neal Adams Gallery in New York City?
Website: http://nealadams.com
How many Lumberjanes Merit Badges are available in the Boom Store?
Website: http://www.boom-studios.com
The California Browncoats participate in several events each year. In their list of "Past Events" what is the 5th event from the top of the list?
Website: https://www.californiabrowncoats.org
Which character is shown in the center of the picture of Cryptozoic's DC Bombshells Series 3 photo?
Website: https://cryptozoic.com
What is on the end of the Night King's spear in Patrick Ballesteros' 25 Cent Wonder?
Website: https://patrickballesterosart.com
What does Toddland's Wash Your Hands Burger come with a side of?
Website: https://www.toddland.com
How high does the Count count up to in Chris Uminga's print? Ah ah ah!
Website: http://uminga720.storenvy.com
After how many hours was Don Nguyen's Pablo the Gorilla cover #1 funded in the Kickstarter?
Website: https://nguyeningit.com
What is the name of the hit single in Joey Spiotto Back to the Future "The Jigawatts" pretend record?
Website: https://www.etsy.com/shop/joebot
Spoke Art has a brand new Tom Whalen print for WonderCon. Which movie does it feature?
Website: https://spoke-art.com
Toynk's SDCC Golden Girls bundle includes a mug, enamel pin, lanyard with charm, and what fourth item?
Website: https://www.toynk.com
What slogan is featured on the Legion M license plate frame?
Website: https://shop.legionm.com
Who is quoted on the +3 To Charisma store page featuring their literary wares?
Website: https://plus3tocharisma.com
What Pokemon can be found on one of Randy Takeuchi's drawstring bags?
Website: https://randro1d.storenvy.com
The Ferris Bueller's Day Off art by Matsumoto Art celebrates which anniversary?
Website: https://www.matsumotoart.com
What bird is featured on Monkey Minion Press's "Peace Was Never an Option" print?
Website: https://www.monkeyminionpress.com
Which iconic Mary Shelley tale is featured on the cover of Kymera Press' Mary Shelley Presents #1?
Website: https://www.kymerapress.com
What does Pikachu want on Val Hochberg's magnet?
Website: https://www.valhochberg.com
What is Fat Rabbit Farm's Pandi powered by?
Website: https://www.fatrabbitfarm.com
In artist Karen Hallion's "She Series Collage, Special Pop Culture Edition" poster, who is in the 2nd row, 3rd column box?
Website: https://www.karenhallion.com
Artist Jen Bartel, who designed this year's WonderCon program book cover, has a T-Shirt design in her web site store that features what mythical character?
Website: https://www.jenbartel.com
From which SoCal small chain did Mark Evanier recently order some chicken from? (hint: It was during the month of April)
Website: https://www.newsfromme.com
What kind of animal is falling off a rock in Scott Shaw's Marooned Lagoon print?
Website: https://www.shaw-cartoons.com
What animal is hanging out with a member of the Queen's Guard in Nan Hockin's London print?
Website: http://www.nanamation.com
How many issues of Strangers In Paradise are included in the Softcover Omnibus Edition?
Website: https://abstractstudiocomics.com
Artists Jed Henry and Dave Bull are working to save what art form?
Website: https://ukiyoeheroes.com
What's the name of the galactic ale available on a vinyl sticker from Figment and Fable?
Website: https://figmentandfable.com
There are a few Star Wars prints available from Chrissie Zullo, but only one features more than one character. Name all the characters on that print that has more than one character.
Website: https://chrissiezullo.storenvy.com
What is the size of Nick Kremenek's Toss a Coin to Your Witcher coin?
Website: https://www.etsy.com/shop/Dreamforger
Which dessert item is featured to the top right of Henry Liao's "Mei's Food Run" print?
Website: https://www.inprnt.com/gallery/imhenry66