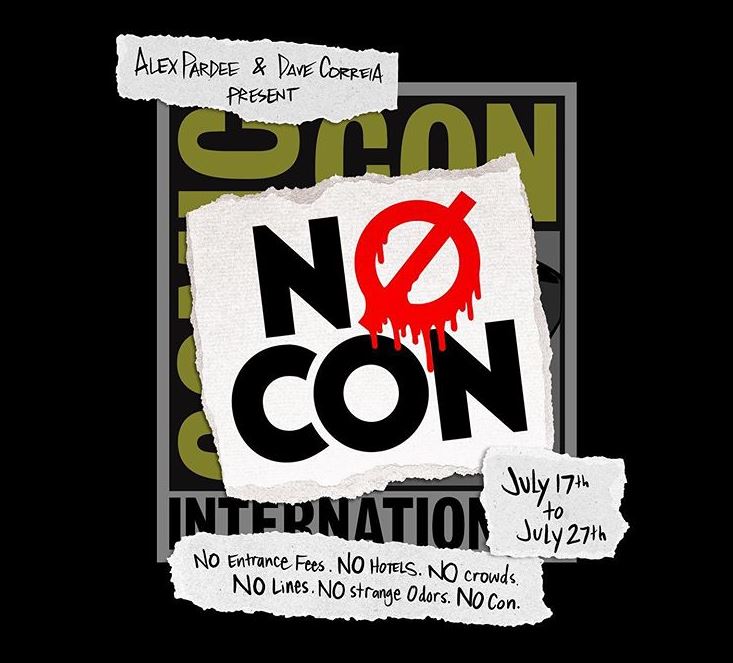 With no San Diego Comic-Con this year, many artists are looking for ways to engage fans (and sell their awesome art, obviously). Luckily, fan favorite artists Alex Pardee and Dave Corriea have announced NOCON, a 10-day art event that can be enjoyed from the comfort of your own home, taking place from Wednesday, July 17 (on what would have been Preview Night) through Monday, July 27.
NOCON promises online streaming art demos, all-new limited merchandise, artwork and more, all without the crowds, lines, or the funk of 125,000 attendees.
For over a decade Pardee and Corriea have exhibited together at Comic-Con, usually erecting a surreal, trippy compound to sell their prints, books, shirts, hats, vinyl figures and pins.
You can RSVP on Eventbrite to let Pardee and Corriea know you are interested and to stay in the loop about their limited items.
Looking to support more artists, even without a physical San Diego Comic-Con? You can also check out our San Diego Comic-Con Online, which includes a listing of social media, websites, and webstores for everyone who would have exhibited at the con this summer.