This year's best San Diego Comic-Con Online exclusives were all about paying tribute to our favorite convention, and artist Patrick Ballesteros' "The Great Hall" print, which looked at what pop culture characters would be doing as they attended the con, was one of the biggest hits of the virtual con.
However, it was also one of the hardest exclusives to grab — which is why we're so excited that Ballesteros is offering a timed release variant print. Yes, Ballesteros has a brand new print that features an entirely new set of pop culture characters as they shop the exhibit floor, get autographs, and enjoy everything that Comic-Con has to offer.
Between Saturday, Oct 3 at 9AM PT to Sunday, Oct 4 at 9:00PM PT, you'll be able to log on to his online shop to pick up the 12″x12″ variant print for $35, without fear of it selling out. No running in the exhibit hall required!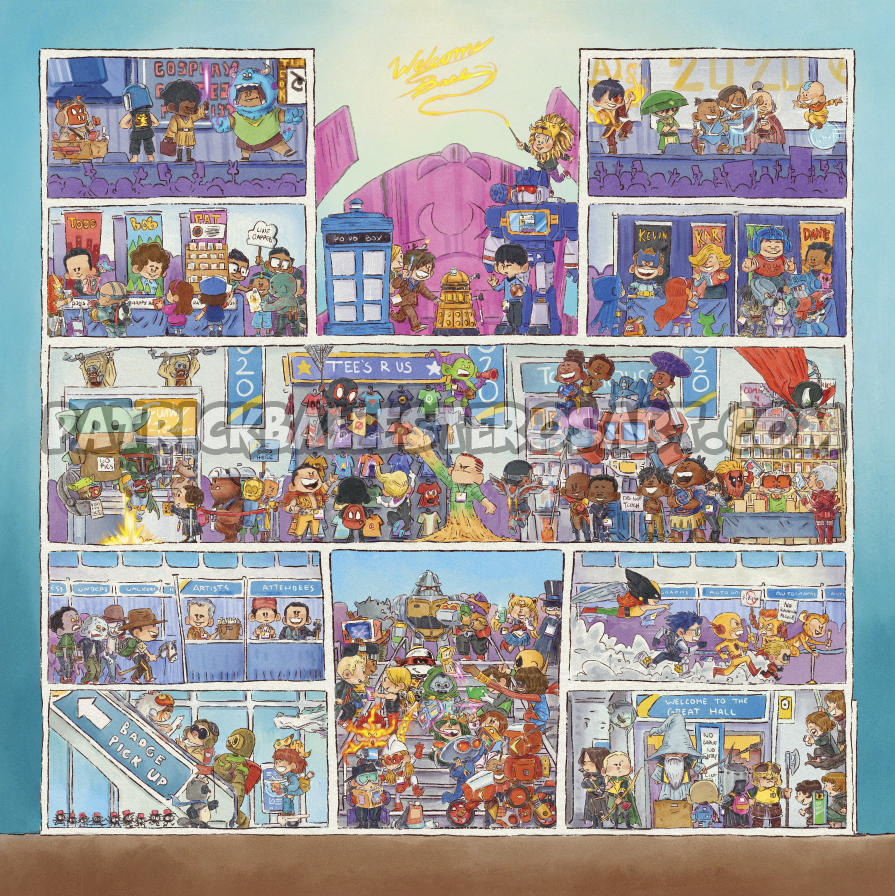 There is still some incentive to be early, though. As a special thank you, Ballesteros will include a mystery 25 Cent Wonder print.
Also, if you prefer his canvas prints, set your alarms for Sunday morning at 9AM — Ballesteros will be releasing just ten 12″x12″ canvas prints for $150, with a limit of 1 per person. Unlike the regular variant print, these will be first come/first serve.
Note that this is a preorder, so items will not ship for a few weeks.