Revel in Nuclear Blast's San Diego Comic-Con 2021 exclusives, which include vinyl from Nightwish and Rob Zombie, a box set from Slayer, art print and figurine for Iron Maiden, and a limited edition Nuclear Blast Blast Beast full-color resin statue. Visit the Nuclear Blast Comic-Con@Home page to order.
BLAST BEAST FULL-COLOR RESIN STATUE ($75)
This exclusive 9" 3D resin statue of Nuclear Blast Records mascot BLAST BEAST™ is re-imagined in a design by Stern Pinball and Rock Art Illustrator Zombie Yeti. Sculpted by BigShot Toyworks. Limited to 150 pieces.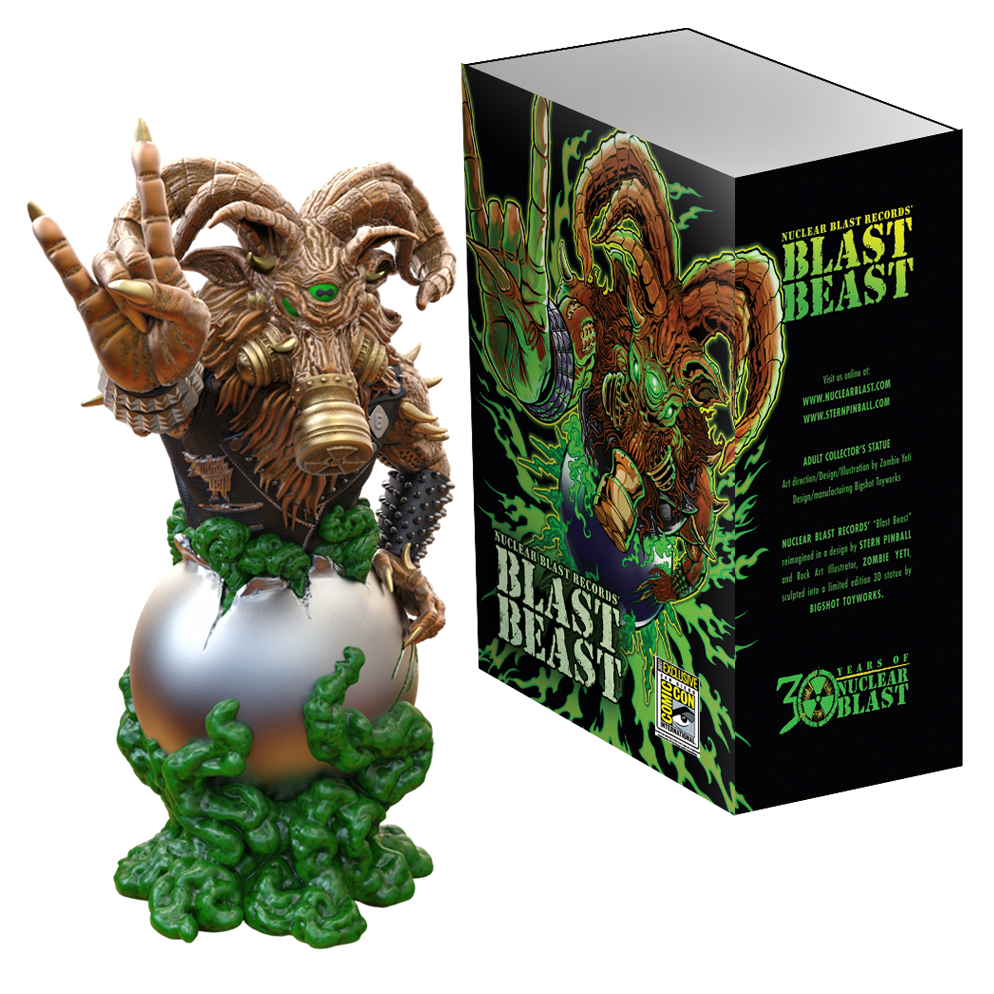 Iron Maiden"Legacy of the Beast" Eddie (Number of the Beast) Figure ($24.95)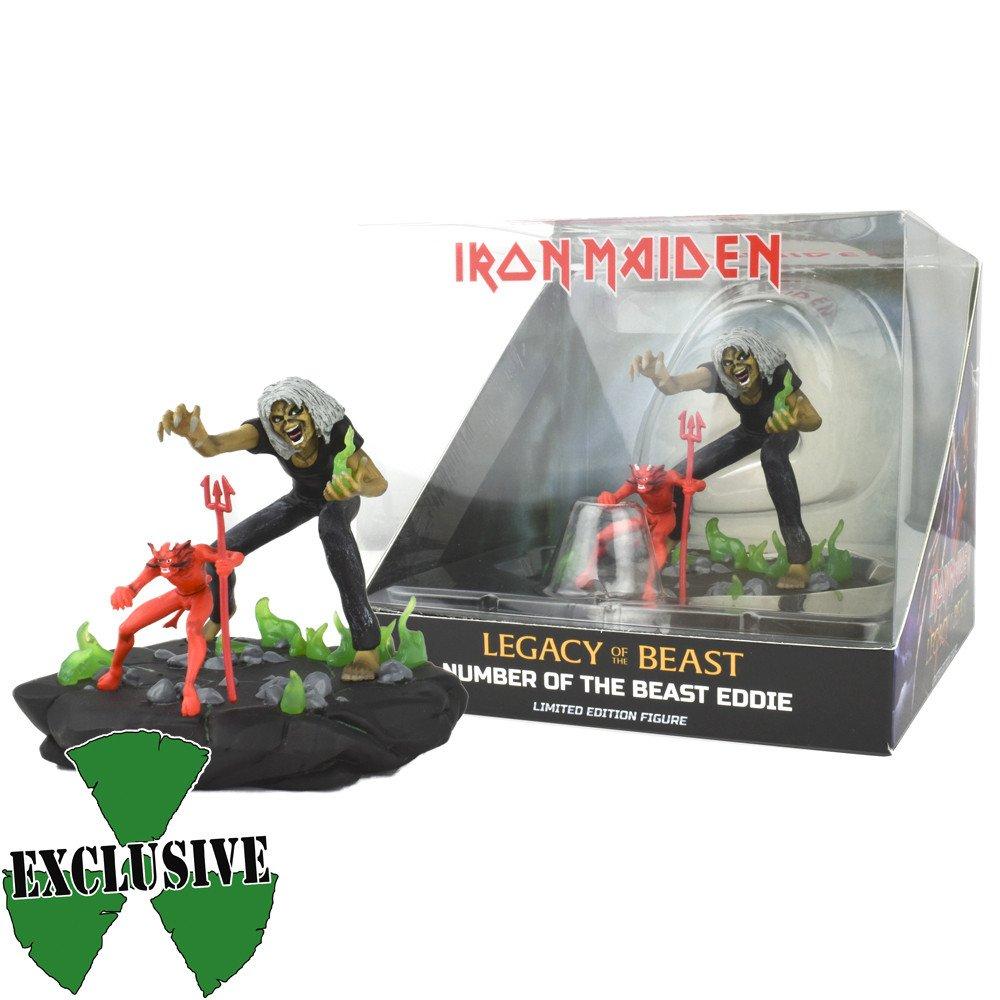 IRON MAIDEN "2 MINUTES TO MIDNIGHT" EXCLUSIVE ART PRINT BY ZOMBIE YETI ($35)
Nuclear Blast Exclusive Green Art Variant of Iron Maiden's "2 Minutes To Midnight" by Zombie Yeti!
Only 100 printed & hand-numbered.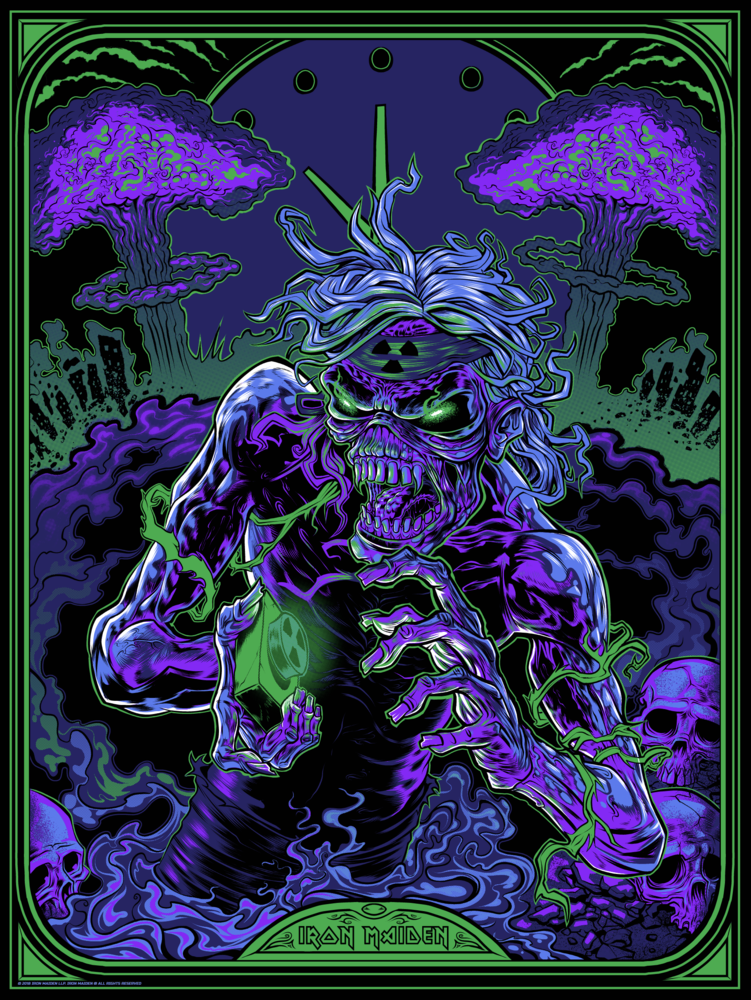 NIGHTWISH "HUMAN. :||: NATURE." ORANGE SWIRL VINYL ($59.99)
ORANGE and BROWN swirl vinyl in a single-sleeve jacket with a 12-page booklet. Includes screenprint on side D.
Limited to only 1500 pieces worldwide!

ROB ZOMBIE "THE LUNAR INJECTION…" GREEN & MUSTARD SWIRL W/ WHITE SPLATTER VINYL ($26.99)
Green and Mustard swirl with White splatter, 140 gram vinyl in a gatefold jacket with 28-page booklet.
Limited to only 1,000 pieces worldwide!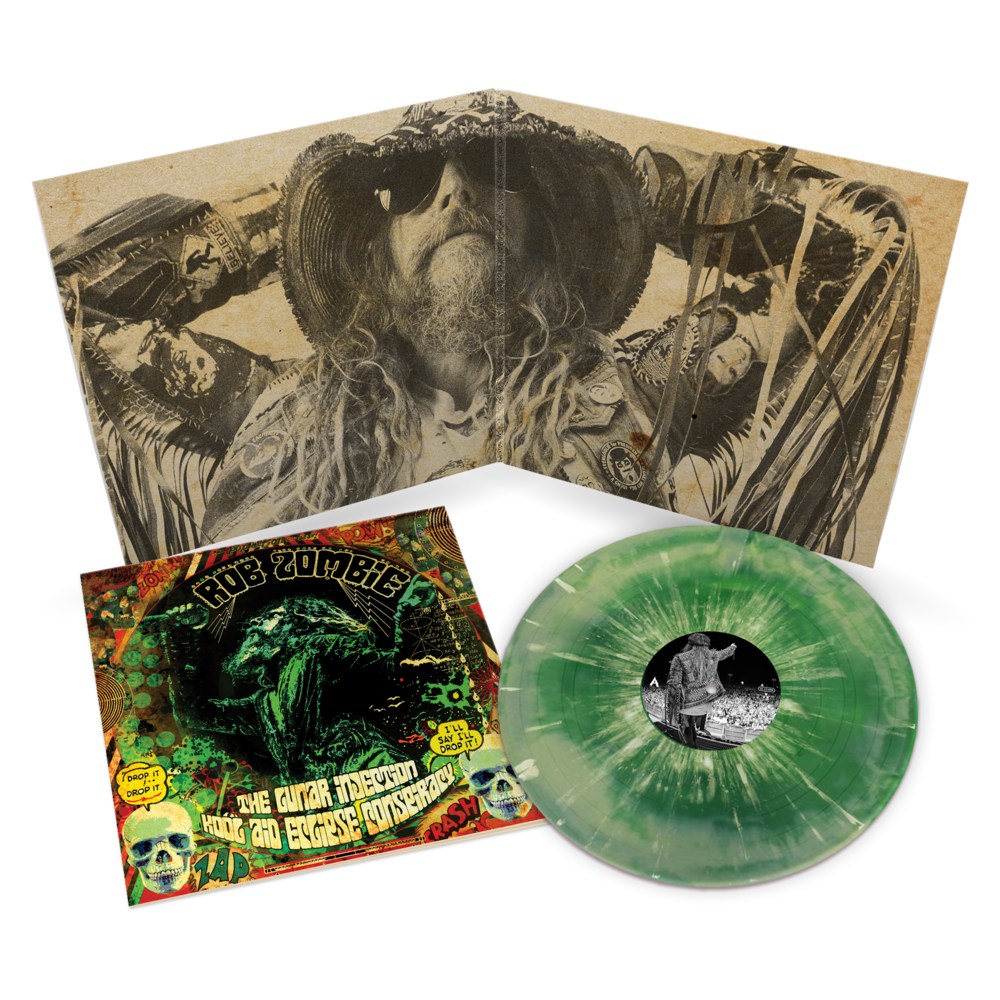 SLAYER "REPENTLESS" 6.66-INCH 6-DISC BLACK VINYL BOX SET ($66.66)
Printed on a super soft Next Level 3600 tee, this awesome design for Nuclear Blast Records depicts classic heavy metal imagery of the grim reaper. Of course, because the reaper does not want to catch any virus, he's wearing a gas mask to keep him safe so he can continue doing his business. The back of the shirt also has the text "Socially Distant Since '87" printed just big enough so people can read it 6 feet apart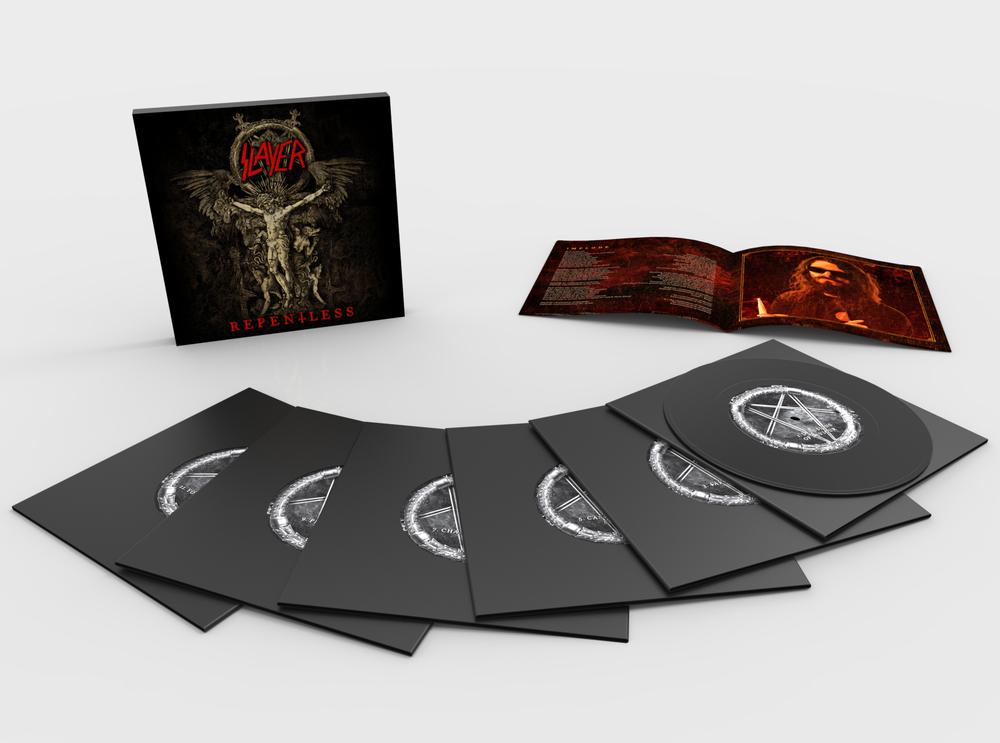 Nuclear Blast "GATHERED AT THE ALTAR OF BLAST: 7-INCH VINYL BOX SET ($49.99)
Limited Edition Box set includes: (3) 7-inch picture discs, (1) cassette, (1) foldout poster, (1) metal pin on card back, (1) woven patch, (1) die-cut outer box. Artwork by Dan Seagrave. Exclusive to Nuclear Blast! Only 1000 copies!