Sideshow will be hosting Sideshow Con from Monday, July 19 – Sunday, July 25 — a week of limited edition swag, giveaway, priority access, and more.
First things first, though, in order to gain access to Sideshow Con, you need to register on their site. You first need to sign up for an account on their website (look to the top right), and once you've done that, you'll need to register at side.show/con to take part in the event.
Now that you've done that, what exactly have we just told you to sign up for? Well, Sideshow will be offering several rewards and first access throughout the week, including a $10 promotional code good for orders of select in-stock products, $5 worth in rewards for registering, and priority access to exclusive collectibles only on sale during the event.
Once you've signed up, you can follow the instructions here to see exclusive offerings like the Sideshow Con 2021 Souvenir Swag, which for $55 will score you an attendee badge with a Sideshow-themed lanyard, Sideshow Con 2021 enamel pin, Sideshow Icon logo pin in black and gold, a Kevin Smith inspired enamel pin, sticker pack, and an event shirt (available in XS-3XL). It's limited to 750 pieces.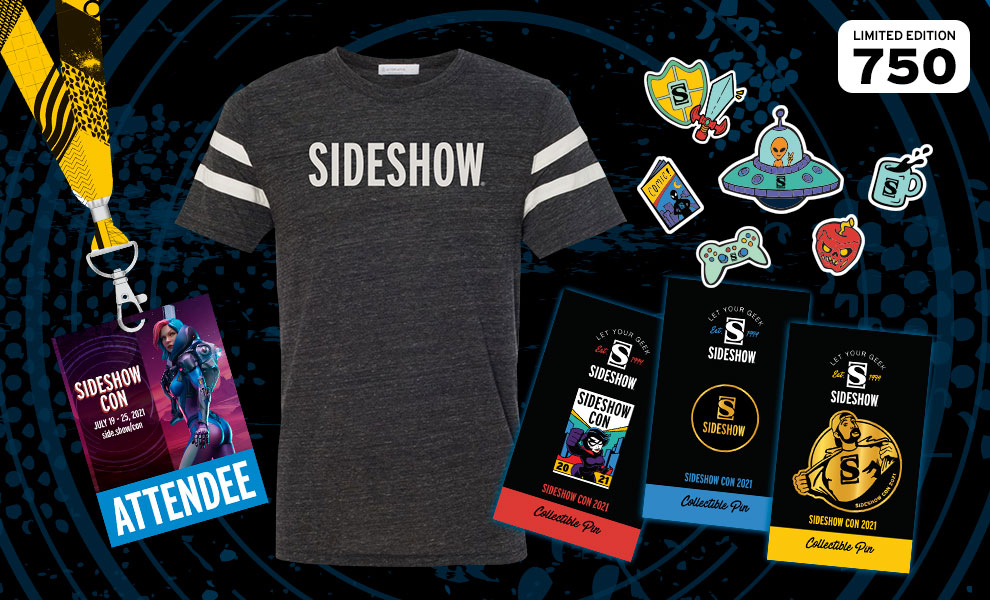 Alternatively, you can upgrade your con game to the Sideshow Con 2021 DELUXE Souvenir Swag, which for $150 gets you an official Sideshow Team Jacket (duo-toned polyester and cotton zipper jacket with a Sideshow logo on the chest), as well as everything else from the regular Swag collection. This collection is limited to 250 pieces.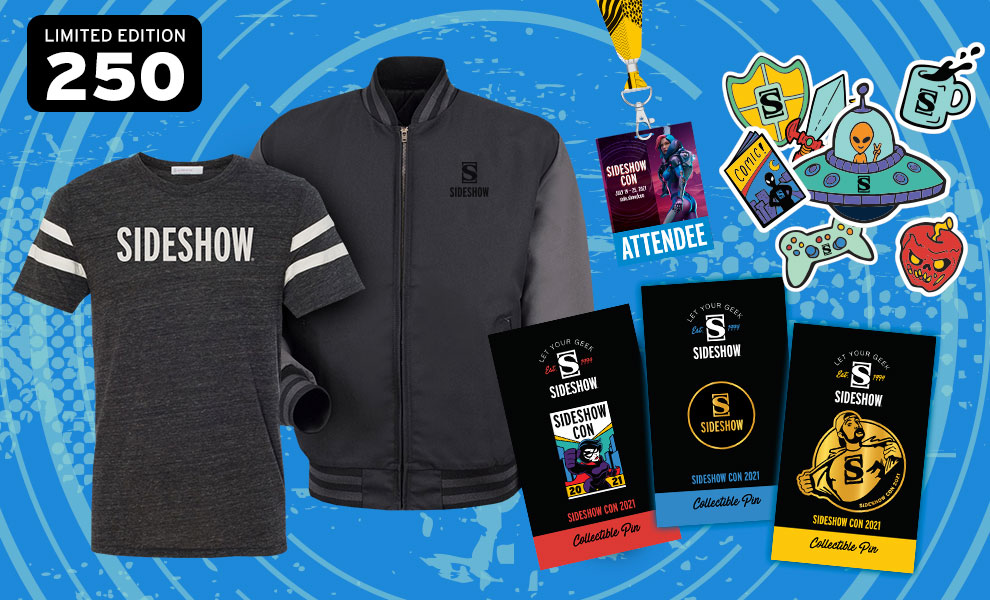 Additionally, Sideshow will be offering giveaways and priority access to purchase Hot Toys collectibles, like these Star Wars: The Mandalorian – The Armorer, Neon Tech Iron Man 4.0, and more. You'll also get a closer look at these figures and more during the week.