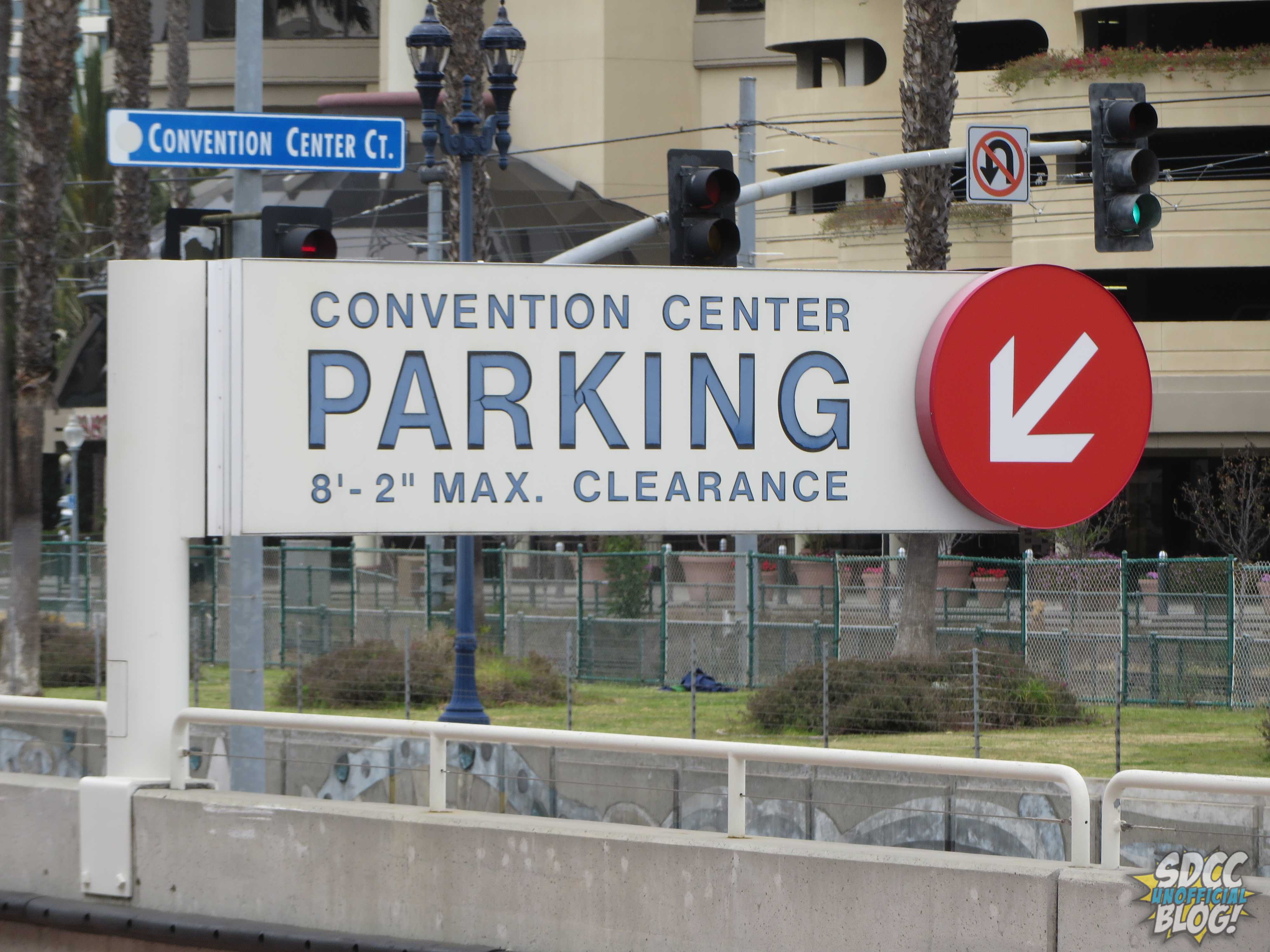 [UPDATE October 29]
Parking groups have been e-mailed out now, but don't fear if you forgot or didn't get the group you wanted — in years past at San Diego Comic-Con, inventory has remained even after they've gone through all the groups.
This year's lots and pricing have been announced, though we've heard that the Hilton Bayfront garage is under some construction, and spots for that lot may be more limited than usual. Just something to keep in mind: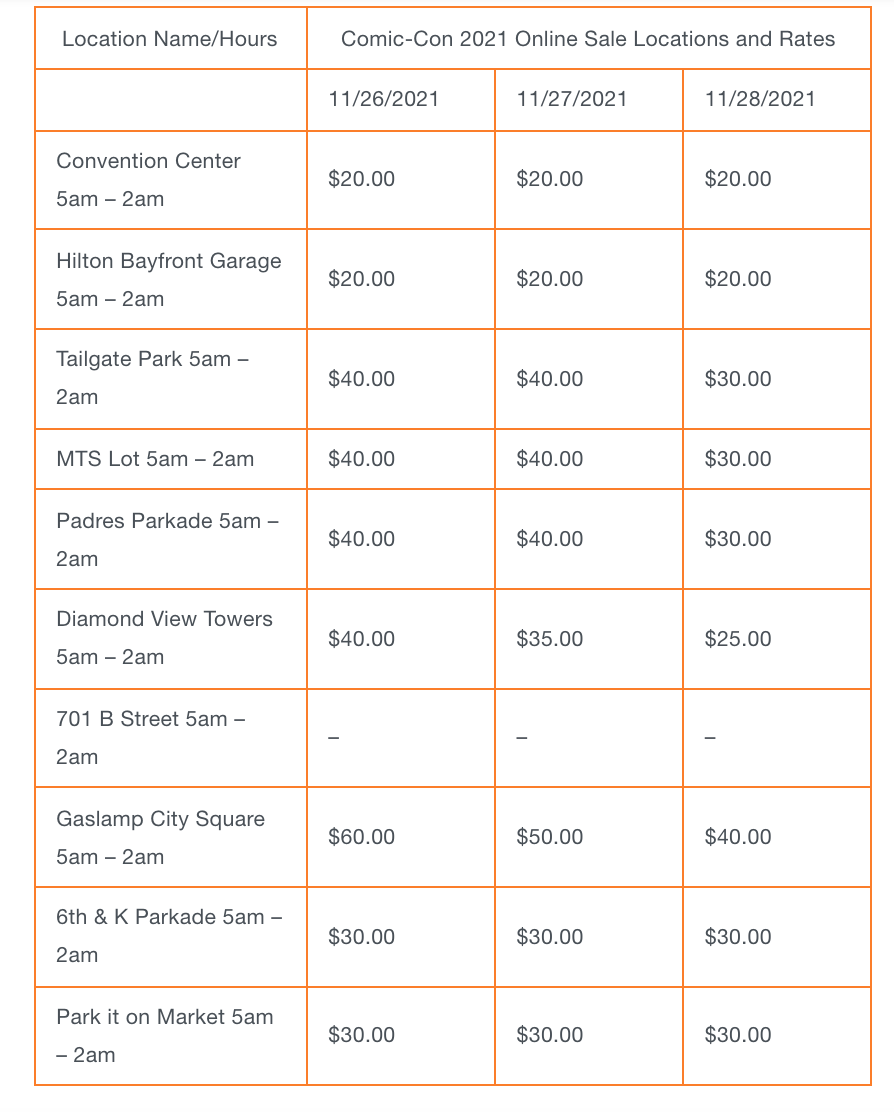 [PREVIOUS]
For those attending Comic-Con Special Edition this November, you probably have everything lined up now — your badges, your hotel (if you need one) — except for one thing: Parking.
It's a crucial piece of the puzzle for many attendees, and even doubly so for this November 26-28 convention, as the free shuttle that operates during San Diego Comic-Con will not be happening for this con.
Ace Parking announced that similar to San Diego Comic-Con, parking lot assignments this year will utilize a lottery based system.
In order to be register, you'll need to fill out an online form between now and October 28. You'll also need to fill out your credit card information – though your card will not be charged (but you will see a small pre-authorization). You can sign up up to two times per valid credit card using the same or a different e-mail address.
On October 29, a random drawing will be done to select the winners, who will then be divided into groups, with a new group gaining access to book their space each week (beginning with Group 1 on November 1). With SDCC, parking does not sell out before it went on sale to the general public — so don't fear.
You can find more information on Ace Parking's website.
Will you be parking at Comic-Con Special Edition this year? Let us know in the comments.