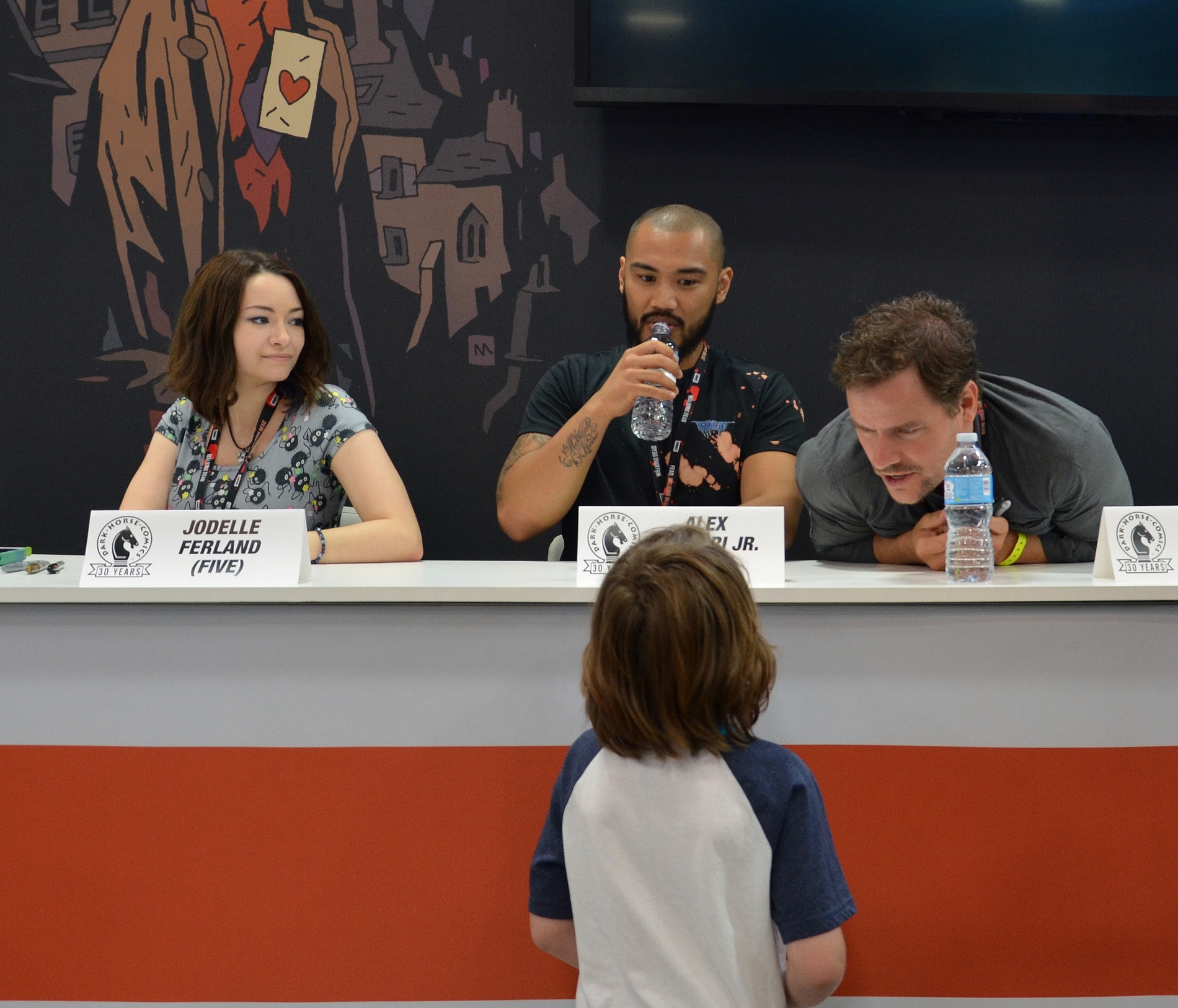 For anyone who's been to San Diego Comic-Con, the autograph procedure and location for autographs will all sound very similar. But for the uninitiated, autograph signings take place in the upper level in the Sails Pavilion.
This year's line-up for Comic-Con Special Edition includes actors like Gigi Edgley and Brent Spiner, as well as artists like William Stout, authors like Sam Maggs, and more. You can find the full autograph schedule on CCI's site.
Similar to SDCC, CCI indicates that some of the signings will be limited and require either a lottery (where you press a button to determine if you're a winner or not) or a ticket draw in order to attend. You'll be able to line up in the morning, and tickets will be distributed until all winners have been selected. If you are a winner, you'll be given a wristband to return for your designated signing. Not a winner? You can line up again and try again.
However, as far as we can tell, it's not indicated which signings will be limited, so either Comic-Con International hasn't added this information yet, or it will just be a "fun" surprise the morning of.
You can read the full list of rules on CCI's site.