This meal is almost ready to be devoured, everyone is just adding the finishing touches. Today, we've got delicious offerings for you on some unexpected surprises at the con, including a figure from Shag, your chance to spread Christmas joy by singing loud for all to hear (or at least to find Buddy the Elf), exclusives from Kevin Eastman and FiGPiN, and more.
Here's a look at the news you might have missed:
Next week, get ready to pass through the seven levels of the candy cane forest and through the sea of swirly-twirly gum drops — to find Buddy the Elf. Cosplayer Jimmy Sherfy has teamed up with record label Varèse Sarabande for a Comic-Con Special Edition giveaway. On Friday, November 26 between 1PM – 5PM PT, look for Sherfy dressed as Buddy the Elf from Elf at the convention center, where you'll need to follow these instructions in order to win a limited edition signed copy of the Elf Deluxe Edition Soundtrack by composer John Debney:

Take a picture with Buddy the Elf and post to your personal Instagram or Twitter
Use hashtag #FindBuddy
Follow & tag @VareseSarabande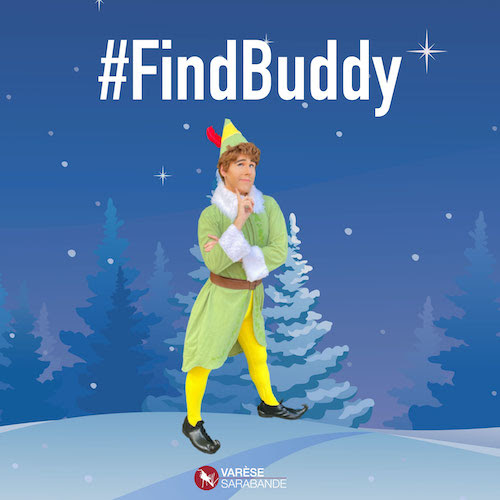 Limited Run Games is headed to CCSE next week, where they're bringing 50 officially licensed games and giving away free trading card packs on all orders over $100. Now that's our kind of Black Friday deal.
Limited Run Games is headed to @Comic_Con next week. We'll be there from the 26th-28th so grab your tickets now! We're bringing over 50 officially licensed Limited Run Games and giving away free Trading Card Packs on all orders over $100.💥
Sign up: https://t.co/8kC2eqzVja pic.twitter.com/QJOfgAFvDy

— Limited Run Games (@LimitedRunGames) November 19, 2021
One of our favorite artists, Henry Liao, is bringing his new(ish) pins to Comic-Con Special Edition! Catch him in Artists Alley DD-32.
Carrying over some new pins for Comic-Con Int'l Special Edition next week! (I'm sitting behind my famous friend, Patrick Ballesteros)
😆#comiccon #sdcc2021 #sdccse https://t.co/3B0ENTh8fX

— Henry (@hank117) November 16, 2021
Scoot on over to Table J-6 to visit Offworldtoys, who will have a Comic-Con Special Edition exclusive Scooter Girl toy by Shag. The fine art sculpture figure, which retails for $179, features rolling wheels and a display stand, and is limited to 100 pieces at CCSE (and 200 pieces total). Each comes with a numbered certificate of authenticity and a mini print. Additionally, Shag will be signing at the booth on Saturday, November 27 from 2PM-3PM.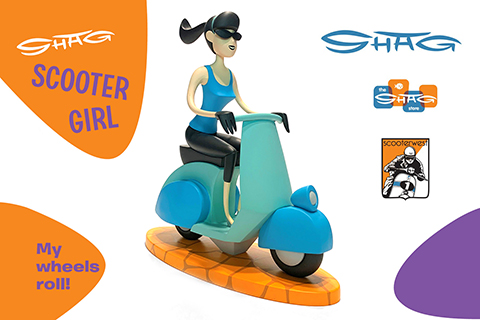 New cons call for new banners, and writer Curtis Clow has a beautiful one just in time for CCSE.
New banner is in for San Diego Comic Con in 2 weeks. pic.twitter.com/gy0NCIwDNp

— Curtis Clow – SDCC (@CurtisClow) November 11, 2021
Comic creator and artist Ben Bishop unveiled a look at a new Comic-Con Special Edition exclusive comic for The Last Ronin, an epic tale co-created by Kevin Eastman and Peter Laird. Bishop showed off a look at the three connecting covers, which will be available as a set for $120 unsigned or for $150 signed by himself, Eastman, and Tom Waltz, Senior Editor at IDW Publishing. Signing times with Waltz still to be announced.
🚨 THANKSGIVING at #SDCC @kevineastmantmnt @bishart 🦃

LAST RONIN ISSUE 1 connecting covers Stay tuned for signing times with @TomWaltz to be announced! @CGCComics signature series available on the spot. #thelastronin #tmnt pic.twitter.com/8iqieYTSRQ

— BEN BISHOP (@BISHART) November 17, 2021
Crowdstarter-funded action comic, Project Naosis, will have an exclusive cover just for Comic-Con Special Edition, limited to just 50 pieces. Additionally, you'll be able to pick up signed Episode 0 comics and 11×17 posters, all at BB-56.
Will be getting these exclusive covers just in time for the event. Only 50 available, then will not be ever again! #SDCC pic.twitter.com/xrzOLartpn

— Project Naosis (@ProjectNaosis) November 19, 2021
So excited for #SDCC next week pick up Episode 1 of Project NAOSIS. Episode 0 signed & 11X17 posters! #ComicCon2021 #comicbook #sdcc2021 pic.twitter.com/yYvODCV6iZ

— Project Naosis (@ProjectNaosis) November 17, 2021
The folks over at FiGPiN have unveiled several new exclusives for the con, all available at Booth #1841, including:
Goku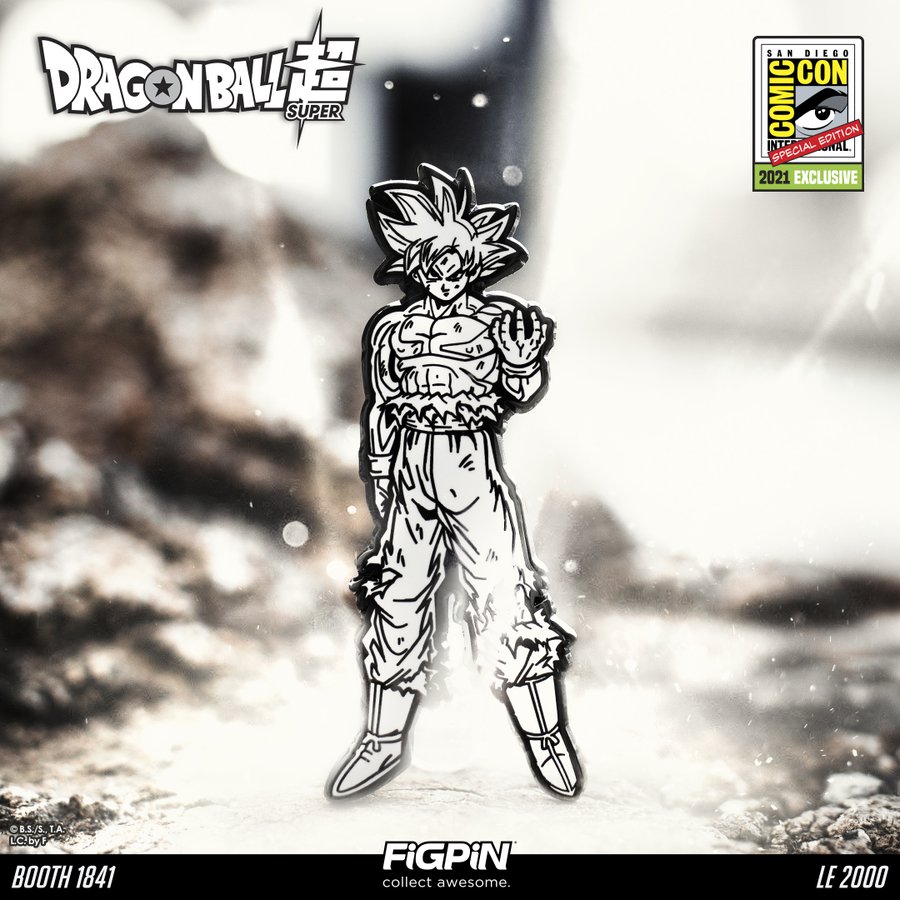 Arthas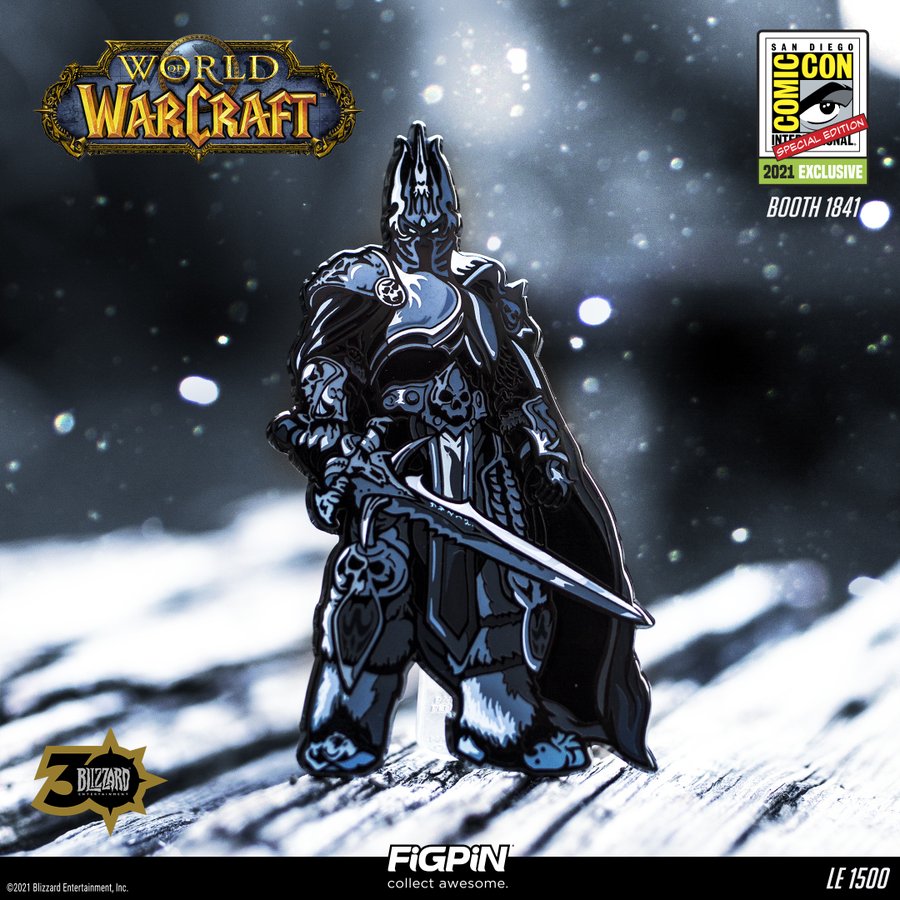 R2-D2 and C-3PO variants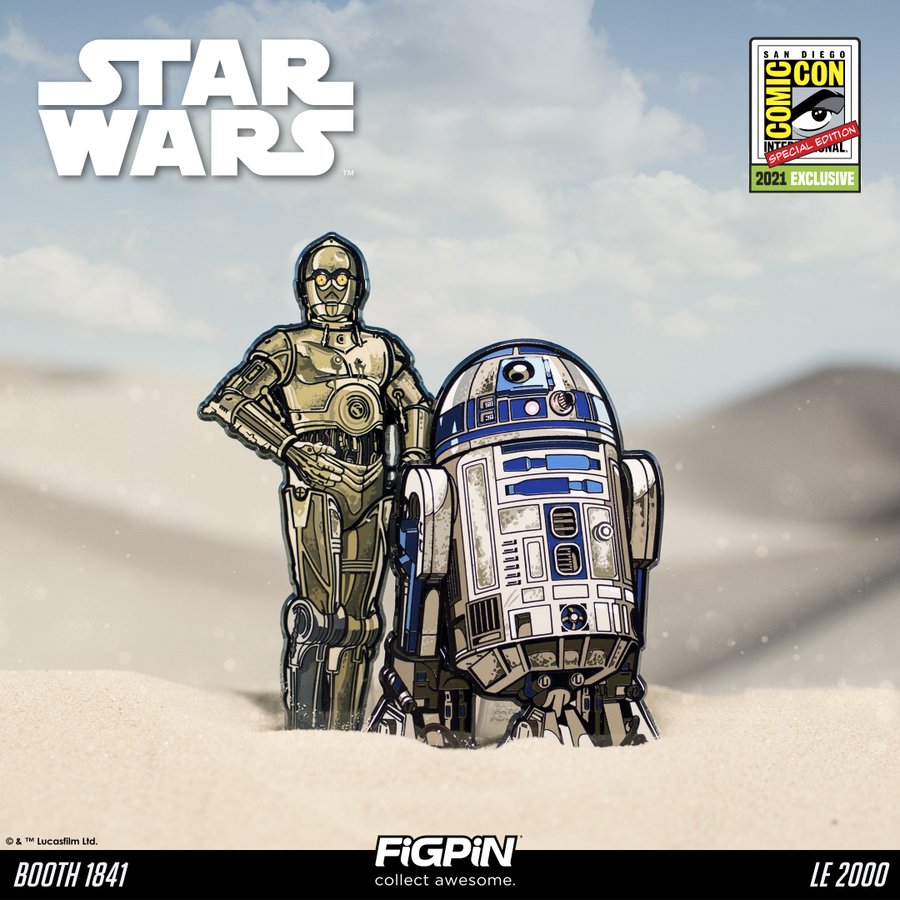 Con History's pins were a big hit over the summer, and they'll have a physical booth at CCSE in November. Be sure to stop by Booth #2420 to pick up pins and more.
Excited for Comic Con next weekend? We will have a bunch of new exclusive pins and merch promoting convention history & fan culture including limited special pins from the two Comic Con at Home events. Check us out at Booth 2420 in the Exhibitor area #CCSE21 #ComicCon #SDCC #CCSE pic.twitter.com/FEUPyZcHR1

— Convention History @ ComicCon Special Edition 2420 (@ConHistory) November 18, 2021
Avengers, assemble! The Marvel Fan Photo Shoot will take place on Saturday, November 27 at 12PM PT at the Mezzanine. Follow the Facebook page for updates.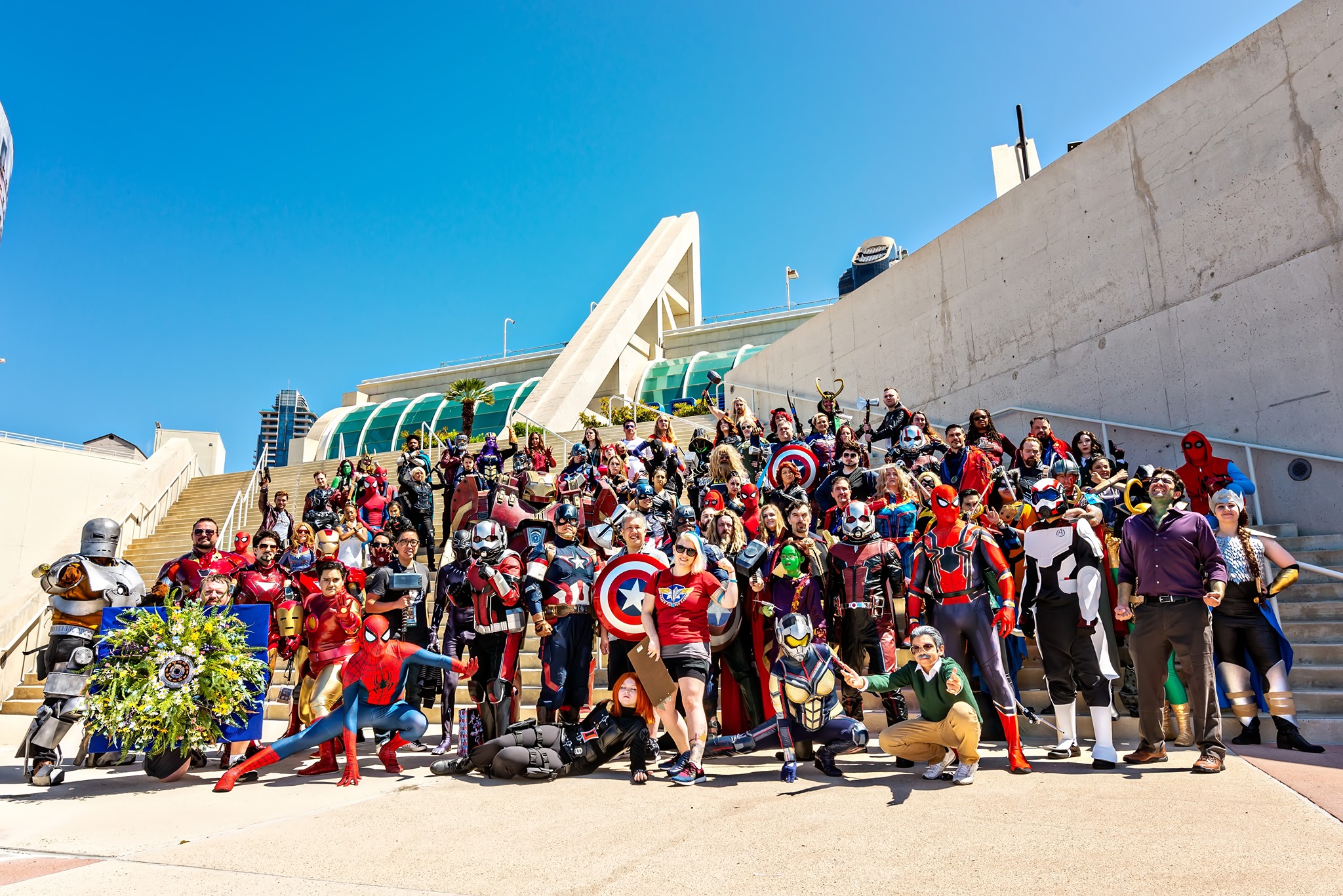 View this post on Instagram
Anomaly Productions, the home of Brian Haberlin and his studio's work, showed off a new Stone cover drawn by Whilce Portacio. You can pick up a Comic-Con Special Edition exclusive print of the cover at Booth #2833.
A new STONE cover drawn by @WhilcePortacio colored super fast! If you're going to SDCC next weekend, swing by booth 2833 for a SDCC EXCLUSIVE PRINT of this cover pic.twitter.com/h2vqF7NqfL

— Anomaly Productions (@AnomalyWorld) November 18, 2021
Anything we missed? Let us know in the comments, drop us a line, or tweet us at @SD_Comic_Con.