Funko is heading to the beach — er, WonderCon — this year with brand new exclusives. Their booth (#472) will be transformed into Freddy's Beach Bash Live from Pop Pier!, complete with a photo op with a 20-foot-tall Tiki, games, giveaways, and a limited-edition themed tote bag.
in order to get your hands on this year's exclusives, you'll need to participate in an in-person lottery each morning of the con to gain access to the Funko booth. Funko fans (with an Attendee or Professional badge ONLY) can line up in the Grand Plaza Programming/Exclusives line each morning which will be let into the building through Lobby B starting at 10:30am on Friday and starting at 8:45am on Saturday and Sunday. Attendees entering the building prior to the Exhibit Hall opening should look for the glass doors at Lobby B with static cling signage reading PROGRAM ROOMS & FUKO LINE-UP ACCESS ONLY.
It does not state whether the wristbands will be given out first-come, first-serve, or lottery — but given the trends of both Funko and CCI, lottery is probably a safe bet. Will we see the return of the Cubes of Deciding?
Wristbands will be for a specific date and time and must be redeemed during that session.
After receiving your wristband, attendees can then proceed to Hall A where Funko staff will direct attendees to chutes for participation at the Funko booth when it is their session. Having a wristband does not guarantee any item will be in-stock.
There is a limit of one of each item per person.
Here is a preview of the booth: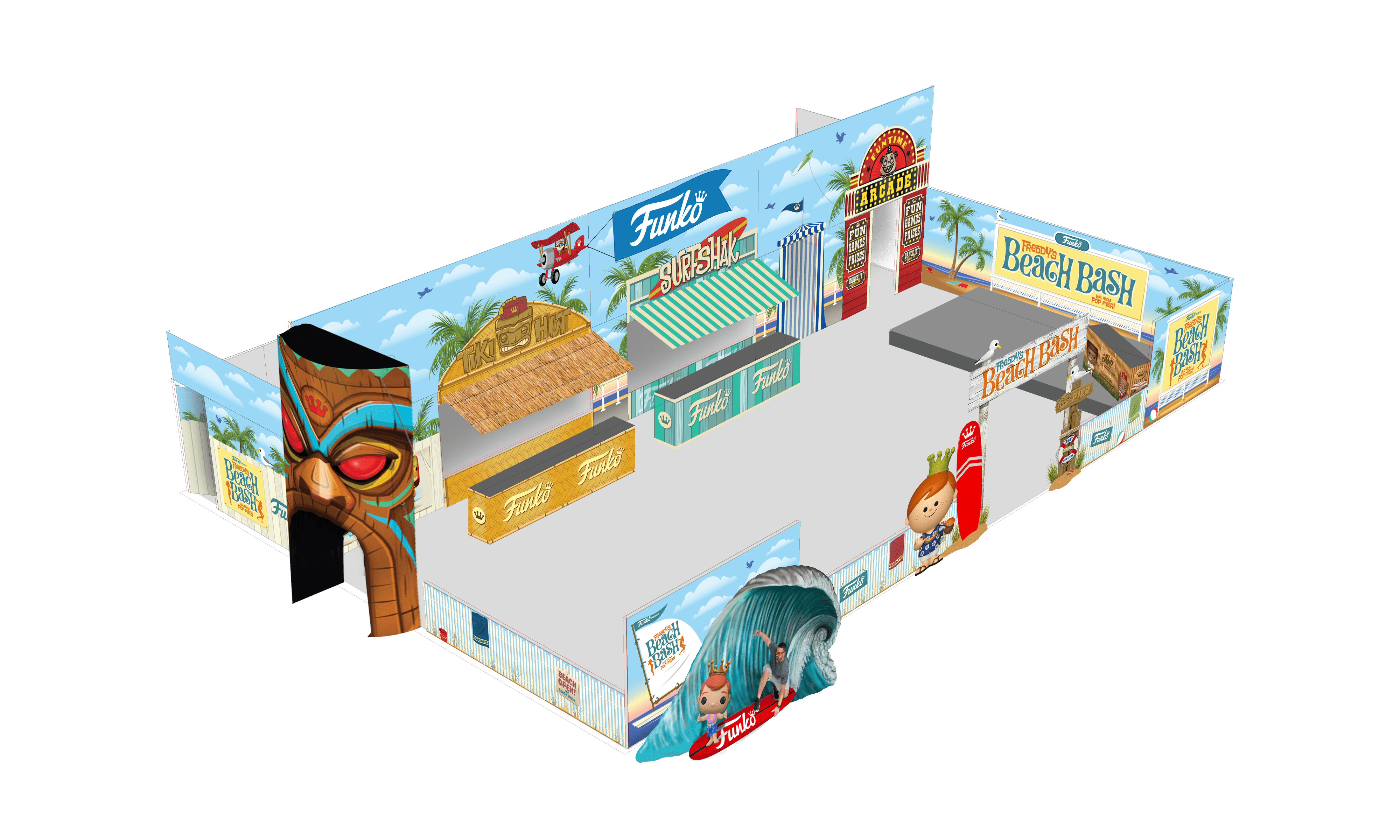 Additionally, items will be available from Funko.com (as well as Funko HQ Everett and the Hollywood Stores) and select shared exclusives with other retailers "early on April 1st". There won't be a lottery for those.
Stay tuned for more details.
[UPDATE March 15]
WonderCon exclusive t-shirt:
[UPDATE March 10]
Wondering where to get your hands on this year's Funko Pop!s if you won't be at WonderCon, or if you simply like your chances more online? Here is a look at the shared retailers and spaces online where you can snag them: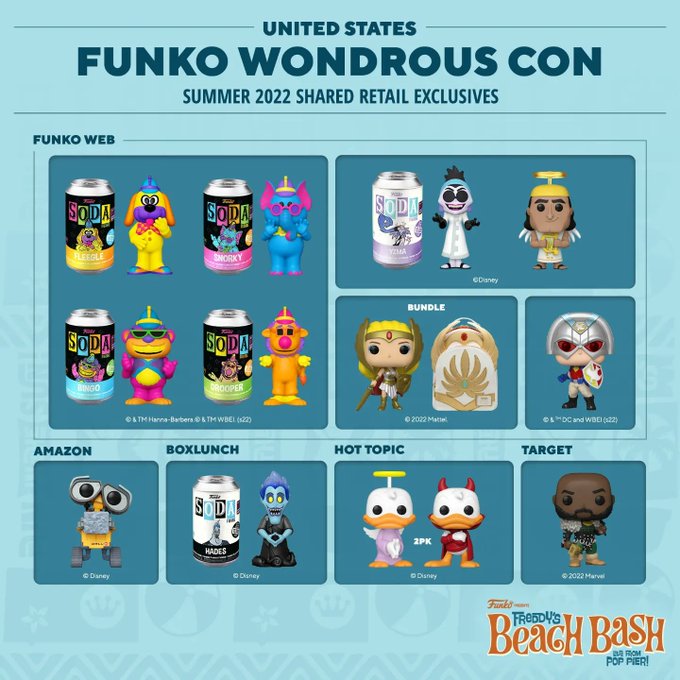 And for those in Canada: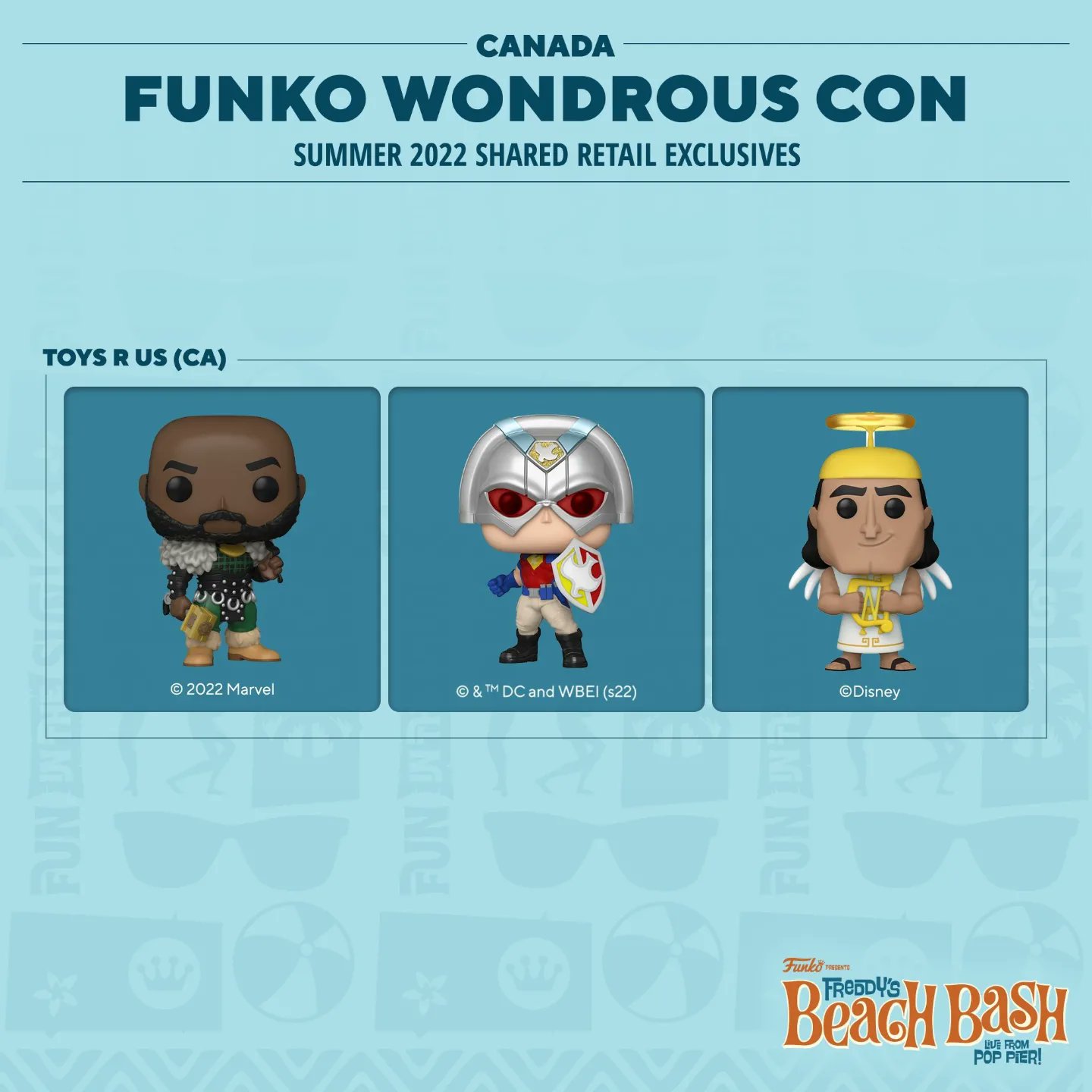 And Mexico: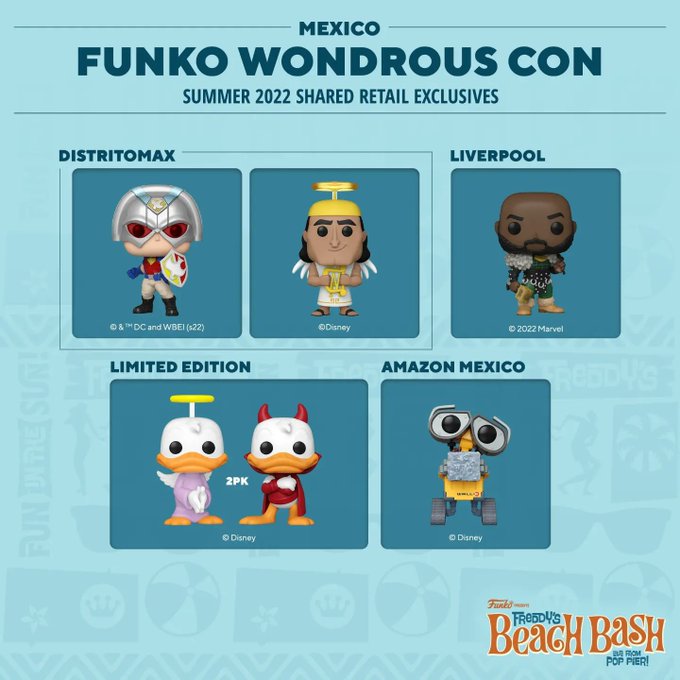 [PREVIOUS]
Vinyl SODA – Banana Splits: Drooper with CHASE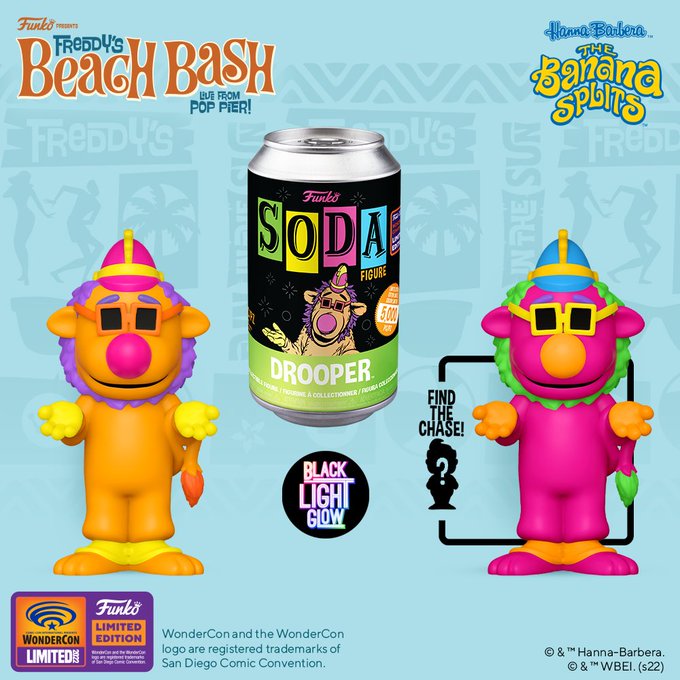 Vinyl SODA – Banana Splits: Fleegle with CHASE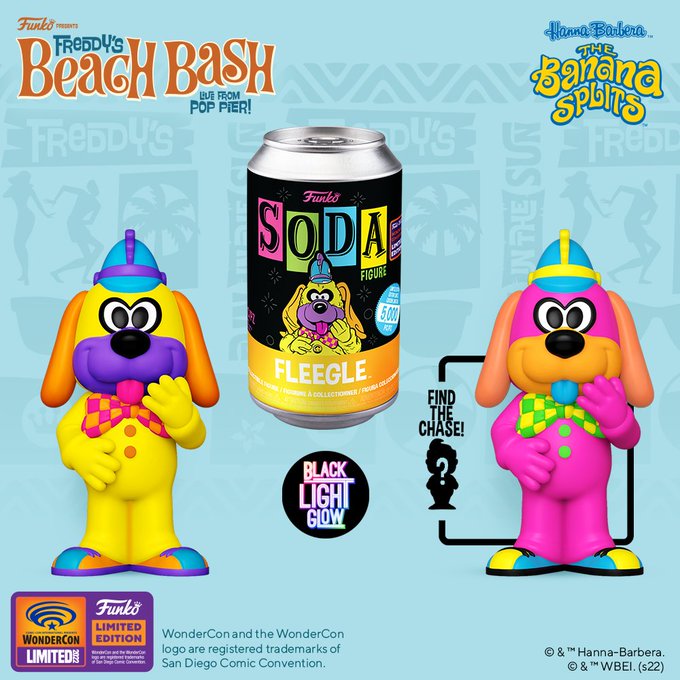 Vinyl SODA – Banana Splits: Bingo with CHASE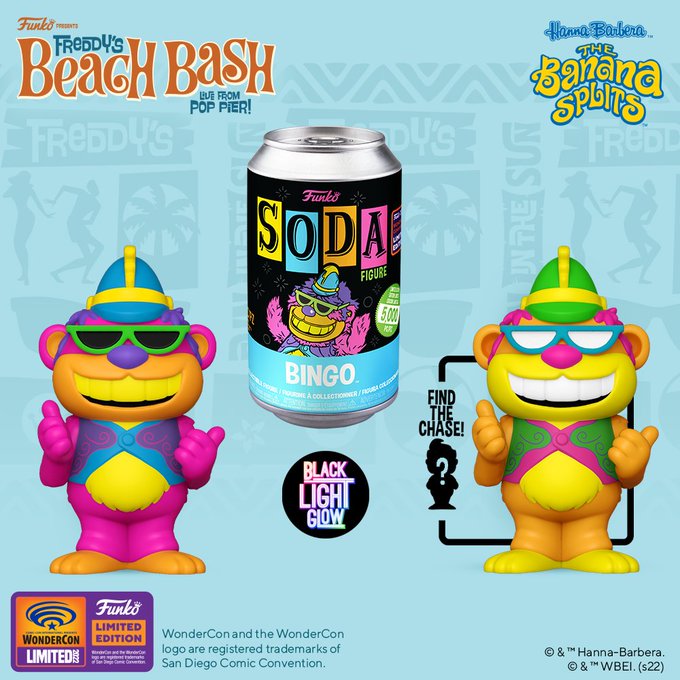 Vinyl SODA – Banana Splits: Snorky with CHASE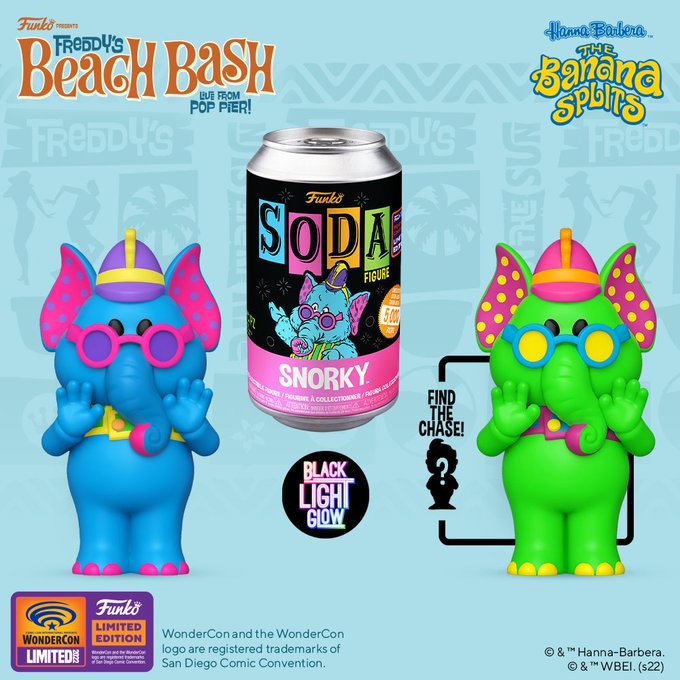 Pop! & Bag – Master's of the Universe: She-Ra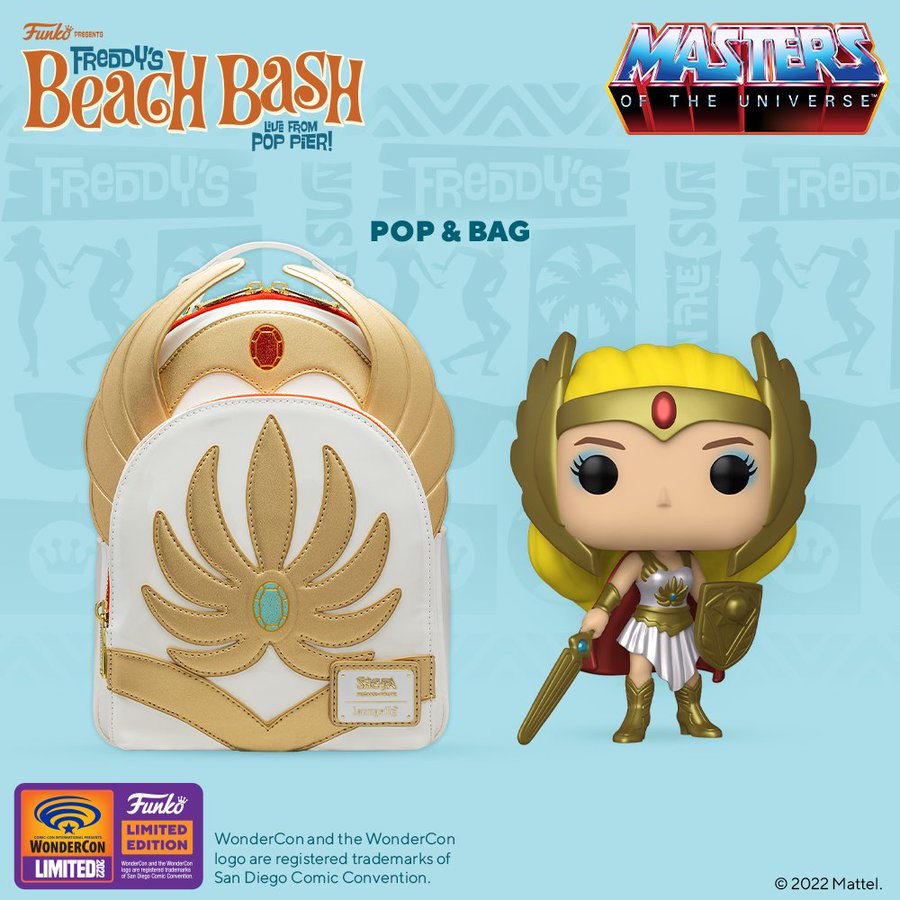 Pop! Television: DC – Peacemaker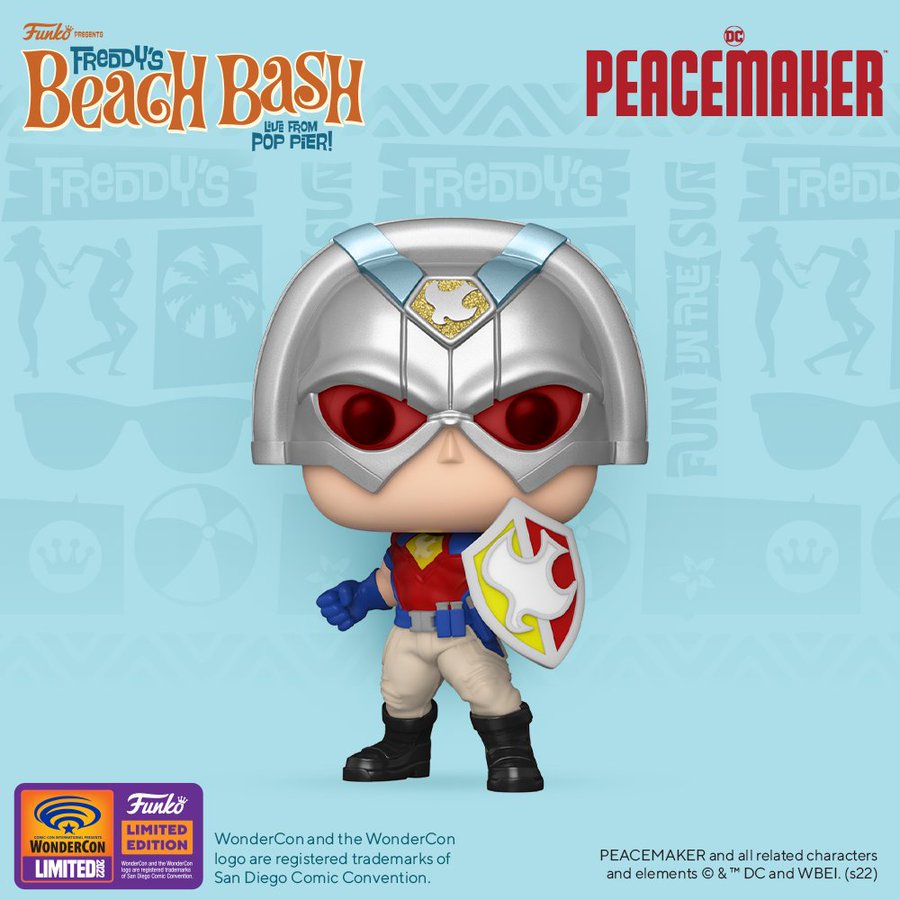 Pop! Disney & Pixar: Wall-E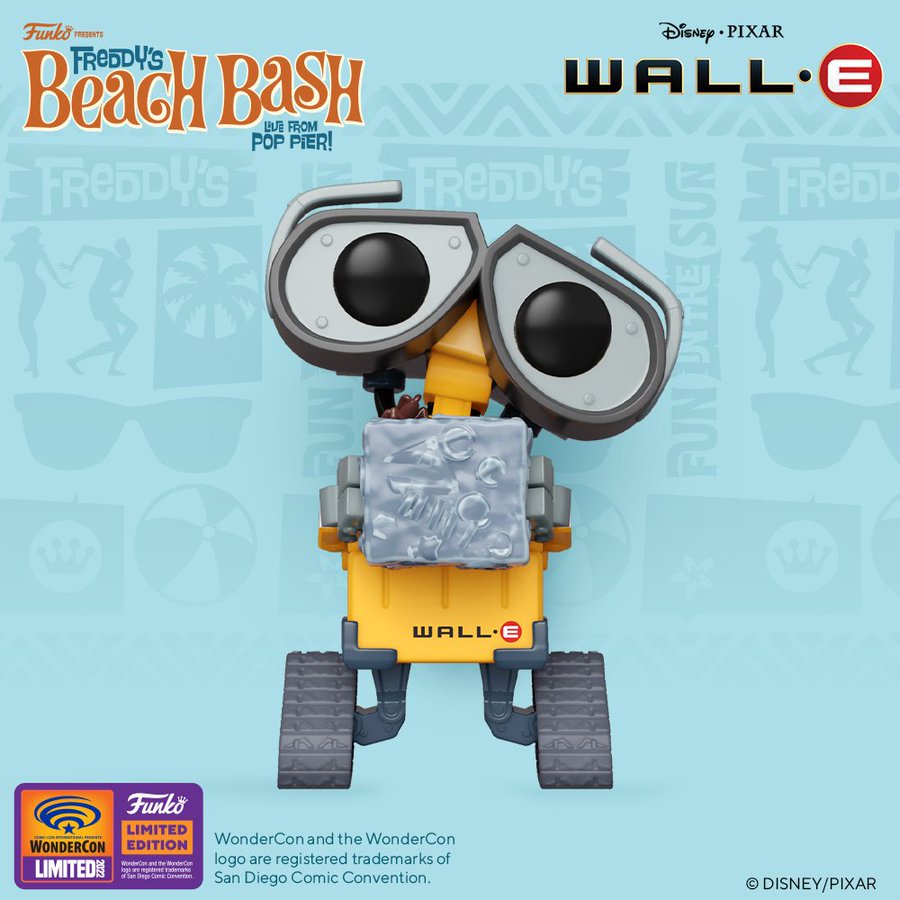 Pop! Disney: Donald's Shoulder Angel & Devil 2-Pack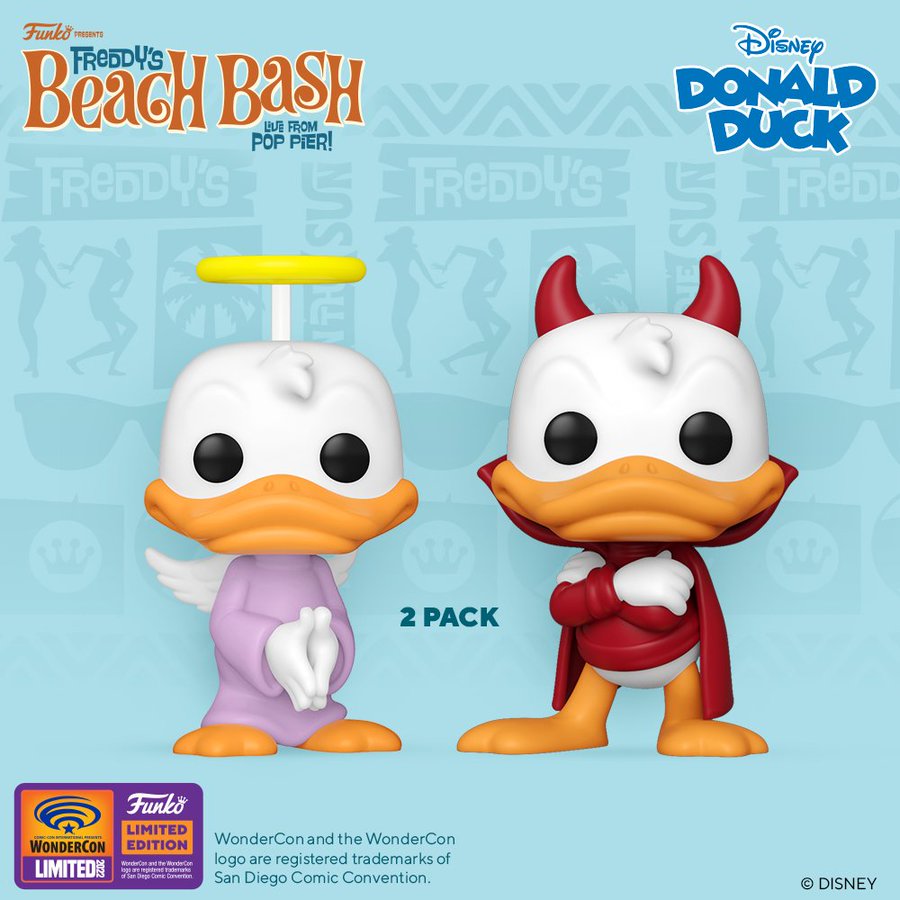 Pop! Disney: Kronk Angel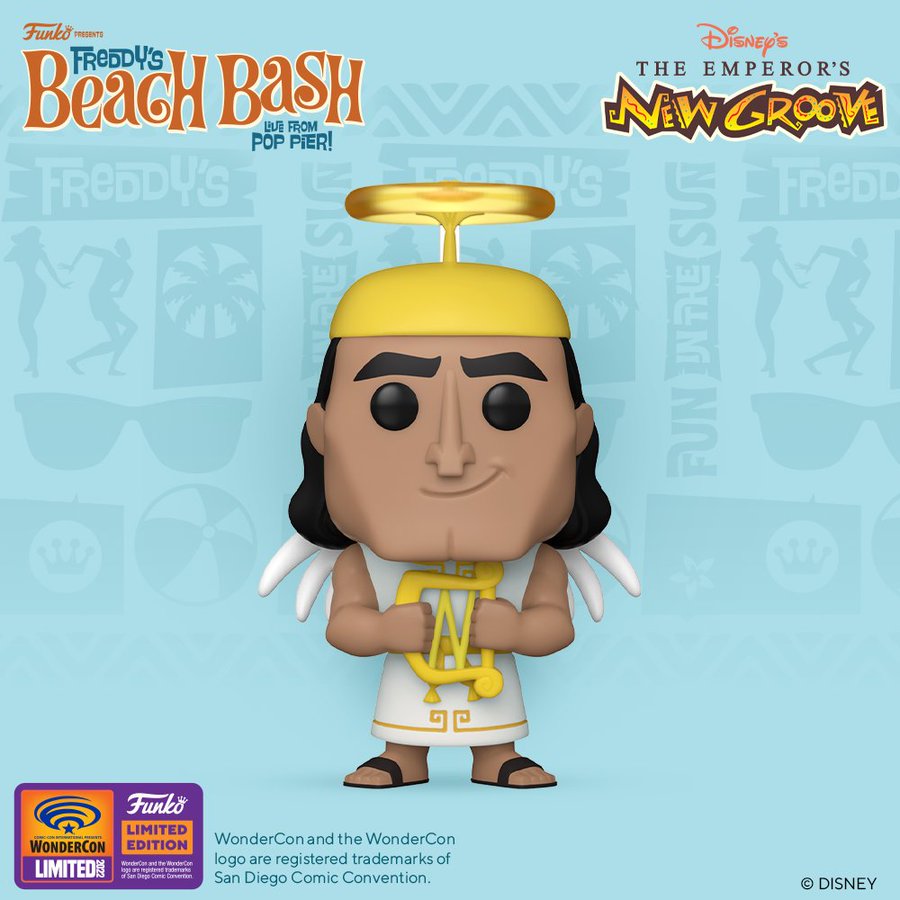 Vinyl SODA – Disney: Yzma with CHASE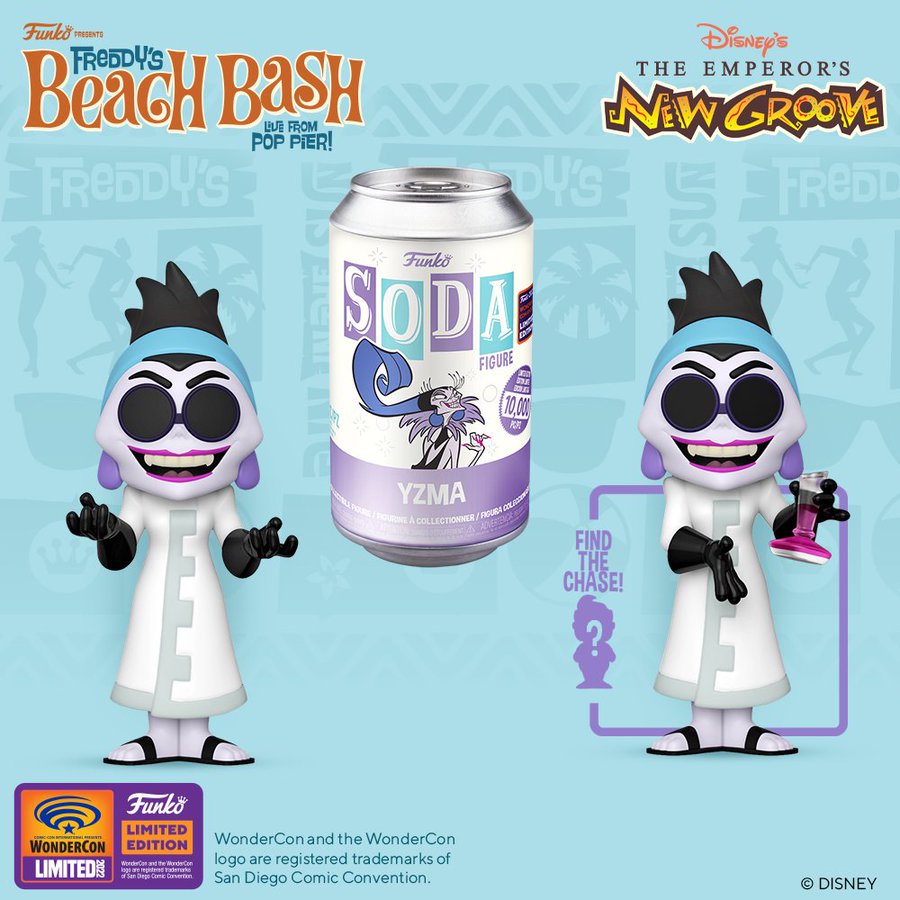 Pop! Marvel – Boastful Loki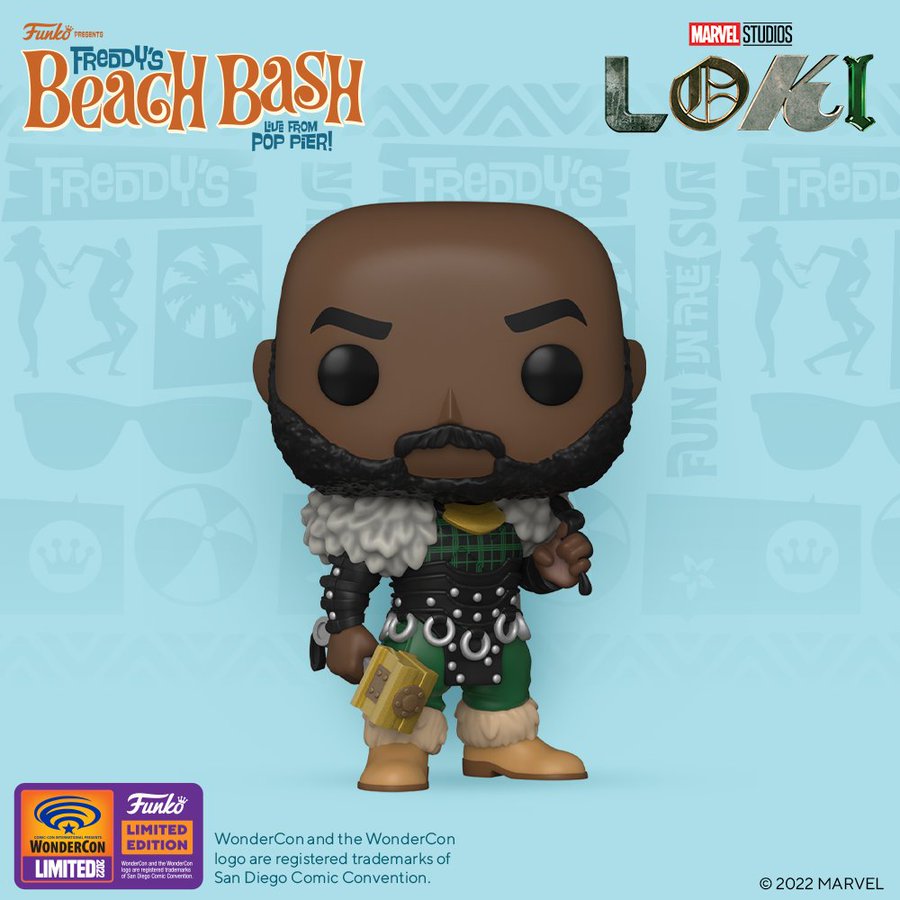 Vinyl SODA – Disney: Hades with CHASE