If you haven't started planning for WonderCon 2022 it's not too late, but it is getting very, very…VERY close. This week should hopefully *fingers crossed* bring us the exhibitor map as well as more information regarding autographs. In the meantime, we have a new cache of exclusives from coach-approved enamel pins, aliens demanding you OBEY, swingin' Spider folk, pop culture pin-ups, and so much more.
Let's take a look at the news you might have missed:
Working on some new stuff for @wondercon .Here is a new They Live piece to start the kick off of the 2022 con season. #wondercon #theylive #horror pic.twitter.com/44ZaaFaV6I

— Chris Uminga (@Uminga720) March 19, 2022
Also from artist Chris Uminga, here's The Office's "Prison Mike" with a face that shows you what he thinks about the gruel while locked up.
"The worst thing about prison was the—was the Dementors"
New Prison Mike piece for @wondercon . See you there !#prisonmike #theoffice #art #uminga720 pic.twitter.com/a3zuGNbGLx

— Chris Uminga (@Uminga720) March 21, 2022
The tenacious team from the Travel Channel's Expedition Everest will be at WonderCon for a panel on Saturday, April 2 to share everything you need to know about the most famous and elusive cryptid, Bigfoot. Attendees of the panel will receive an exclusive giveaway and can attend an autograph session before the panel in Room 261AB from 2pm – 3pm PT. No word if Bigfoot will be in attendance.
Freelance artist Lenny Romero will be taking a break from fielding Etsy orders to set up at WonderCon, where he'll be offering the same beautiful pen and pencil prints he sells online. It would be a great time to stock up on his Krampus print because it's never to early to prepare for Krampusnacht (December 5, 2022)!
My #Etsy shop has been updated! Dig in 😋! https://t.co/m6ZL7X9Oz4 (link in bio for IG).

**JUST FYI: I'll be at Wondercon (April 1-3) and Sac Anime (April 15-17) with all my stock if you want to grab prints in person!**#etsyshop #etsyseller #print #poster #lenzations #pencil pic.twitter.com/p1iSCjiZG7

— Lenny Romero (@Lenzations) March 20, 2022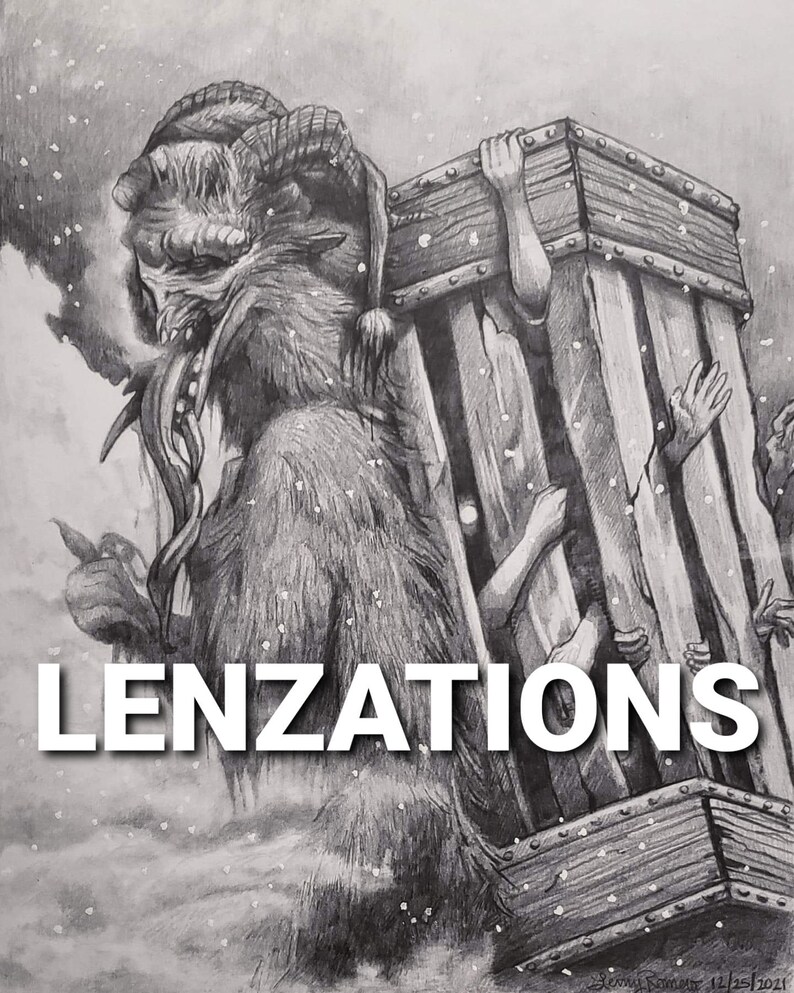 Tables are turning for frequent panel moderator Marc Bernardin who will be answering questions instead of asking them and discussing his new graphic novel, Adora and the Distance, at WonderCon and is looking to set up an autograph signing as well. 
https://twitter.com/marcbernardin/status/1505344477304541184
We can just imagine the cat fights that could occur over this Val Hochberg original featuring Marvel's Black Cat. Rowr! (Editor's note: please do not start fights at WonderCon.)
Just colored that Black Cat piece I shared not too long ago. So I thought I'd share it with you! 😎#Wondercon #BlackCat pic.twitter.com/A3hvRvmwY4

— Valvalchu 💖 @ WonderCon C-60 (@kickgirl) March 19, 2022
Creators of the independent comic Glass Assassin have posted on Instagram that they will be at WonderCon with comics, prints, zines and pins. Pop by to support this fantastic LGBTQ+ book.
 

 

View this post on Instagram

 
 

 

View this post on Instagram

 
 

 

View this post on Instagram

 
If your favorite visitor in Animal Crossing is Leif, then check out this adorable food cart inspired sticker from Lilli Goldschmidt, part of a new set she will have at WonderCon. 
 

 

View this post on Instagram

 
 

 

View this post on Instagram

 
It's always exciting when an artist has their first professional convention setup, especially when they have been attending as a fan for many years. We hope that you will give a warm welcome to artist Taracosm, making her way from cosplay to Artist Alley. 
 

 

View this post on Instagram

 
If these colors and these tag lines look familiar then you might just be a Ted Lasso fan. Patrick Ballesteros has a pair of enamel pins for WonderCon that we think you can BELIEVE in.
Gooood Morning Friends!!!

Coming soon…can you guess ☺️?

Wondercon Artist Alley table A-07 see you there!#believe #beagoldfish #wondercon2022 pic.twitter.com/1yHxVgaSzr

— Patrick Ballesteros SDCC DD-08 (@PatrickBallest) March 20, 2022
We firmly believe that exclusives that tie directly into an event are the most endearing and exciting ones and it looks like Dreamforger Studios artist Nick Kremenek might agree with us as this sneak peek of a work in progress looks very, very familiar.
Something in the works specifically for #WonderCon2022. More to come!#NickKremenekArt #WonderConExclusive #AnaheimConventionCenter #WIP #travelposter #ArtistOnTwitter pic.twitter.com/ELRaDuWlEl

— Nick Kremenek (WonderCon Artist Alley Booth D-39) (@NickKremenek) March 20, 2022
Be sure to pack your favorite Cynthia Diamond novels because she will be at Small Press table SP -20 with fellow writer Michelle Lowe. And if you have not checked out their books, WonderCon is a great chance to do so.
I'm going to be at @WonderCon this year and I'm so stoked! Come say hi to me and @MichelleLowe_7 at SP-20! pic.twitter.com/PNla9LkJzo

— Cynthia Diamond (@CinsDiamond) March 20, 2022
Good Charlotte taught us girls don't like boys, girls like cars and money…but did you know they also like SPIDER-MAN? Multi-talented Billy Martin, guitarist for Good Charlotte and freelance artist, has created this fun Spider-Man print, which will be available at WonderCon.
New Spider-Man art for ya! Grab a print of this from me at @WonderCon next month! #SpiderMan #SpiderManNowWayHome #Marvel pic.twitter.com/0ti865CUau

— Billy Martin (@TheBillyMartin) March 21, 2022
So, a Batman, an Iron Man and a Captain America walk into a convention…there's no punchline for this, it's just three more prints from Jeff Pina, who could easily win an award for most prolific artist at WonderCon this year.
Anything we missed? Let us know in the comments, drop us a line, or tweet us at @SD_Comic_Con.