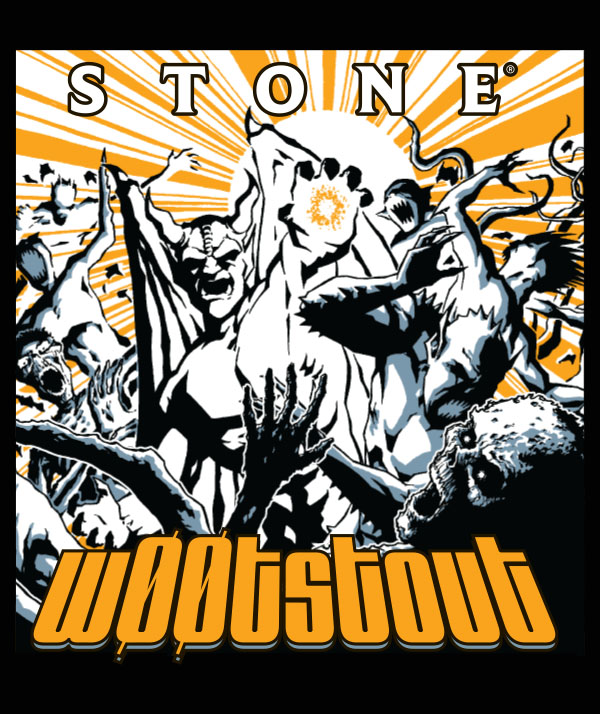 When three of the nerdiest beer lovers get together and decide to brew their own beer, you know it's going to be exceptionally good. Besides, no great ideas were discovered over a salad. This year marks the tenth anniversary of Wil Wheaton, Drew Curtis, and Greg Koch collaborating with San Diego's Stone Brewing to create w00tstout, the stout that makes Guinness taste like Coors Light.
This year's event has gotten not only a name change, but also a change of venue.
Join the celebration at the Stone Brewing Tap Room – Kettner on Thursday, July 21 from 7pm PT to 11pm PT for "an epic yet intimate affair". 
While you're there, you'll also be treated to w00stout creations (including casks, past releases and a special cuvee blend), tasty bites, and meet-and-greet opportunities with Stone brewers and this year's label artist, Jim Calafiore.
Tickets are available at eventbrite for $85 each and include:
15 3oz tasters (5 of which count towards w00tstout pours) 
Rare glassware from past w00tstout releases to take home 
Tasty bites including a special dessert creation to pair with Stone w00tstout 10.0 
Live DJ