The eternal question, "When will badges be shipped?" has been answered — and the answer is now. Or, more accurately, late last week.
General attendees at San Diego Comic-Con can now login to their Member IDs to get tracking details on their badge (and you can get more details on where to find this in the Toucan Blog). Note that though the tracking number is USPS, you will be able to track it via UPS. Currently, it appears that only General Attendee badges are being sent, with Professionals and Press badges being mailed at a later date.
When the badges do arrive, let's get the bad news out of the way first: There is no badge box this year, and no pin. It's vaguely possible we'll get a pin when we pick up our bags, books, and lanyards in Sails — but it's equally (if not more) likely that Comic-Con International simply didn't want to spend that extra money this year after two years with no conventions/revenue stream.
What you will receive is simply your badge — which has a design for The Lord of the Rings: The Rings of Power. While The Walking Dead had a good (and long) run, this year it's all about Prime Video.
We already know that the Lord of the Rings series is getting a big Hall H panel (and perhaps this is why it's currently the only series to announce; maybe they wanted to get out ahead of the badges arriving). But an immersive offsite seems like a lock, and is surely not too far behind.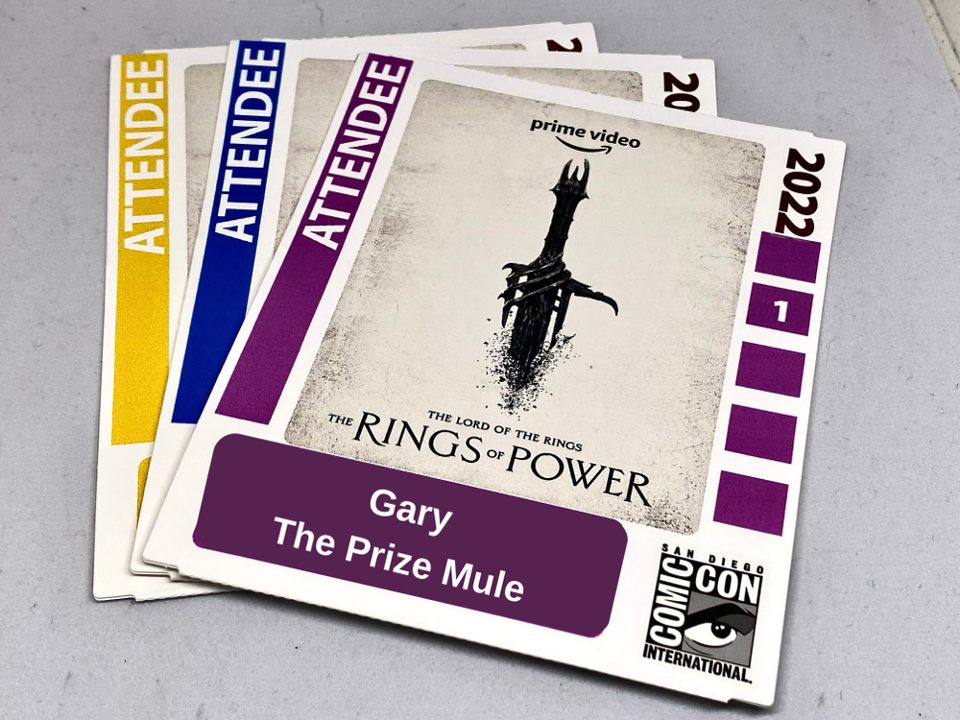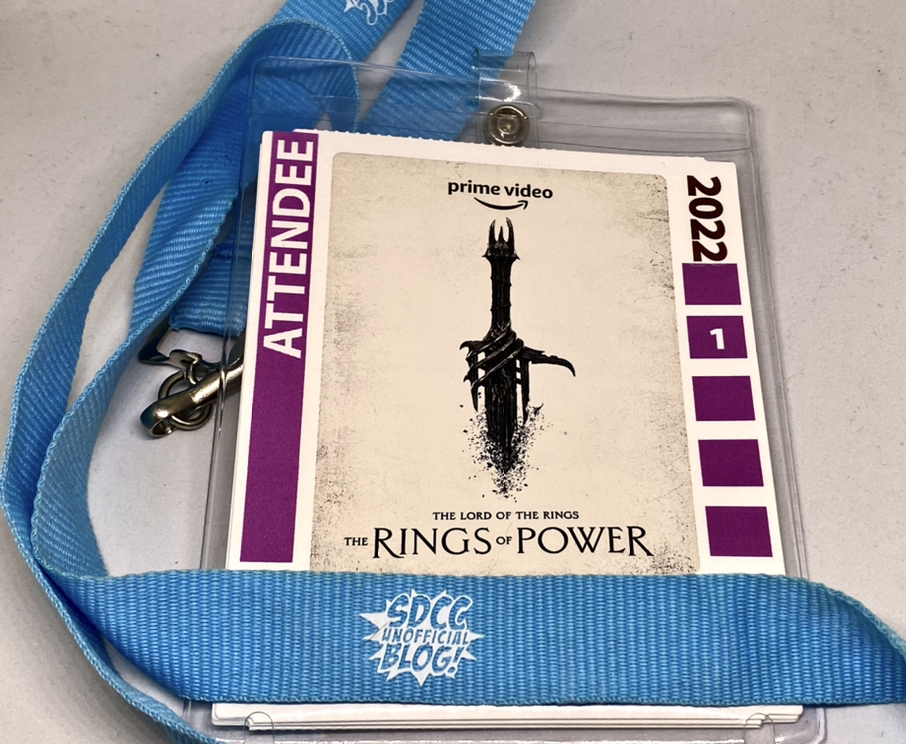 And yes — this year's badges do have RFID, in the form of a sticker on the plastic holder (which is the same as it was in 2019).