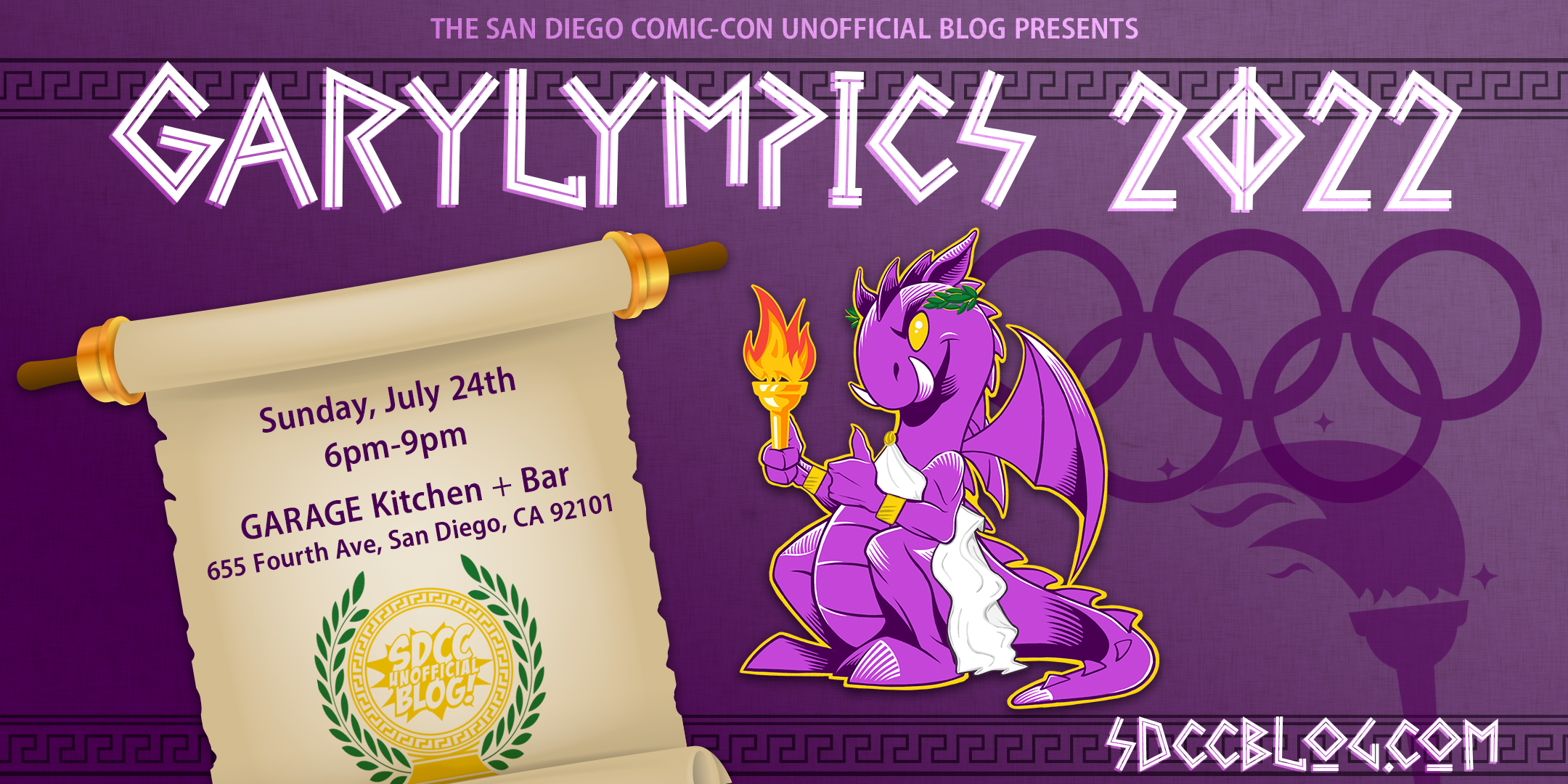 The San Diego Comic-Con Unofficial Blog is back, with the only afterparty… actually after the con!
Are you ready to prove your worth to Gary the Prize Dragon, our tenacious anti-mascot? You'll get that chance at the 2022 San Diego Comic-Con Unofficial Blog GARYLYMPICS.
Gather one and all to test your brawn of brain and body. The Garylympics offers a chance to flex your convention fortitude with trivia, prizes (from some of the biggest companies at the con), games and more, all in the company of the UBlog team, and of course, Gary, in all his glory. Just remember the #1 rule: Prize Dragons are better than Prize Mules.
Join Gary and the UBlog team on Sunday, July 24 from 6pm-9pm at the GARAGE Kitchen + Bar (655 4th Avenue, San Diego).
All attendees will receive two drink tickets, valid for wine, beer, well liquor, soft drinks, sparkling water, juice, and/or coffee — and even a drink worthy of dragon-lovers. All attendees will also receive a raffle ticket for prizes from a variety of awesome companies, as well as a goodie bag.
VIP attendees will also receive an event-exclusive t-shirt, available ONLY to GARYLYMPICS VIP ticketholders and the UBlog team, and a special surprise: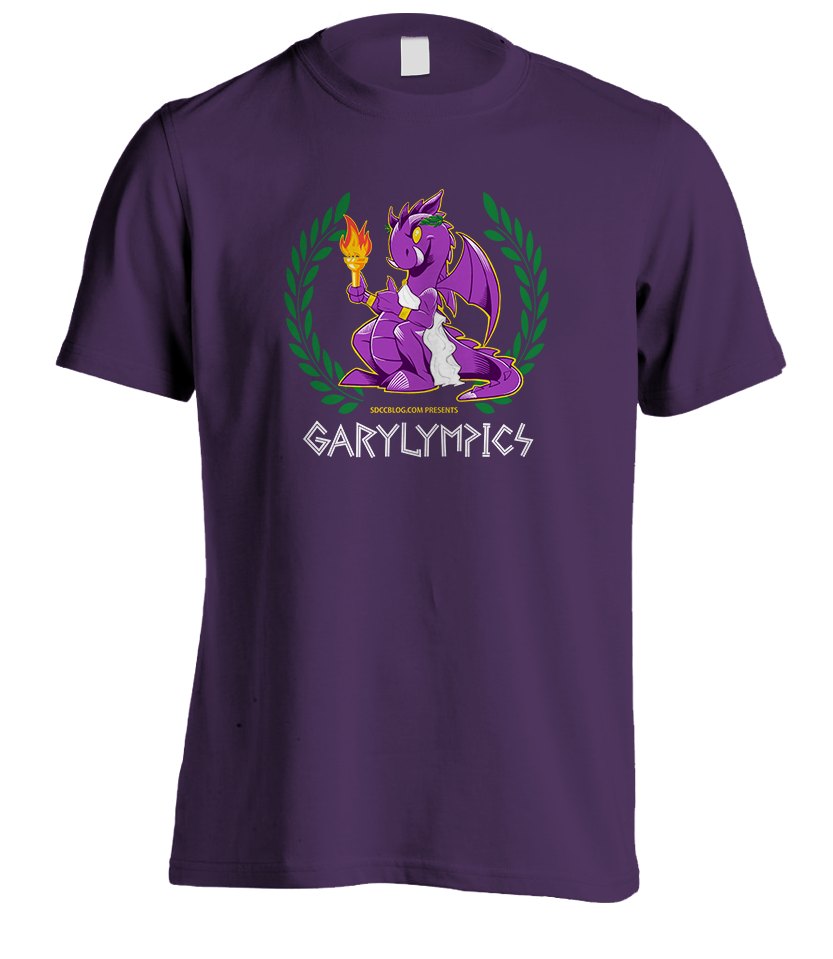 Tickets will be available starting Monday, June 6 at 10am PT. There are two ticket tiers:
General Attendee – $36 (includes 2 drink tickets + 1 raffle ticket)
VIP – $70 (includes 2 drink tickets + 1 raffle ticket + exclusive GARYLYMPICS shirt in the size of your choice)
UBlog Patrons will have a first chance at tickets on Friday, June 3 at 10am PT.
If you purchase a VIP ticket, you will be contacted for your shirt size.
ALL AGES! Food will also be available on-site for purchase.