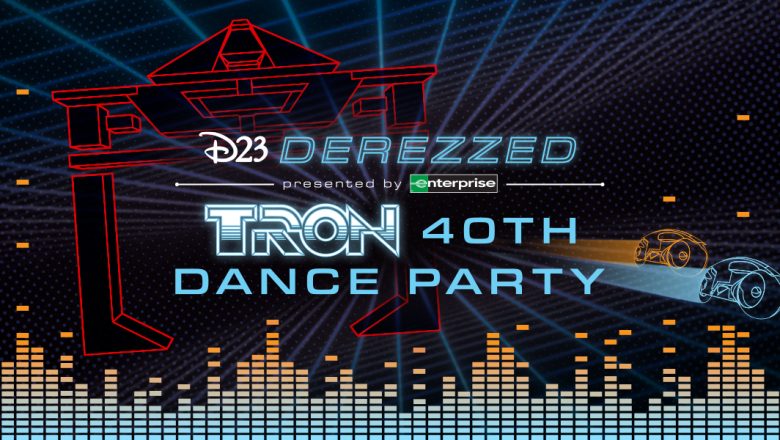 Get ready to party like it's 1982, as D23 will be hosting a Tron 40th Anniversary Dance Party at San Diego Comic-Con.
D23 Members can take part in an epic Tron dance party on Friday, July 22 at the House of Blues from 7:30pm-11pm (doors will open at 7:30pm). [EDITOR'S NOTE 6/29: Disney originally announced this event as being on Thursday, July 21, then later corrected it as Friday, July 21. Ticket holders who purchased prior to the correction will receive a free drink ticket]
Fans from across the Grid can dance until they "Derezz" and go to the end of the line in a night within the digital world. Programs in attendance will thrill to the electronic beats of DJ sets from Jason Bentley, Music Supervisor of Tron: Legacy and KCRW Host and Musical Director, and one of the hottest global names in electronic music, Qrion, along with some surprises specially coded for pure enjoyment.
There will be light snacks and sweets, and a commemorative keepsake.
Tickets are $45 for Gold Members and $65 for General Members and will go on sale on Tuesday, June 21 at 10am PT.