There are 24 days until San Diego Comic-Con 2022. That feels so good to say, like we haven't had an SDCC since 2019! Hopefully, you're deep into SDCC planning right now, creating spreadsheets, making lists, checking them twice, and, of course, following our Under the Tents posts for the latest and greatest SDCC news.
Here's a look at some of the news you might have missed:
Artist Erik Arreaga is making it easy for San Diego Comic-Con attendees to stay safe and stylish with his exclusive face masks. Each mask will be available for $15 or you can get the whole set for $60. For ordering details

contact

erikarreaga9@gmail.com or on Instagram.
Illustrator Dan Veesenmeyer is giving me flashbacks to Saturday mornings in 1992 with his '90s X-Men, The Animated Series Rogue print he's bringing to Table #DD-19 in Artists Alley this year.
Whew!

My ultimate '90s X-Men TAS Rogue print is done.
Off to printer then SDCC.
Later I'll release online after the event.✌️

Taking rest of the day off. pic.twitter.com/Ig35AkJbR5

— Dan Veesenmeyer (@dveese) June 24, 2022
Say, would you like a chocolate covered pretzel? New Jersey-based clothing brand RSVLTS (rose-uh-velts) announced their collaboration with fellow Jersey Boy Kevin Smith at his Mooby's Pop Up at SDCC this year. Look for them and their line of apparel at the Hollywood Babble-On live event on Saturday, July 23 at 9pm PT at the Tin Roof in the Gaslamp. You don't need an SDCC badge to attend, but you do need a ticket for the event.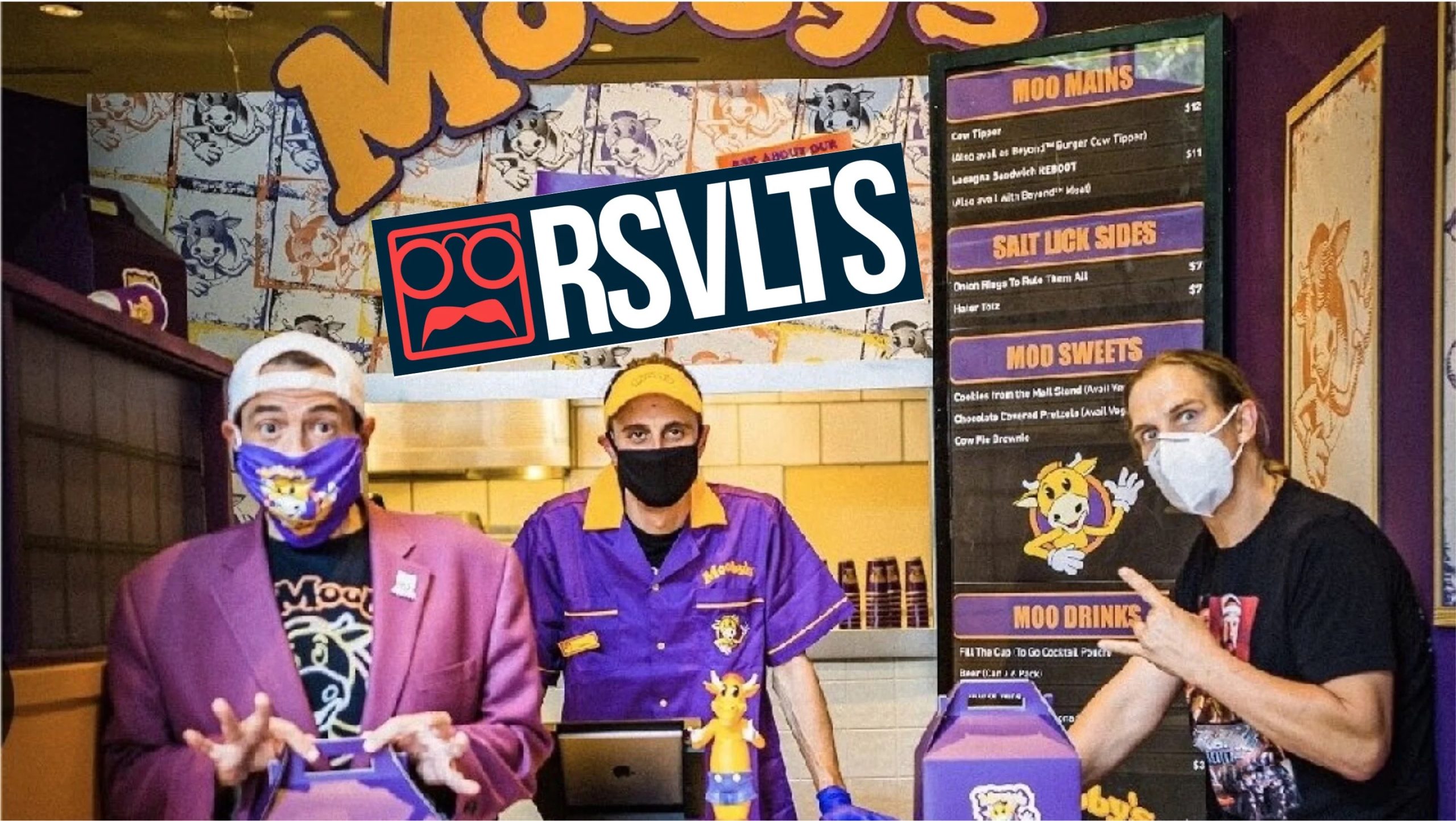 You'll find Disney concept designer Nicolas Bannister among the many amazingly talented artists at the Gallery Nucleus Booth during SDCC this year. He's also bringing with him these brand new stickers to Booth #2015 during the Banncars signing sessions. Look for more details about this "SOON".
New pack of stickers available from me only, next month during the San Diego Comiccon.
DM or meet me at the @gallerynucleus booth during the Banncars signing sessions. Details soon.#stickers #ghostbusters #ecto1 #bttf2 #backtothefuture #bttf #jurassicpark #moviecars #sdcc2022 pic.twitter.com/quSwjg1acY

— BANNISTER (@bannister01) June 24, 2022
Publishers Red 5 Comics is bringing an exclusive release of their comic, INCOMING!, to Booth #1717 at SDCC this year, featuring new short stories and pin ups.
Attending SDCC 2022? Pick up an exclusive copy of INCOMING featuring short stories and pinups for Divebomb, Carriers Season two, and Kanin The Marauderboth, all of which are coming later this year from Red 5 Comics!#SDCC #supportindiecomics #makecomics #readmorecomics pic.twitter.com/R49uE65fLT

— Red 5 Comics (@red5comics) June 24, 2022
<<Obi-Wan Kenobi series finale spoiler alert>> Who truly murdered Anakin Skywalker? Artist Ethan Castillo turns to the dark side with his latest Post-It Note sketch of Anakin Skywalker/Darth Vader.
"I did."#ComicCon #SDCC #SDCC2022 #SanDiegoComicCon #StarWars #ObiWan #ObiWanKenobi #SakuraofAmerica #PigmaMicron #GellyRoll pic.twitter.com/Kjf311zZBp

— Ethan Castillo (@EthanCastillo05) June 25, 2022
Since we're on a Disney theme right now, let's keep that train rolling with some more samples of what Disney artist James Silvani is bringing to Booth #5555 at SDCC. By the way, he's still taking pre-show commissions if you want to order some unique, original artwork.
Keep yourself warm in the line for Hall H with more art available at booth 5555 at SDCC. Starting at $120. pic.twitter.com/YSo2MKenAm

— James Silvani (@SilvaniArt) June 25, 2022
Even those not attending San Diego Comic-Con this year will get to enjoy some of the festivities. According to CordCutterNews.Com Pluto TV will be airing all of IGN's live coverage on the IGN channel, which is #805. As a reminder, Pluto TV is a free app

Korean artist Kim Jung Gi (who currently holds the record for "Longest drawing by an individual" in the Guinness World Records book) will be attending San Diego Comic-Con and offering a 10% discount on his latest hardcover sketchbook, filled with 480 pages of dynamic and mesmerizing artwork.
If you have been following the work of Patrick Ballesteros, you know there is no pop culture subject matter too big or too small for him to tackle….and that includes epic battles and grudges that span decades, as we can see in this tiny peek of an Obi-Wan Kenobi work in progress.
A new challenge accepted! Coming soon.#SDCC2022 #SDCC pic.twitter.com/letswoJ4tj

— Patrick Ballesteros SDCC DD-08 (@PatrickBallest) June 25, 2022
Good news continues to come to those patient enough to wait. Jen Williams of The Utensil Company is celebrating moving from the waitlist to the exhibit floor, table C-04, to be specific. Congrats to Jen and we look forward to seeing what you are bringing.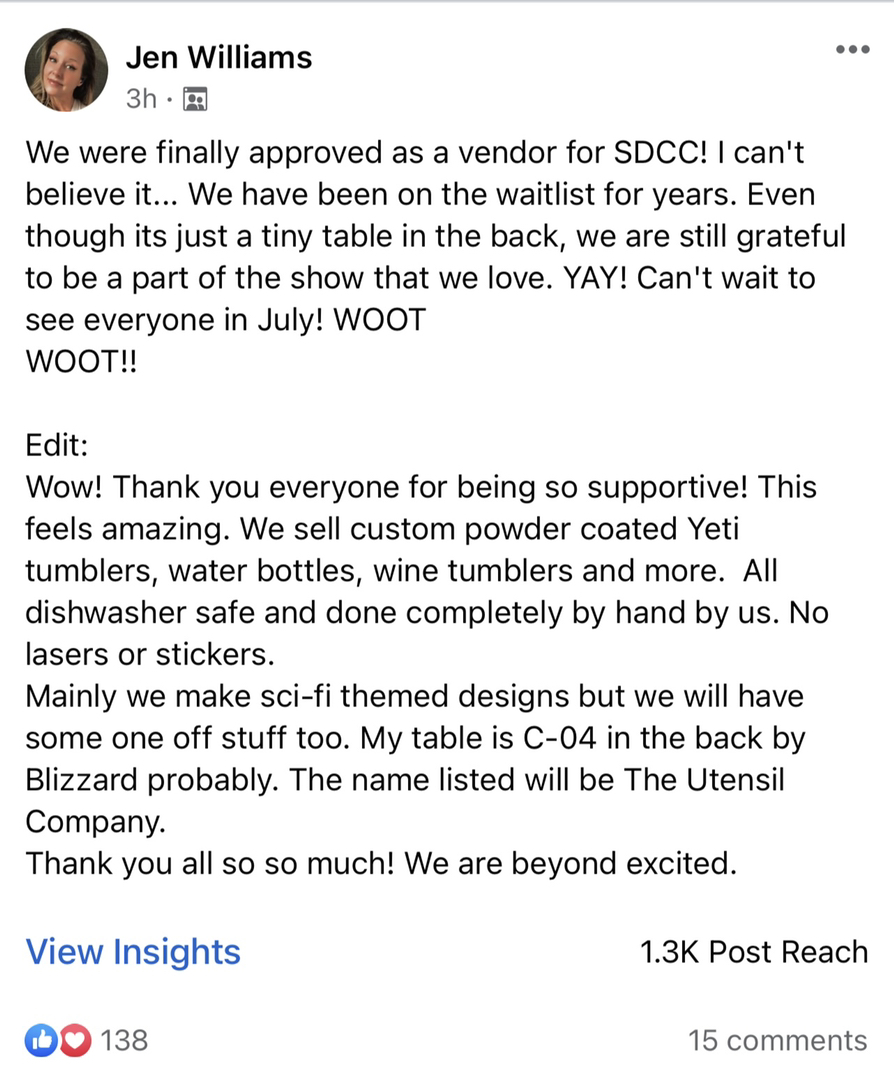 Anything we missed? Let us know in the comments, drop us a line, or tweet us at @SD_Comic_Con.
If you missed our previous Under the Tents 2022 posts, you can find them HERE.