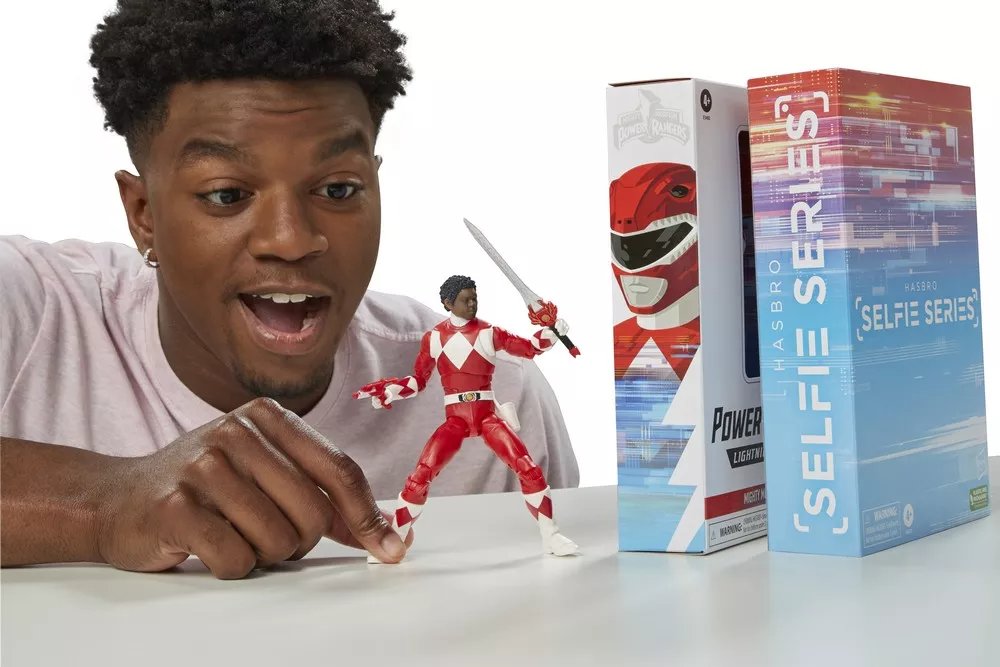 Have you always wanted to be an action figure? Hasbro is giving fans that chance with their new Hasbro Selfie Series, which allows fans to create a collector-grade 6-inch action figure in their likeness.
You can put yourself in the (action figure) shoes of characters from G.I. Joe, Ghostbusters, Power Rangers, and Marvel, as well as designs inspired by Star Wars.
The series will be launching fully this fall, but fans attending San Diego Comic-Con will have the opportunity to preview the figures, with a select number of fans being among the first to create and purchase their figures.
In order to participate, you'll need to visit the Hasbro Pulse Info Desk at Booth #3213 to obtain a ticket for an assigned timeslot. Tickets are first come/first serve.
Here's the character list: