Art should make you feel something and in the case of Daniel Danger's art, you might be better off saying that his art makes you hear something. That something might be the sound of nature taking over a collapsed house. The sound of wind through boarded up windows. Ghostly whispers and tree branches scraping. His use of colors evoke dusk, dawn and night time, with light streaming through cracks. Your eyes need time to adjust to the dark, and to Danger's artwork.
Contrary to the darkness of his art, Danger is an approachable and affable person. He will happily discuss guitar pedals with you. He has, after all, the worlds largest collection of vintage Electro Harmonix effects. He's worked for clients such as Penguin Books, Oni Press, The Dave Matthews Band, Silversun Pickups, Mondo, Snow Patrol and dozens more. Most recently, Daniel collaborated with 100% Soft to release a vinyl figure, Dumpster House Fire, brilliantly melding Danger's style with Torrance's iconic dumpster figure.
Danger will be shacked up at booth #533 this year and invites you to come over and check out five new colorway variants of his prints, plus some older items as well.
Let's take a look at what Daniel Danger is bringing:
"to all that come to this happy place" 2022 SDCC v5 "cotton candy" – $100
24×36″ ten color screenprint
signed and numbered edition of 150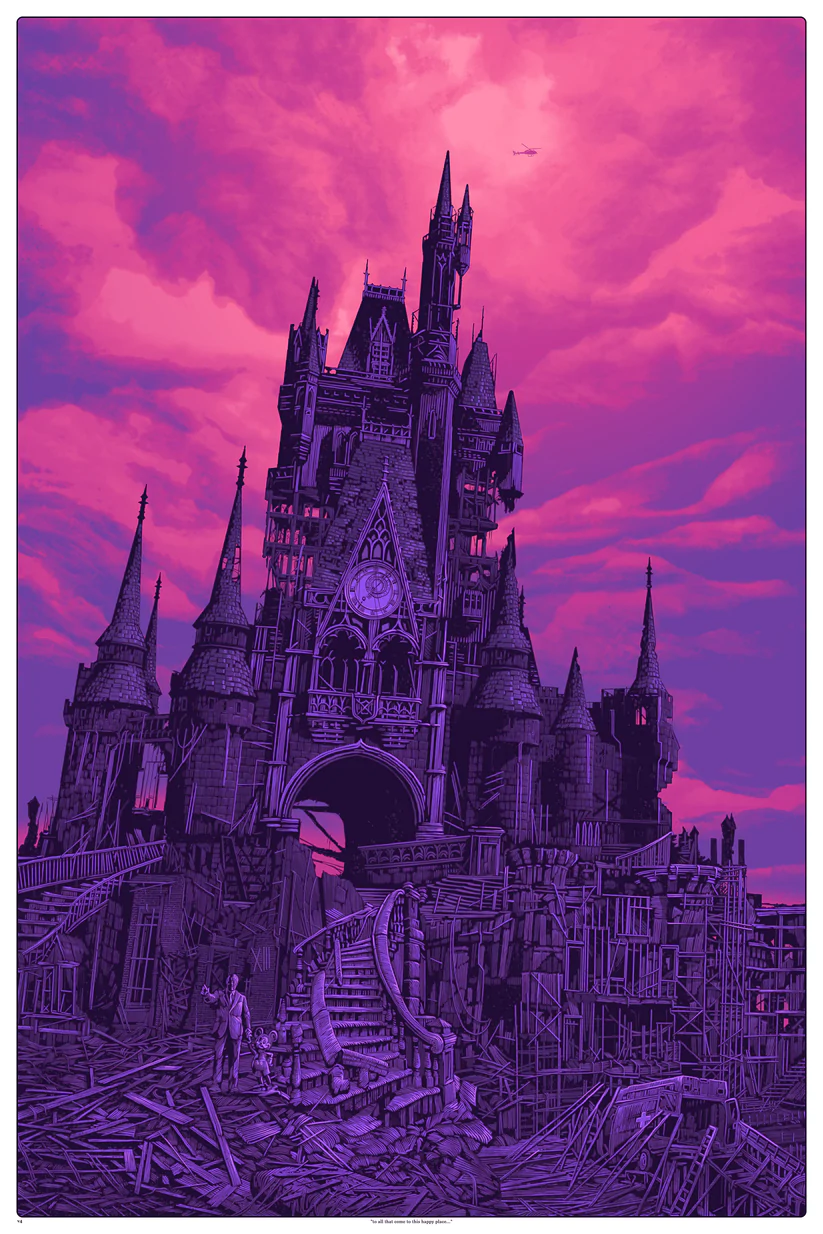 "if we go, we go together" 022 SDCC V3 – $100
24×36″ ten color screenprint
edition of 175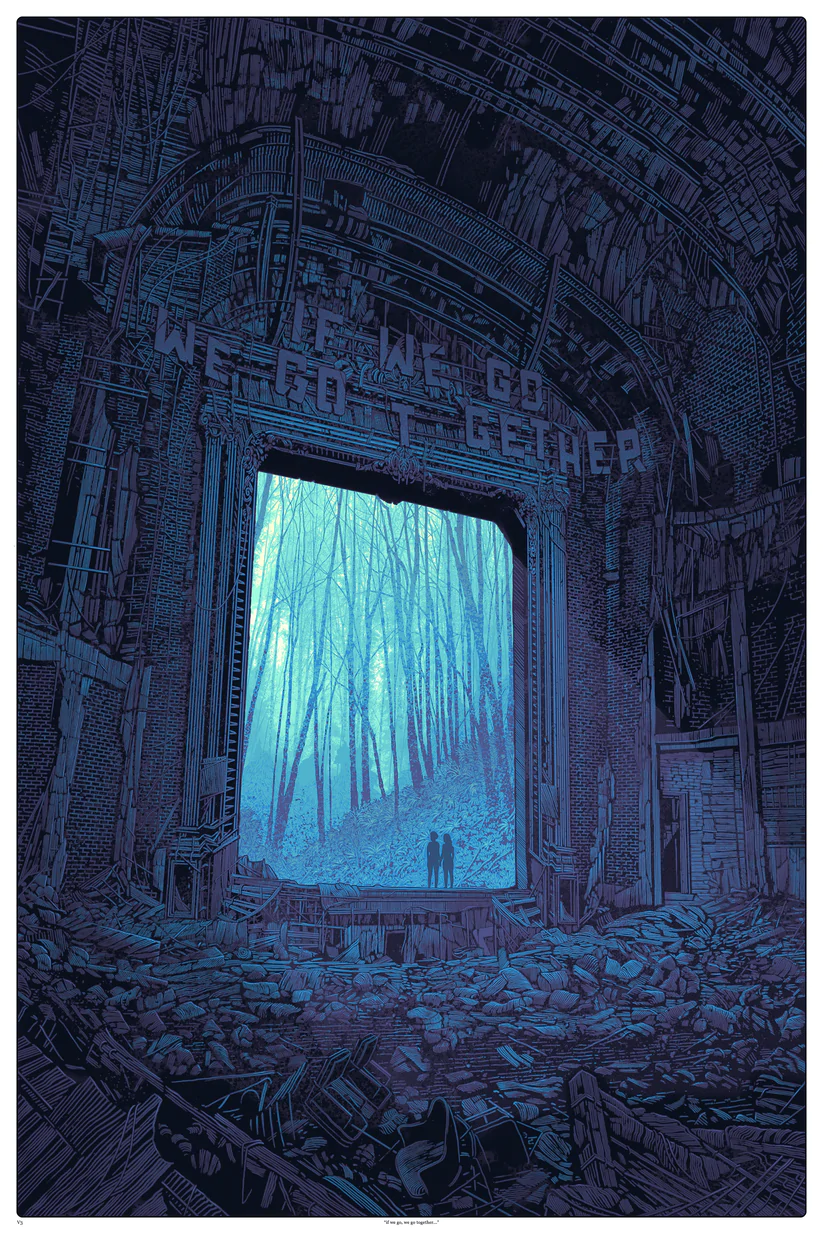 "limited to one" 2022 SDCC v4 – $60
18×24″ 9 color screenprint
edition of 150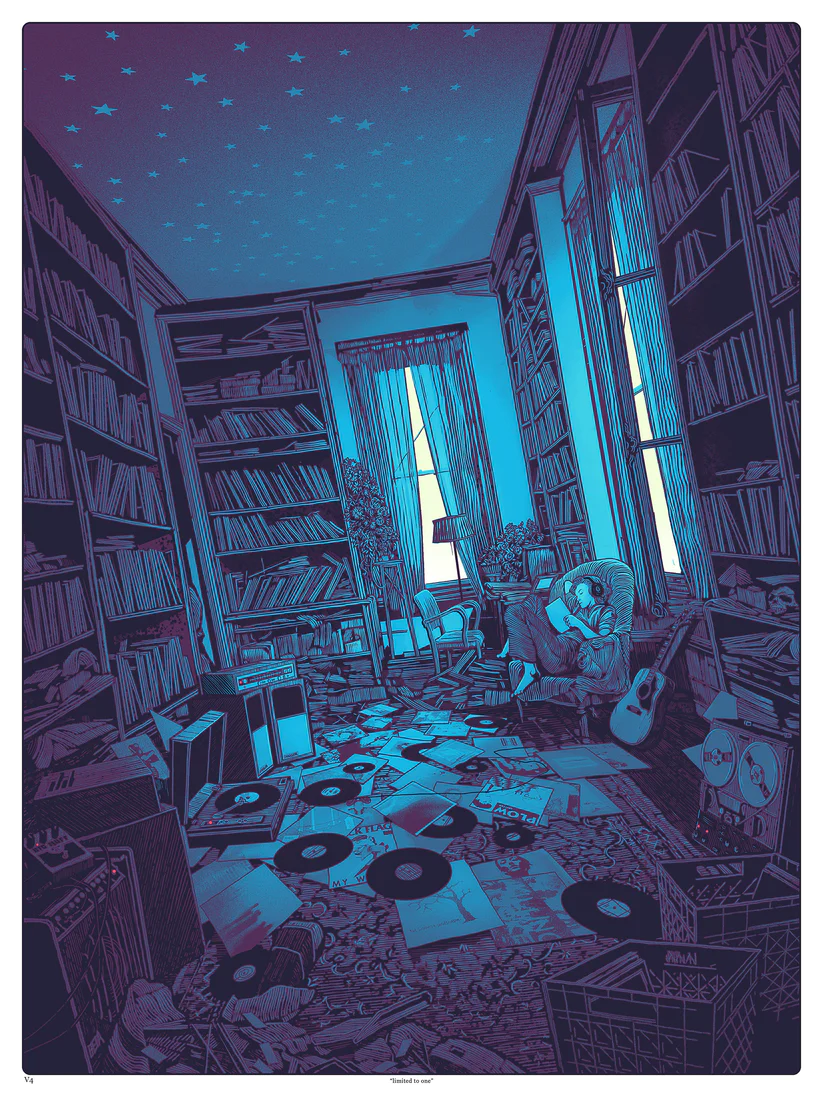 "it stopped being about the panic or the guilt and what we would build from it. it became about the horizon and those who will inhabit it." 2022 SDCC V4 – $60
18×24″ 9 color screenprint
edition of 150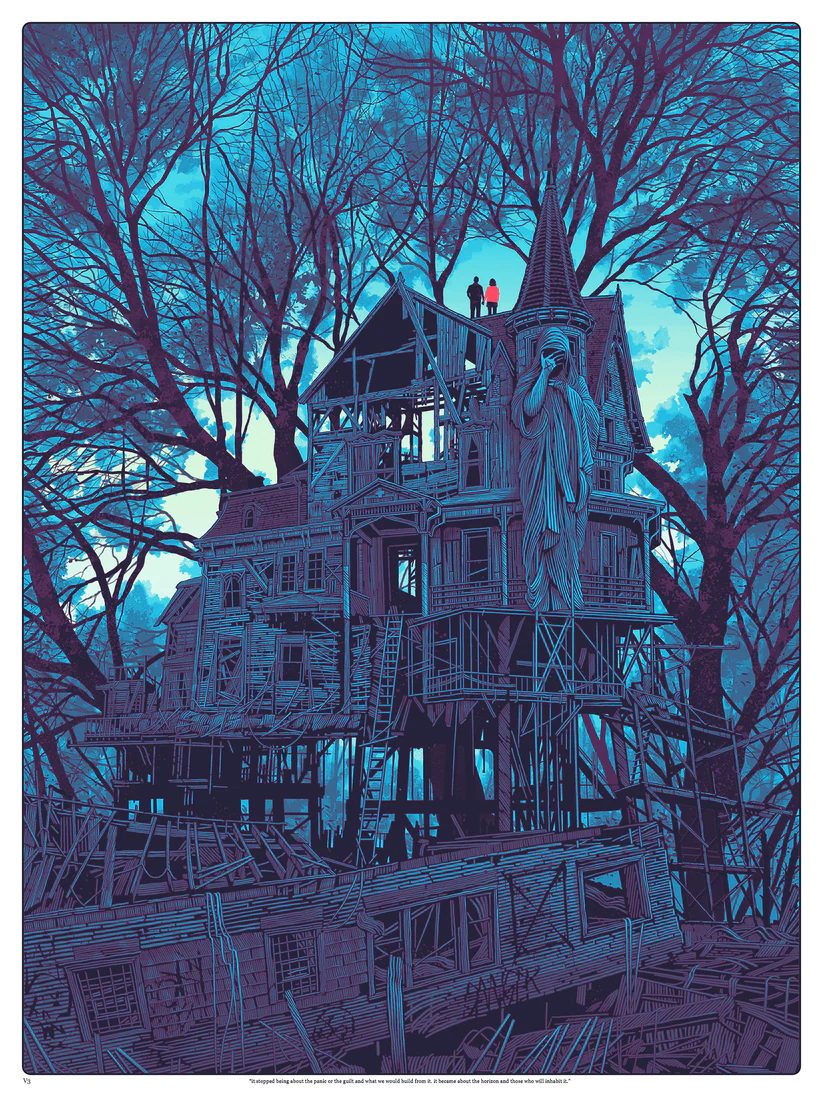 "we can no longer protect you forever" 2022 SDCC V3 – $100
24×36″ 10 color screenprint
edition of 125