Artist and illustrator Kevin Tong somehow manages to instill a sense of kinetic ethereal energy to all his artwork. They often provoke a sense of halted motion, as if time is standing still in the middle of a tornado. His work has appeared on the Atlas Obscura Travel Calendar, on gig prints, in a series of Infographic prints and on numerous personal art prints. This will be Tong's eighth time exhibiting at San Diego Comic-Con and you can find him all weekend at booth #933.
 As part of an initiative to eliminate single-use plastics, Tong will not be offering plastic bags for larger posters. For no additional cost, you can have your purchases rolled up in kraft paper and he encourages people to bring their own plastic bags or cardboard tubes. For the smaller prints, Tong will offer paper envelopes for protection.
All items will be on sale starting on Preview Night and will remain on sale throughout SDCC or as long as supplies last. 
Let's take a look at Kevin Tongs brand new items:
Based on the 2011 Nicolas Winding Refn film, these Drive Screenprinted Posters are officially licensed and approved.  They've never been released as screen prints before and will be will be premiering at San Diego Comic-Con. Each version is 24″ x 36″ with metallic inks. The regular version is an edition of 60 and will be $90. The variant edition is limited to 30 and will be $120.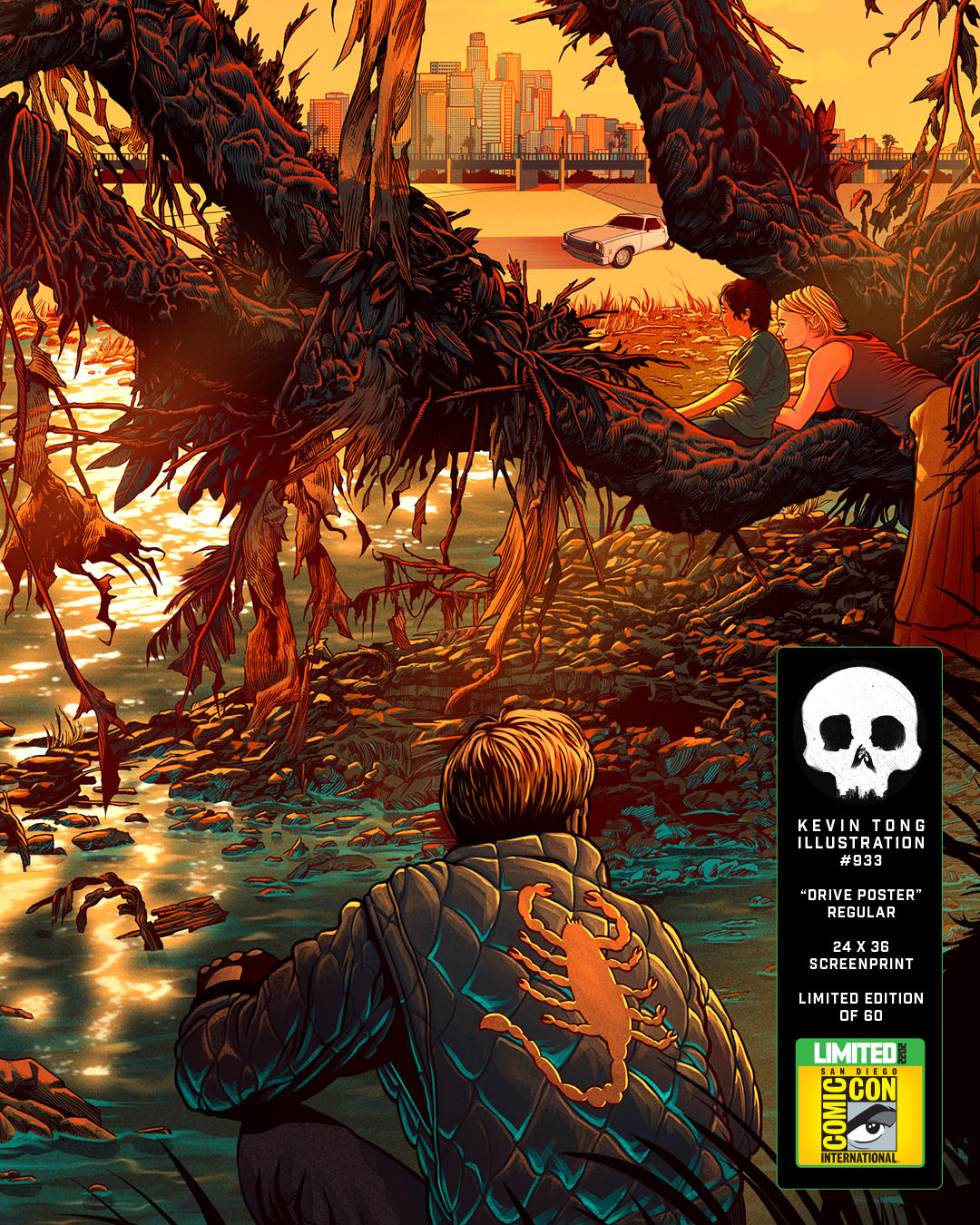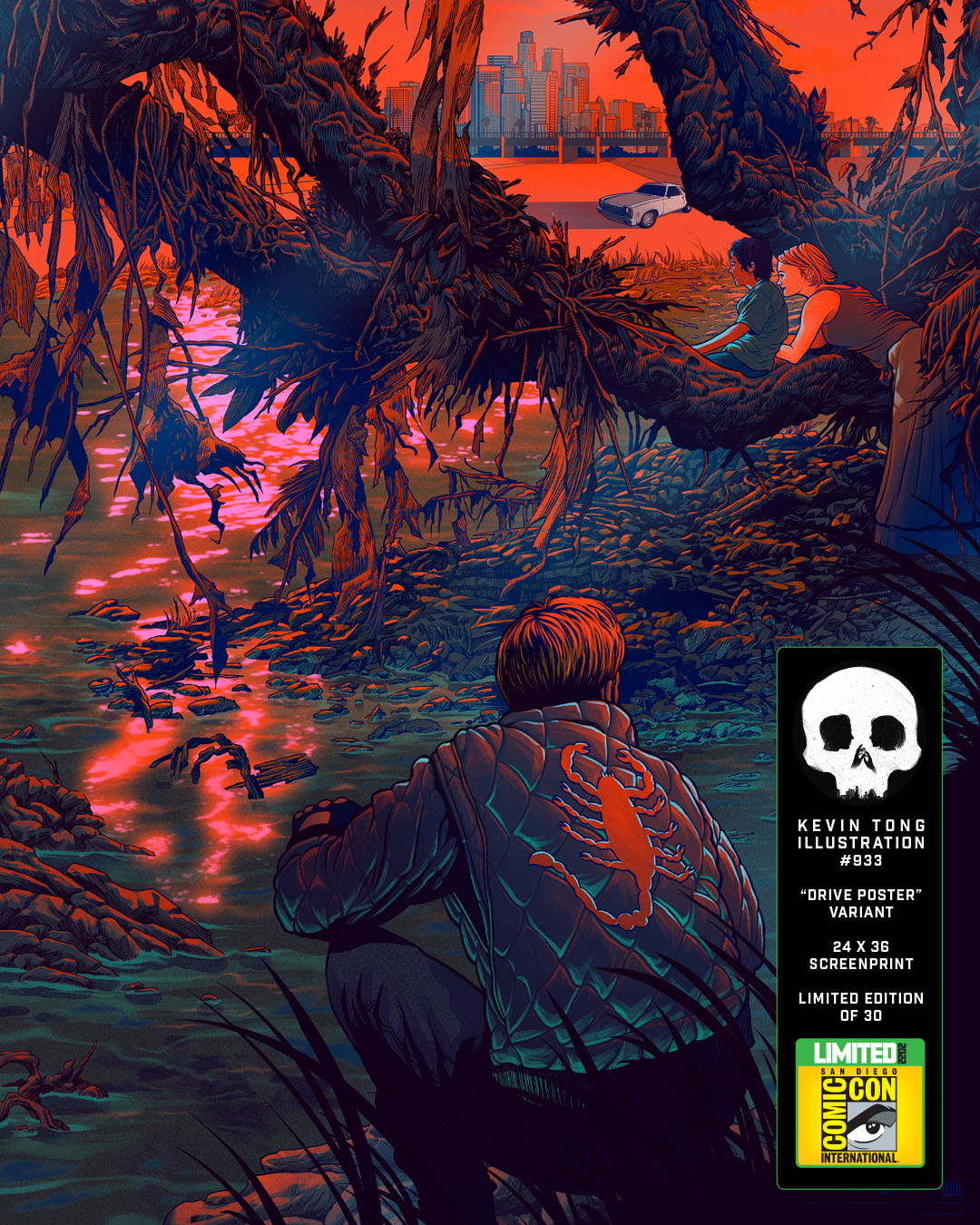 This Arecibo Fine Art Giclée Print is a true San Diego Comic-Con exclusive, it will never be sold outside of the convention. This 18″ x 24″ print, based on Tong's original idea, is a very small edition of 40 and has a price of $85.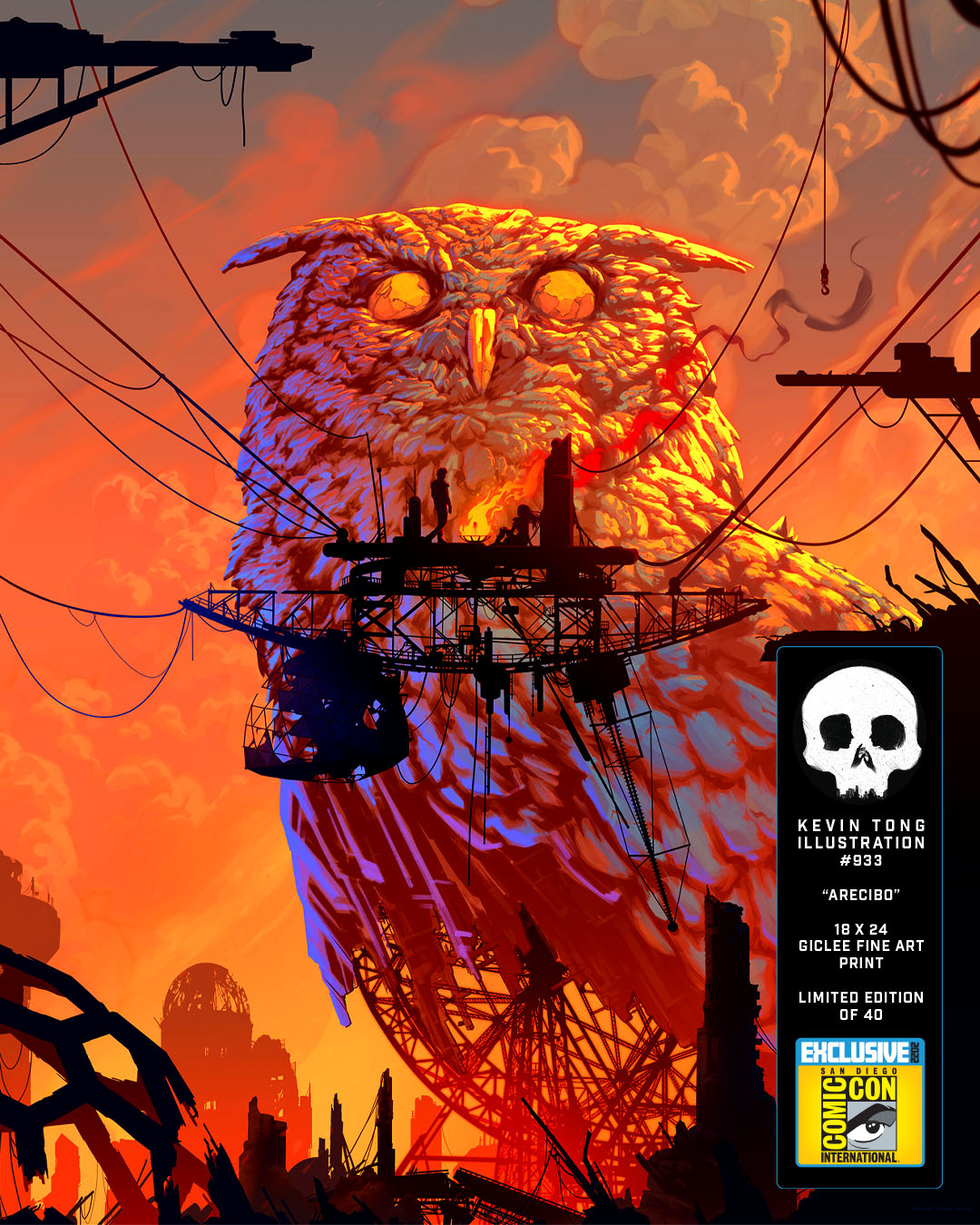 Nymph, Wendigo and Orbital Decay Letterpress Prints are created using a historic printing method that presses the ink from plates onto the paper, resulting in a a very tactile and delicate indentations in black and gold.  Each print is 9″ x 12″ on thick cardstock paper and limited to only 60 copies.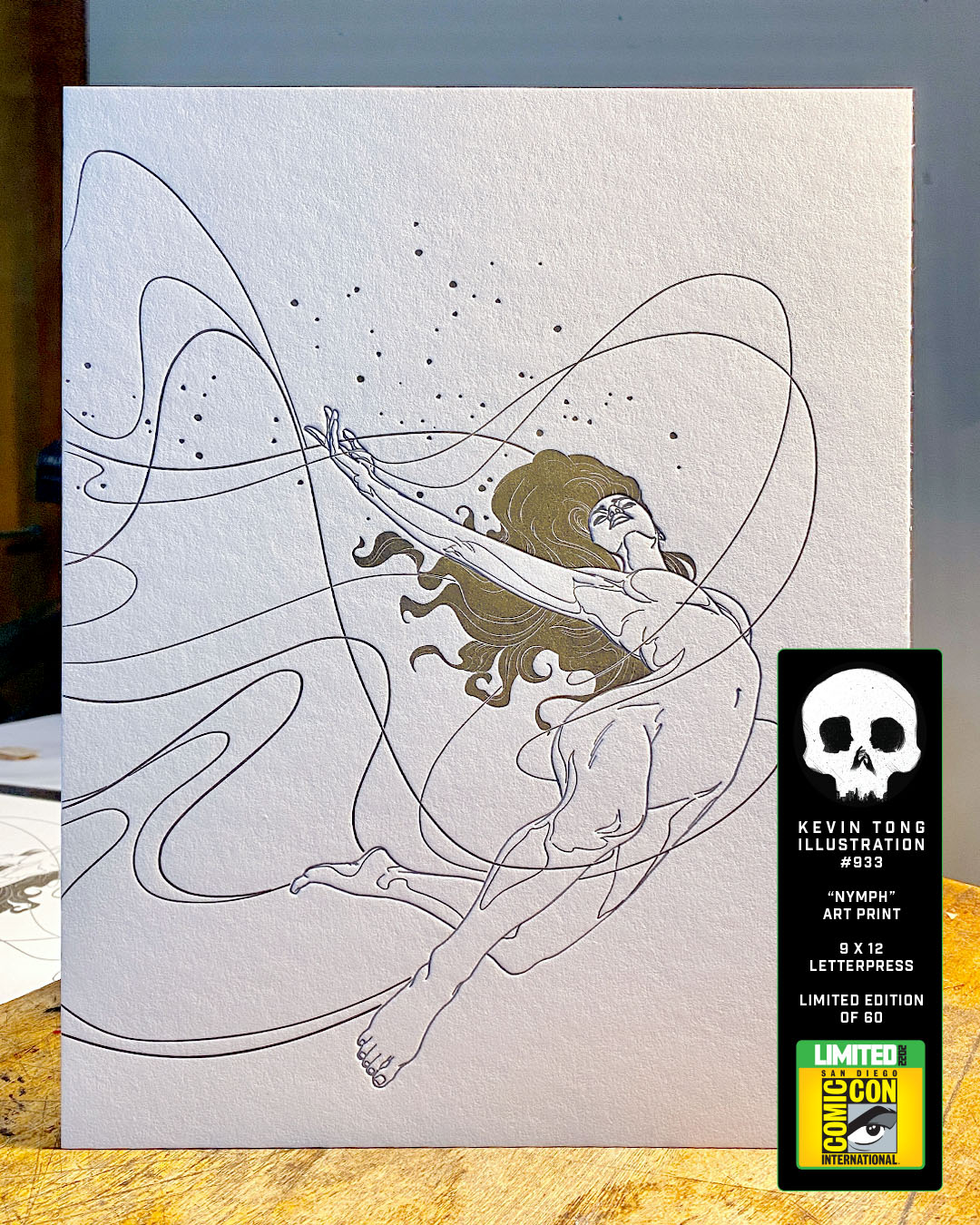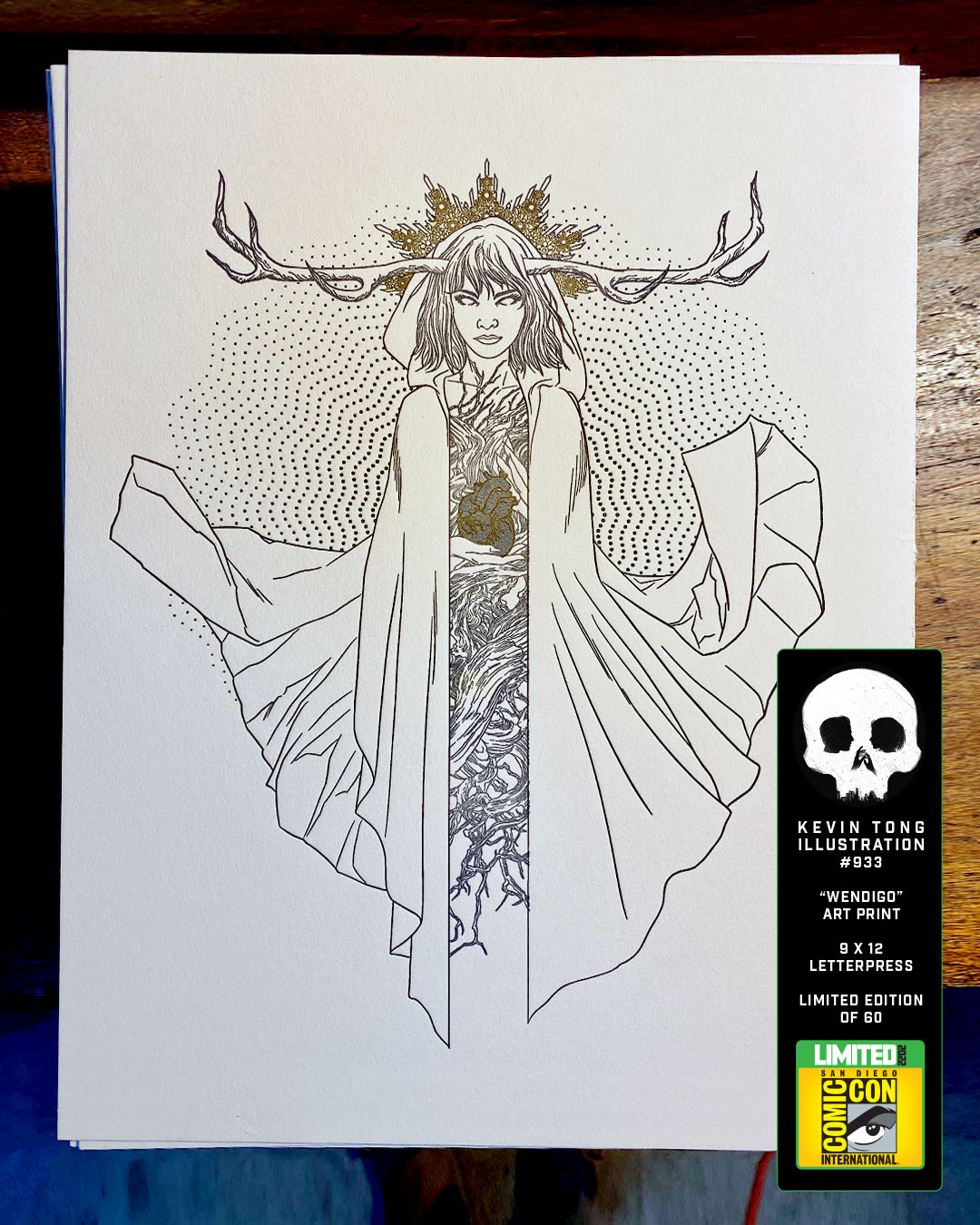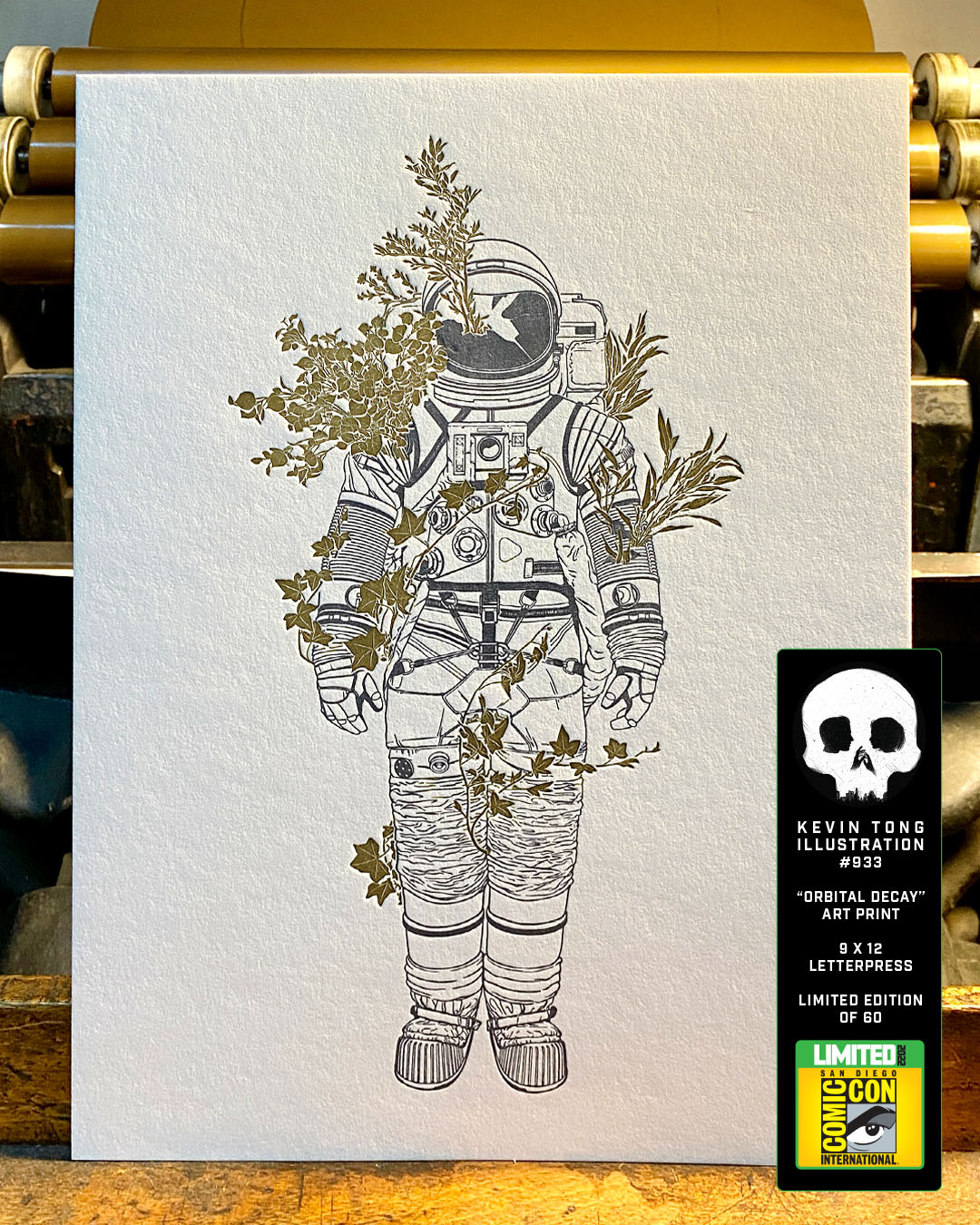 Making it's debut at San Diego Comic-Con, this clever original illustration has been recreated into both a pin and a t-shirt. The Knife Pop Hard Enamel Pin has a polished and scratch resistant surface. At a little over 1″ wide, the pin comes housed in a matchbook style package with silver foil printing for $15. The Knife Pop T-Shirt is printed on Bella Canvas Triblend Heather Black using a soft ink method resulting in what will become your new favorite tee in no time. Available in sizes S – XXL for $30.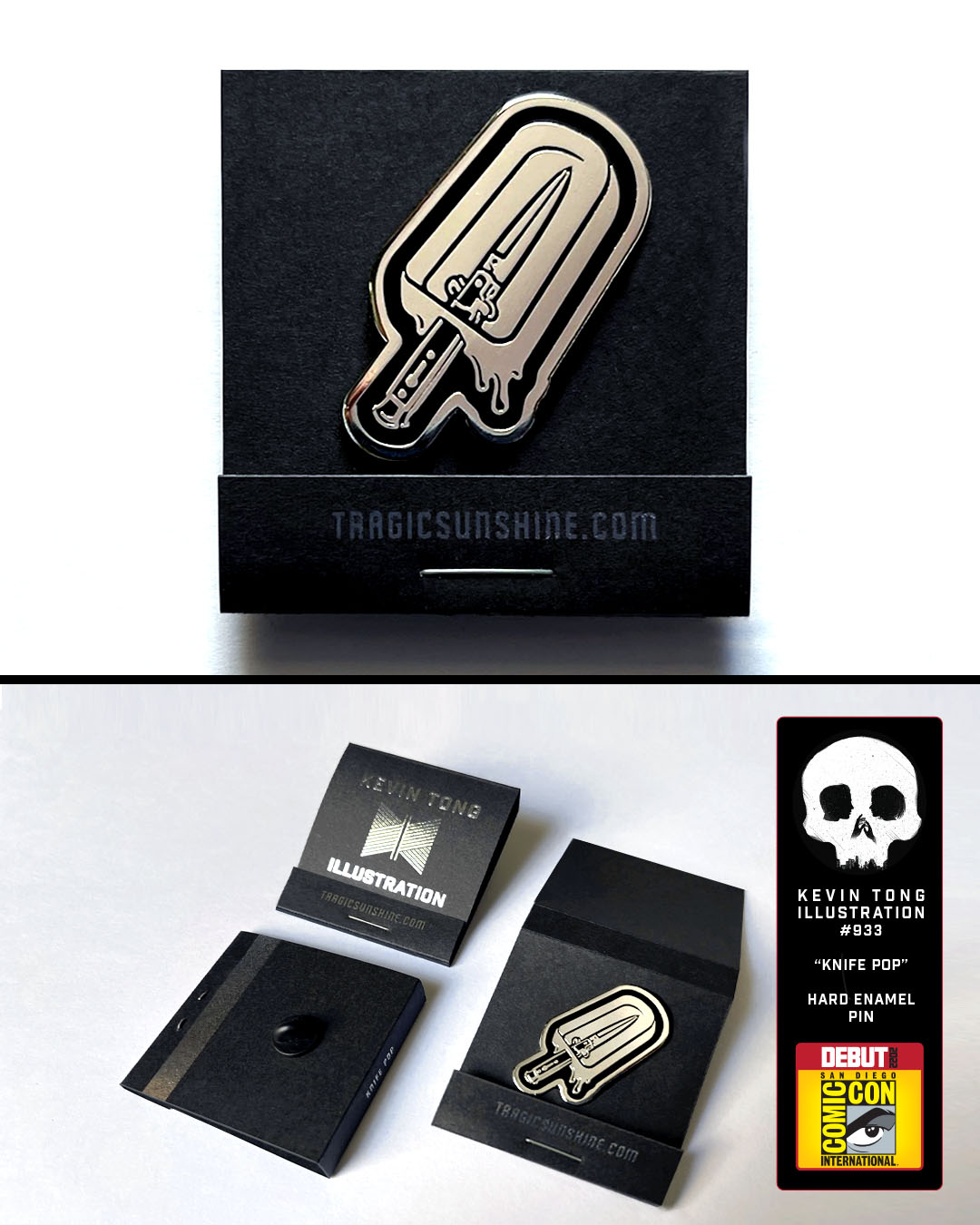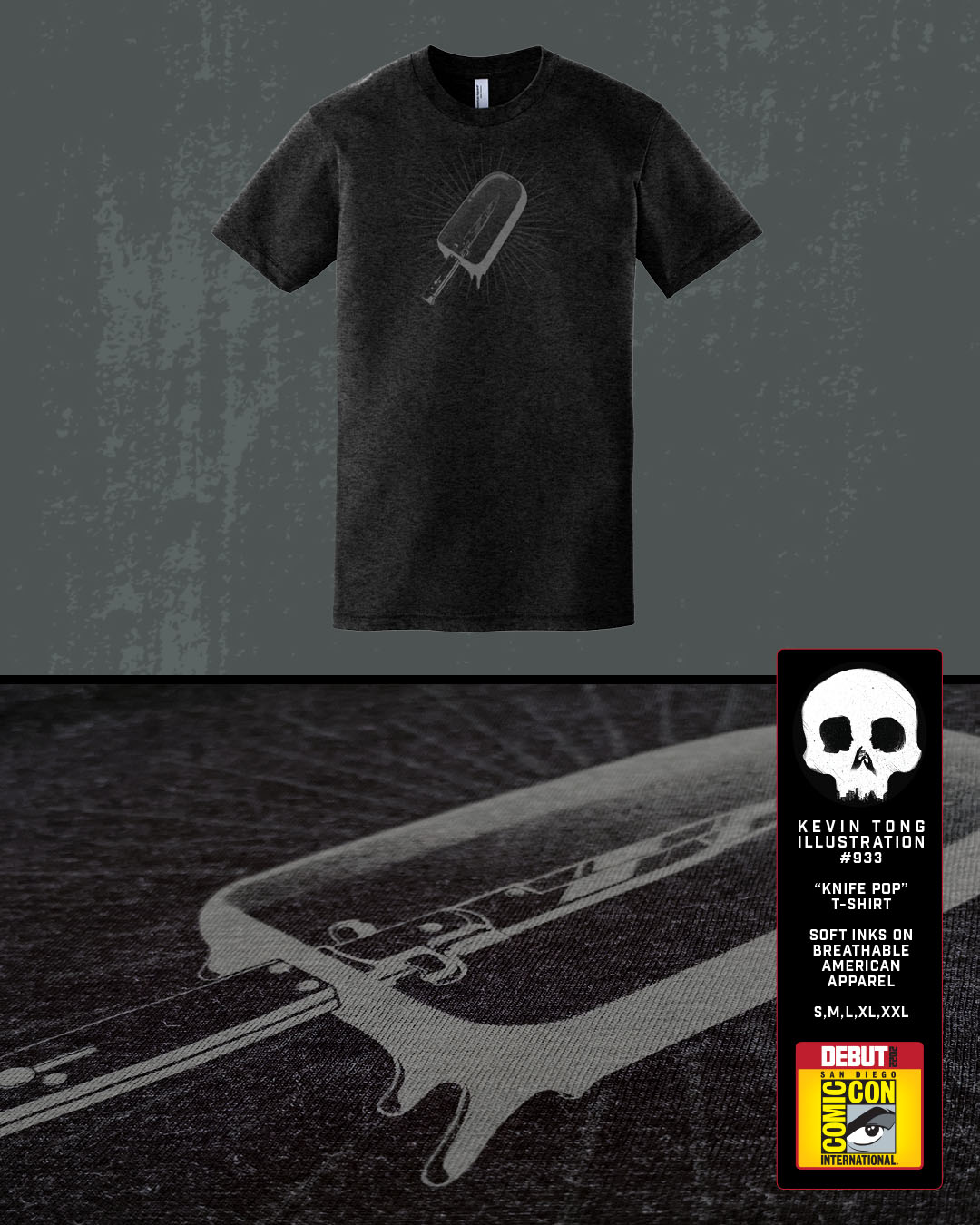 Be sure to visit Kevin Tong's booth, #933,  for all of these new San Diego Comic-Con items, as well as a selection of his older works.