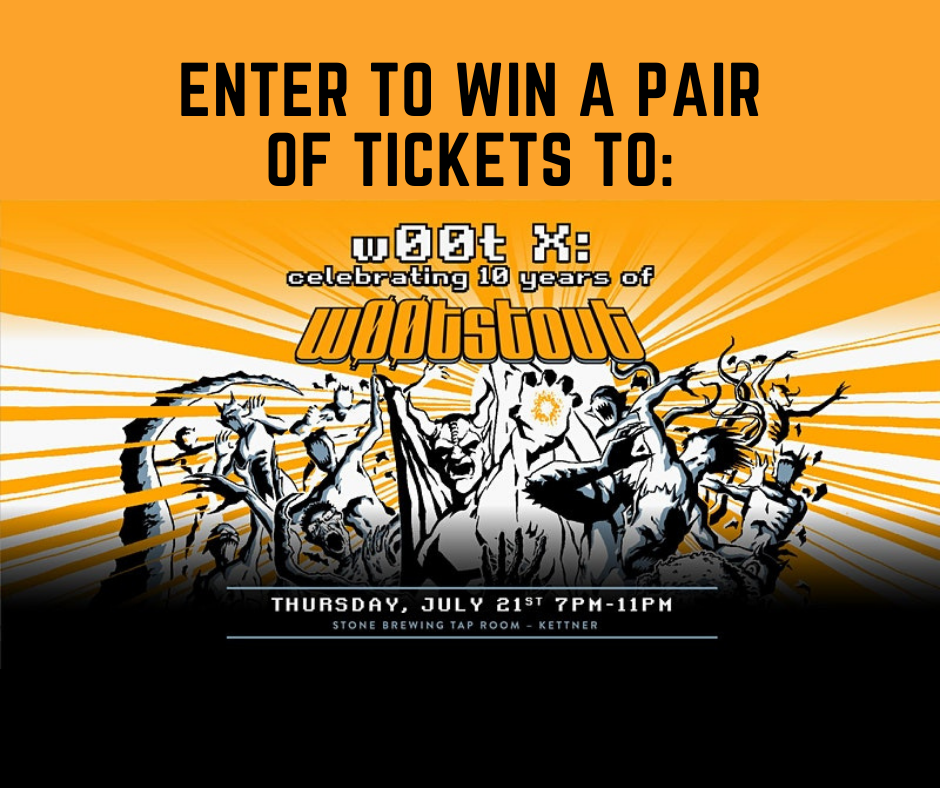 w00tstout, San Diego Stone Brewing's beertastic offsite events, may be sold out, but you can still attend.
Join Stone Brewing Tap Room – Kettner on Thursday, July 21 from 7pm-11pm PT for "an epic yet intimate affair" featuring w00tstout creations (including casks, past releases, and a special cuvee blend), tasty bites, and meet-and-greet opportunities.
The tickets include fifteen 3 ounce beer samples, rare glassware from previous w00tstout releases to take home, food, and more. They also grant you access to all of the evening's festivities, which include a live DJ.
Enter between now and Wednesday, July 13 at 11:59PM PT for your chance to win. The event is 21+.