Whether you're in town early/late, don't have badges for all days, or are simply looking for things to do in the area — the Gaslamp is full of fun things to do, and many shops love getting into the San Diego Comic-Con spirit.
BAIT
Location: 920 Fifth Ave
Boutique shop BAIT has been one of the hottest booths on the show floor the last few years, but they also have a store in the Gaslamp. No word yet at time of press if they'll be doing another Pop-Up this year, but years past have included team-ups with Call of Duty: Black Ops 4 and Joe Manganiello's streetwear brand Death Saves. Plus, their exclusives are typically also available at the shop.
Bards & Cards Game Shop
Location: 936 5th Ave.
Bards & Cards is Downtown San Diego's premier game shop for board games, tabletop role-playing games, and collectible card games. Stop by for X-Wing Thursday, a Kraken Dice Ultra-Chonky D20 launch event, a book signing with B. Dave Walters, and more.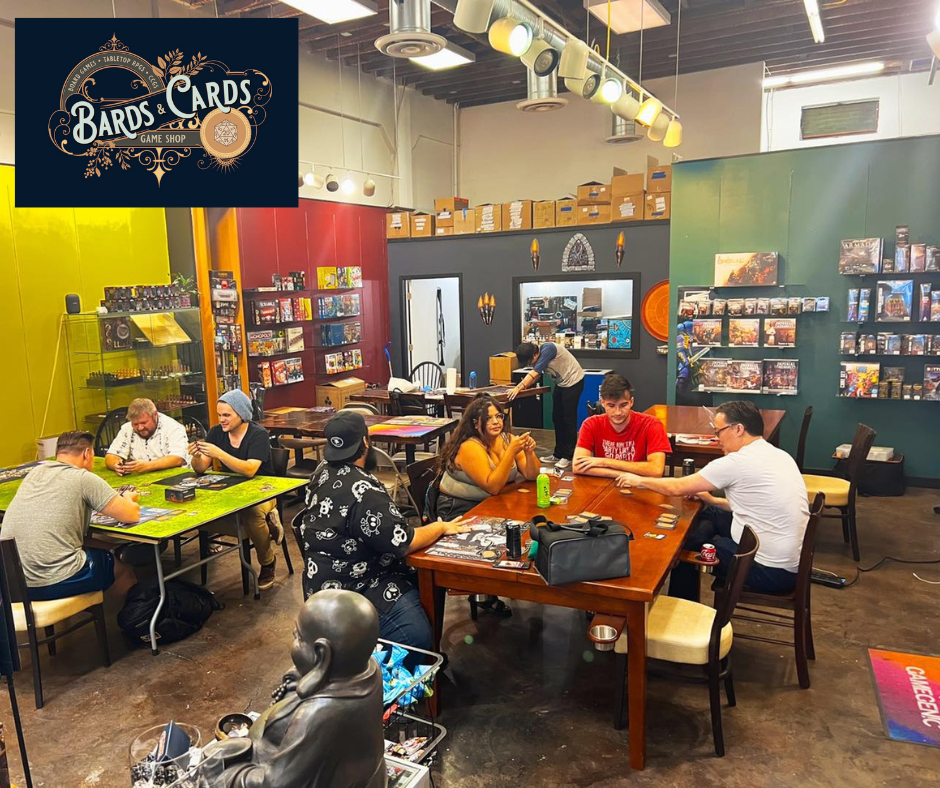 HOB Coffee Shop
Location: 1068 K St.
HOB (House of Black) Coffee Shop has all kinds of exciting activities and special during Comic-Con, including special drinks like:
Compound V (inspired by The Boys) – A kiwi and mango infused Red Bull refresher
The Hulk Smash (inspired by The Hulk) – An iced pandan latte with ube cold foam – it's green and purple!
Vecna's Upside Down Latte (inspired by Stranger Things) – An upside down iced vanilla charcoal latte topped with raspberry cold foam – it's black and red just like the upside down world!
Plus, if you show your Comic-Con badge, you'll get 10% off your order. Spend $15 or more, and you'll get to spin a prize wheel, to win items like free drinks, food, shirts, pins, stickers, and more. They'll even have SDCC themed retail items for sale, including Star Wars shirts and Game of Thrones hot cups.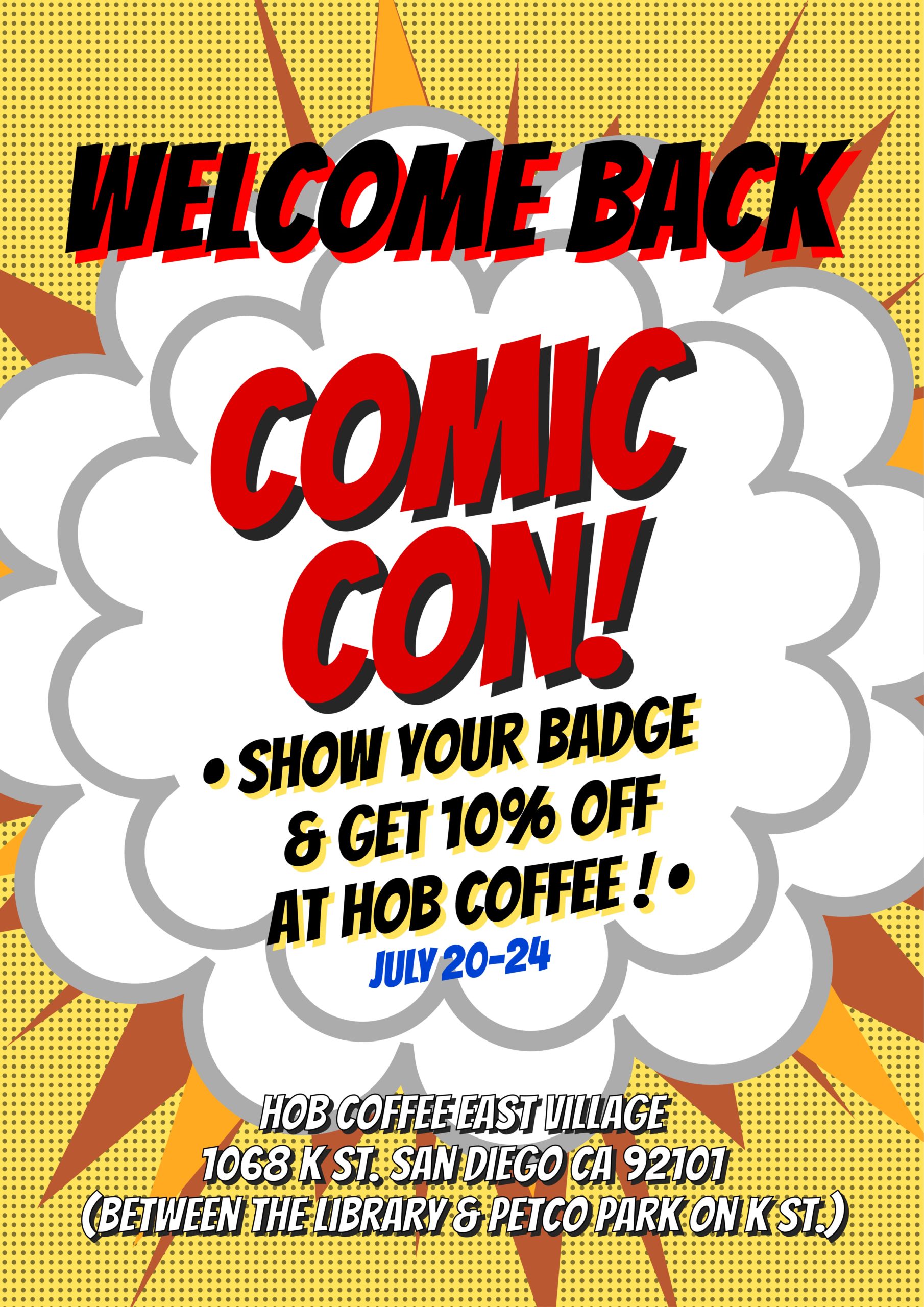 Now or Never Comics
Location: 1055 F St.
Now or Never Comics is an awesome comic book store in the heart of the East Village, less than a mile from the San Diego Convention Center. They carry new comics, back issues, trades & graphic novels, new & vintage toys, video games, and more. Trust us when we say a visit here is always worth your time.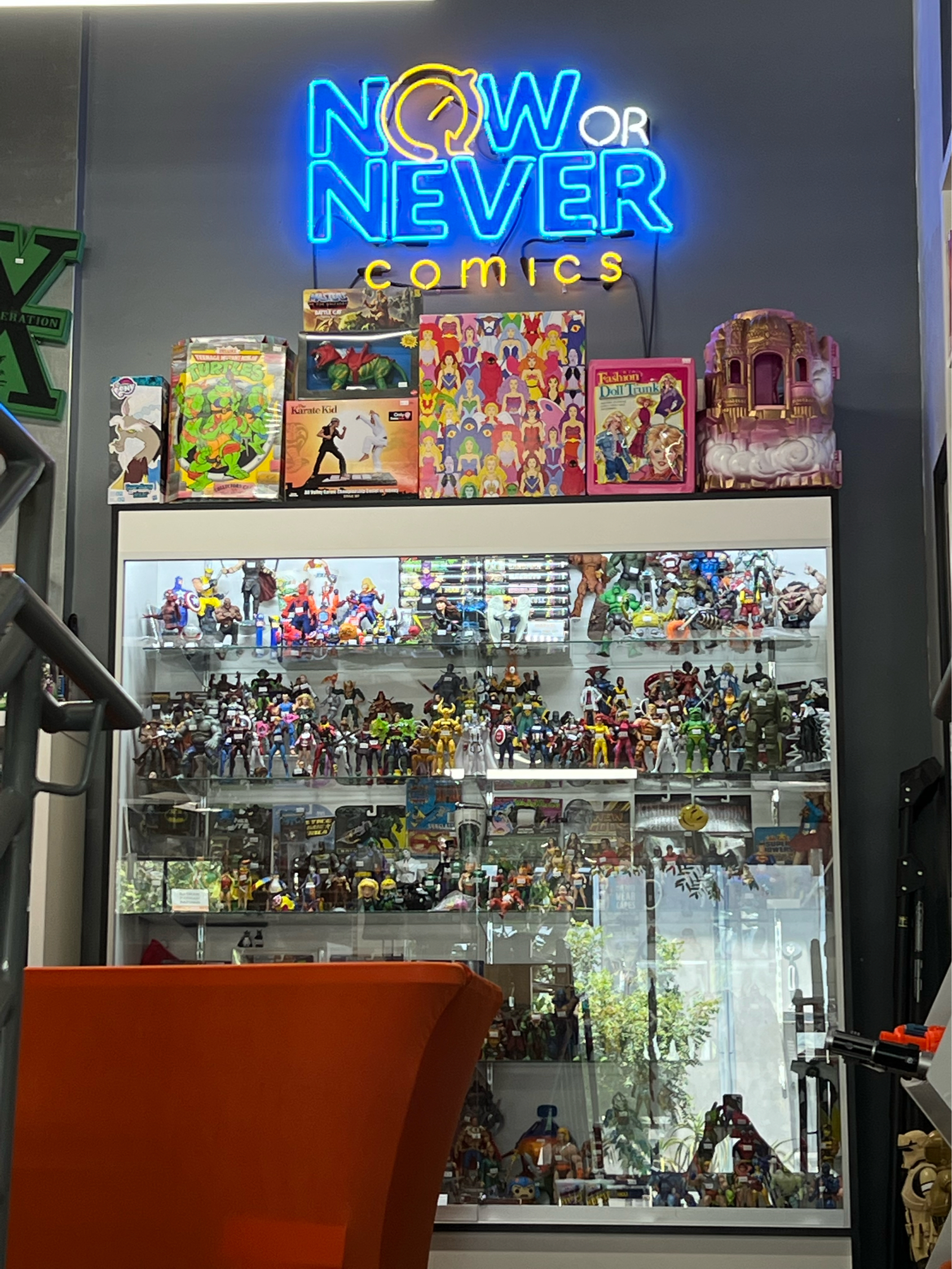 Super7
Location: 701 Eighth Ave.
Super7 is inside the convention center with exclusives — but they're outside as well. This year, their Gaslamp store is transforming into a G.I. Joe "Cobra Recruitment Center", where they'll have limited edition G.I. Joe items for sale, and more.