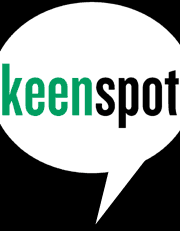 Keenspot, a web comics portal that also publishes comic book titles, will be back at San Diego Comic-Con with several talented artists and writers at Booth #2635, including Rob Potchak (Junior High Horrors, Mango Lorian, Kid Slap Shot), Billy Parker (Junior High Horrors, The D Ward, Kid Slap Shot), Mario Wytch (Sister Powers), and Erik Klaus (Ninjas and Robots, Bonyeer).
Potchak will be offering sketches, commissions, and sketch covers, and you can contact him via Instagram to sign up. Wytch will also be offering sketches and commissions, and you can also order via Instagram.
Klaus will be at the booth each day likely from 11am, signing, sketching, taking commissions, and with original art. If interested in a commission, make sure to reach out.
Here's a look at the signing schedule:
WEDNESDAY, JULY 20
6pm-7:30pm – Rob Potchak (Junior High Horrors, Mango Lorian, Kid Slap Shot)
6pm-7:30pm – Billy Parker (Junior High Horrors, The D Ward, Kid Slap Shot)
6pm-7:30pm – Mario Wytch (Sister Powers)
6pm-9pm – Erik Klaus (Ninjas and Robots, Bonyeer)
THURSDAY,  JULY 21
10am-1pm – Rob Potchak (Junior High Horrors, Mango Lorian, Kid Slap Shot)
10am-1pm – Billy Parker (Junior High Horrors, The D Ward, Kid Slap Shot)
10am-1pm – Mario Wytch (Sister Powers)
11am-7pm – Erik Klaus (Ninjas and Robots, Bonyeer)
3pm-6pm – Rob Potchak (Junior High Horrors, Mango Lorian, Kid Slap Shot)
3pm-6pm – Billy Parker (Junior High Horrors, The D Ward, Kid Slap Shot)
3pm-6pm – Mario Wytch (Sister Powers)
FRIDAY, JULY 22
10am-1pm – Rob Potchak (Junior High Horrors, Mango Lorian, Kid Slap Shot)
10am-1pm – Billy Parker (Junior High Horrors, The D Ward, Kid Slap Shot)
10am-1pm – Mario Wytch (Sister Powers)
11am-7pm – Erik Klaus (Ninjas and Robots, Bonyeer)
3pm-6pm – Rob Potchak (Junior High Horrors, Mango Lorian, Kid Slap Shot)
3pm-6pm – Billy Parker (Junior High Horrors, The D Ward, Kid Slap Shot)
3pm-6pm – Mario Wytch (Sister Powers)
SATURDAY, JULY 23
10am-1pm – Rob Potchak (Junior High Horrors, Mango Lorian, Kid Slap Shot)
10am-1pm – Billy Parker (Junior High Horrors, The D Ward, Kid Slap Shot)
10am-1pm – Mario Wytch (Sister Powers)
11am-7pm – Erik Klaus (Ninjas and Robots, Bonyeer)
3pm-6pm – Rob Potchak (Junior High Horrors, Mango Lorian, Kid Slap Shot)
3pm-6pm – Billy Parker (Junior High Horrors, The D Ward, Kid Slap Shot)
3pm-6pm – Mario Wytch (Sister Powers)
SUNDAY, JULY 24
11am-2pm – Rob Potchak (Junior High Horrors, Mango Lorian, Kid Slap Shot)
11am-2pm – Billy Parker (Junior High Horrors, The D Ward, Kid Slap Shot)
11am-5pm – Erik Klaus (Ninjas and Robots, Bonyeer)
3pm-6pm – Mario Wytch (Sister Powers)