San Diego Comic-Con is just around the corner (we're currently just 32 days away!) — and there's no clearer sign of that fact than when the annual SDCC banners start going up around the Gaslamp and San Diego.
[UPDATE July 13]
Surprise! There are banners up for The CW series The Flash and Superman & Lois in the Gaslamp.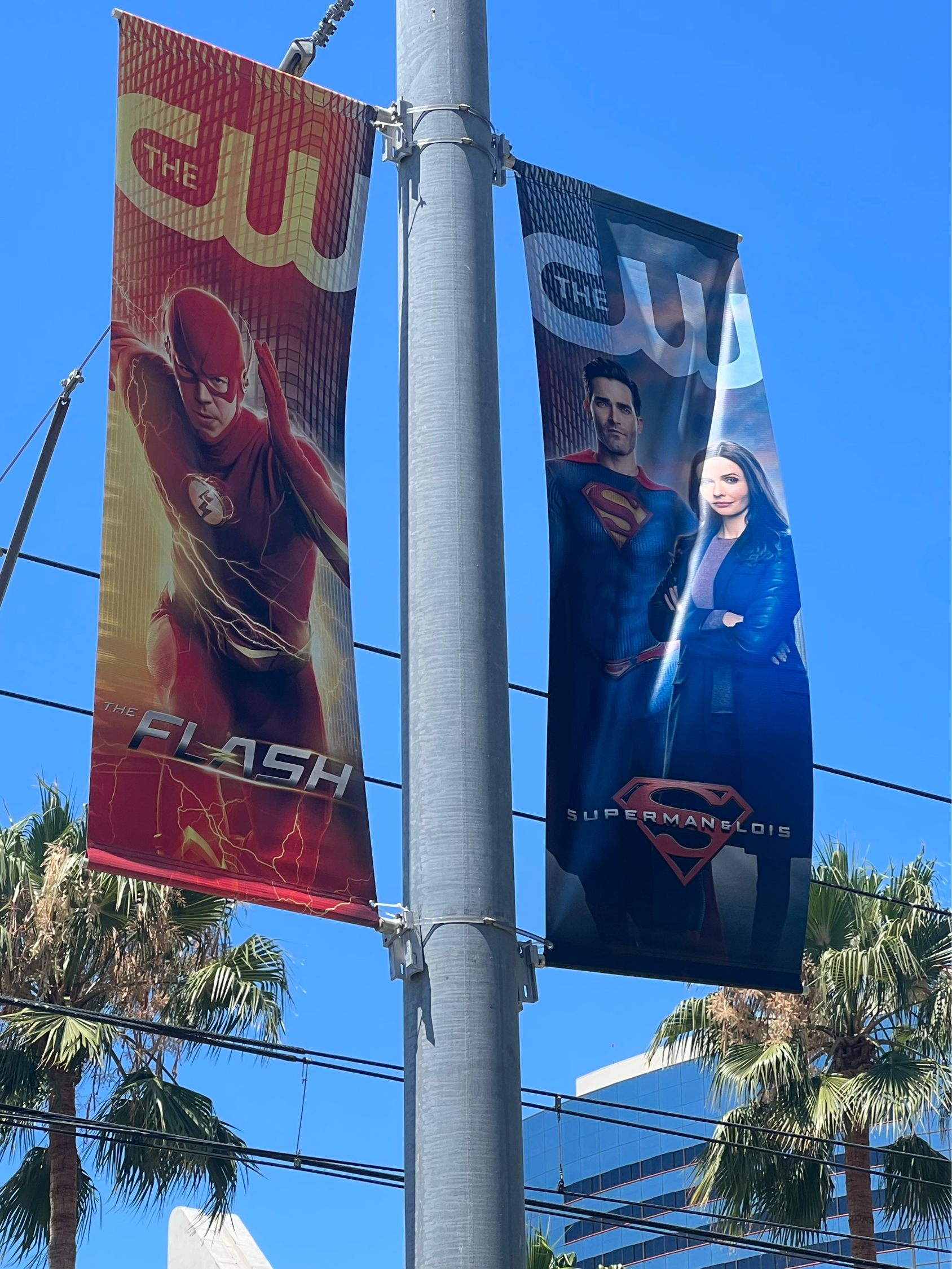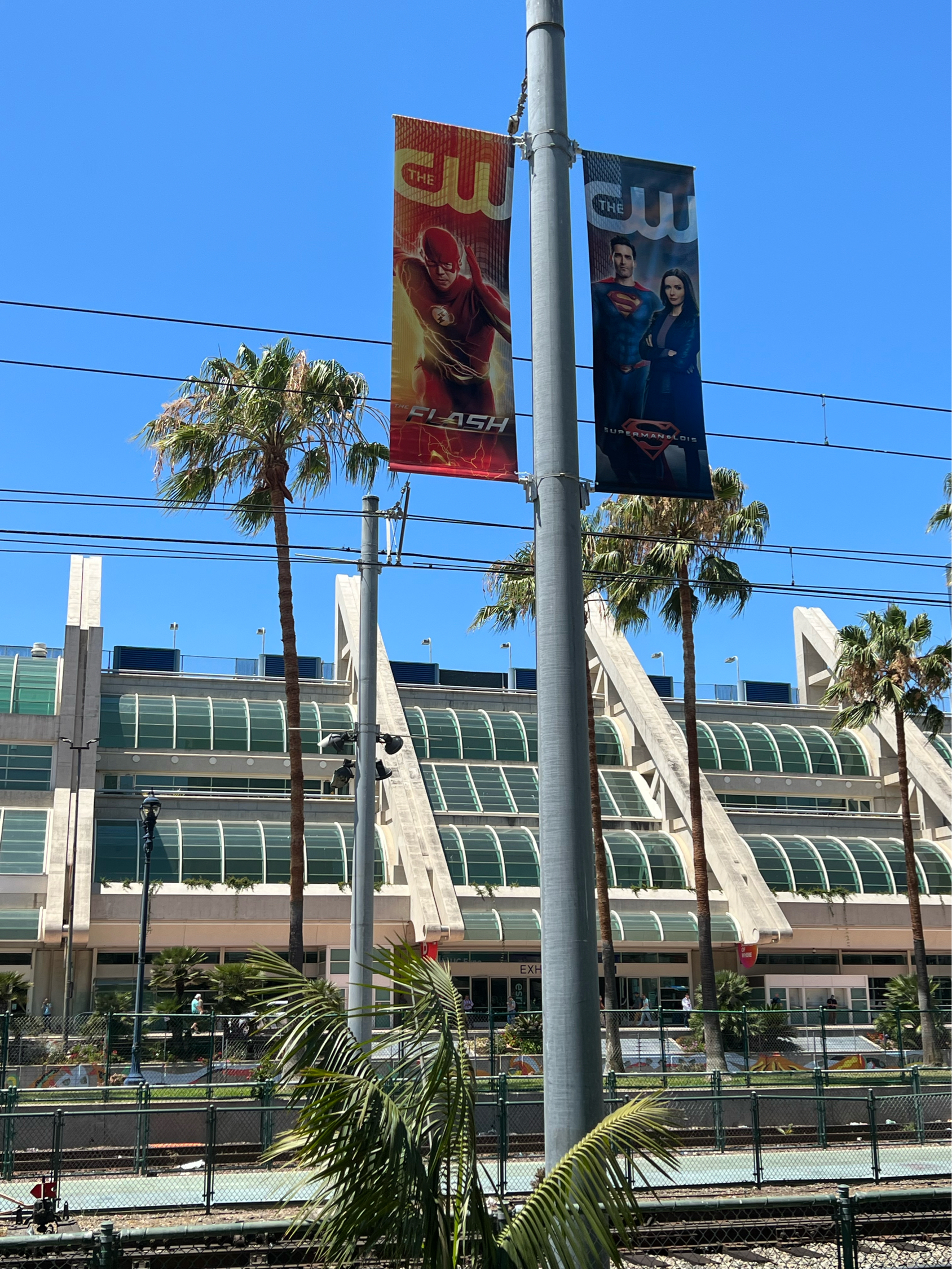 [UPDATE June 17]
Marvel Studios has sponsored the banners for the last several years — promoting such properties as Thor: The Dark World, Guardians of the Galaxy, Ant-Man, Doctor Strange, Avengers: Endgame, and more.
This year, though, marks a bit of a change, as for the first time, the banner marks the first Marvel Studios TV series to appear on the banners — in the form of She-Hulk: Attorney At Law.
Hopefully it's a sign that Marvel will be bringing the series, which premieres August 17, to the convention. We've heard Disney+ will be getting its own dedicated booth at the convention — taking over the spot previously held by ABC Studios — so there's definitely more than one reason to think the series could be seeing some hulk-sized promotion at the con.
Outside Comic-Con on our team got a look at the new banner: