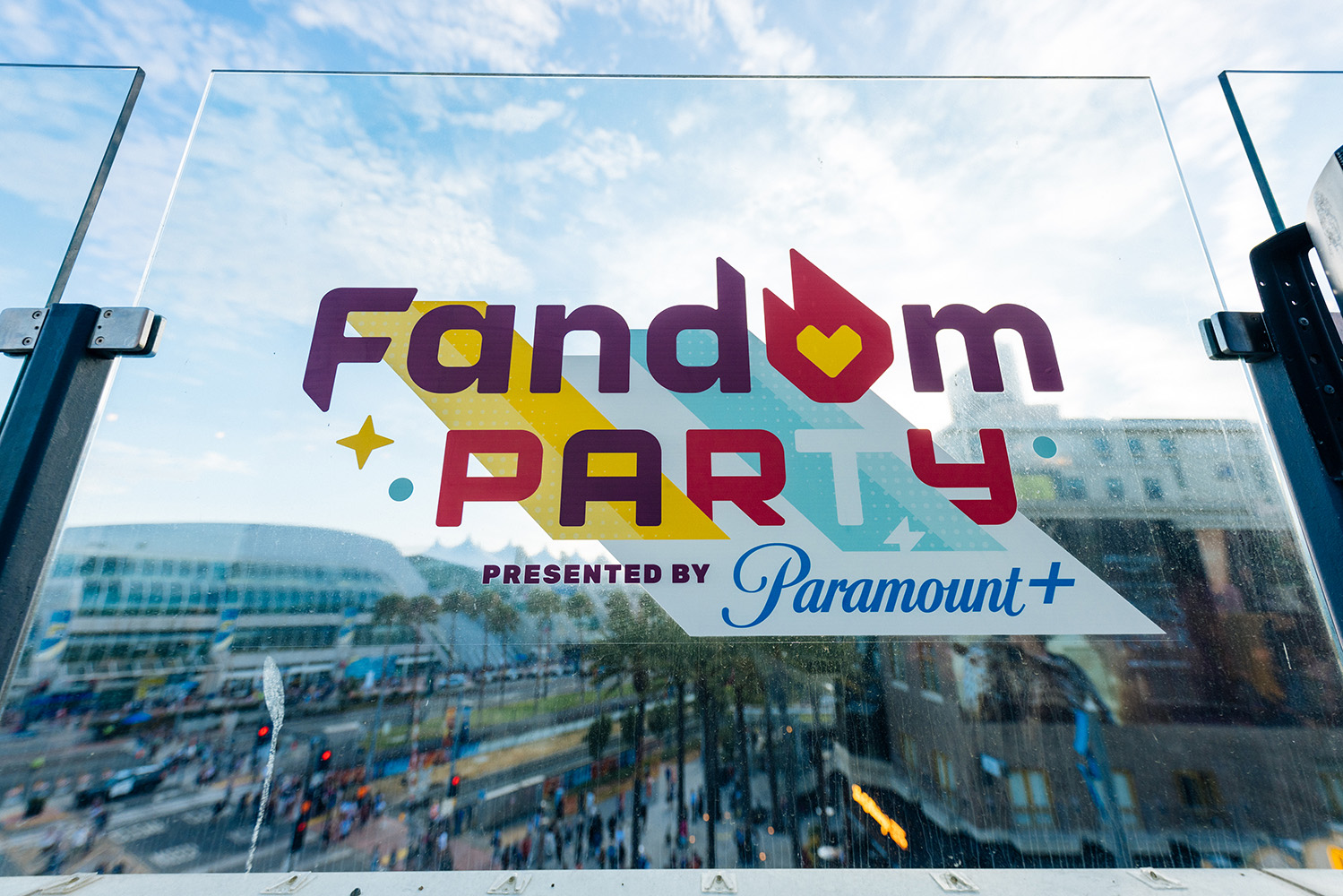 San Diego Comic-Con is far more than just what's in the convention center. For many attendees, the nightlife is equally as important as the programming and exclusives across the street — and there is no party ticket (that isn't just invite-only) hotter than Fandom.
Fandom returned to the Float rooftop bar at the Hard Rock this year in their usual Thursday night slot, and for those lucky enough to score one of the free tickets before they instantly sold out, it was an evening of music, games, food, drinks, and mingling among con-goers and celebrities alike.
Once attendees checked in, they were given a custom collectible event lanyard and Pinfinity pin, which unlocked an augmented reality experience.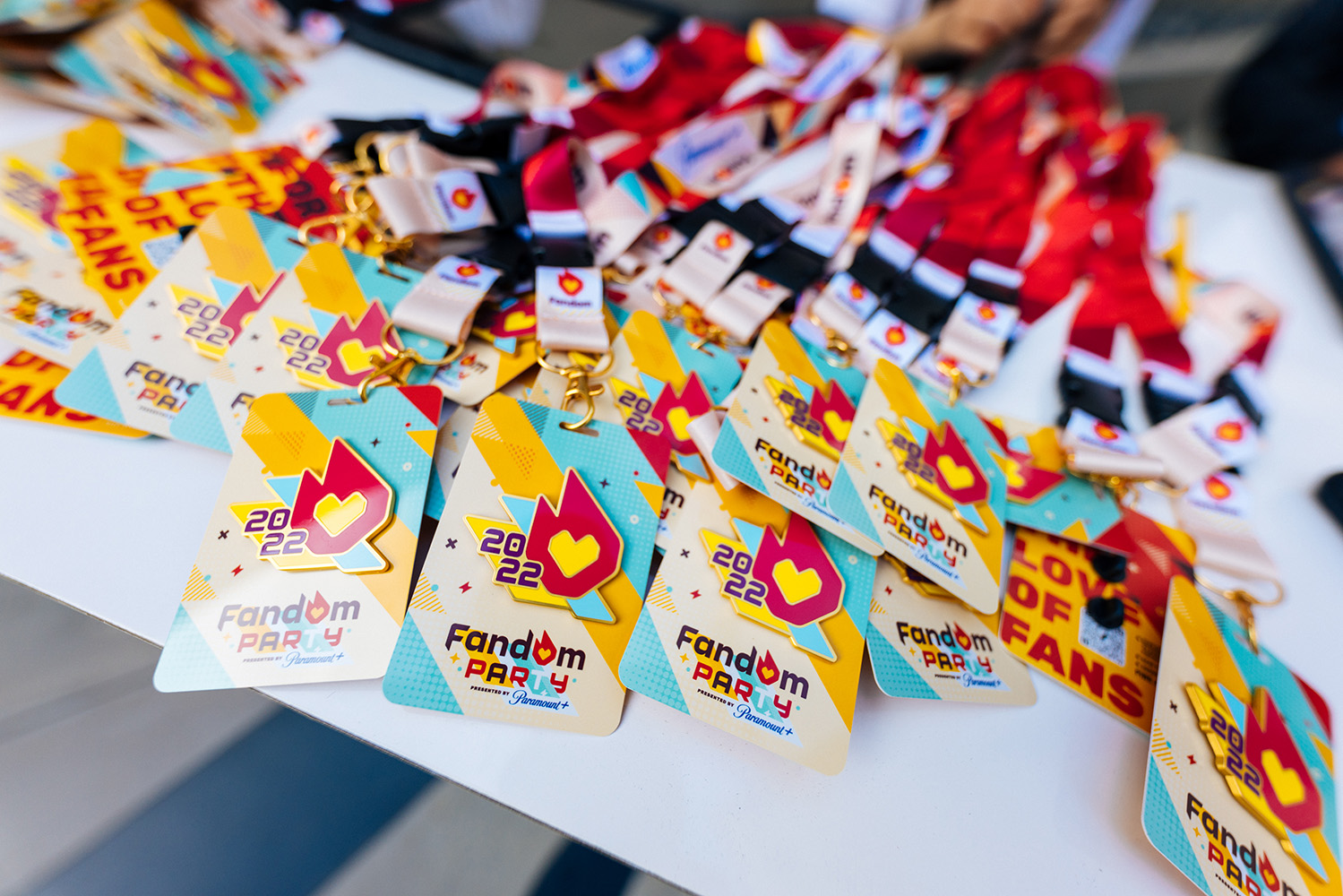 Also during check-in, attendees were presented with the first game of the evening, a QR scavenger hunt. You were given a card that had several different clues, and it was up to you to decipher where the clue was trying to lead you. Once you figured out where to go, each location had a handful of QR codes that linked to a different Fandom wiki page. One of those pages was the correct answer for the clue. If you were one of the first 20 people to turn in a card with all of the correct answers, you won a $100 playing card from Two Bit Circus.
Attendees also enjoyed a Paramount+ interactive photo booth, a free Halo themed bar with drinks inspired by the show, and small bites.
Many hung out near the red carpet, watching celebrities like Schitt's Creek and Z2 Comics Emily Hampshire, the cast of the Vampire Academy, Spongebob Squarepants voice actor Tom Kenny, and more being interviewed just steps away.
Finally, later in the evening, DJ Don Diablo took to the stage to spin beats for attendees, as they danced the night away.
If we have one small quibble this year, it's that much of the seating was taken away — and after a long day on our feet, what most of us want is to sit and catch up with friends. There did seem to be more tables added in the courtyard area though, but we definitely missed the additional sofas.
Still, Fandom continues to be the coolest party at the con, and for everyone who was fortunate enough to attend, it was the perfect way to kick off the con.