Everyone's favorite furry samurai returns to San Diego Comic-Con.
Stan Sakai is celebrating Usagi Yojimbo and the 35th anniversary of Space Usagi at San Diego Comic-Con, with exclusives, t-shirts, new products, variant covers, and more. You can catch Sakai and his work at Booth #4906.
Here's a look at this year's exclusives:
[UPDATE July 17]
To celebrate the release of Samurai Rabbit: The Usagi Chronicles earlier this year, you can also stop by Sakai's booth to pick up a free limited poster. It's LE 1000, and first come/first serve.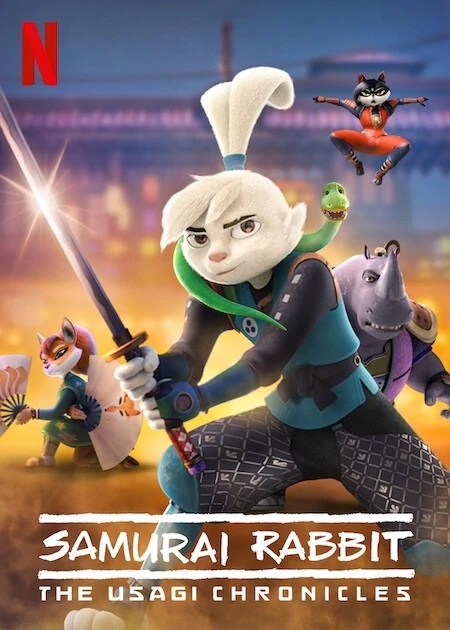 [UPDATE July 15]
Chibi Stickers – $4 each/Bundle for $15
Dogu, Chibi Usagi, Chibi Tomoe, Chibi Gen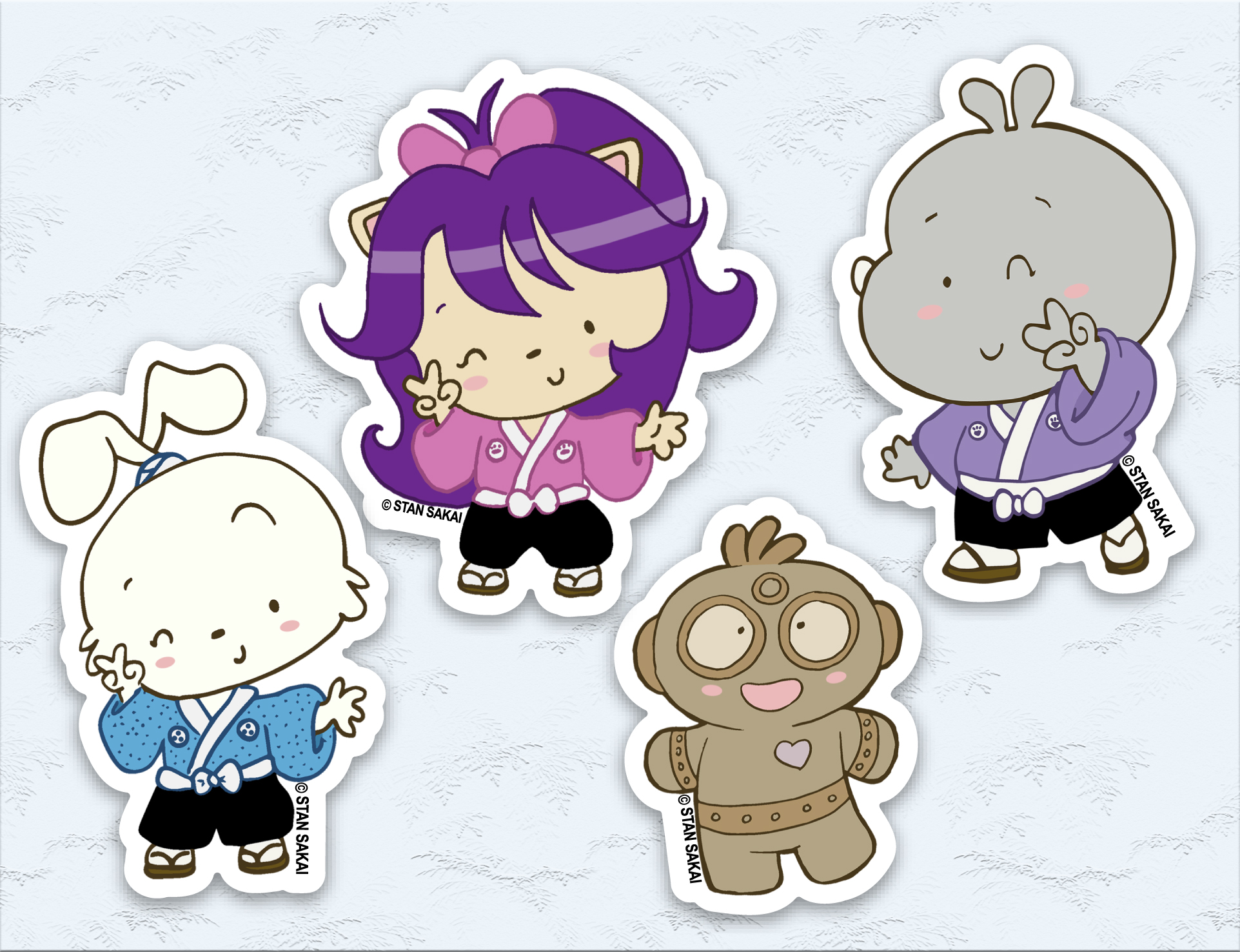 Samurai Rabbit Stickers – $5 each/Bundle with free Karasu Tengu $25
Yuichi, Chizu, Gen, Kitsune, Spot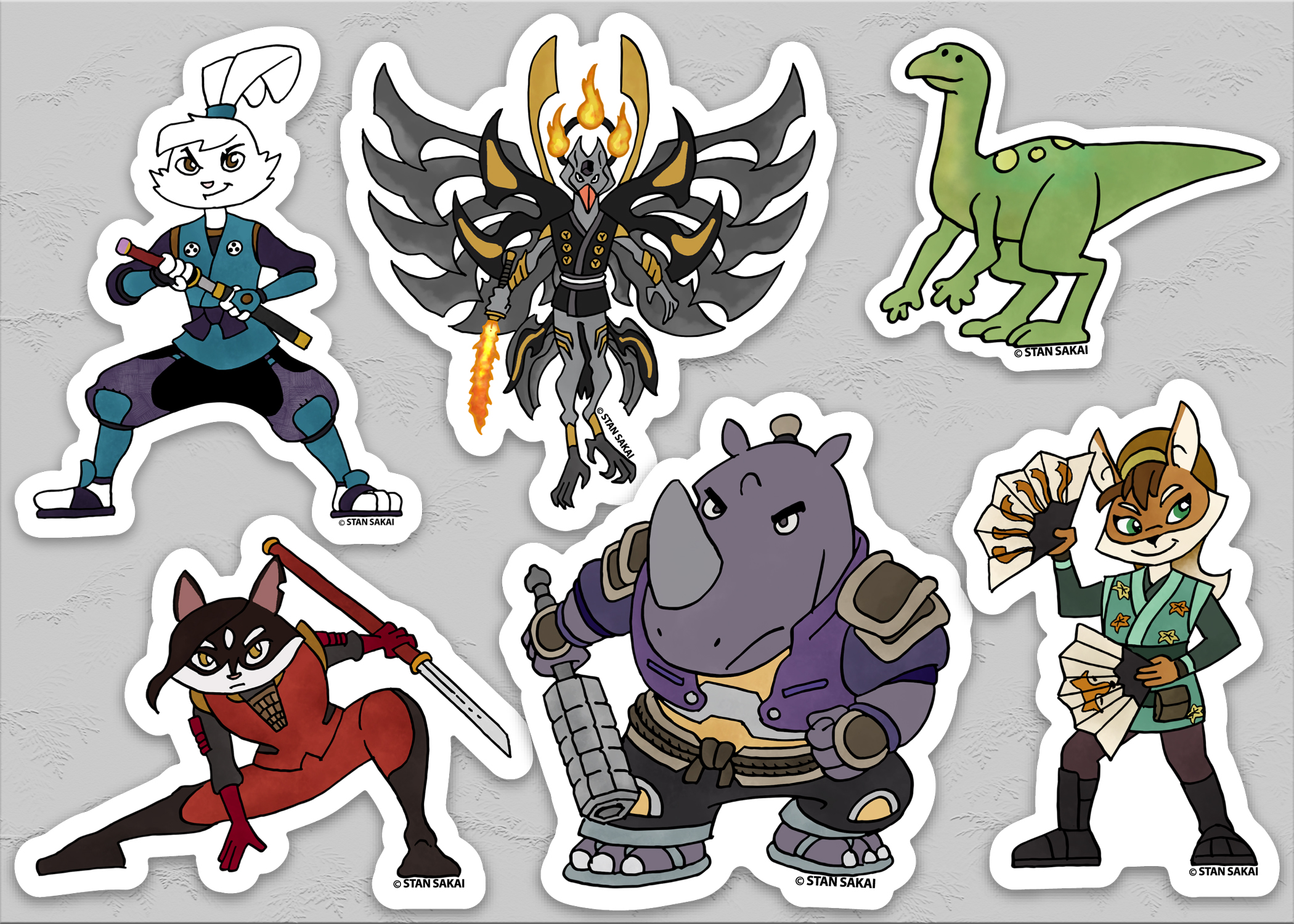 Usagi Yojimbo Stickers – $6 each
Kanji Red, Kanji Blue, Albedo Holographic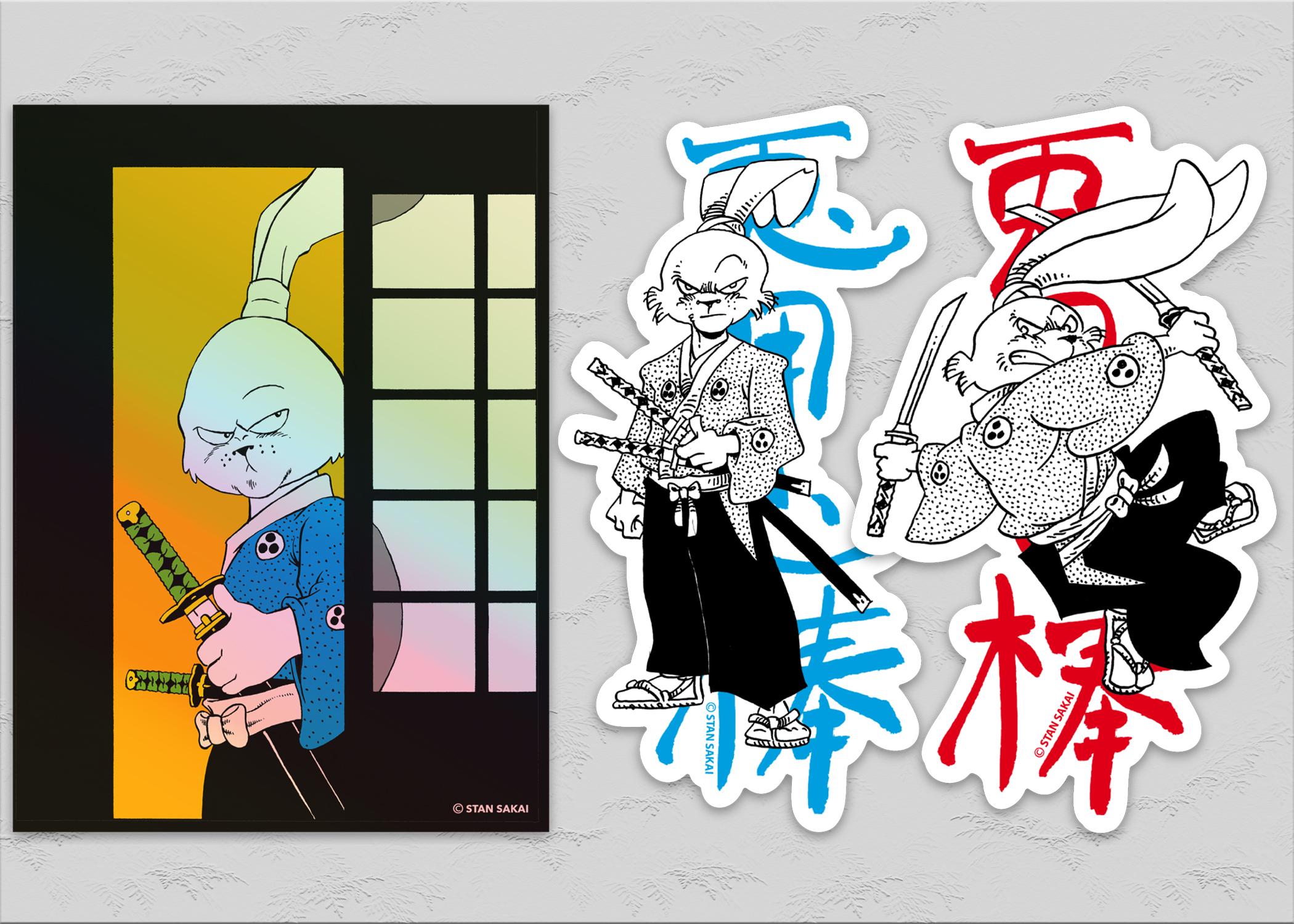 Sketchbook 17
Limited to 750, 6″ x 9″, 96 pages
New, unseen and published art, first sketchbook release in 3 years
Prints – $30 unsigned, $50 signed, $60 remarque
30th Anniversary Space Usagi 
Samurai Rabbit 
#27 Clute & Sakai – Limited edition of 100 by Randy Clute
Usagi Yojimbo: Homecoming Hardcover – $60 Limited to 750 
Volume Two of the new series sees Usagi return to his home province to pay his respects, but ghosts from his past have other plans.
Chibi Usagi: Attack of The Heebie Chibis – $12.99
This Eisner Nomitated story blends thrilling action, heartwarming characters, and realistic portrayal of Japanese culture. Chibi Usagi brings these fun and thoughtful stories to middle-grade readers as an original graphic novel packed with adorable art and captivating energy.
[UPDATE July 10]
Skull Bubble Beanie – $25
A 100% acrylic, hypoallergenic 12″ beanie featuring Stan Sakai's iconic skull bubble.
Spot + Eep! Beanie – $25 
You can wear Spot wherever you go with this 12″ beanie, locally embroidered on a dark gray beanie.
Skull Bubble Cap – $28
You can also get Stan Sakai's iconic skull bubble on this 6 5/8 – 7/38 size hat, which features an adjustable buckle closure with grommet.
Spot + Eep! Cap – $28
Like the other hat, this is a 6 5/8 – 7 3/8 size hat, featuring Spot.
Usagi Kanji T-Shirt – $35/$40 
This striking new design is available on a black t-shirt. It's printed in the USA on 100% airlume combed and ringspun cotton, and available in unisex sizing..
Usagi Yojimbo Socks – $20
These are the first ever socks from Sakai. One size fits all, measuring between a women's size 5 and a men's size 12.
Usagi Yojimbo Lanyard – $15
Their first lanyards ever.
Chibi Usagi Lanyard – $15
The first Chibi Usagi lanyards ever from Sakai. It's limited to 500 pieces, so be sure to snag before it sells out.
30th Space Usagi Pin – $20
Celebrate the 30th anniversary of Space Usagi with this limited edition pin. It's limited to 100 pieces.
UY Comic Panel Tote Bag – $28
How cool is this comic panel inspired tote bag?  Printed locally in the USA on both sides in black ink, this 14″x15″x4″ bag would make the perfect accessory for the con or on the go.
Chibi Usagi Tote Bag – $25
How cute is this Chibi Usagi tote bag?  Printed locally in the USA on one side in a beautiful bluish teal ink. It measures 14″x15″x4″. 
Plush – $25
This adorable Chibi Usagi plush was designed by Julie Sakai, co-author of Chibi Usagi – Attack of the Heebie Chibis.(Eisner Nominated). It's 8″, or 12″ with the ears.
Samurai Rabbit: The Usagi Chronicles Mug – $25
Introducing the first ever Samurai Rabbit: The Usagi Chronicles mug!  Drawn by Stan Sakai and only available on his website or his appearances!  Each 11 oz. ceramic mug is individually sublimated in the USA by hand.
Usagi Yojimbo Cherry Blossom Mug – $25
Haru ga Kita! Spring is here! This mug is part of their 2022 limited edition seasons collection, and features a wrap-around design adapted from Stan Sakai's Other Realms Cherry Blossom Print.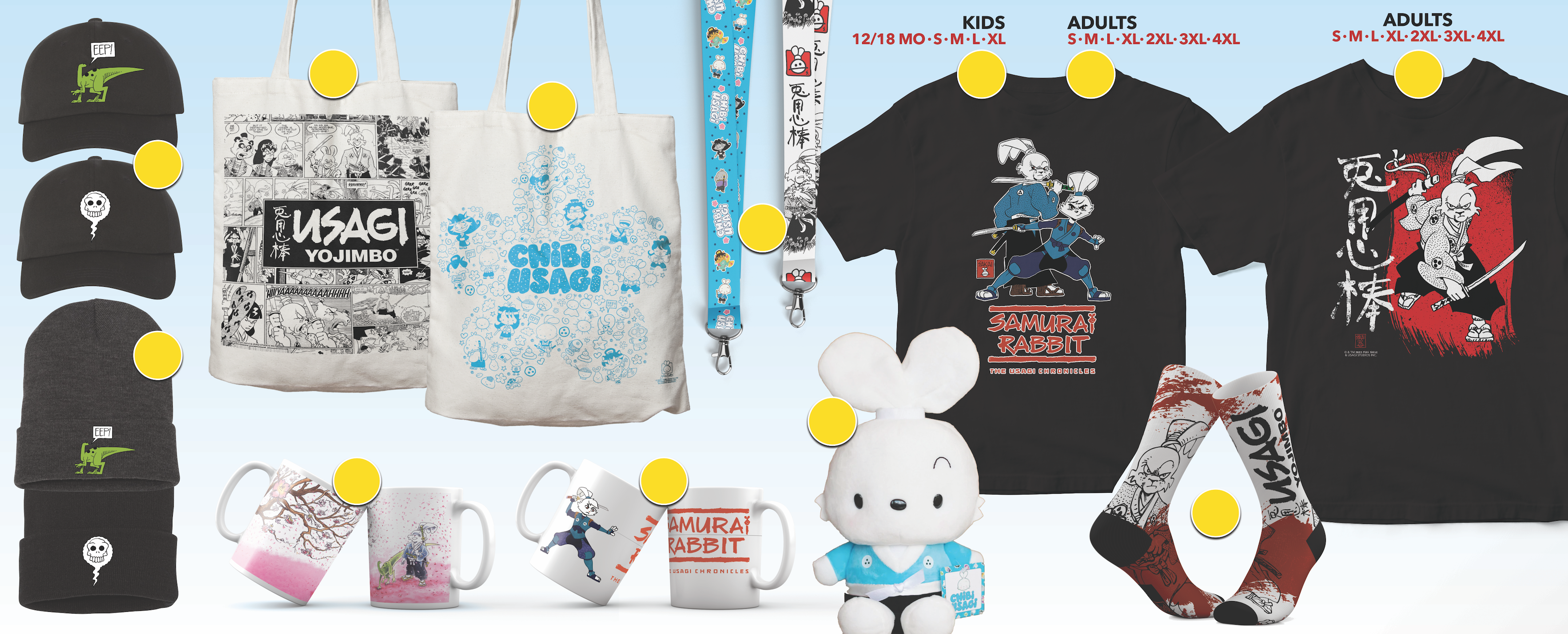 [UPDATE July 8]
This black and white virgin variant is limited to just 500.
You can choose between a no signature ($40), a signature ($60), and signature + remark ($80).
Good news if you are unable to attend, a very limited amount is available online at Dogu.