Have you put together your shopping wish list yet? If you are looking for more purchases to make, I might suggest checking out this edition of Under the Tents. From cute chibi stickers brought to you by Akane's Chibi Art to custom commissions from Ben Templesmith, there is a little bit of something for everyone.
Let's take a look at the news you might have missed:
Who shot first? Stop by the Rock Island Auction Company Booth #1715 during the con to see the only surviving example of the original Han Solo DL-44 Heavy blaster (aka the Greedo Killer) which first appeared in the 1977 Star Wars film Star Wars: Episode IV A New Hope. It will be on display under glass for fans to take photos with, and RIAC will also have a Tomb Raider Gun, and more.
Quick question: What's your favorite merch? Answer: It's a trick question because now your favorite is this Care Bear Pride Collection debuting at SDCC. What's even cooler is that 10% of sales will go to benefiting Born This Way Foundation. You can find this collection at the What's Your Passion Jewelry Booth #929.
 

 

View this post on Instagram

 
You know what seems to be hot this year at Comic-Con? Mini originals, and Mis Nopales-Jose Pulido will have some great ones for you. Don't miss this mini original Vecna from Strangers Things along with plenty of more. You can find this and more at Small Press #H-03 during the con.
 

 

View this post on Instagram

 
New sticker alert! Akane's Chibi Art will have some new stickers at their table (located at Artist Alley #AA-11) including this chibi Grogu sticker. I hope that is some sort of matcha tea Grogu is sipping on because it just feels right, ya know?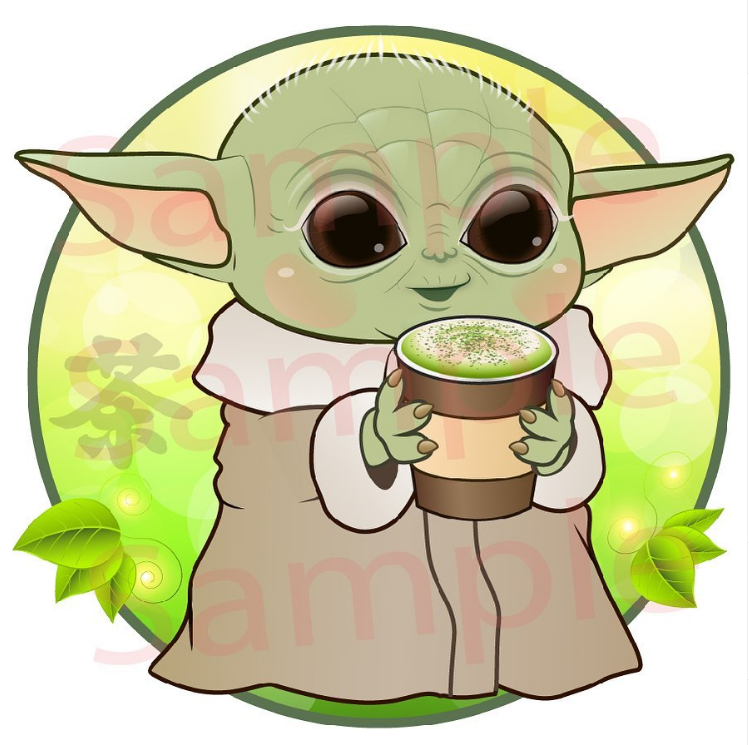 Next up we have some cards but not just any cards! These are cards from Hunters of Salamastra! You can find these collection of limited cards at Keenspot Booth #2635.
Speaking of SDCC! We got some limited cards you can buy! We have Kessah, Asharia, Mia, Silfee, Captain Holindae, and The White Wolf! They even have a bio on the back. Check us out at the @keenspot booth #2635! Hope to see you there! #SDCC #SDCC2022 #SanDiegoComicCon2022 pic.twitter.com/G9b16lb9Gh

— Hunters of Salamanstra (@HoSalamanstra) July 13, 2022
Have you ever wanted to get a commission while at a bar? It definitely makes for a good story and you'll be the owner of some awesome art. Ben Templesmith is doing just that as he is hanging out at the Hilton Gaslamp bar over the weekend from 4pm. Drop Ben a line for more details.
Just did a big walk & looks like I'll be hanging at the Gaslamp Hilton bar next to their lobby, just across the tracks from #SDCC this year, from 4pm til whenever I get tired/bored for commissions & chitty chat! It was closed forever but is back now. Drop me a line for arts. pic.twitter.com/vwrFAv9fas

— 𝗕𝗲𝗻 𝗧𝗲𝗺𝗽𝗹𝗲𝘀𝗺𝗶𝘁𝗵 (@Templesmith) July 13, 2022
Just be a rock! If you can't be a rock, then the next best thing is this enamel pin from Midnight Dogs in celebration of Everything Everywhere All At Once. This is just the second of 6 pins Midnight Dogs is debuting at SDCC. You can find this and more at table #D-05 which will be shared by fellow rockstars Sam Grinberg and Scattered Brain.
 

 

View this post on Instagram

 
Queen Studios Collectibles, which specializes in realistic collectibles, will be at Tonami Booth #3229 this year, where they'll be displaying some of their licensed Marvel collectibles, including a Hyper-real Life-size Tom Holland Spider-Man bust, Hyper-real Life-size Tom Hiddleston Loki bust, Hyper-real Life-size Benedict Cumberbatch bust, Hyper-real Life-size Chris Evans Captain America Bust, Hyper-real Life-size Chris Evans Captain America 1/2 Statue, and more.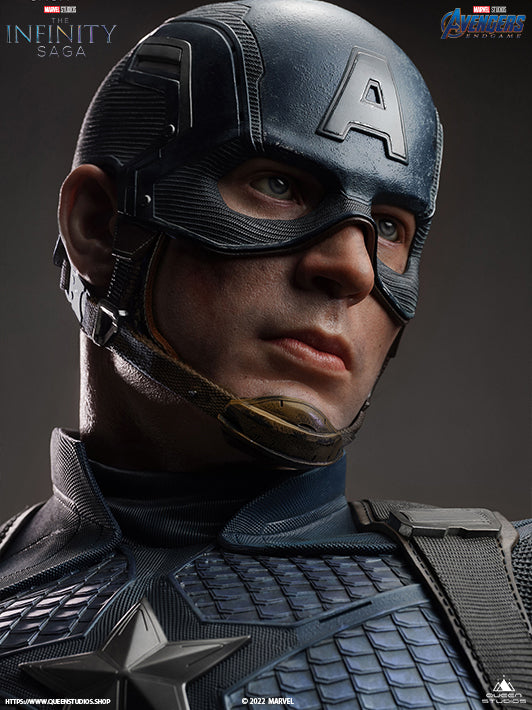 You can find Gorillas in Da Mix, a 64-page SDCC exclusive art book by Emilio Soltero, at Booth #5564.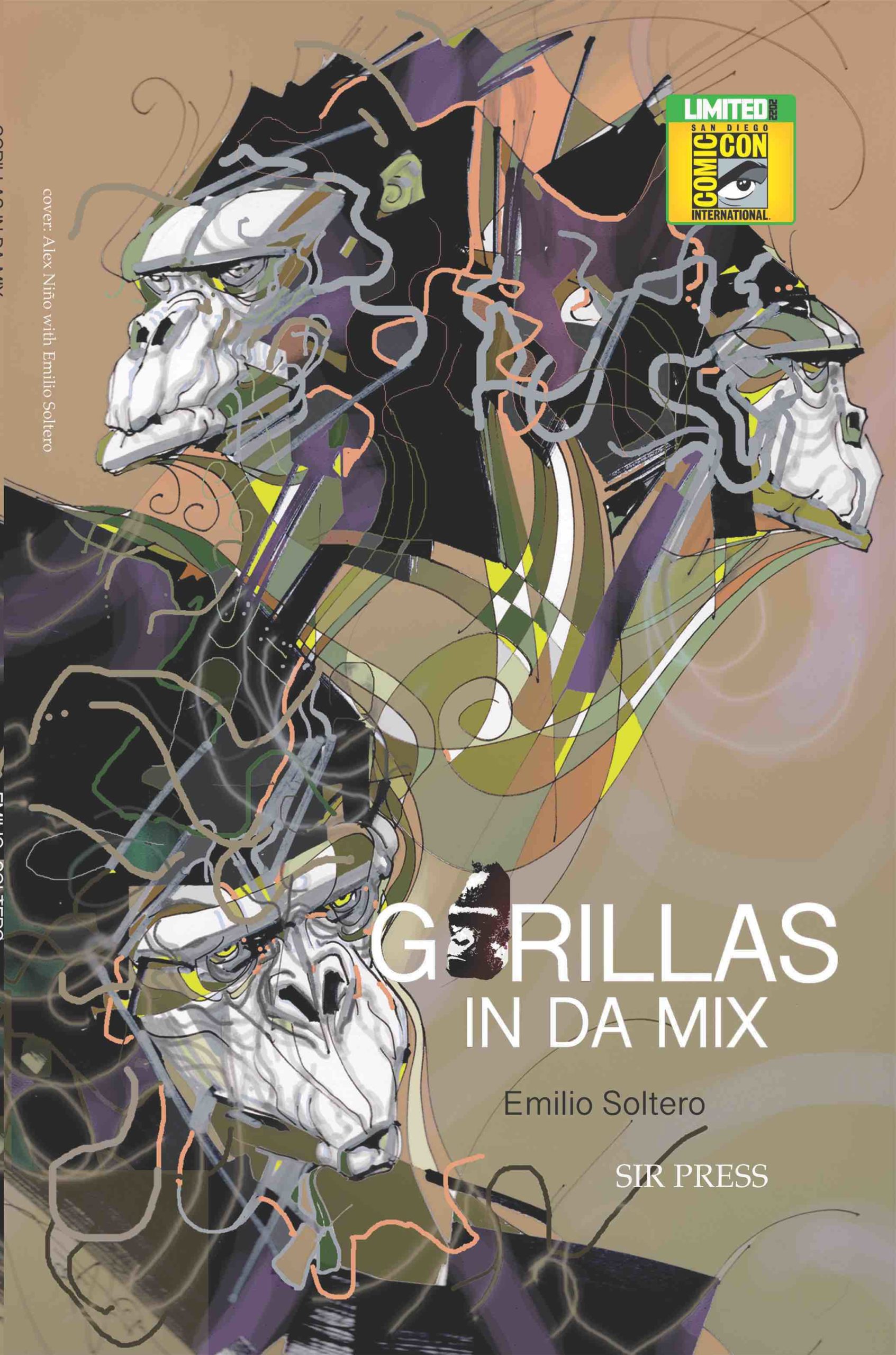 Anything we missed? Let us know in the comments, drop us a line, or tweet us at @SD_Comic_Con.
If you missed our previous Under the Tents 2022 posts, you can find them HERE.