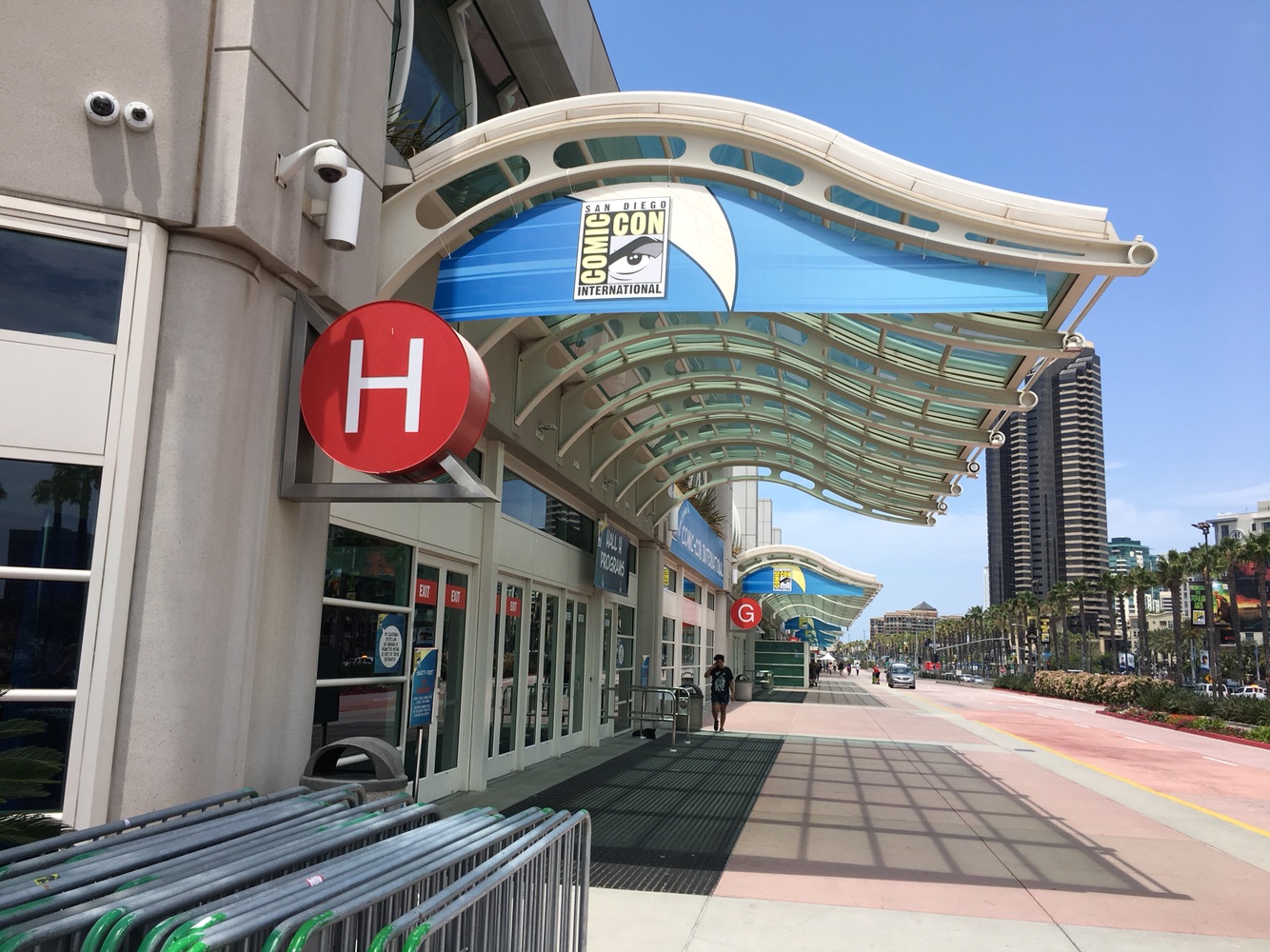 It's now July, and that means that we can officially state that San Diego Comic-Con is this month. Are you prepared? Well, alright, no one is probably ever completely prepared, but your best option for ensuring you make the most of the behemoth that is Comic-Con is keeping up with the important news. But don't worry! We've got you covered.
Here's what you can expect over the next month:
Panel Schedule
Traditionally, this schedule is released exactly two weeks before the convention, which should mean that we won't get a peek at the full, official schedule until July 7-10 — but with panel confirmations coming in left and right, we already know a good chunk of the full schedule. You can find all of the panels that we know about currently – which is over 105 – over at our master list of Announced Panels.
Exclusive Announcements
Oh, did you think there couldn't possibly be that much left to reveal for exclusives? How wrong you are, my friend. July will be another onslaught of exclusives, with announcements still to come from Hasbro, Mattel, Marvel, Mondo, and so many more.
As always, you can find all of the exclusives that have been announced so far in our Exclusives category.
Autographs
While we know hundreds of panels – we have barely scratched the surface when it comes to autographs. Our annual list of Announced Autograph Signings compiles them all (including, so far, Image Comics and more!), and we'll be sharing it soon.
Offsite Announcements
Expect this to be a big, big month for San Diego Comic-Con offsite announcements. We're still awaiting news on many of the biggest players, including Petco Interactive Zone, Adult Swim, FX's annual offsite, and more.
You can always find a list of offsites on our event calendar.
More SDConCast
Although the new season of the SDConCast is already in full swing, we have an exciting last few episodes coming up for you. First, you can join us next week to talk SDCC TV with Fandom's Eric Goldman. Then, join us on Friday, July 8 and Sunday, July 10 for our annual Breaking Down the Panel Schedule podcasts. Finally, we'll have a show on Wednesday, July 12. Then you won't see our smiling faces again until we're actually at the convention. Ahhhhh.
Is there anything in particular you would like us to cover or want to know more about for SDCC? Let us know in the comments, drop us a line or tweet us at @SD_Comic_Con.