You read right! It may still be over eight months until San Diego Comic-Con 2023, but the time has come for the first edition of Under the Tents 2023. With Returning Registration and Open Registration in the books — and weren't those sales a breeze compared to the Taylor Swift fiasco this week? — you now know for sure whether you have badges for next July.
With that chapter closed, here's a look at the news you may have missed while waiting for your badge fate to be determined:
DC Comics snuck this into the end of their SDCC 2022 recap, but they confirmed they will be back for SDCC 2023, asking us to "make your plans now to join us at Comic-Con in 2023." Does this mean the return of their booth after sitting out the Exhibit Hall in 2022? As we say around these parts… ¯\_(ツ)_/¯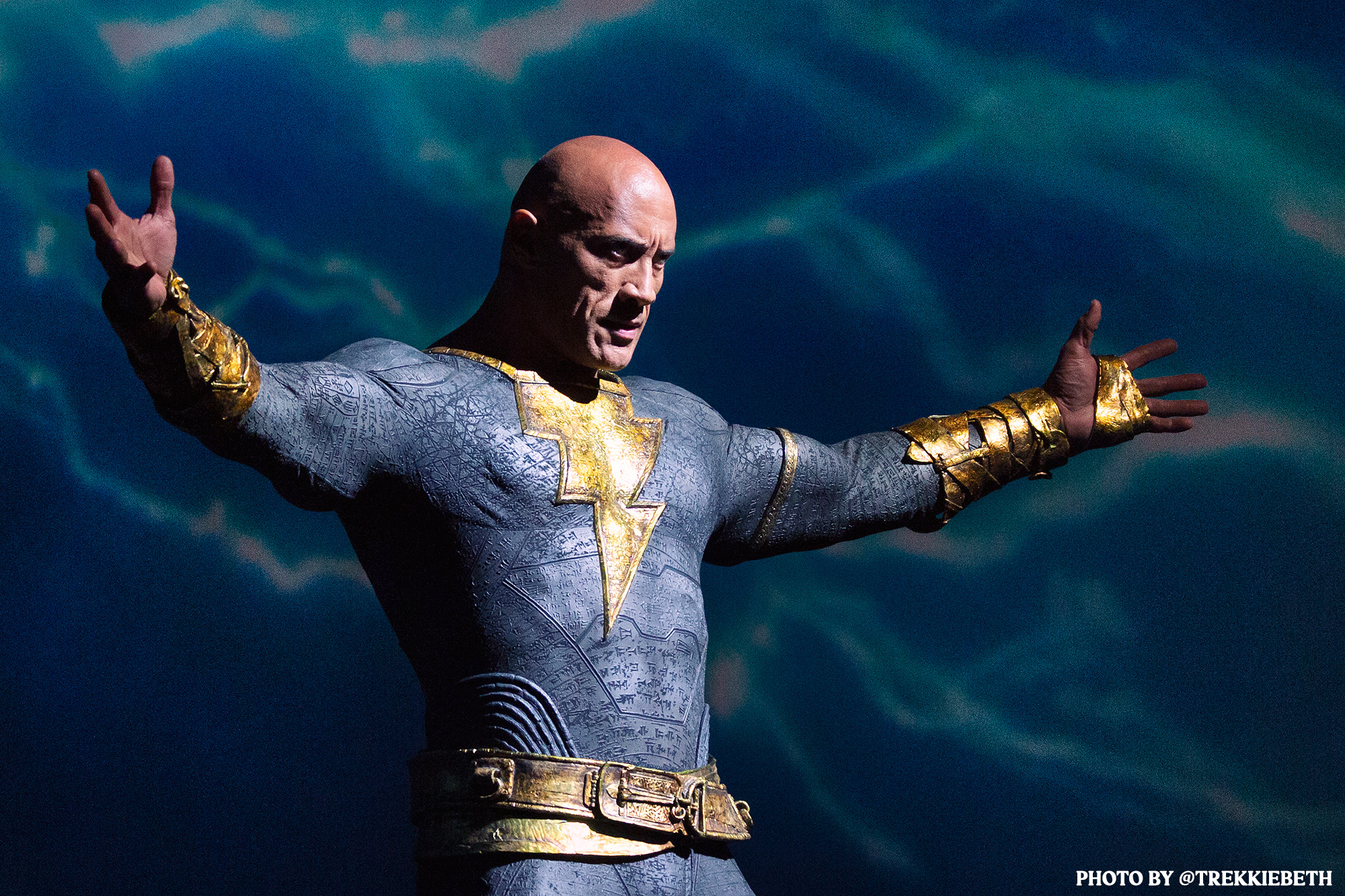 We've also got our first 2023 offsite announcements! Viktorya Roze Tassi's Cosplay Co. is hosting three cosplay invasions with scavenger hunts. These will all take place by the fountains outside the Marriott Marquis San Diego Marina: the Inflatable Dinosaurs will roam on Friday, July 21; the Army of Assassins (Assassin's Creed series) will gather on Saturday, July 22; and the Army of Captain Americas will assemble on Sunday, July 23. Be sure to follow the individual events for more details as we get closer.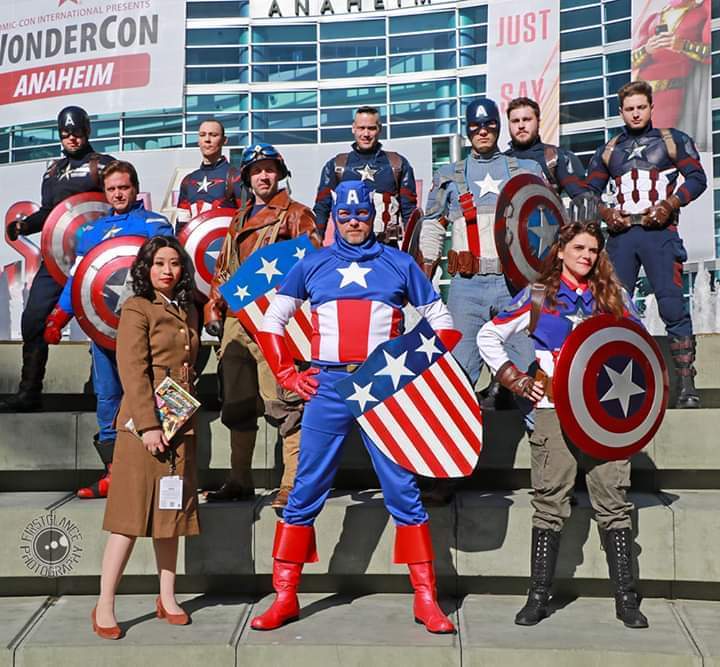 Nooligan, which has recently been holding down Booth #5568 by Artists' Alley, confirmed their return next year on their event schedule.

Long-time SDCC Special Guest J. Michael Straczynski recently teased on Twitter two audio drama projects being worked on for an unnamed "major publisher," with a full announcement at, wait for it, SDCC 2023.
I'm writing a ten-episode SF audio drama series, and a big audio drama event, for a major publisher. Production is underway. That's all I can say about it until they announce it at San Diego Comic Con. https://t.co/UWQyNWnhLc

— J. Michael Straczynski (@straczynski) November 6, 2022
All good here, Greg. I've got a new graphic novel launching next summer @Comic_Con. The Cloven Book Two with @mattsouthworth

— Garth Stein (@garthstein) November 14, 2022
It most certainly is. I saw World's End at SDCC 10 years ago – maybe we release it there 🍻

— Mo Shafeek (@moshafeek) November 16, 2022
To the shock of absolutely no one, Artists' Alley mainstay Patrick Ballesteros confirmed he'll be back for SDCC 2023. How many mini-originals this time, Patrick?
Just got my Artist Alley confirmation for SDCC 2023!!!! Time to start planning all the goodies 😊. Also this sums up my mood. pic.twitter.com/jX85FCjEgo

— Patrick Ballesteros WONDERCON A-07 (@PatrickBallest) November 16, 2022
always a very happy email to get 😌💖 pic.twitter.com/UWcl4az997

— Valvalchu 💖 (@kickgirl) November 16, 2022
Just received the official email confirmation.

The word is "GO".

I will be returning to artist alley at San Diego Comic-Con next year!
✌️🙌 pic.twitter.com/JDgUpoXVcl

— Dan Veesenmeyer (@dveese) November 16, 2022
Got accepted to SDCC Artist Alley again! Thank you @Comic_Con for having me back in 2023💕

— Brianna Garcia (@BriannaCherry) November 17, 2022
Just got my SDCC 2023 acceptance email! See you all in the Artist Alley ♥️

— Elaine 🌹 is on Patreon! (@artofelaineho) November 17, 2022
Epic fantasy novelist Erin Rado will be bringing her awesome Tales of the Ravensdaughter book series to SDCC 2023.
Who has 6 awesome #Fantasy Novellas and just got into @Comic_Con International?
This gal!
Tales of the #Ravensdaughterhttps://t.co/gmtkqm4Nem#fantasybookseries #fantasybooks #fantasynovel #Fantasybooks #FantasyReaders #IARTG #writersoftwitter #writerslift #comiccon pic.twitter.com/ZUjNc9rhG9

— erinradoauthor (@ErinRadoAuthor) November 17, 2022
Uhhhh either it's a system mistake or @killer_stella and I might have been chosen to table Artist Alley at Comic-Con. THE comic-con. San Diego.

Keep y'all posted.

— K E V I N (@KevinEleventh) November 16, 2022
Just got the email!

I'm happy to announce I will be back @Comic_Con ! Thank you so much for inviting me back !

Can't wait to show you all what we been working on !

— Project Naosis (@ProjectNaosis) November 16, 2022
Holy crap I got into San Diego Comic Con Artist Alley again.

— Brian Bear (@BeaPeaBear) November 17, 2022
Got accepted to Artist Alley at San Diego Comic-Con 2023 ✨!!#SDCC2023

— Goyobo Studio (@GoyoboStudio) November 17, 2022
Per an Instagram post, it sure looks like The Few and Cursed co-creators — Brazilians Felipe Cagno (writer) and Fabiano Neves (artist) — and their company Timberwolf Entertainment will be moving from their Small Press table spot in 2022 to a floor booth in 2023.
 

 

View this post on Instagram

 
Looks like I will be back for San Diego Comic Con 2023. pic.twitter.com/AMUOXQgGqV

— Josh Howard (@joshuahoward) November 17, 2022
Finally, you can officially find Ethan Castillo in his usual AA-01 spot next July.
SDCC 2023 ARTISTS' ALLEY CONFIRM!! SEE YA BACK AT GOOD OL' AA-01 BABYYYYY!!!!!

— Ethan Castillo (@EthanCastillo05) November 17, 2022
Anything we missed? Let us know in the comments, drop us a line, or tweet us @SD_Comic_Con.