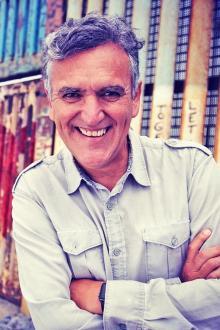 Earlier this year, the Comic-Con Museum unveiled two new exhibits for 2023, including "The Animation Academy – From Pencils to Pixels" and "Cover Story: Five Decades of Comic-Con Museum". They're already busy working on more exhibits for this year, though, according to the Times of San Diego.
In April, the museum will debut a new exhibit on the works of Mexican cartoonist José Trinidad Camacho — known professionally as Trino.
Trino will also do a panel presentation conducted in Spanish.
"We're trying to bring in different types of experiences," museum Executive Director Rita Vandergaw said. "We want to stay contemporary."
In addition, there will be another "major display" coming this summer — details are still TBA, but based on last year, you can probably assume that it will launch in July, with promotion centered around San Diego Comic-Con. All we do know is that it will showcase futurism.