I think we could all use a palate cleanser after the stress and confusion of  Hotelpocalypse so I thought we'd give you some news tidbits and announcements to take your mind off of waiting for Monday's placement e-mails. Hopefully some art from Patrick Ballesteros, books from Diwata Komiks and Bob's Burgers enamel pins will be just the thing you need.
Let's take a look at the news you might have missed:
Shortly after the eye catching debut of the Blue Beetle trailer, writer of the current series, Blue Beetle: Graduation Day, Josh Trujillo confirmed on Twitter that he will be in attendance at San Diego Comic-Con for all those fans seeking signatures on their books.
I was just at WonderCon in Anaheim and Emerald City Comic Con in Seattle. For sure I'll be at Q Con, Flame Con, San Diego and New York! https://t.co/22Pbp8BpkJ

— Josh Trujillo! 🏳️‍🌈💙🪲 (@losthiskeysman) April 4, 2023
The Afrofuturisim Lounge event for 2023 will once again take place during San Diego Comic-Con. Details are sparse for now but we'll post them as they are released. In the meantime, you can check out their previous events on their website.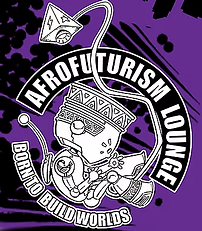 Patrick Ballesteros has been busier than ever preparing originals, prints and commissions for SDCC 2023. Luckily for the curious among us, he's posted a few sneak peeks at some of his work for John Wick, RRR and Everything Everywhere All At Once. That's a trifecta of awesome if there ever was one.
Hello John.#sdcc #minioriginals #JohnWick pic.twitter.com/v124Lm0caU

— Patrick Ballesteros SDCC DD-08 (@PatrickBallest) April 6, 2023
Mr priorities revolve going all in on this for SDCC. #RRR pic.twitter.com/lMsBgp2slf

— Patrick Ballesteros SDCC DD-08 (@PatrickBallest) April 5, 2023
If you can't tell this cast and crew continue to inspire me 😊.

Working on a ton of new things so won't be posting as much but just wanted to share a quick peek of a larger piece I'm planning out for San Diego Comic Con. Enjoy!#sdcc #eeaao #patrickballesteros #artistalley pic.twitter.com/V7VIpu4URJ

— Patrick Ballesteros SDCC DD-08 (@PatrickBallest) April 11, 2023
Doh! This one was faster than a speeding bullet and we almost missed it…looks like Patrick Ballesteros has another musical masterpieces up his sleeve.
You have permission to hum the theme song if this comes across your feed 😊.

Have a super day!#superman #patrickballesteros #artistalley #illustration pic.twitter.com/9lDlcnZhba

— Patrick Ballesteros SDCC DD-08 (@PatrickBallest) April 12, 2023
We're going to need a bigger bag. For all of the art we're going to buy from Patrick Ballesteros, that is. He added another tease for his latest addition to his popular composer series.
Well…at least it's Friday 😂.#jaws #livebait #gonnaneedabiggerboat #patrickballesteros #sdcc pic.twitter.com/y3lnENyJyC

— Patrick Ballesteros SDCC DD-08 (@PatrickBallest) April 14, 2023
Someone is looking to be 100% THAT SDCC GUEST and that someone is the iconic Lizzo, fresh off her turn as the Dutchess of Plazir-15 on The Mandalorian. We hope this newest Disney princess gets her wish.
DOES THIS MEAN I CAN DO COMIC-CON?!? 😱😱😱

— FOLLOW @YITTY (@lizzo) April 8, 2023
Fans of new Syfy series The Ark will want to reach out to express their interest in a possible fan panel.
Fans of The Ark series!
Are you going to San Diego Comic Con(SDCC) this year? I am working on a possible The Ark fan panel.
Let's have some Ark fun in person! Contact: @fannishmarcia FB: The Ark Series Fan Group#TheArk @Dean_Devlin pic.twitter.com/B2bSaI3Jow

— Marcia (@FannishMarcia) April 6, 2023
Do you wanna catch 'em all? And by "em" I mean all the crochet drops that happen during San Diego Comic-Con. It looks like the Nifty Neuron is already giving their crochet hook a good workout in advance of SDCC.
Easter egg hunt, Pokemon edition.

Who's that pokemon? unhatched Togepi!…for SDCC2023 (note: this is not an Easter drop!).#easter #pokemon #togepi #crochet #crocheter #SDCC #ComicCon #crochetDrop #sunday #SDCC2023 pic.twitter.com/zpPXf5ctFM

— Nifty Neuron (@niftyneuron) April 10, 2023
Dan Veesenmeyer recently announced his first SDCC exclusive, a delightful X-Men: Animated Series print….but did you know it was going to be SHINY?!?!? Neither did we, so we were pretty jazzed when he showed off the finished product on Twitter. Keep an eye on our dedicated Veesenmeyer post for all his exclusive reveals.
Coming this summer…😏#xmen#xmen92#XmenTheAnimatedSeries#SDCC pic.twitter.com/RGCqH2MEzv

— Dan Veesenmeyer (@dveese) April 10, 2023
Award winning screenwriter Gary Whitta has announced on Twitter that he will be attending San Diego Comic-Con. In addition, he'll be bringing his Batman: Fortress collection (out June 6) and his Gundog book (out July 18). 
Looks like I might be at San Diego Comic-Con this year? I'll have the collected edition of BATMAN: FORTRESS and also GUNDOG hot off the presses, so plenty to talk about. If you'd be interested in having me appear on or moderate a panel or whatever, let me know! #SDCC #SDCC2023

— Gary Whitta (@garywhitta) April 10, 2023
Cadence Comic Art will be helping to facilitate commissions for Argentinian artist Damian Connelly during San Diego Comic-Con. Reach out for more details and to get your commission lined up.
NOW AVAILABLE: Heading to #SDCC or #GalaxyCon Raleigh this summer? Lock in your order for a commission from DAMIAN CONNELLY, also available for mail out! https://t.co/ZBRGkFMKh3 pic.twitter.com/4K5VsLIX6p

— Cadence Comic Art (@CadenceComicArt) April 7, 2023
Do you have regrets about missing out on some of the Bob's Burger's Toddland exclusive enamel pins from days of yore? Well, you're about to get a second chance at San Diego Comic-Con because Todd and Co. have dug deep into the archives and will be offering some of their sold out treasures. 
MAYBE a few of you attending SDCC will get access to some of our archived units we're gonna unvault. If anybody wants any of this old junk… 😉🍔❤️ working on details of how we want to do it still. We could toss on eBay & make enough for fancy haircuts, but that's not fun. #sdcc pic.twitter.com/ZJHQpptaaN

— toddland #stayrad® (@toddlandstore) April 12, 2023
Creator Ollybits made a mysterious but exciting post on Instagram this week announcing that she will NOT have a booth at San Diego Comic-Con but WILL have some sort of exclusive item released there. We will (not very) patiently await more details.
 

 

View this post on Instagram

 
Ringo award winning writer David Pepose (Darth Vader: Black, White, Red and Extreme Venomverse) will be at San Diego Comic-Con, which is great news for those attending buy not so great news for at least one of his Twitter followers.
Not me, sadly. Currently I'm just planned for SDCC, Baltimore, and NYCC.

— David Pepose – Comic Book Writer (@Peposed) April 14, 2023
Star Trek fans demanded to see the popular podcasters the Inglorious Treksperts and they made it so, beaming down to San Diego Comic-Con as part of the summer leg of their live tour.
WE'RE WAITING FOR YOU! Don't miss the Treksperts in a city near you as the INGLORIOUS LIVE TOUR 2023 continues this summer!

SAN DIEGO, CA
July 19 – 23, 2023

RALEIGH, NC
July 27 – 30, 2023

LAS VEGAS, NV
August 3 – 6, 2023

AUSTIN, TX
September 1 – 3, 2023 pic.twitter.com/EwAAI6HKhW

— inglorioustrek (@inglorioustrek) April 8, 2023
Art nouveau illustrator Echo Chernik took to Facebook to reveal her schedule for the rest of the year, which includes a stop at good ol' San Diego Comic-Con this summer.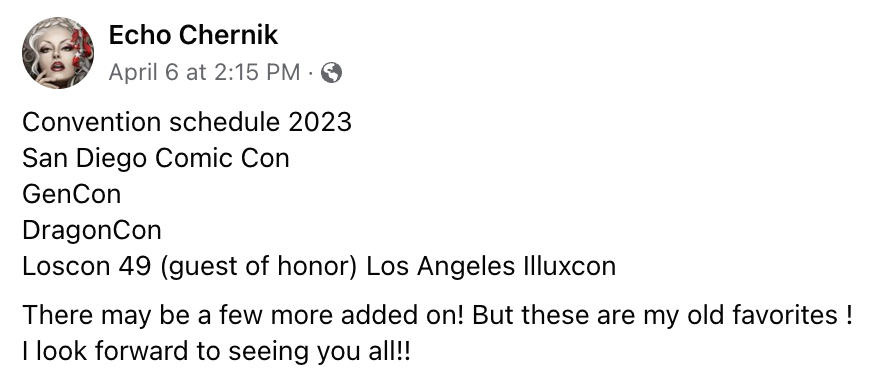 Wait a meow-ment, we're not done yet! We have a purr-fect announcement for you: John Gallagher, author of the popular Max Meow series, is heading to San Diego Comic-Con for the first time in ten years. You'll find him at Booth #2000 on the show floor, with boothmate Thomas Zahler (writer and artist of Warning Label).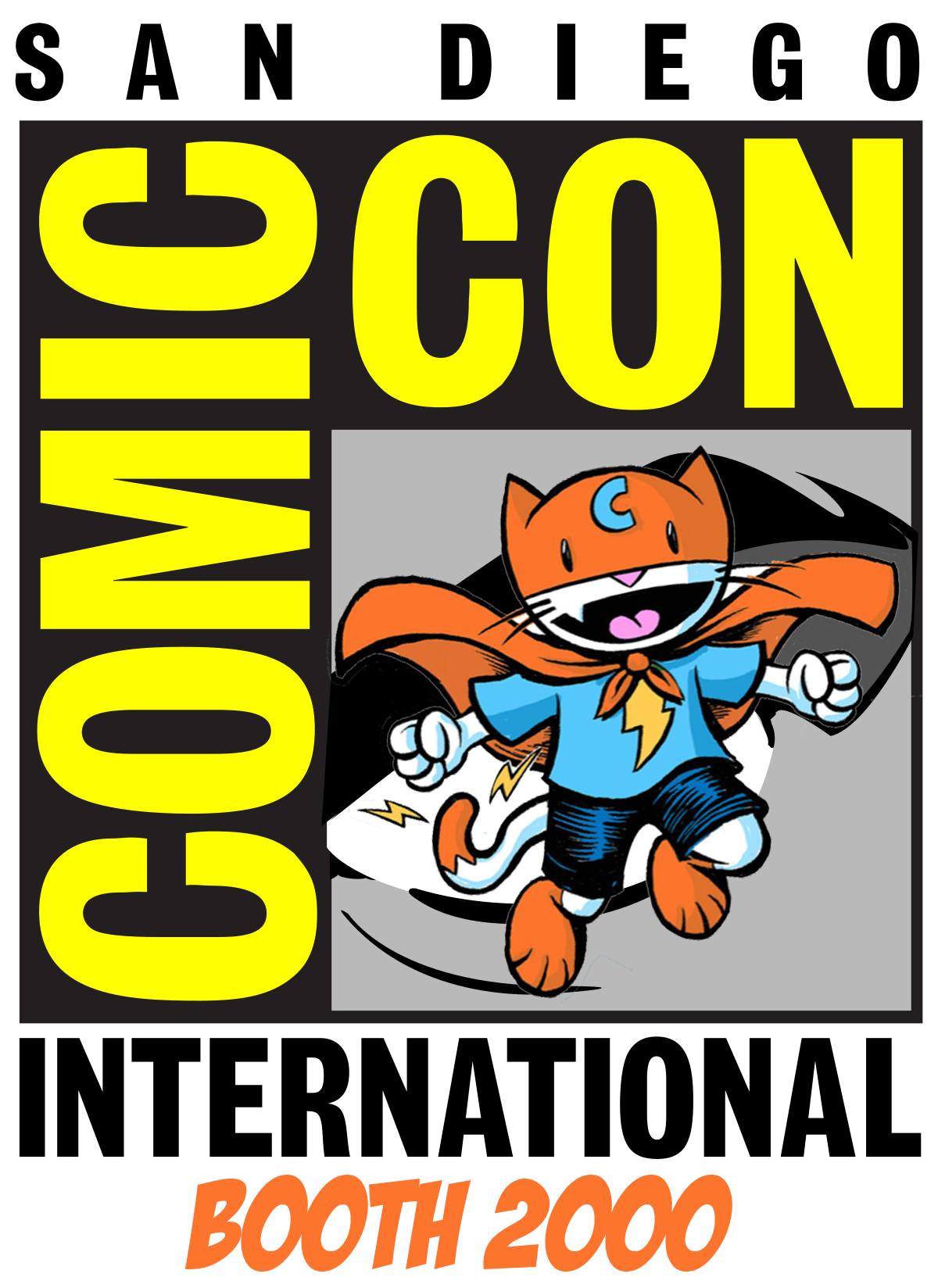 And finally today, diversity focused comic company Diwata Komiks will be bringing two new imports to their San Diego Comic-Con booth. Award-winning Doobiedoo Asks is for younger readers and features a semi-autobiographical story about the writer's autism journey with their son who is on the spectrum. Diwata will also be offering Tatsulok: A Vision of Dust,

the story of the son of Lucifer and the son of Michael the Archangel teaming up to help Lora, a succubus besieged by demons. This title, for mature readers,

is by Philippine komiks industry veterans David Hontiveros and Xerx Javier.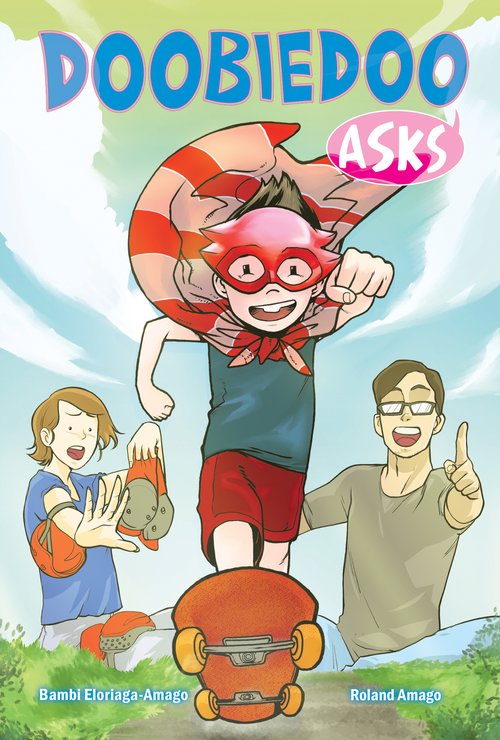 Anything we missed? Let us know in the comments, drop us a line, or tweet us @SD_Comic_Con.
Missed any of our other Under the Tents posts? Find them all HERE.